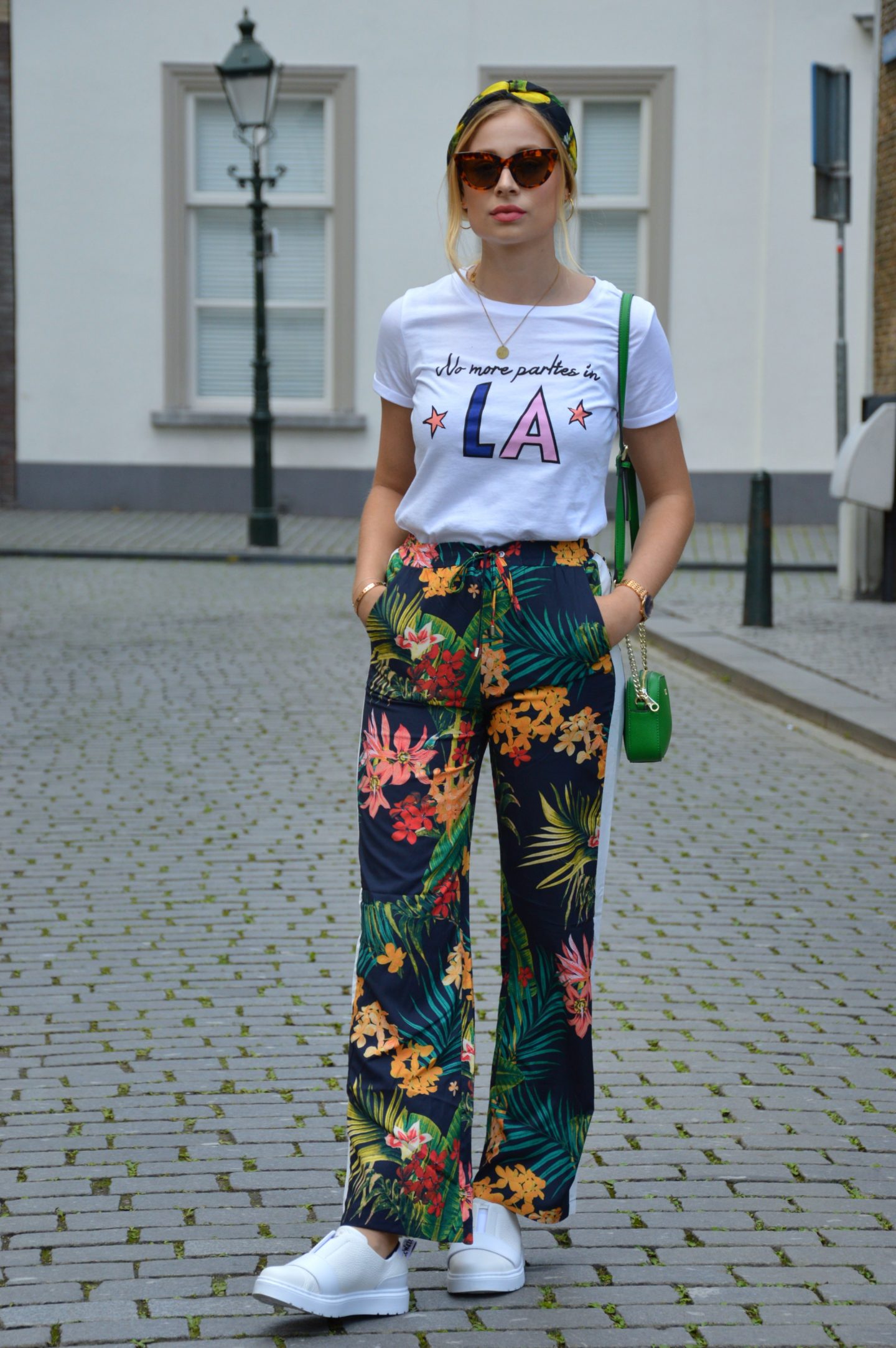 Vandaag staat er een zomerse outfit of the day online! Lees verder…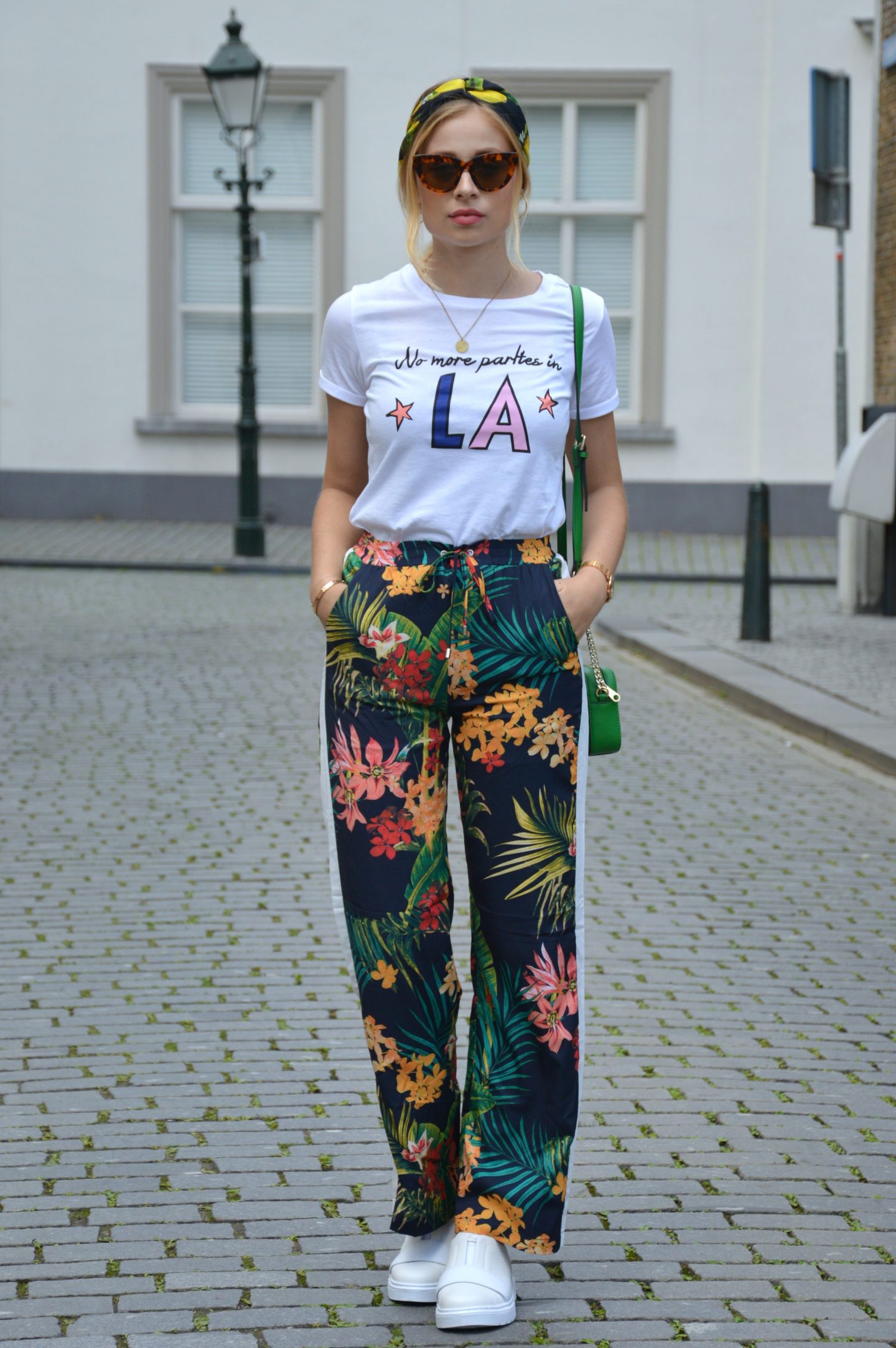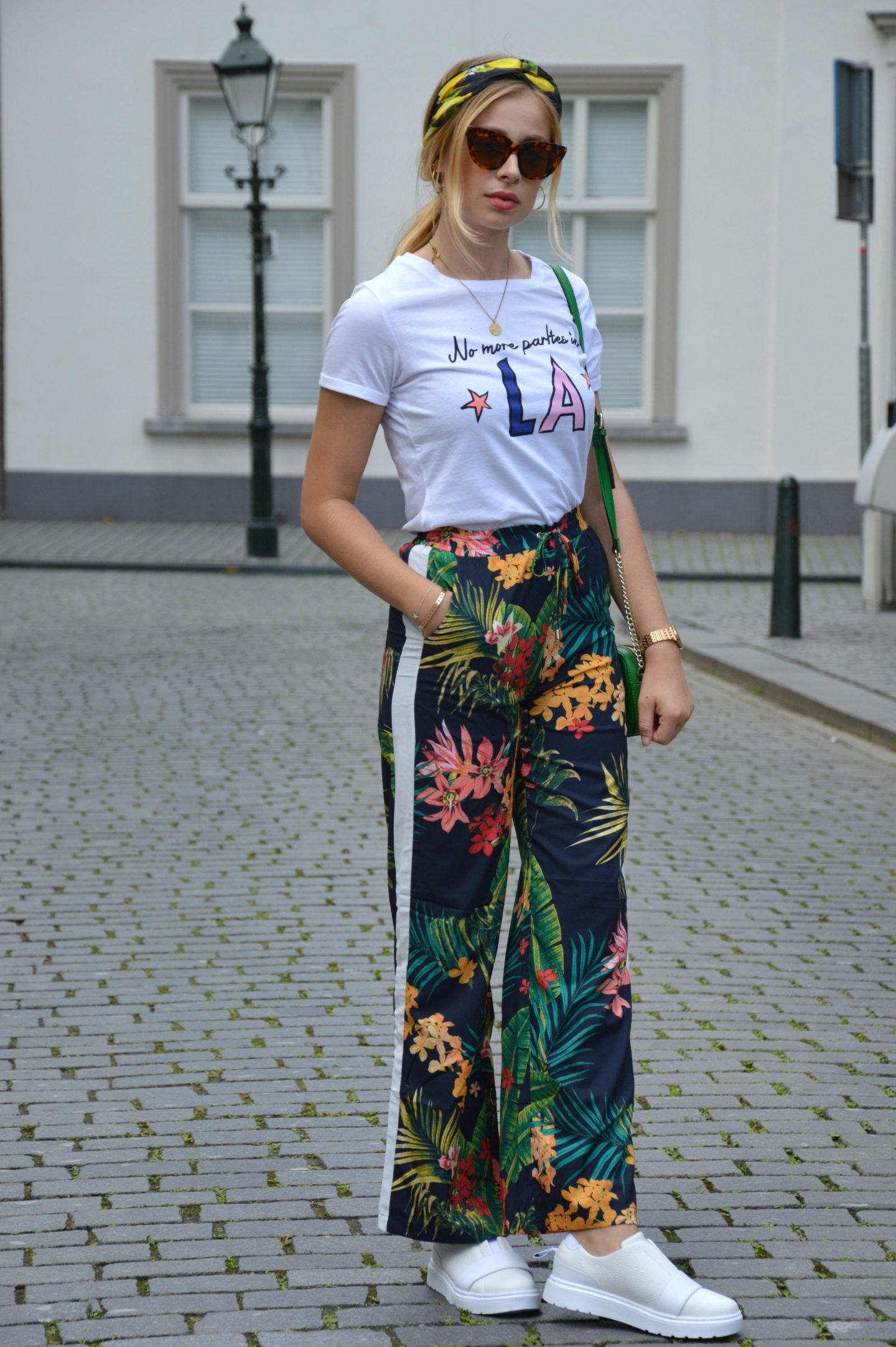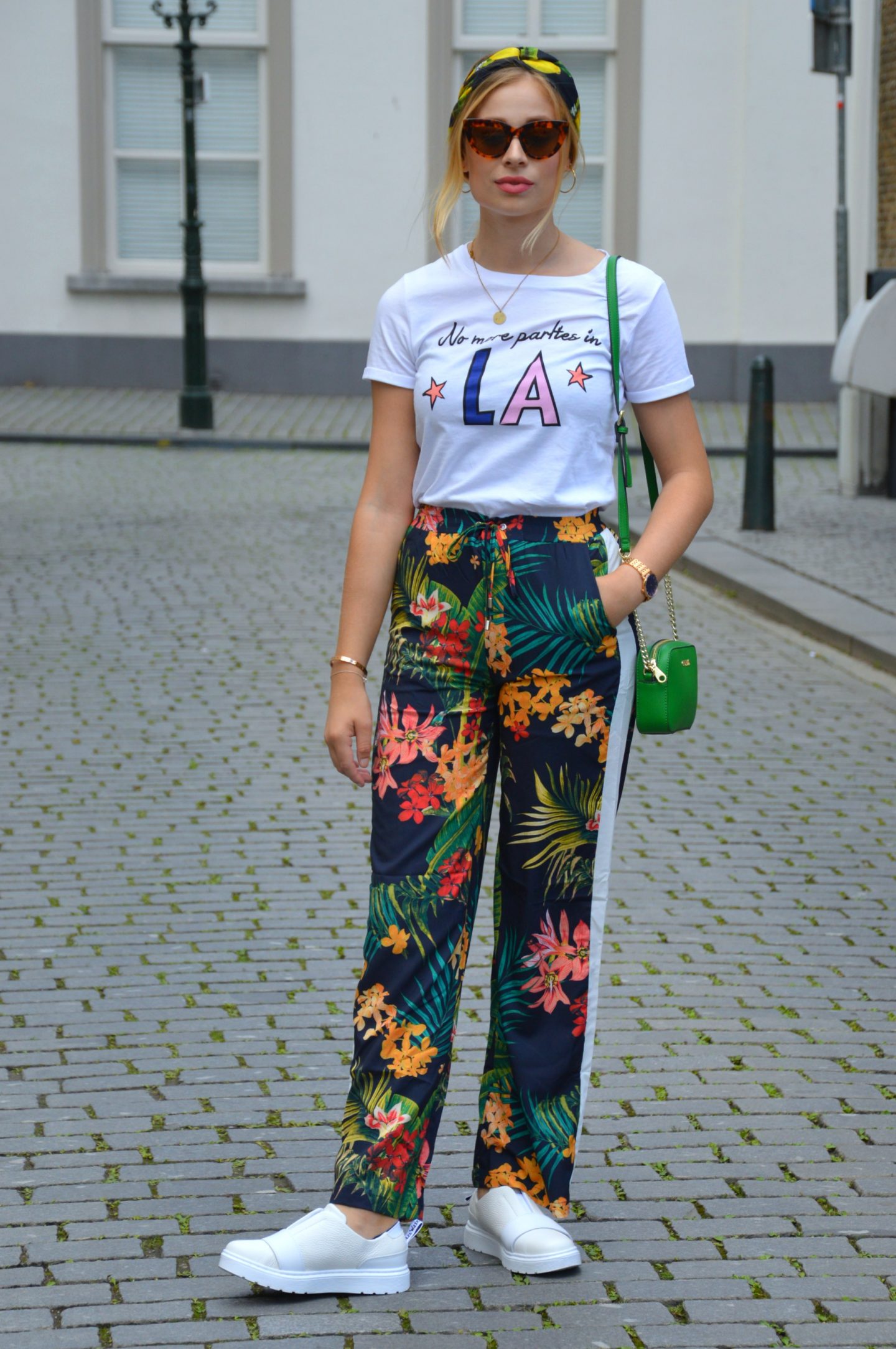 Als je mijn blog of instagram een tijdje volgt, weet je dat ik niet bang ben om te mixen en matchen met verschillende soorten prints en kleuren in een outfit. Dit zie je ook weer terug in deze zomerse outfit!
Ik draag een super leuk wit shirtje met een print erop. Ik vindt vooral de kleurtjes in het shirt erg leuk en ik ben erg fan van de combinatie donkerblauw met lichtroze. Hierbij draag ik een kleurrijke broek met een tropische bloemenprint. Aan de zijkant van de broek zit een witte streep, wat een sportieve touche geeft aan de outfit.
De schoenen die ik draag zijn denk ik wel mijn nieuwe favoriete schoenen. Ik hou erg van witte schoenen, en zeker als het gaat om een soort sneaker. Mijn laatste twee witte sneakers heb ik letterlijk helemaal kapot gelopen, dus het was zeker tijd voor een nieuw paar. Ik was meteen verkocht toen ik deze sneakers voorbij zag komen op de Nelson site en wat ben ik blij met dit paar! De schoenen zijn van Dr. Martens, waar ik al een aantal leuke paartjes van heb. Deze sneakers hebben een perfecte balans tussen stoer, minimalistisch, sportief en streetstyle, I love it!!
Verder draag ik een heel tof haarbandje met citroenen erop. Ik vind deze print echt super! Ook draag ik mijn geliefde groene tasje en een nieuwe toffe zonnebril. Hoe tof is die?!
Als laatste draag ik nog een aantal sieraden. De oorbellen die ik in heb, draag ik al vanaf het moment dat ik ze binnenkreeg en ik ben helemaal fan, deze ga je zeker in andere outfit looks van deze zomer voorbij zien komen! Verder draag ik nog een aantal armbandjes, mijn favoriete horloge en een simpel kettinkje.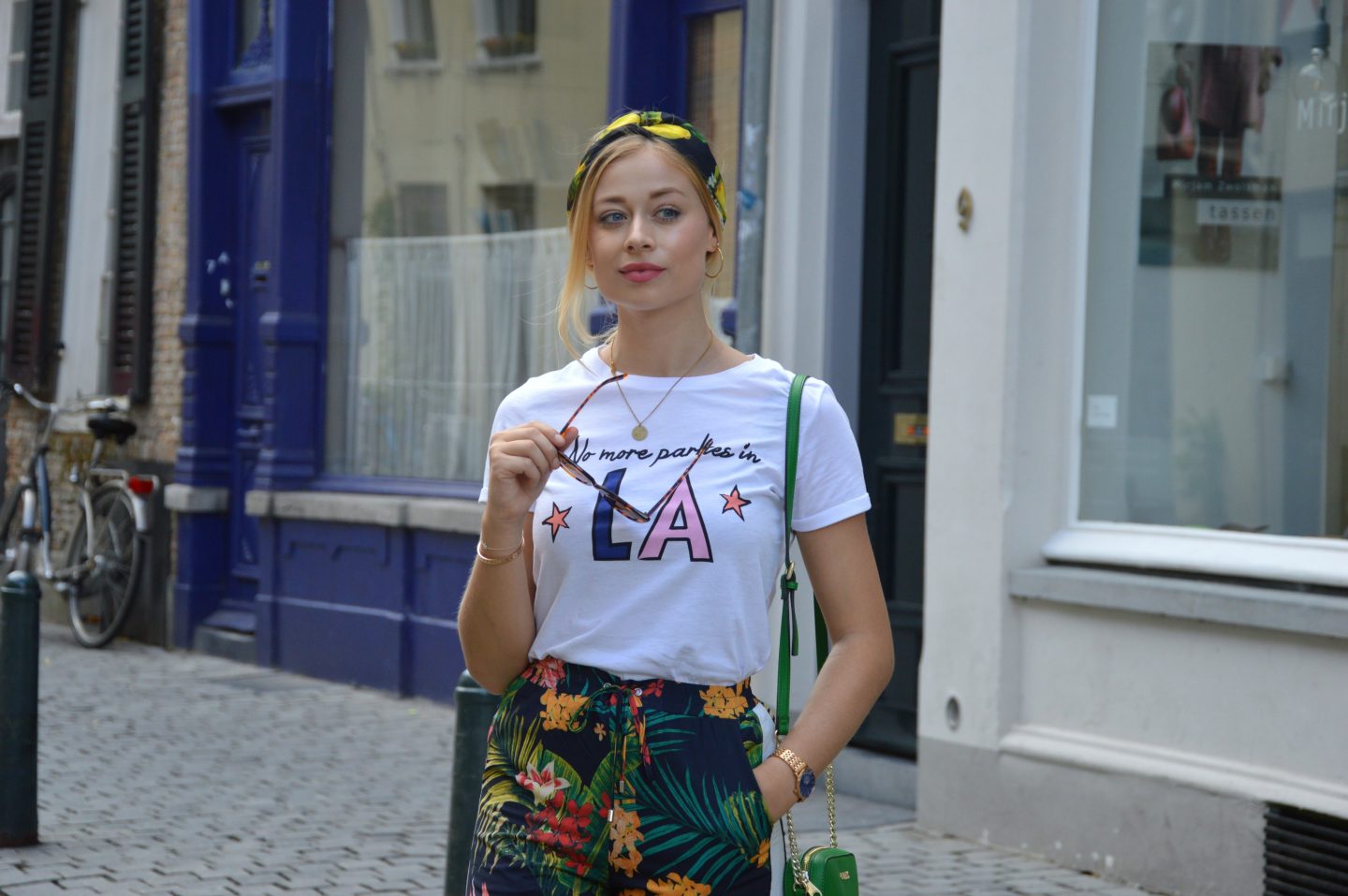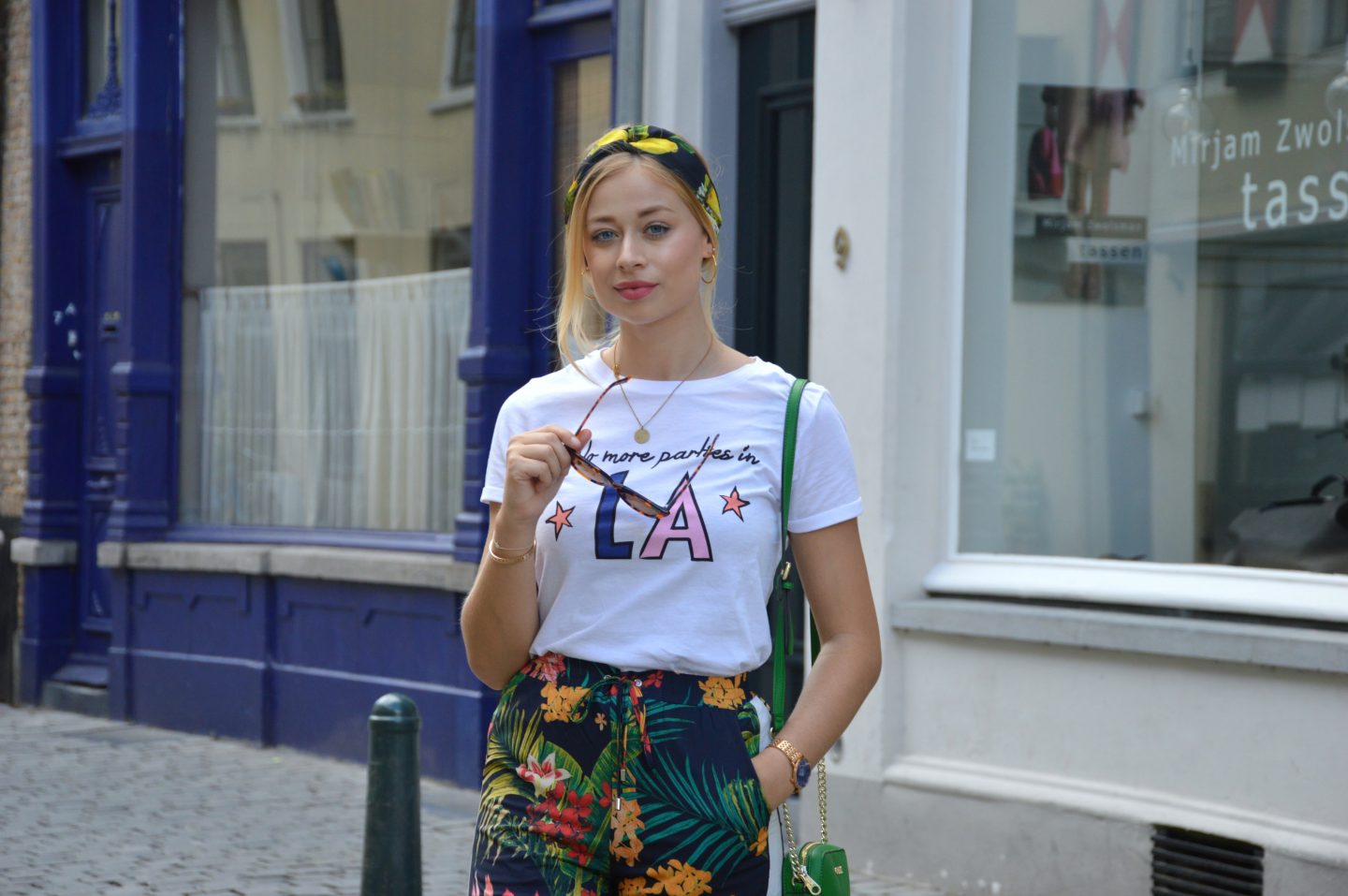 Wat vindt jij van deze look?
Xxx Isabeau
SHOP THIS LOOK
Shirt, My Jewellery | Trousers, My Jewellery | Sneakers, Dr. Martens via NELSON | Bag, Guess | Headband, My Jewellery | Sunglasses, Polette | Watch, Renard | Earrings, Sophie By Sophie | Bracelet (rose gold), My Jewellery | Bracelet (silver), Hearttoget | Necklace, LUZ