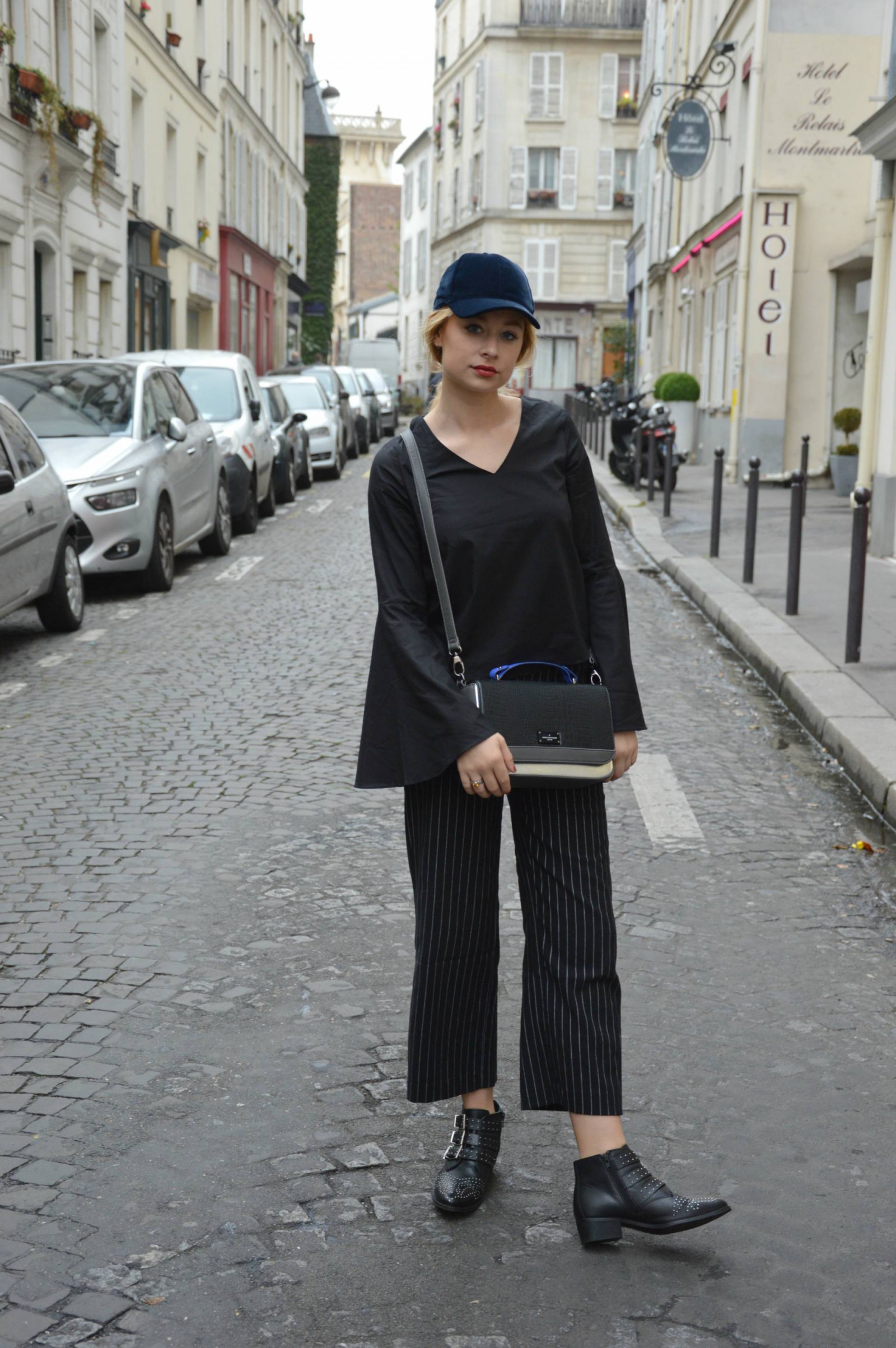 Hee,
De tweede Parijs outfit! Lees verder…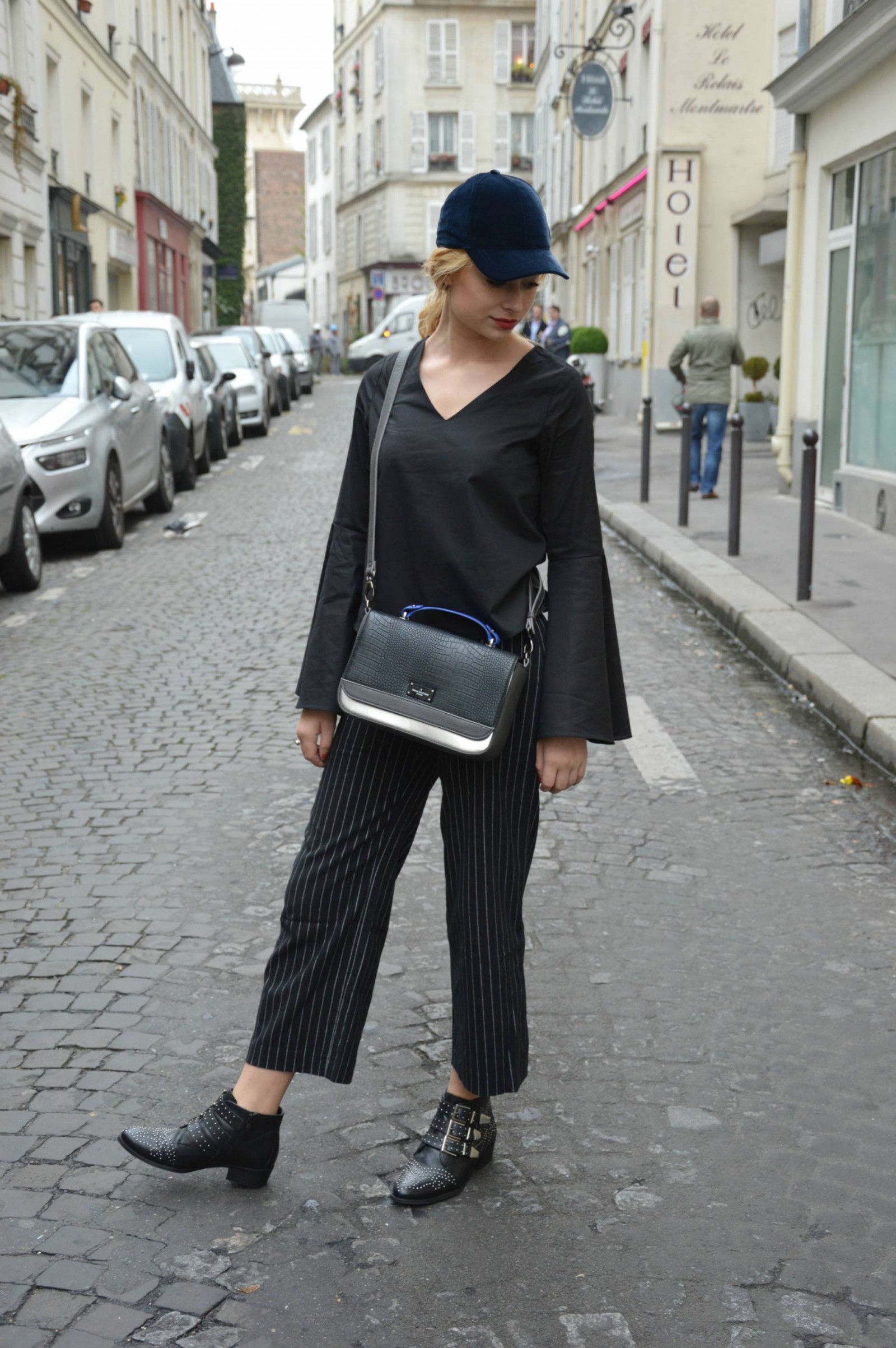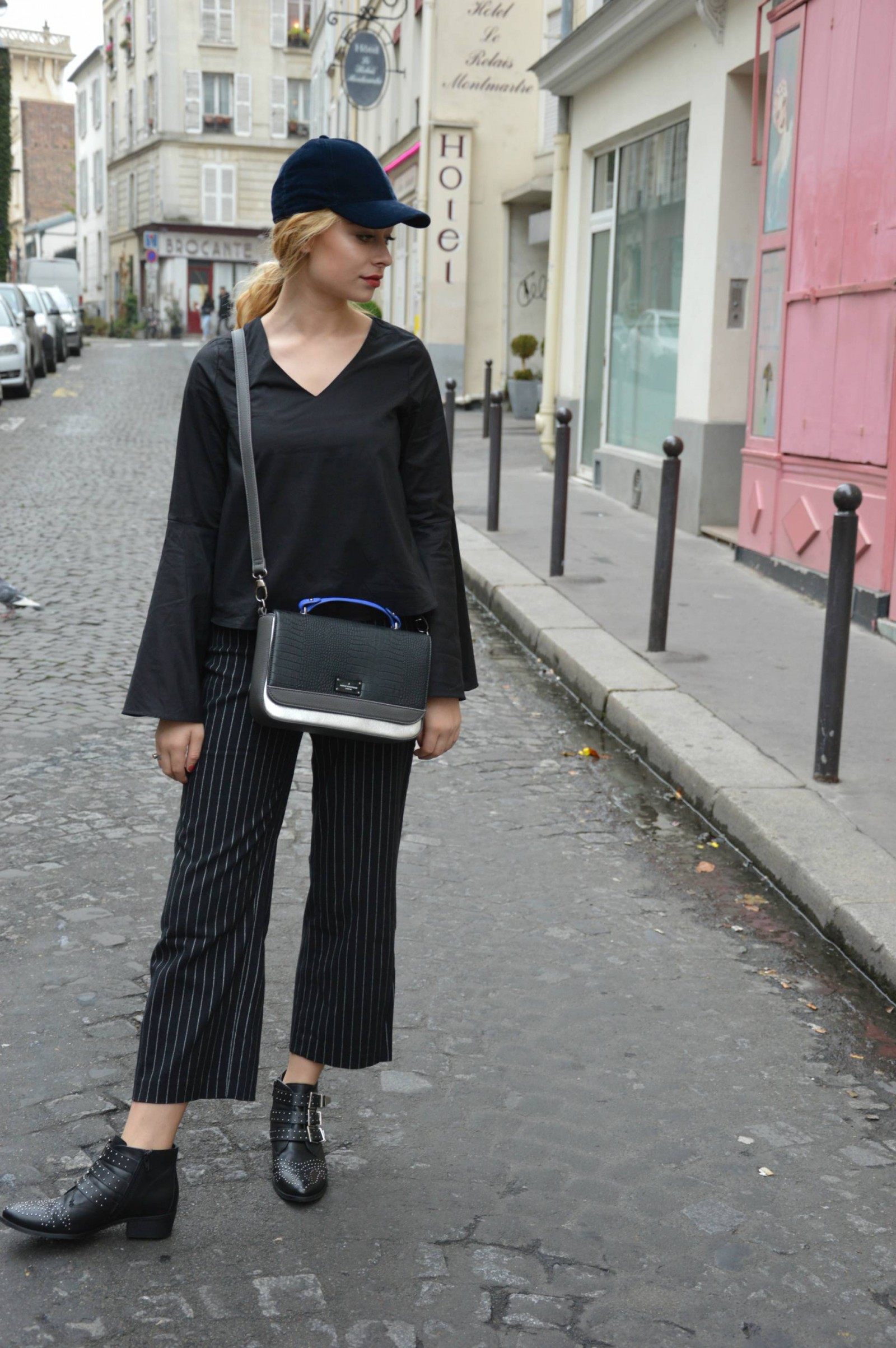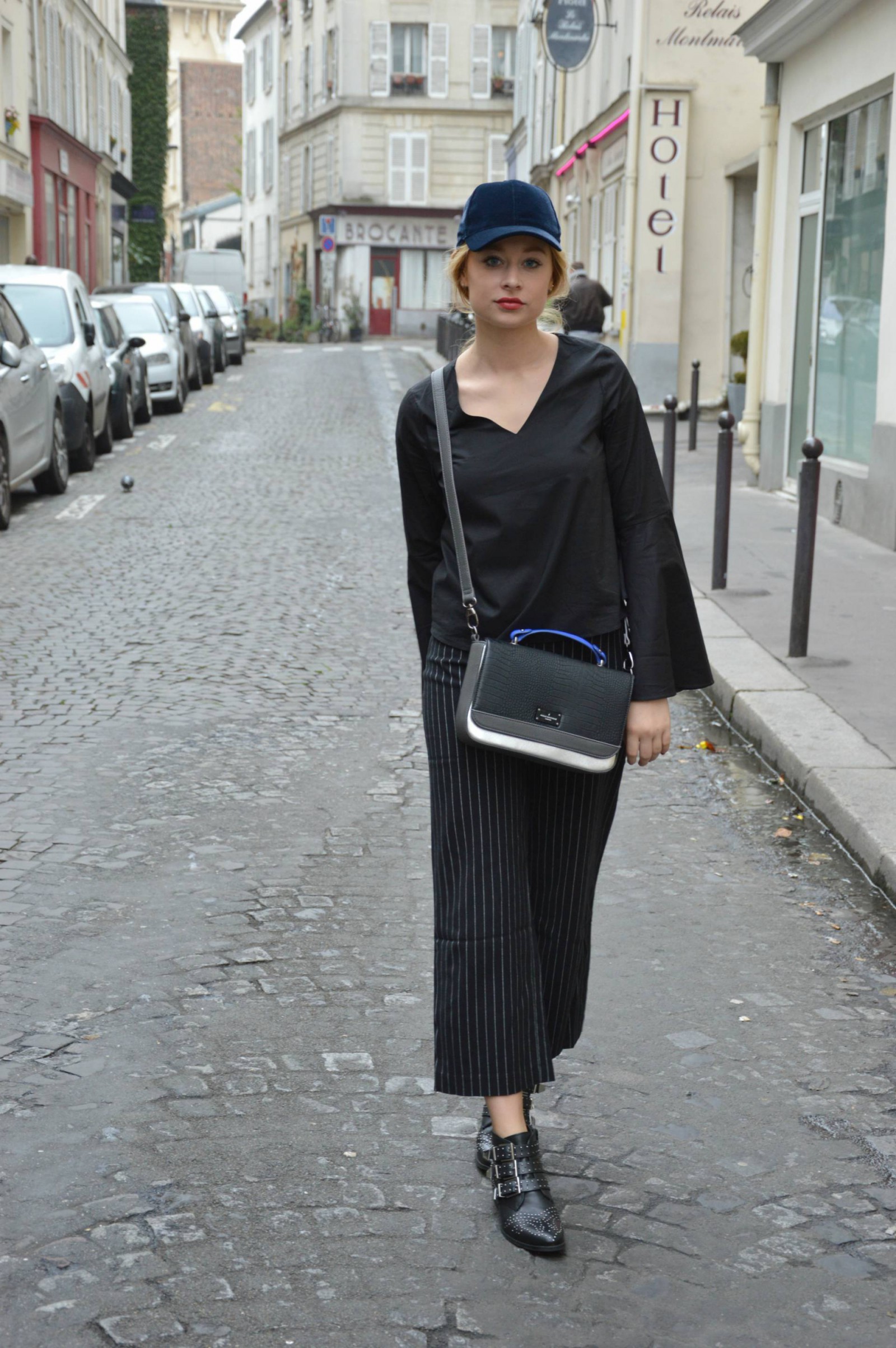 Wanneer je bijvoorbeeld een dagje gaat shoppen, wil je dat je outfit lekker comfy is, maar er ook nog eens leuk uitziet. Dit is hier echt de perfecte outfit voor! Ik draag hier een gestreepte culotte, die ik erg mooi zit, maar die ook nog eens lekker zit. Ook is deze broek gemakkelijk te combineren! Daarop draag ik een zwarte blouse met trompet mouwen. Dit zie je nu steeds vaker terug komen en ik vind het erg tof! Deze blouse zit lekker losjes en heeft een V-hals. Meestal ben ik niet zo van de V-halzen maar bij dit blousje vind ik het erg mooi staan!
Daarbij heb ik zwarte laarsjes aan met studs. Ik zocht al een tijdje naar leuke enkellaarsjes met studs en ik vond ze bij Nelson.nl. Deze hebben ook nog eens drie gespen, waardoor de laarsjes er stoer uitzien. Verder heeft de schoen een puntneus, en ook deze zijn gemakkelijk te combineren!
Ook draag ik mijn geliefde tas van Paul's Boutique. Deze is grijs met zilver, zwart en kobal blauw. Wat een leuk detail is, is dat je het kobal blauwe hengseltje kan omwisselen voor een grijze, hoe tof!? Deze tas is ruim, waardoor er veel dingen inpassen en verder is het een echte eyecatcher!
Als laatste draag ik een fluweel blauwe pet. Ik vind fluweel de laatste tijd erg tof en dit zie je ook terug komen in deze en deze 'outfit of the day'.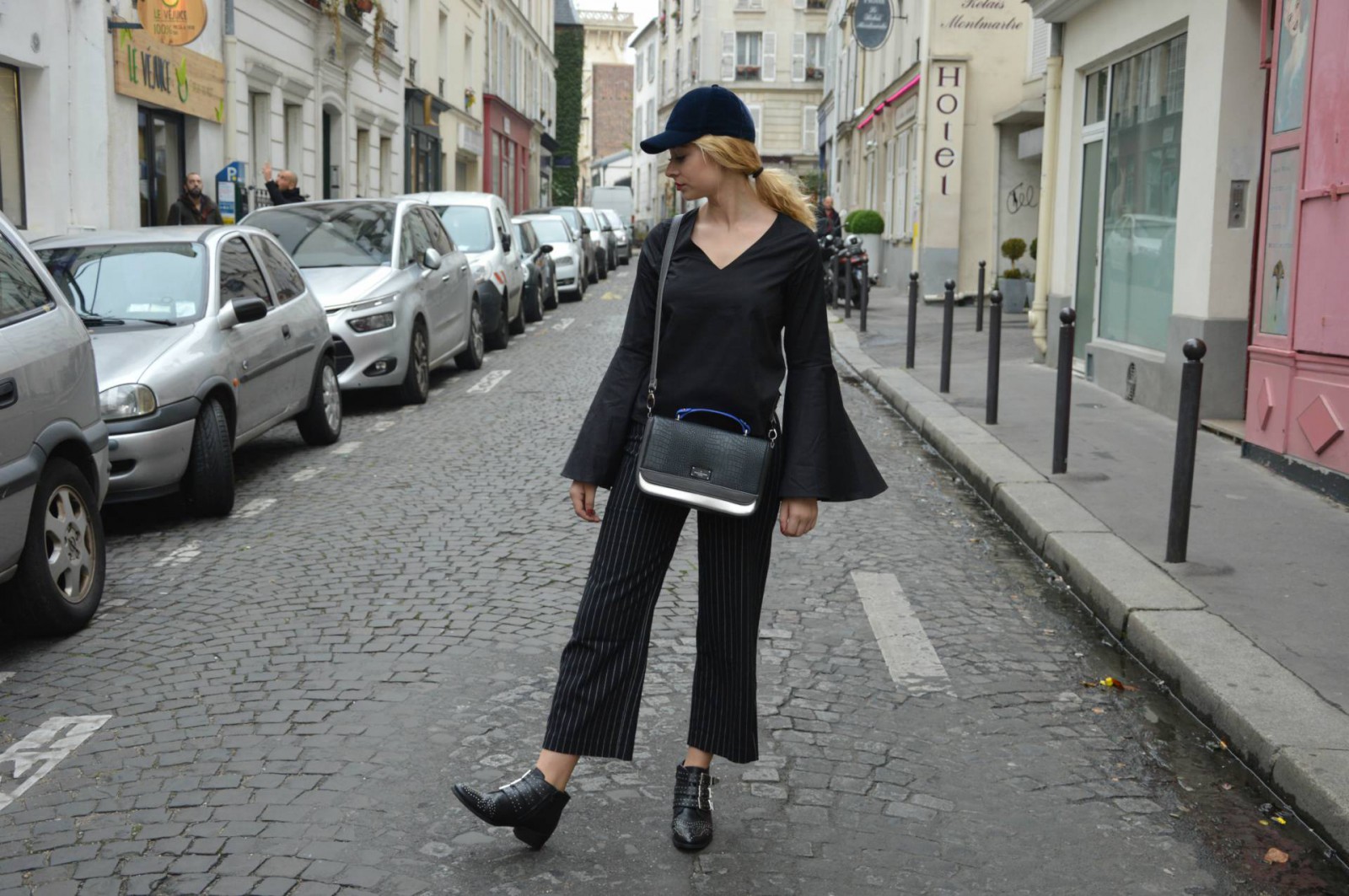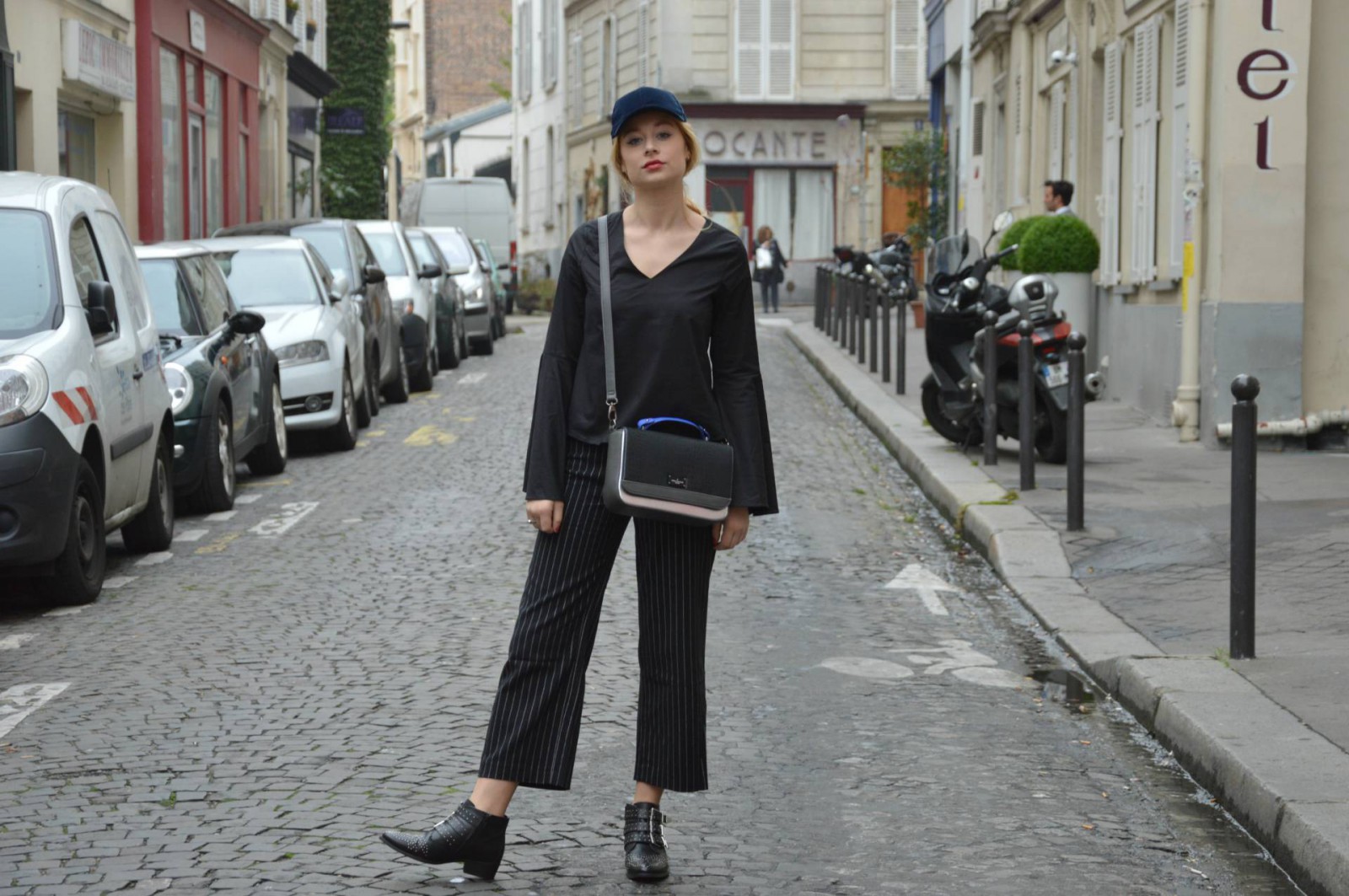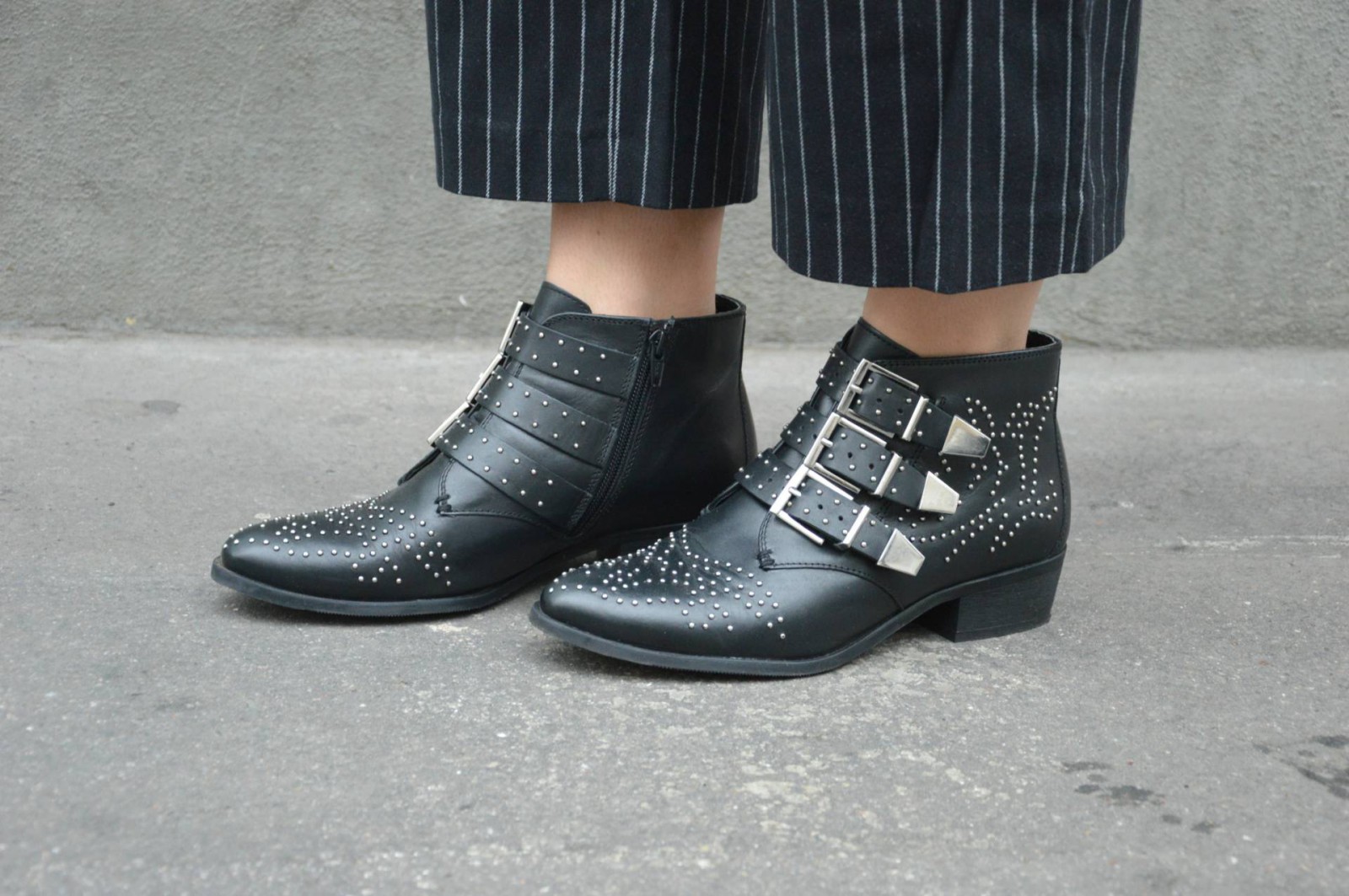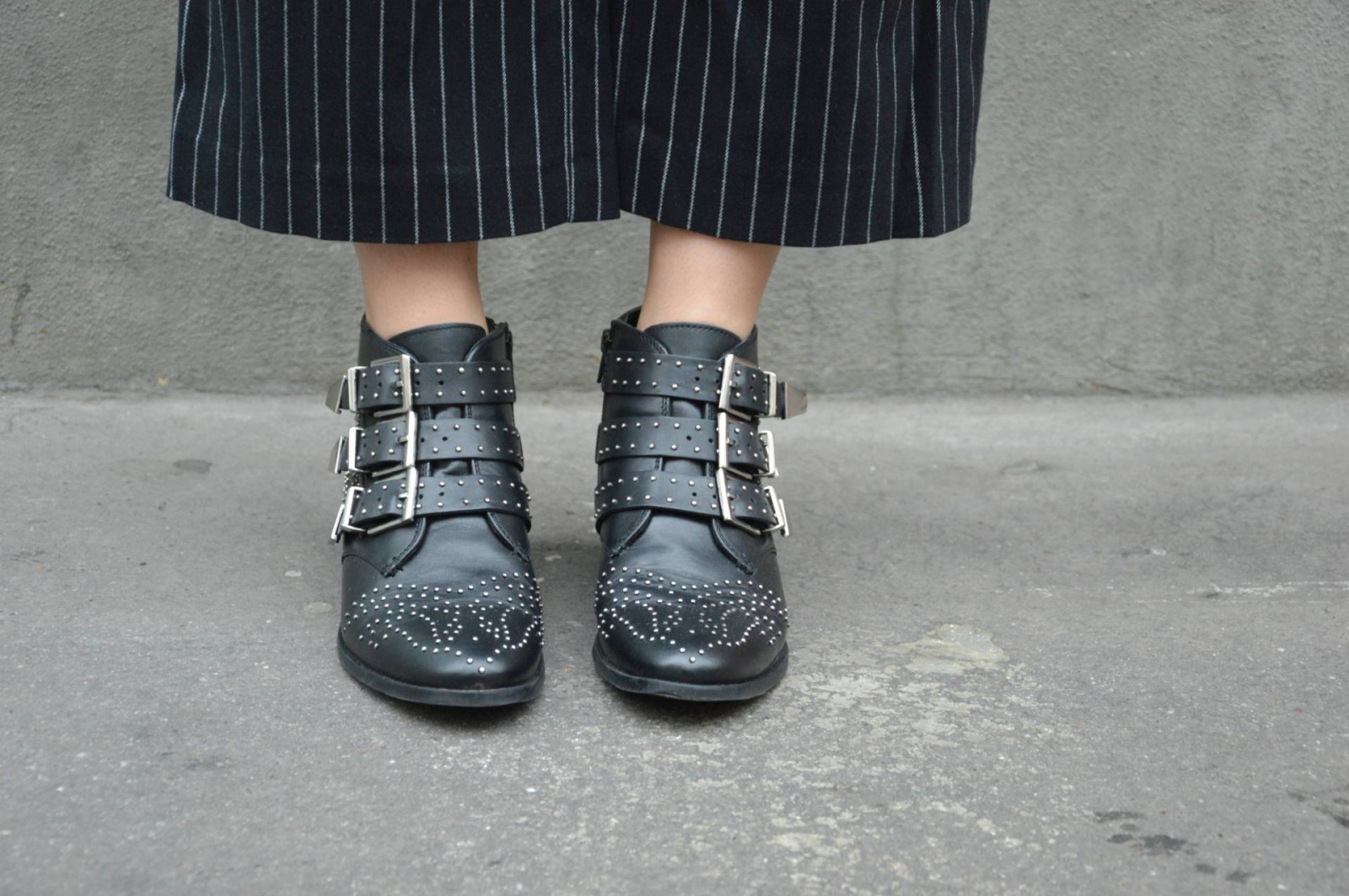 Xxx Isabeau
SHOP THIS LOOK
Blouse, Loavies | Culotte, Loavies | Shoes, Bronx via Nelson.nl | Bag, Paul's Boutique | Cap, H&M