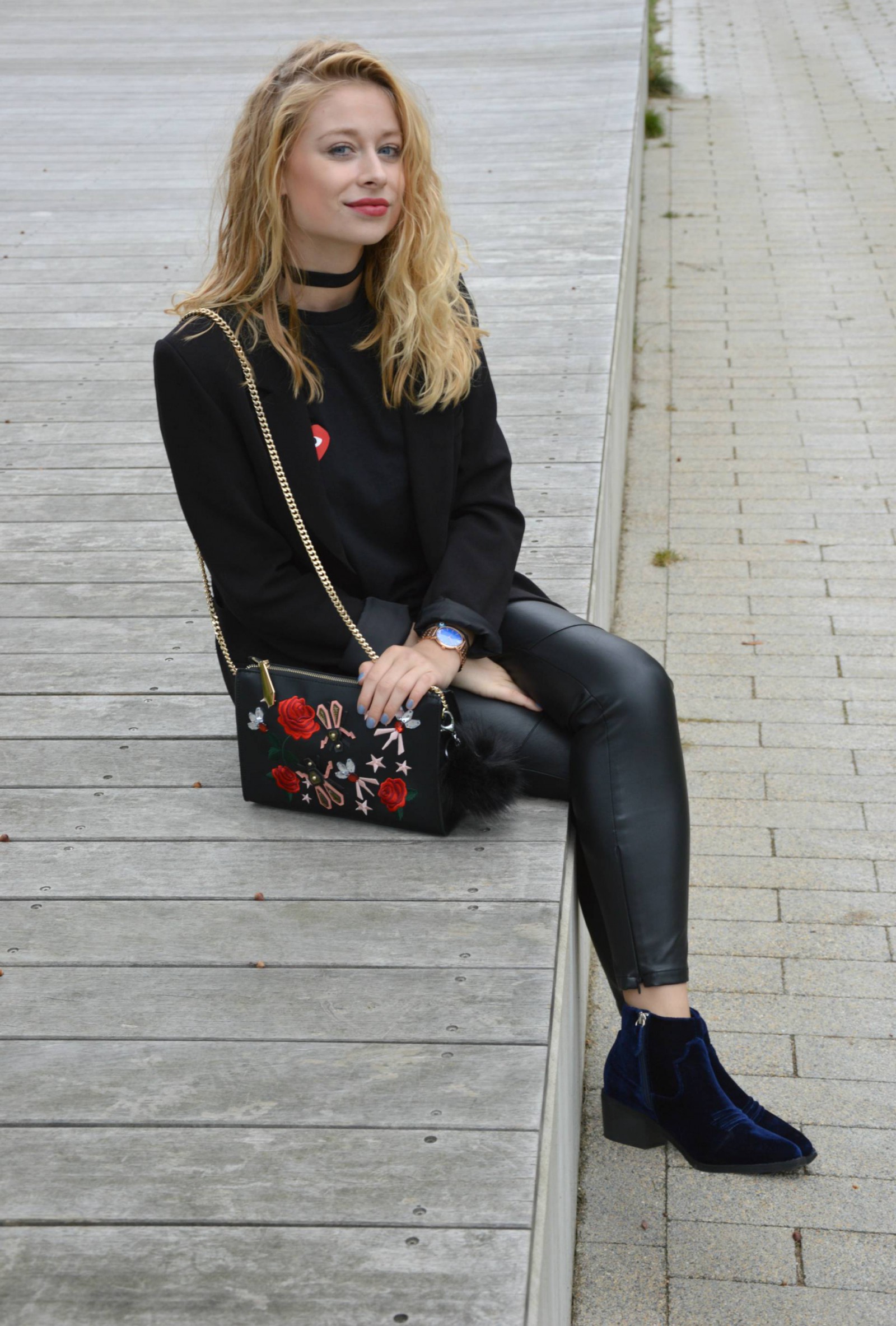 Hee,
Yay, another pair of velvet boots! Lees verder…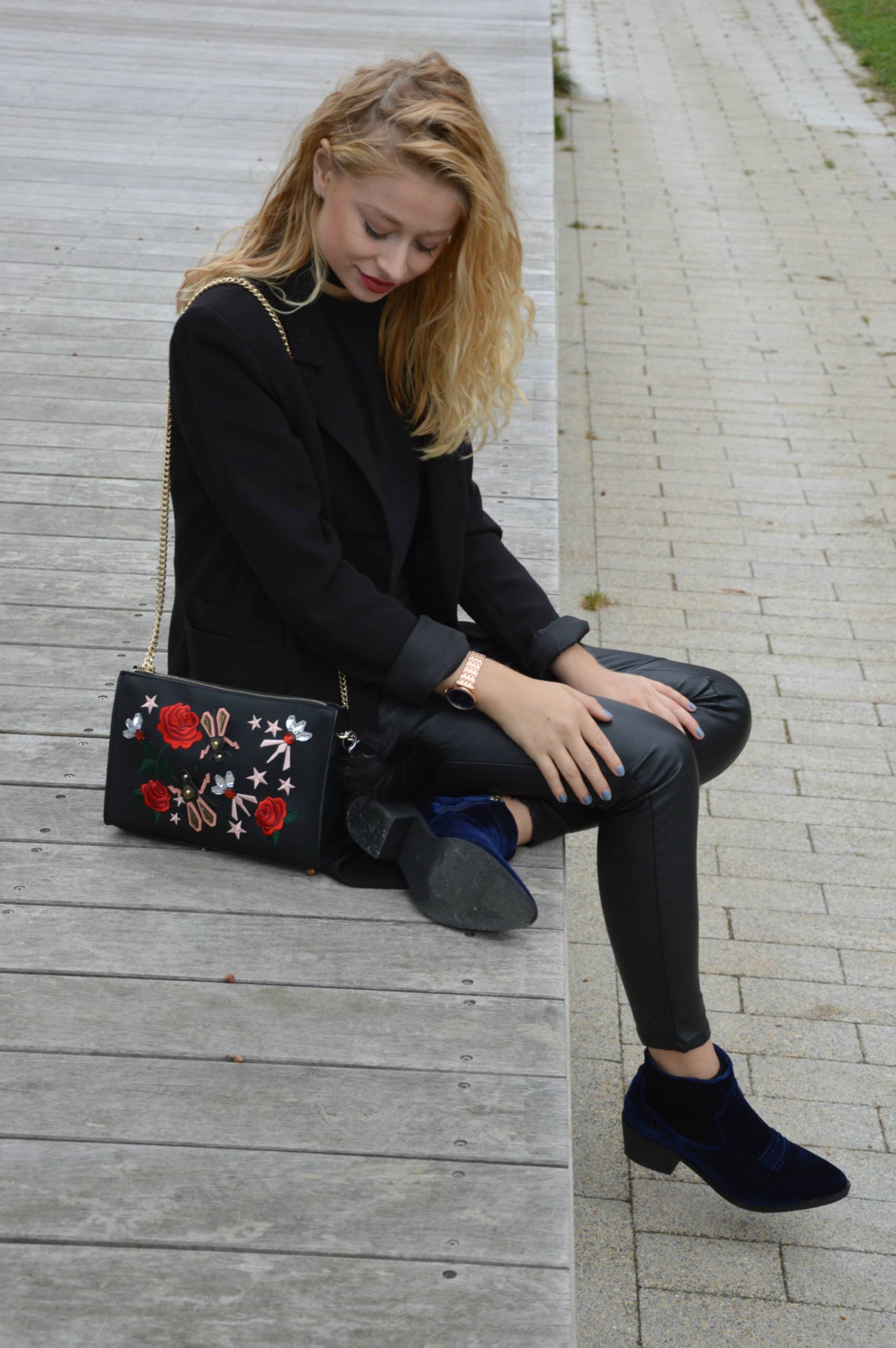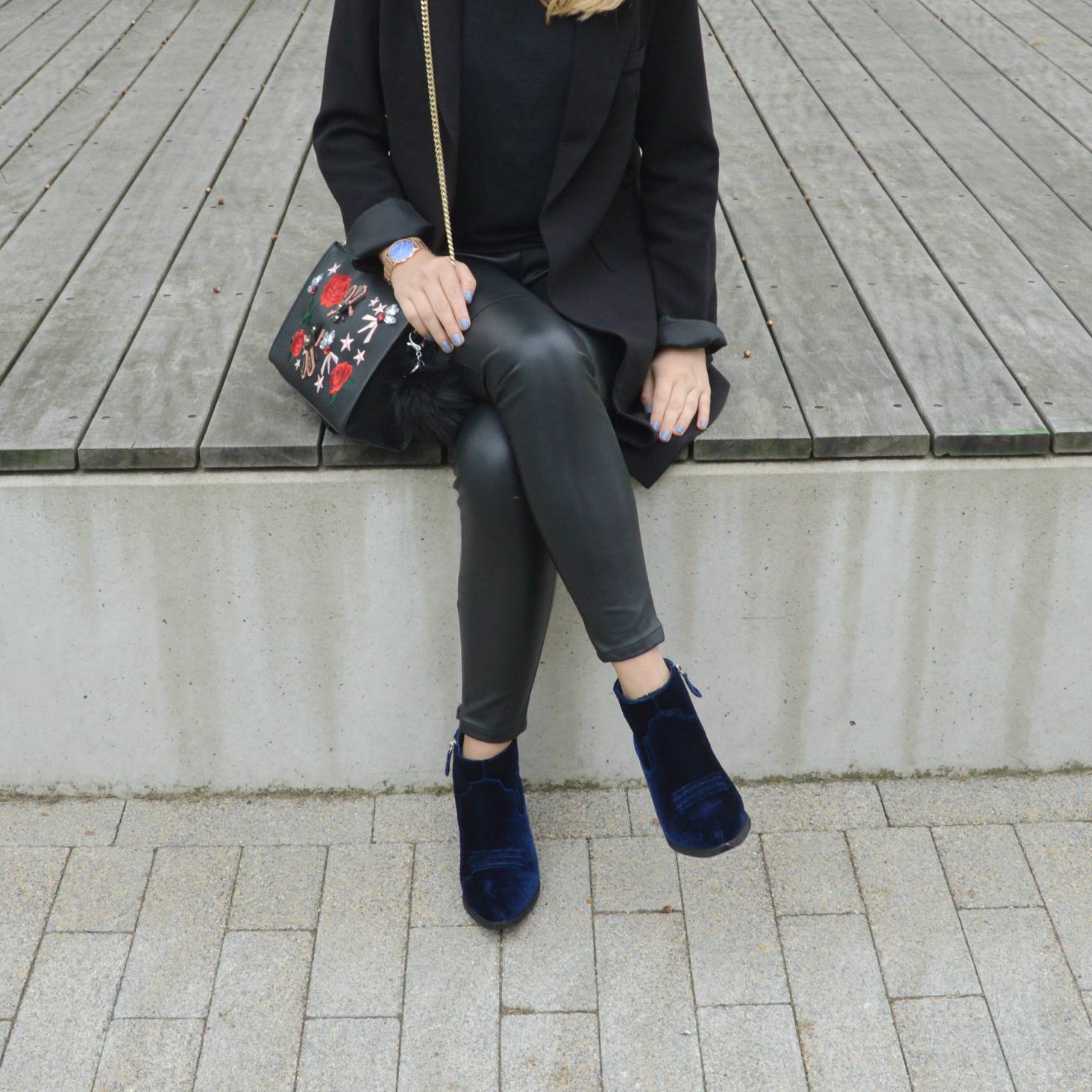 In mijn vorige outfit of the day droeg ik pink, velvet boots en vandaag zijn de dark blue velvet boots aan de beurt! Deze laarsjes zijn een wat lagere enkellaars, wat ik erg mooi vindt staan. Ze zijn heel mooi donker blauw en hebben een beetje een look als een cowboy laarsje. Hij heeft als neus namelijk ook een punt. Deze laarsjes heb ik online bestelt bij Sacha, waar ze ook andere leuke enkellaarsjes hebben, so go take a look!
Verder heb ik een all black outfit aan met wat kleurrijke accessoires. De broek is een (nep) leren 'tregging', die de outfit een stoere touch geeft. Het shirt wat ik draag is zwart en oversized en heeft een hartje met ogen op de borst. Daar overheen heb ik een lange zwarte blazer aan, die perfect is voor dit najaar!
De accessoires waar ik het over had bestaan uit de tas en het horloge dat ik draag. Met de tas ben ik echt super blij en ik wordt ook helemaal vrolijk als ik er naar kijk. Hij is lekker groot, er past zelfs onder andere een flesje water in! Maar wat ik natuurlijk het tofst vind van de hele tas is de print. Ik hou heel erg van insecten op tassen, schoenen of kledingstukken en die zie je ook hier weer terug komen. Verder is de tas ook een echte eyecatcher!
Ook het horloge wat ik draag vindt ik super tof! Hier heb je in mijn vorige blogpost meer over kunnen lezen, dus neem zeker een een kijkje.
Verder heb ik nog een kortingscode voor jullie van Sacha! Gebruik de code 'ByIsabeau.nl' en krijg 15% korting online! Deze code is geldig t/m 16 okt 2016!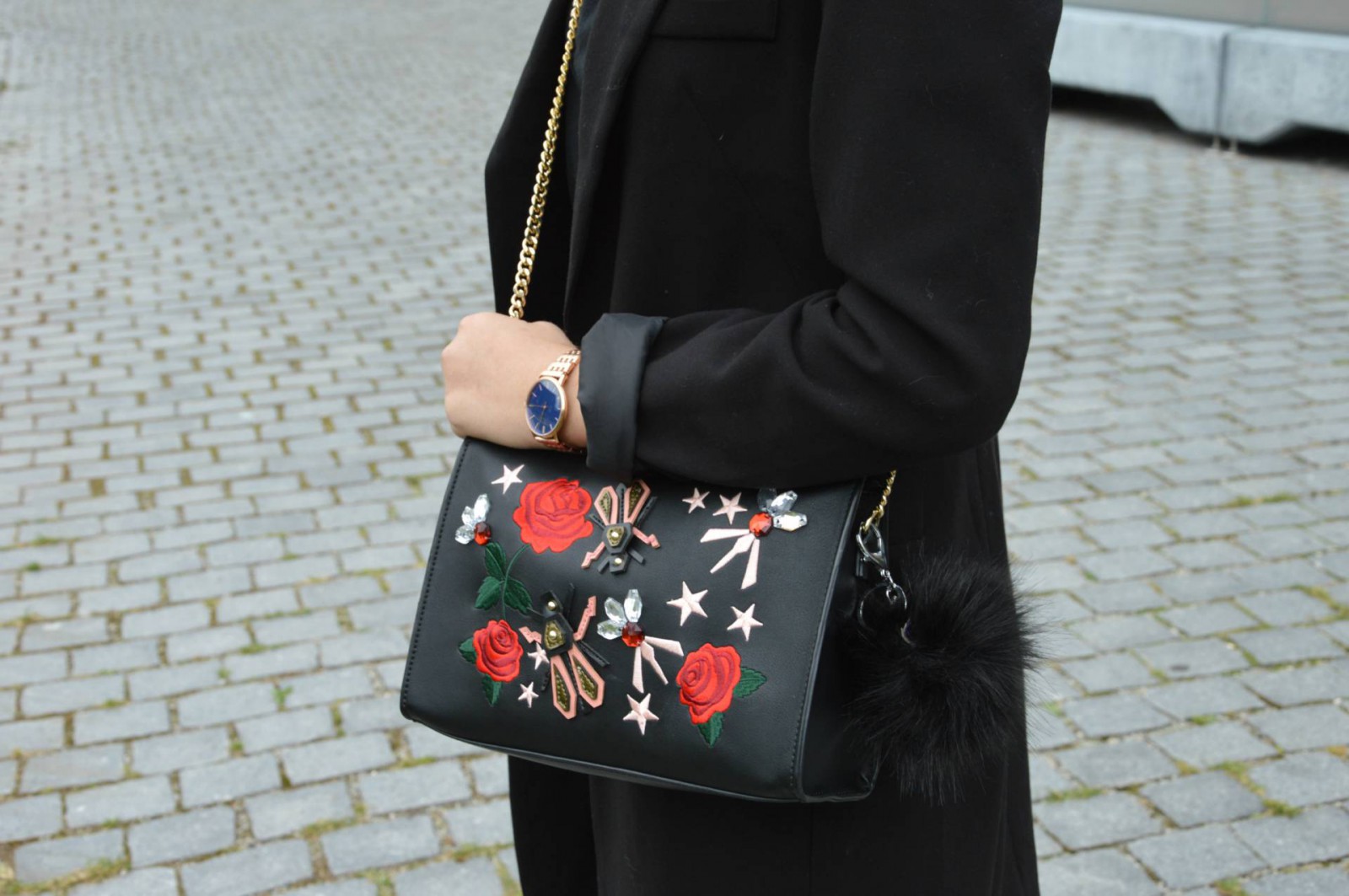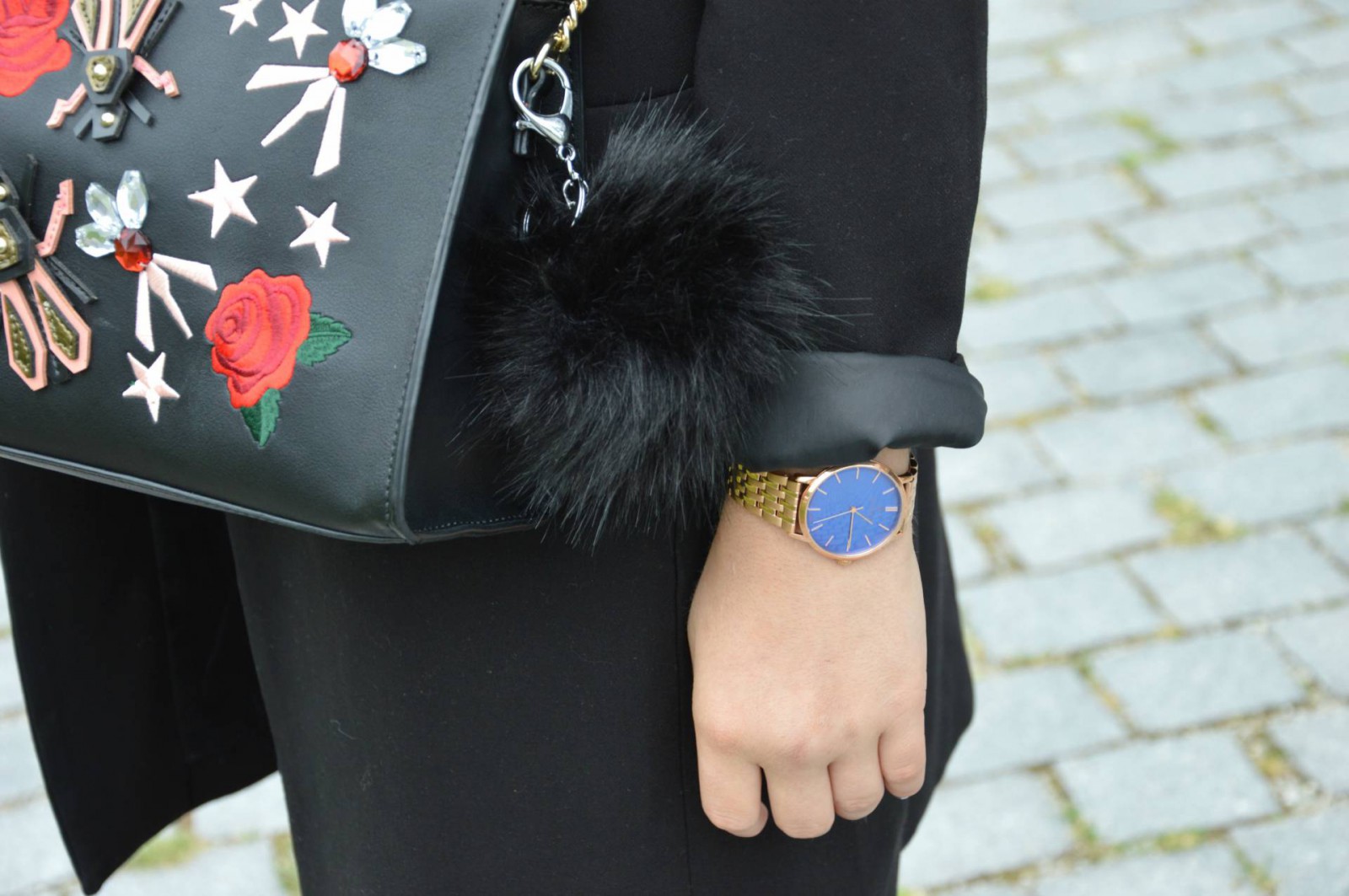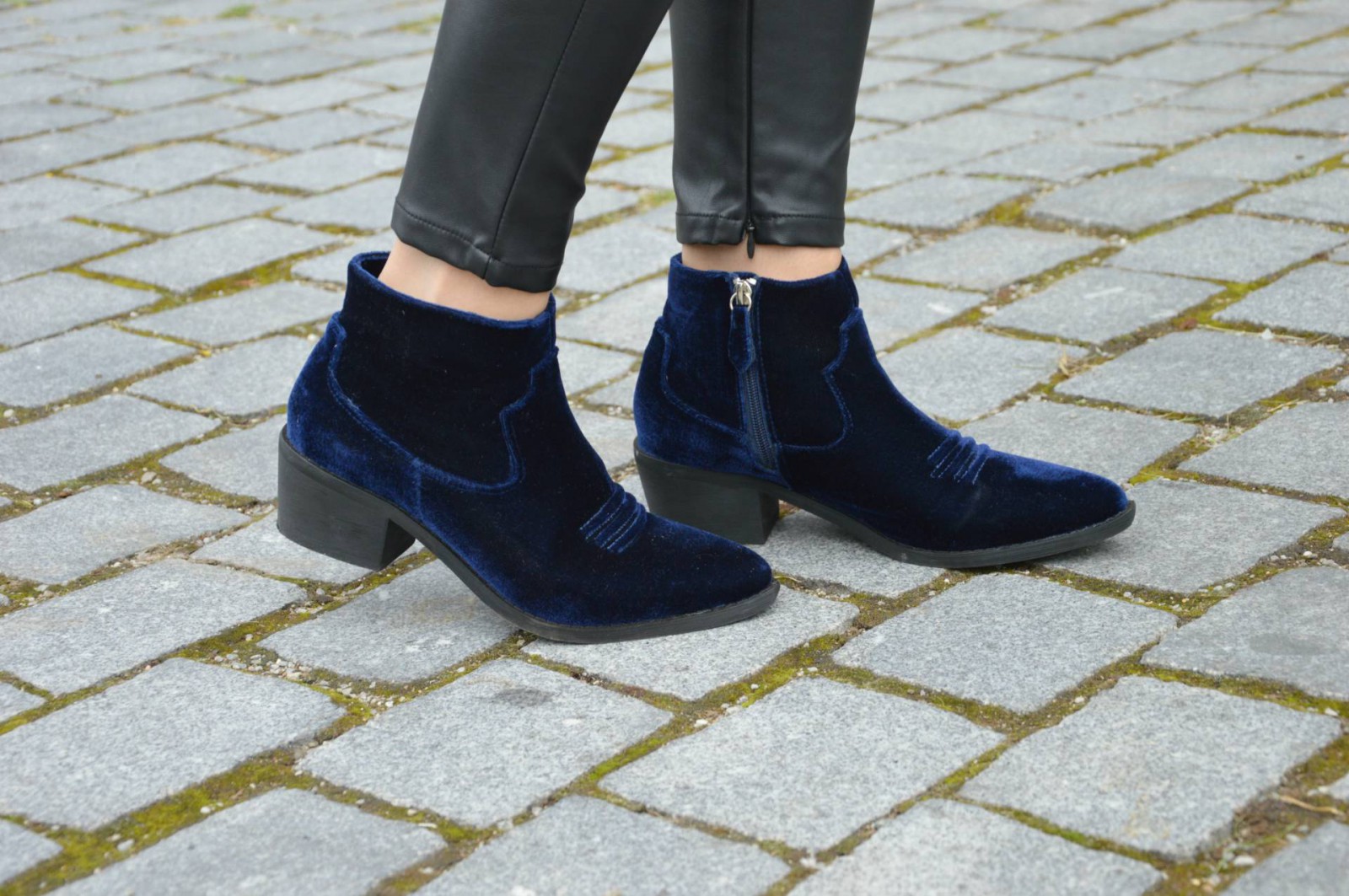 Xxx Isabeau
SHOP THIS LOOK
Blue velvet boots, Sacha | Trousers, Saint Tropez | Shirt, unknown | Blazer, Loavies | Bag, Zara | Keychain, The Sting | Watch, Renard