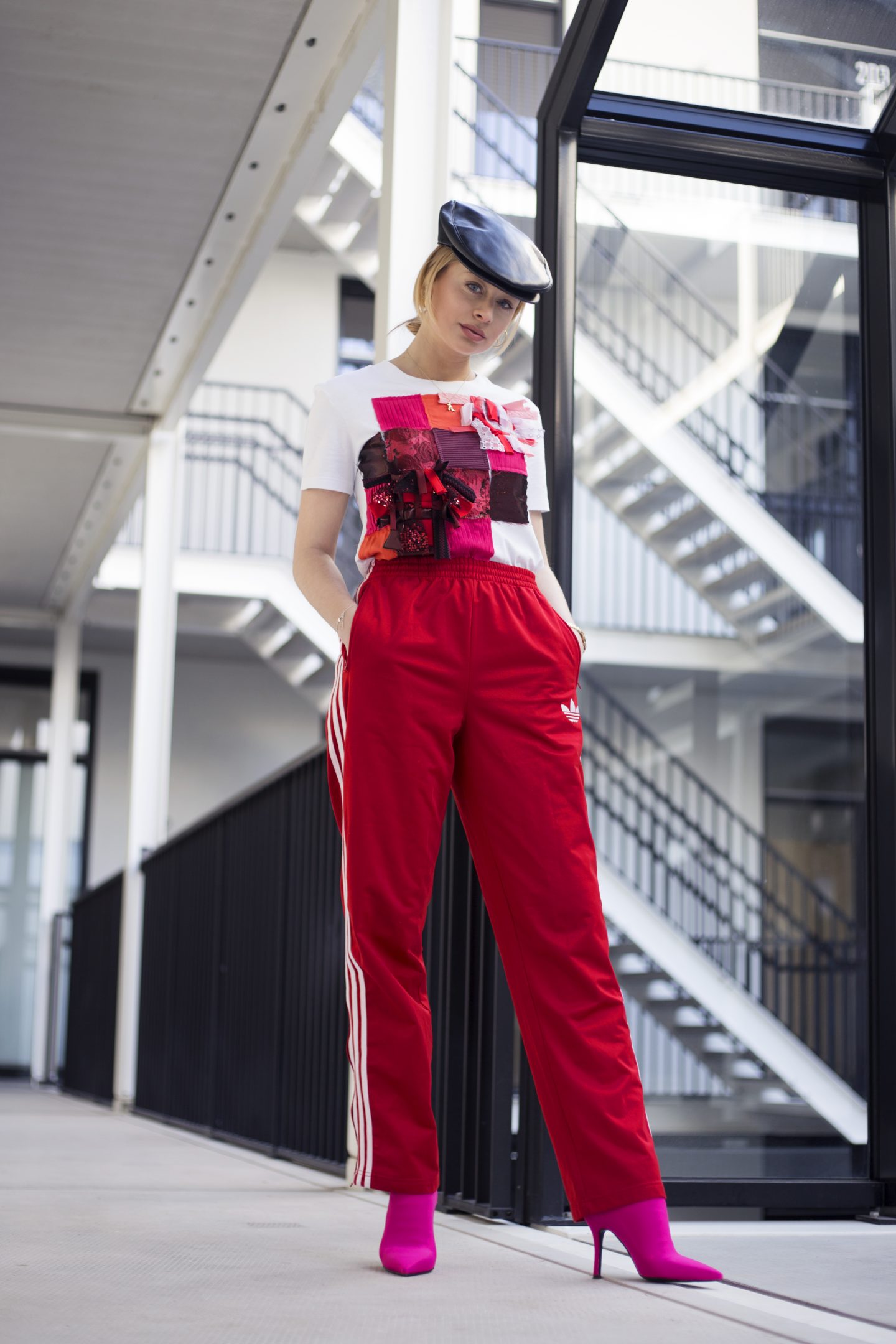 My new favourite outfit with a lot of pinks and reds! Lees verder…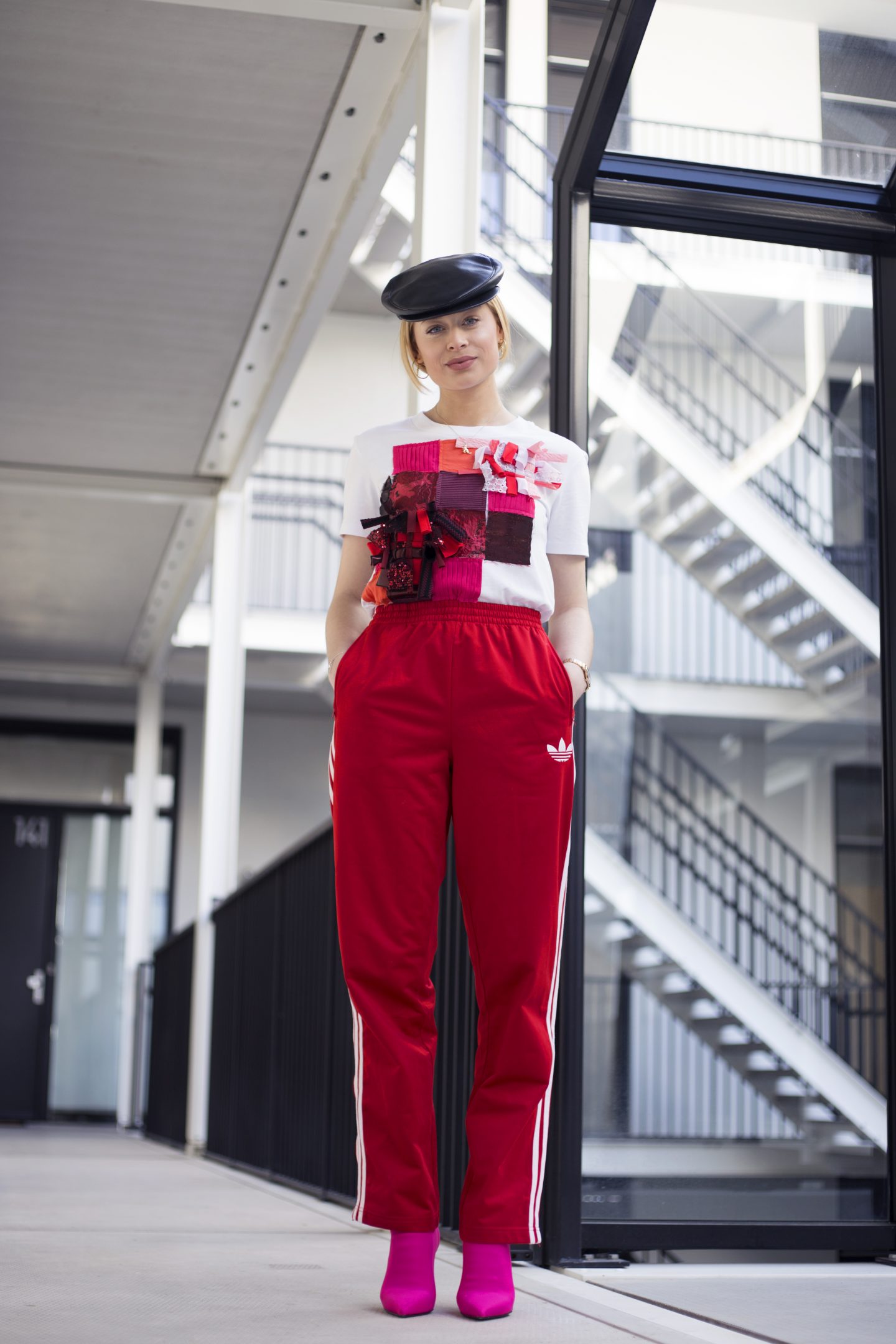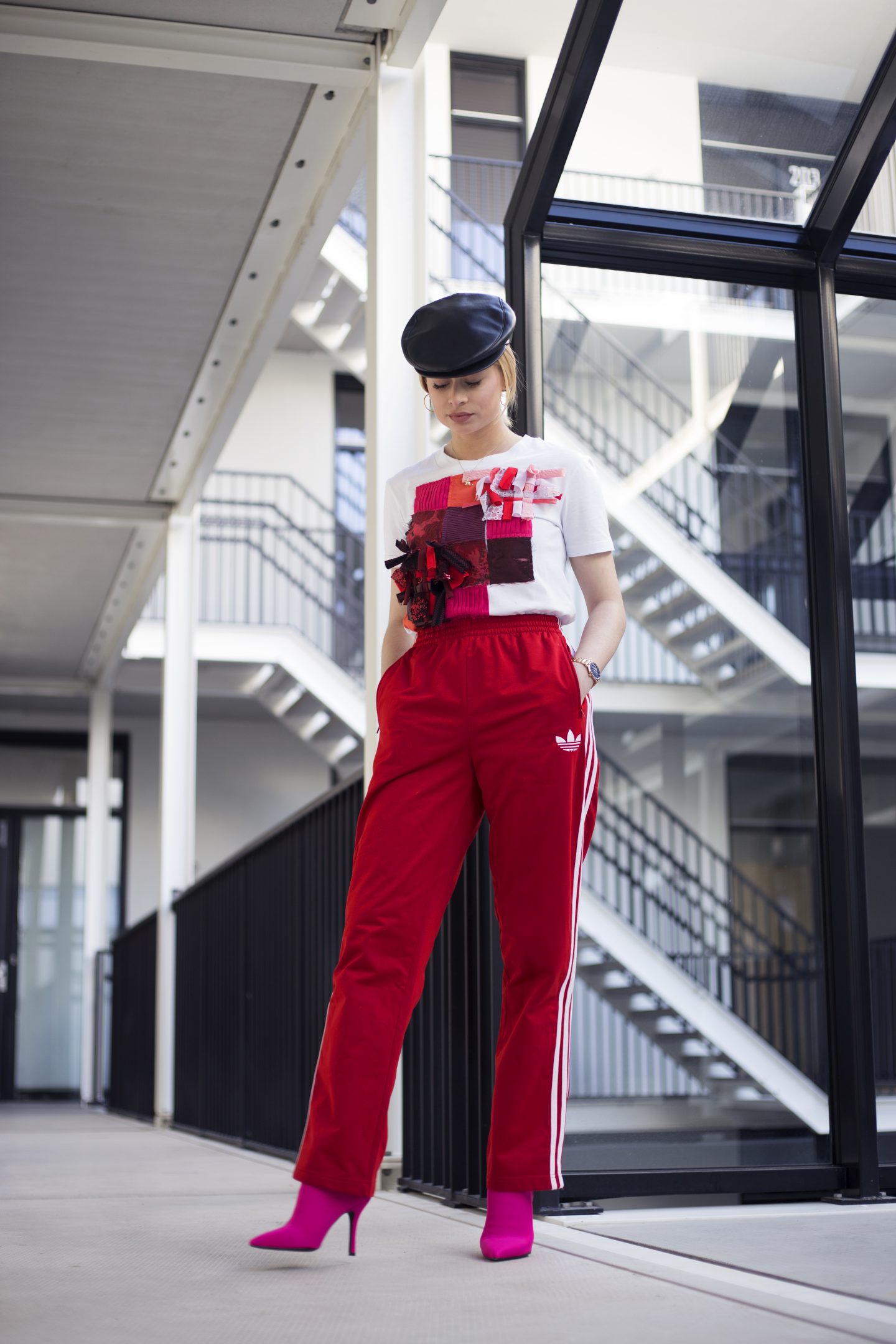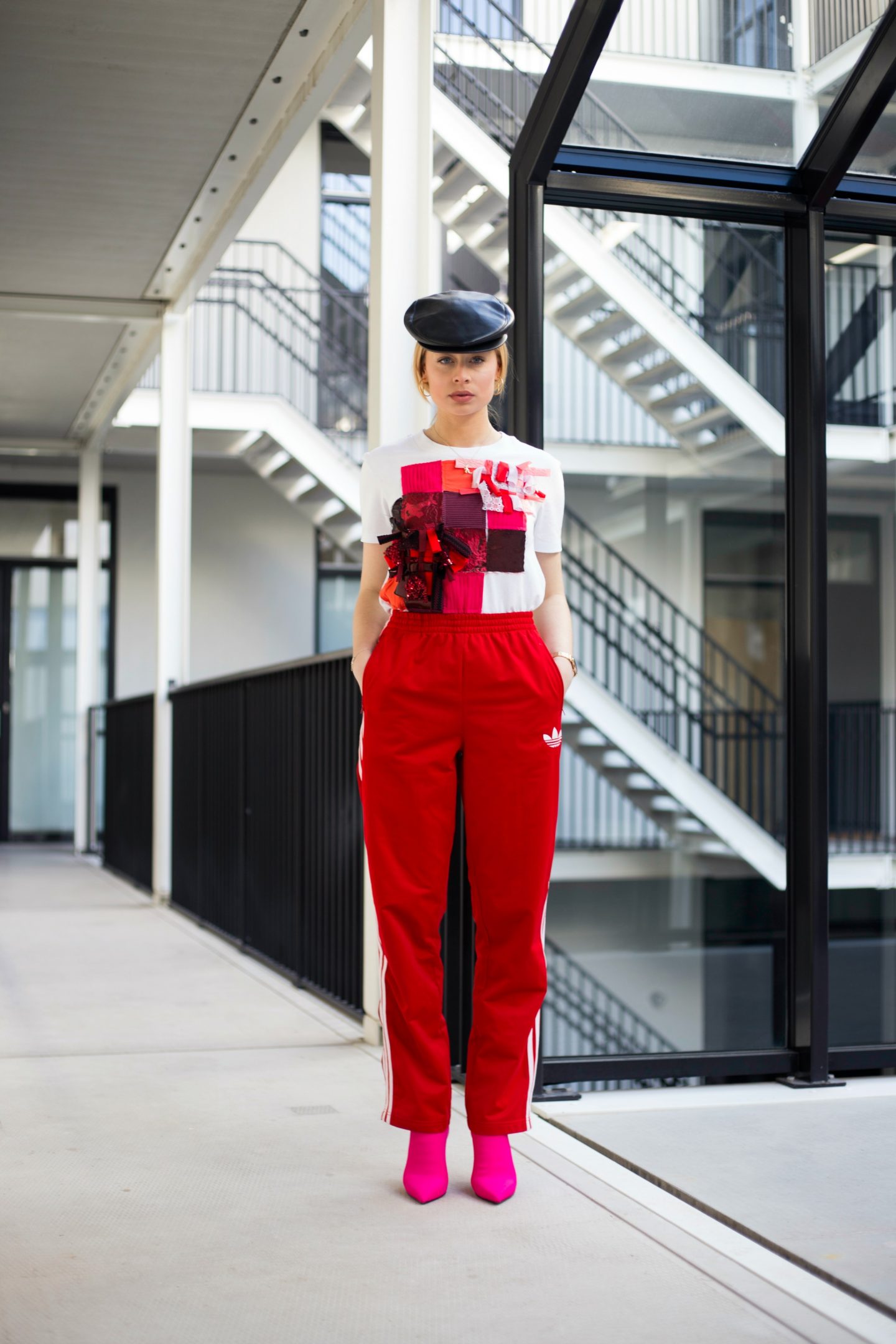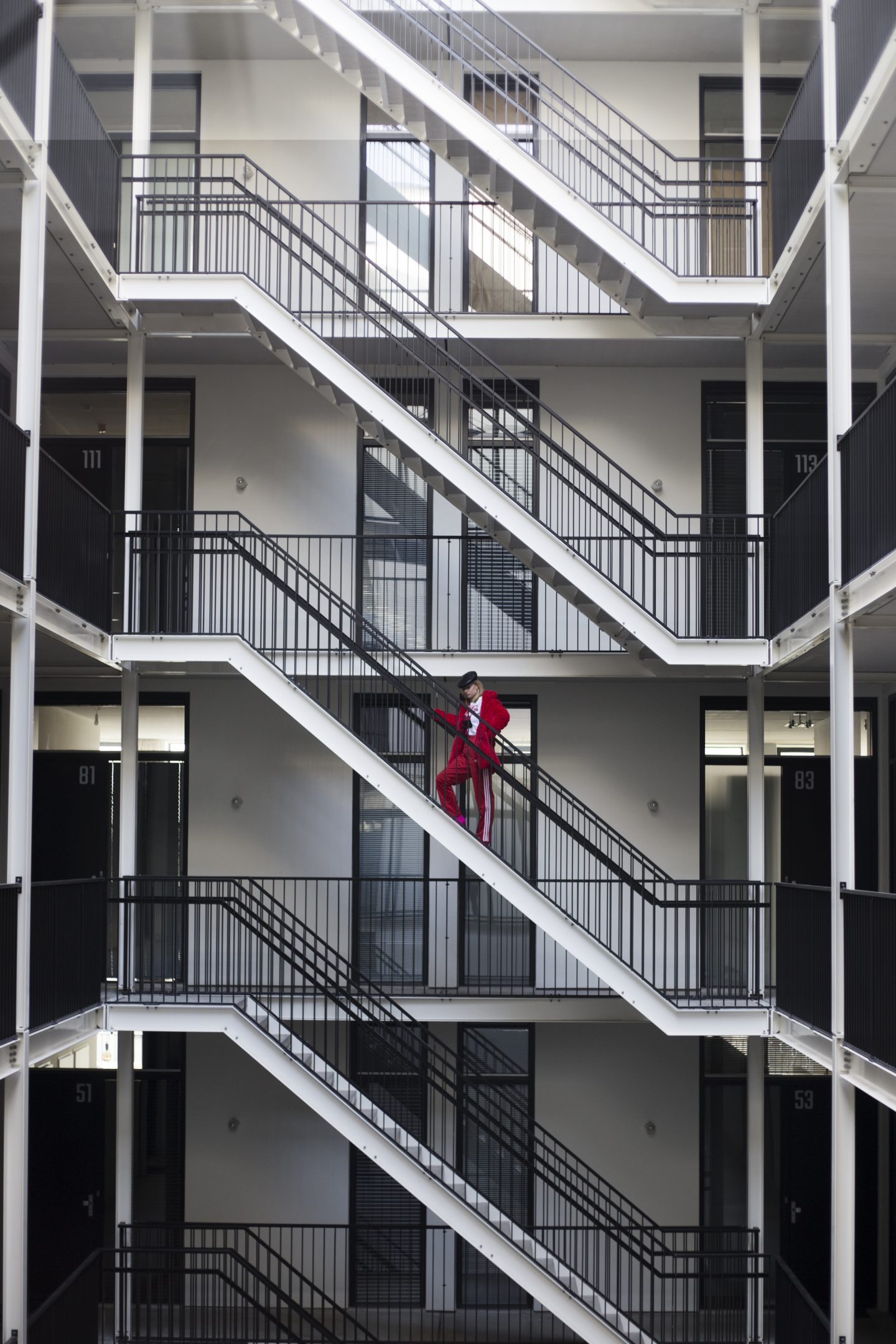 Nadat ik naar het event van VIKTOR&ROLF X ZALANDO was geweest, was zo enthiousiast over de collectie dat ik de volgende dag meteen een item heb besteld. Ik kocht dit geweldige witte shirt met roze, rode en oranje versiering. Zoals ik al in de blogpost van het event vertelde is de collectie gemaakt van 'oude' kledingstukken van Zalando die VIKTOR&ROLF geupcycled hebben. Hierdoor zijn de items ook erg exclusief. I love it!
Ik heb het shirt hier gecombineerd met verschillende stijlen waardoor het echt een unieke look word, met zoals het shirt is. Ik draag er namelijk een fel rode, oversized adidas broek bij. Ik vind deze combinatie zo tof!
Daarbij draag ik om de look helemaal af te maken te gekke knal roze sok hakken. Ik heb echt zo verliefd op deze hakken! Zeker bij deze outfit! Je gaat deze hakken vast heel vaak voorbij zien komen op mijn blog en instagram haha! Naast deze toffe roze hakken hebben ze bij Sacha ook nog andere hele leuke laarzen , in verschillende leuke kleurtjes.
Deze outfit is denk ik wel mijn lievelings op dit moment, omdat het zulke verschillende stijlen met elkaar combineert, het super 'out there' is maar eigenlijk ook heel simpel.
Verder draag ik nog mijn geliefde leren vintage pet en gouden sieraden.
Wat vind jij van deze look? Let me know!
Xxx Isabeau
SHOP THIS LOOK
Shirt, VIKTOR&ROLF X ZALANDO | Trousers, ADIDAS | Shoes, SACHA | Hat, Vintage
Fotografie: Sofia Torreman