An outfit with dino's and panterprint. Lees verder…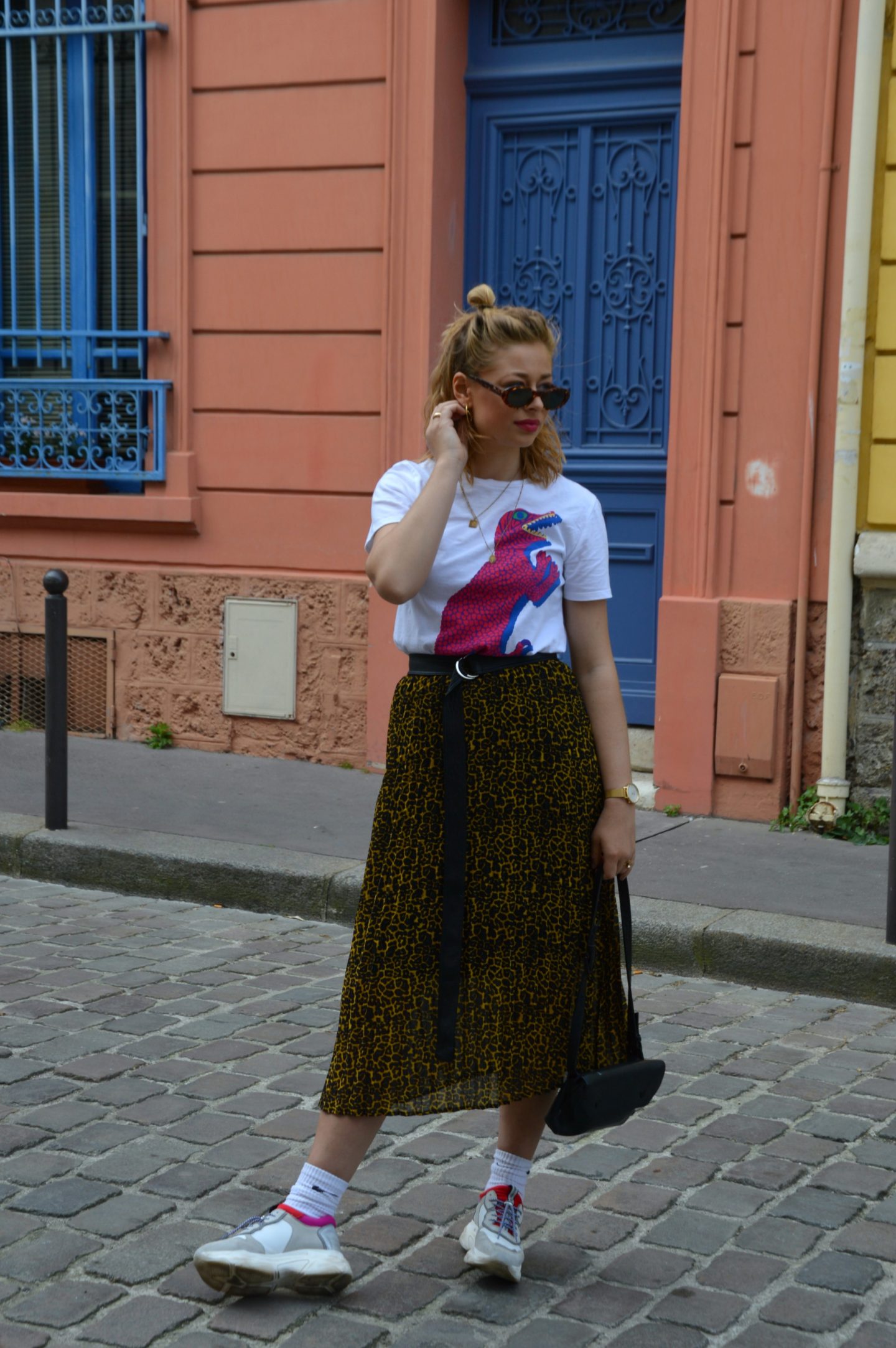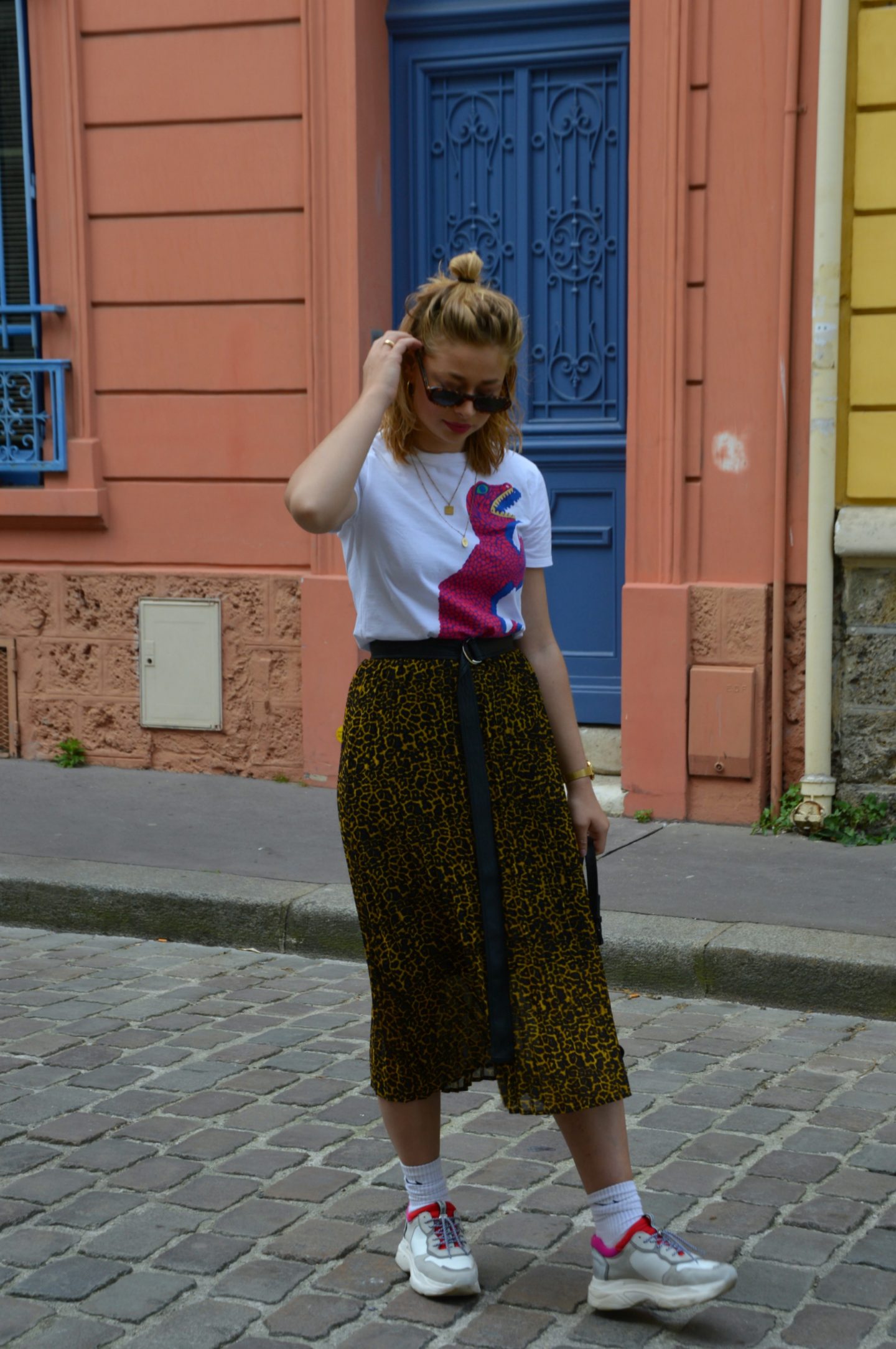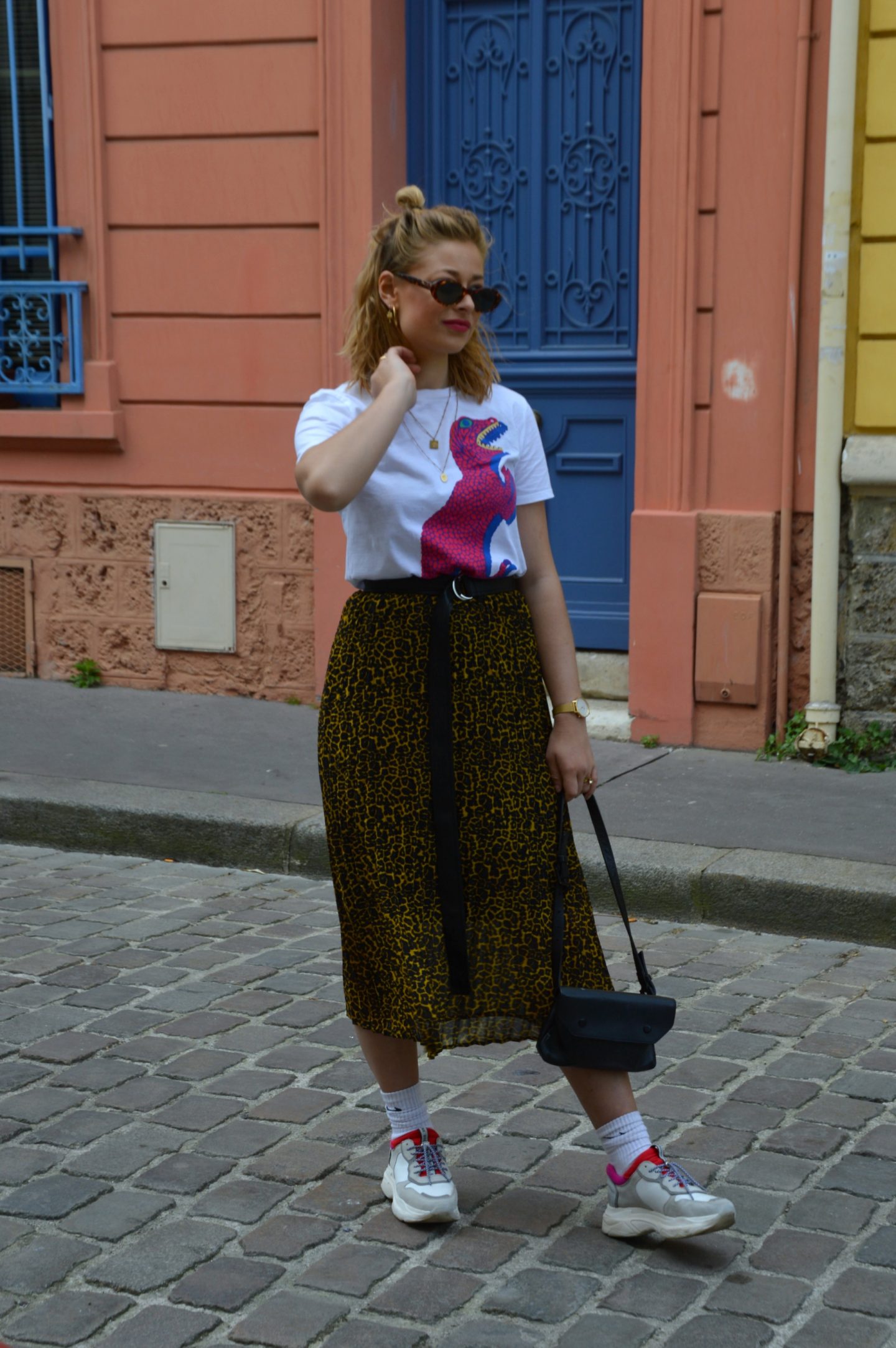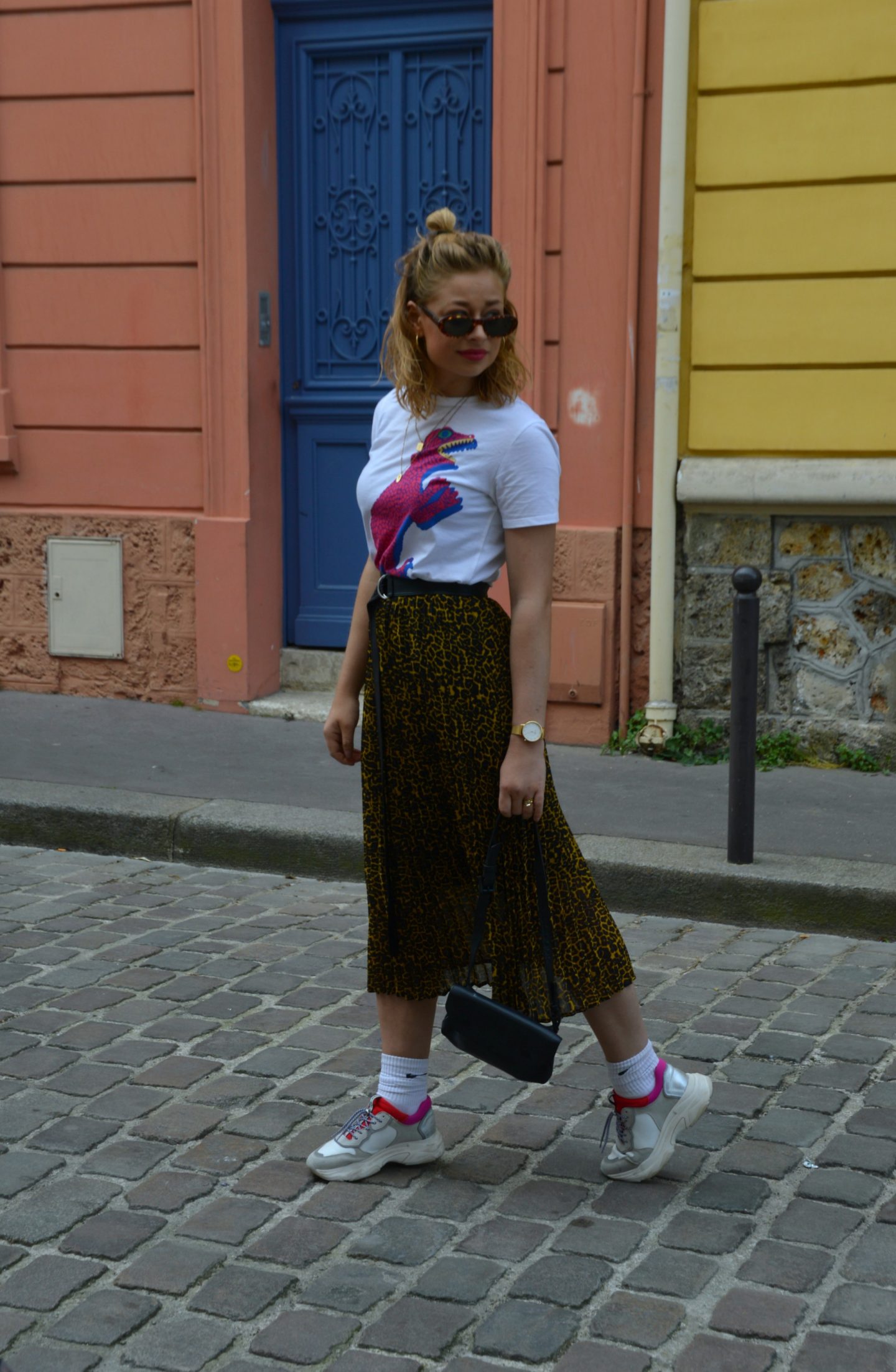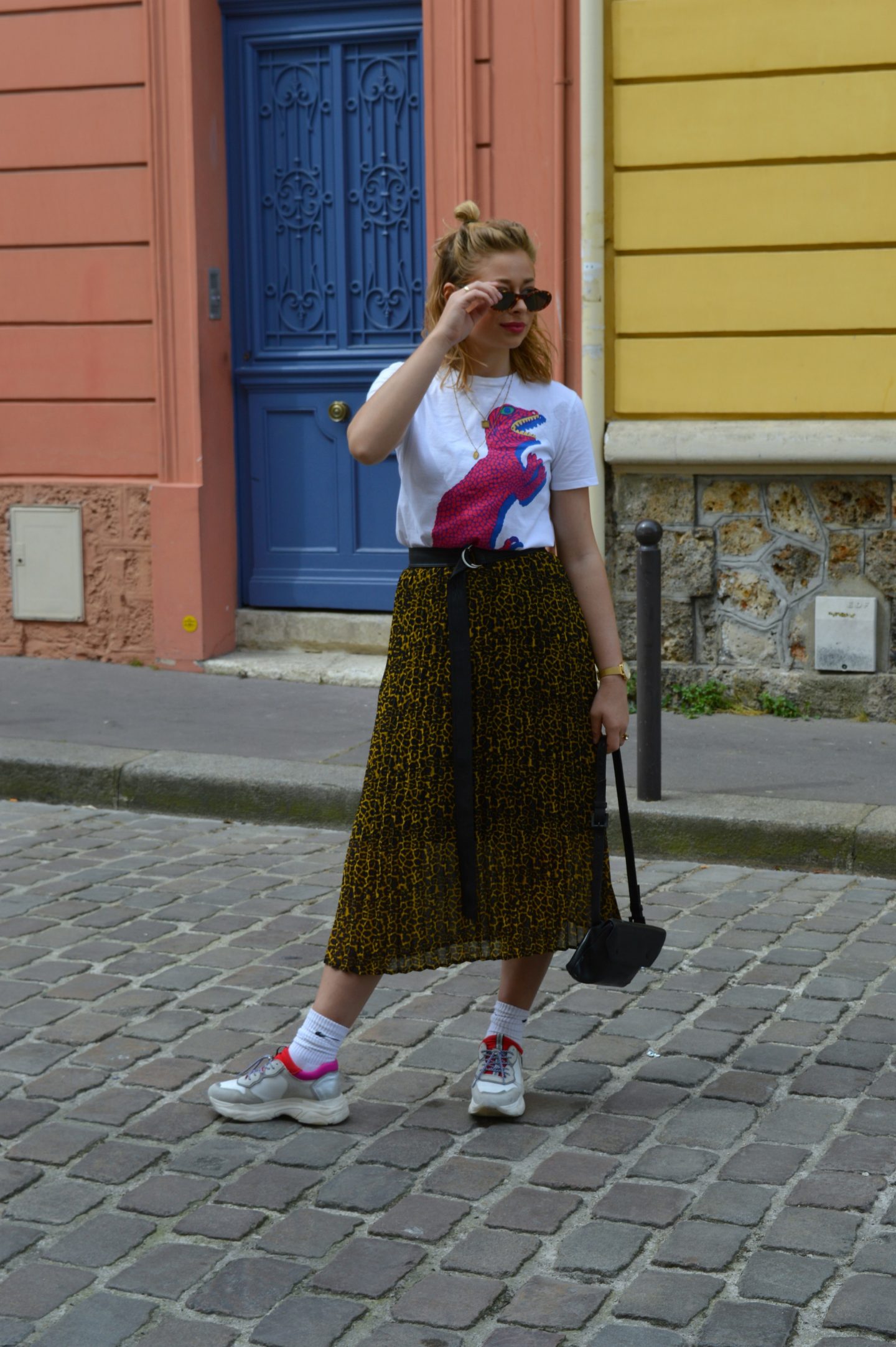 Ik loop heel veel rond in Parijs, en toen ik langs deze kleurrijke huizen kwam, moést ik hier wel een outfit of the day shooten! Ik kreeg Cubaanse vibes van de kleuren van deze twee huizen, en terwijl ik hier foto's aan het maken was, kwam er ook Spaanse muziek uit de huizen waardoor ik echt een vakantie gevoel kreeg.
Ik draag een shirt van Paul Smith met een roze dino erop. Toen ik deze online zag was ik meteen verkocht. Ik weet niet waarom, maar ik vind dino's zo tof! Misschien is het omdat ze een mysterie zijn, maar er toch veel onderzoek naar is gedaan. Ik combineer het shirt met een rok met panterprint.
Verder draag ik mijn favoriete schoen-combinatie van mij van dit moment, namelijk witte nike sokken en mijn rood met roze en witte sneakers van bronx. Zeker in combinatie met de rest van de outfit vind ik ze echt top! I love it!
Last but not least draag ik mijn favoriete zonnebril van komono, mijn go-to tasje en gouden sieraden.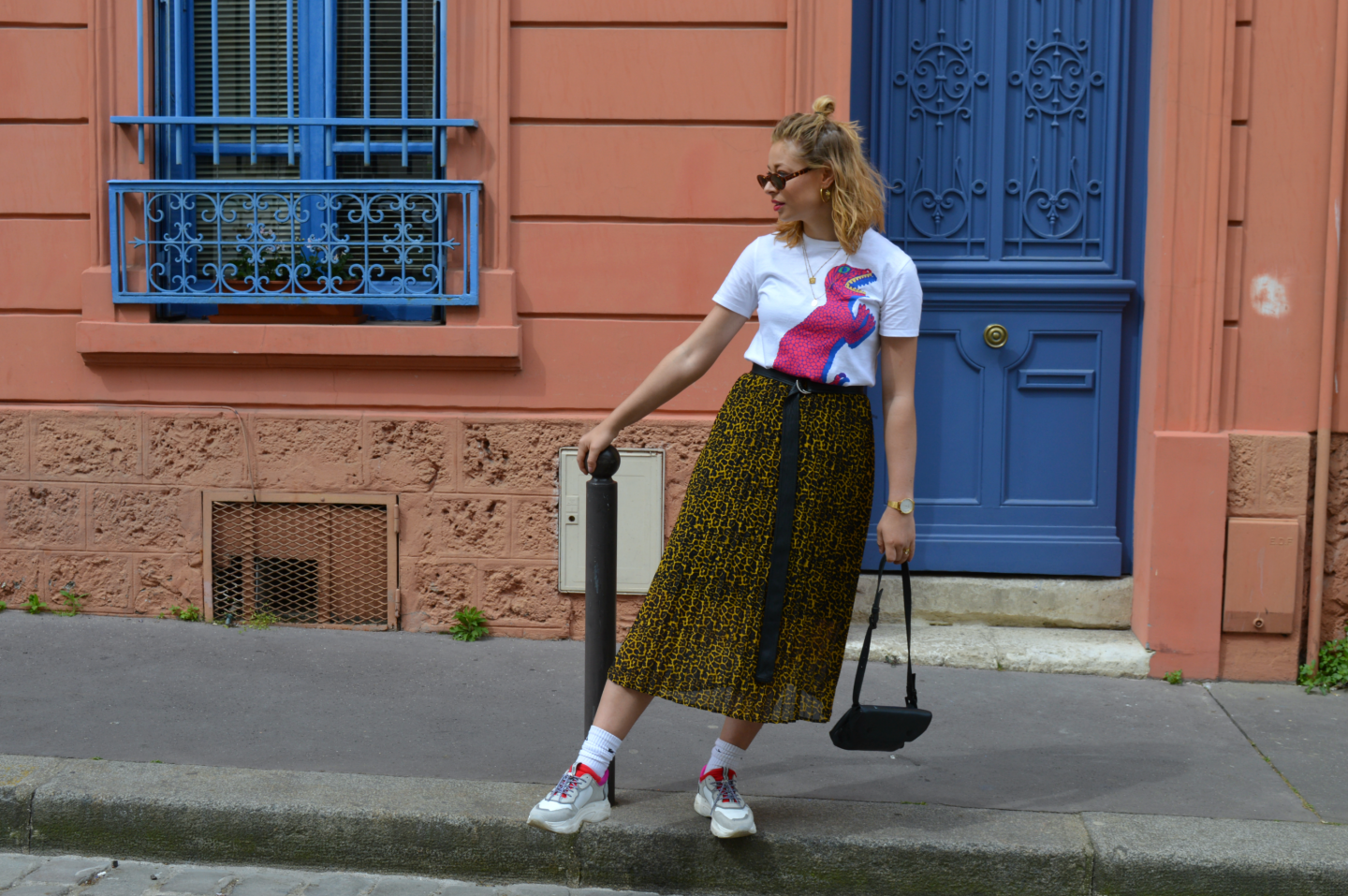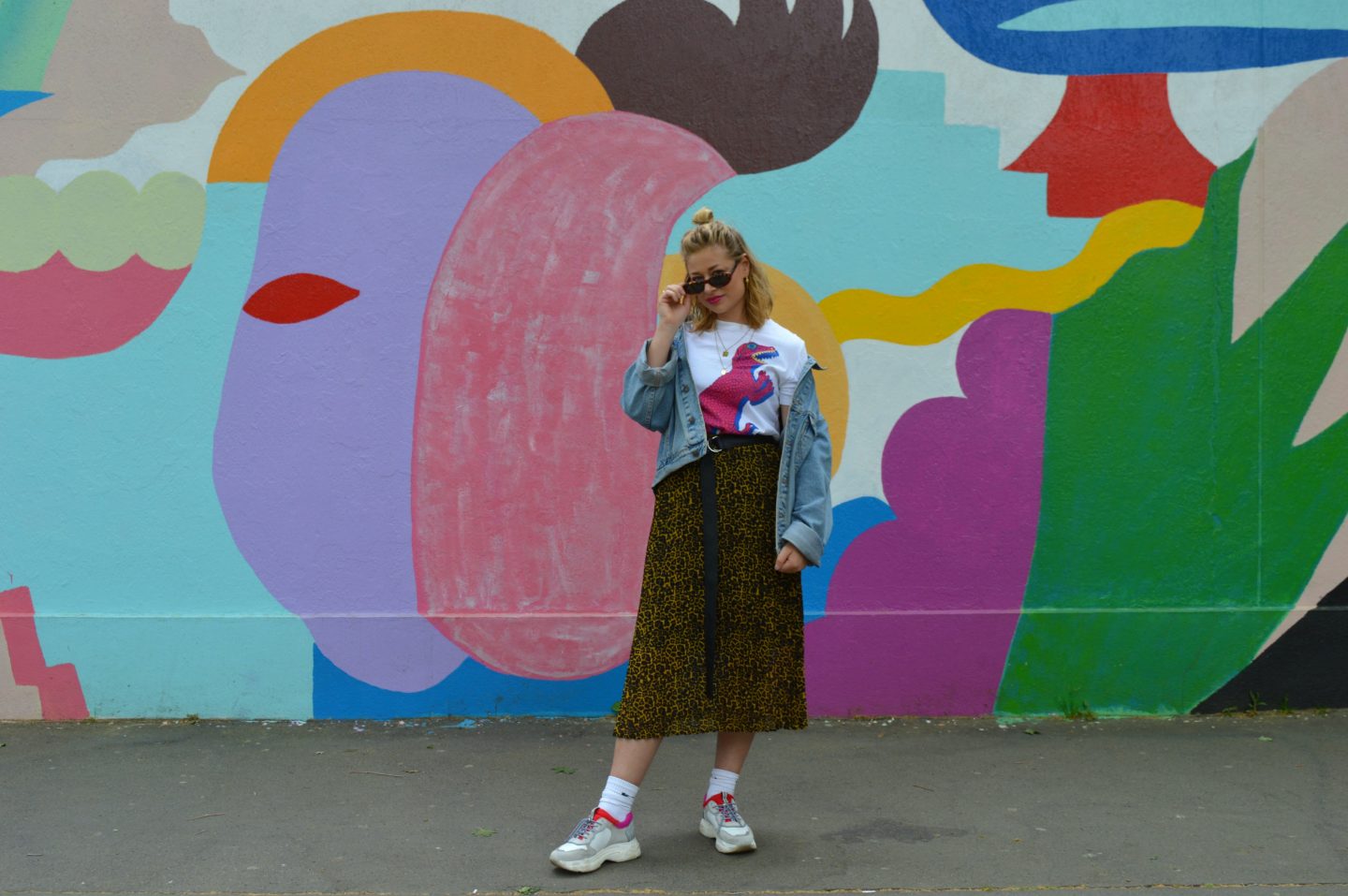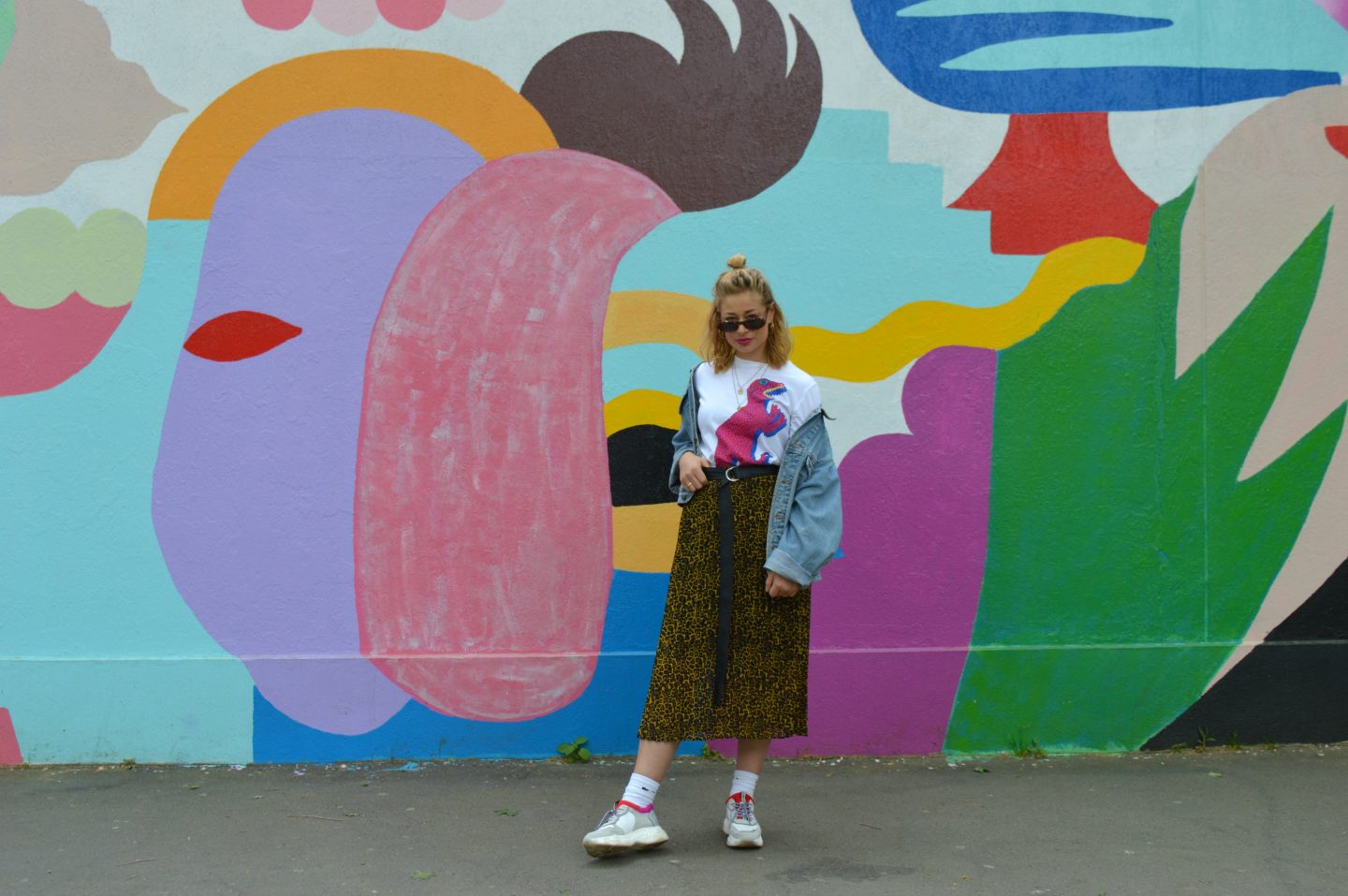 Xxx Isabeau
SHOP THIS LOOK
Shirt, Paul Smith | Skirt, just female | Socks, Nike | Sneaker, BRONX via sacha | Sunglasses, KOMONO | Jacket, Wrangler