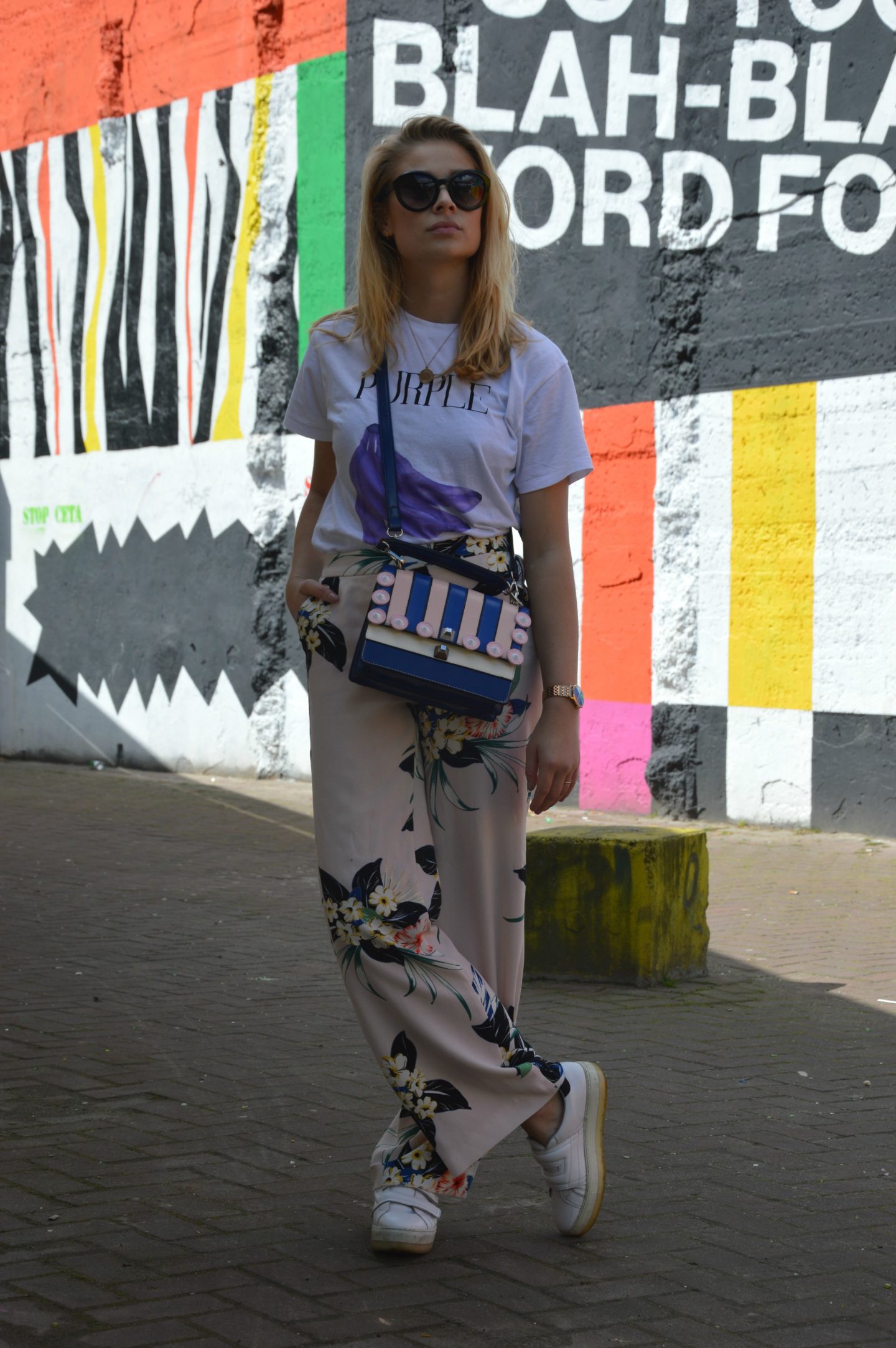 Een nieuwe 'outfit of the day'! Lees verder…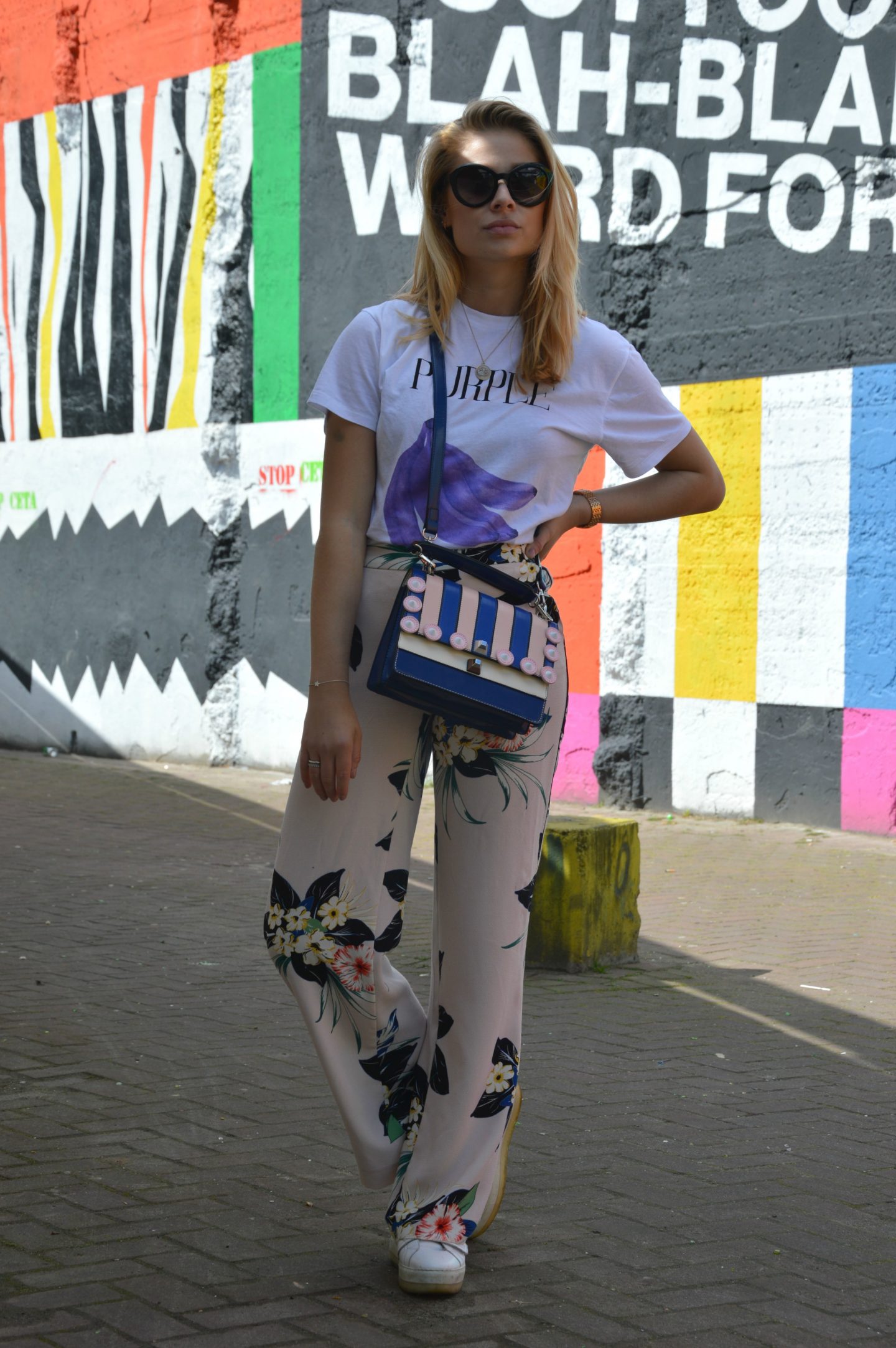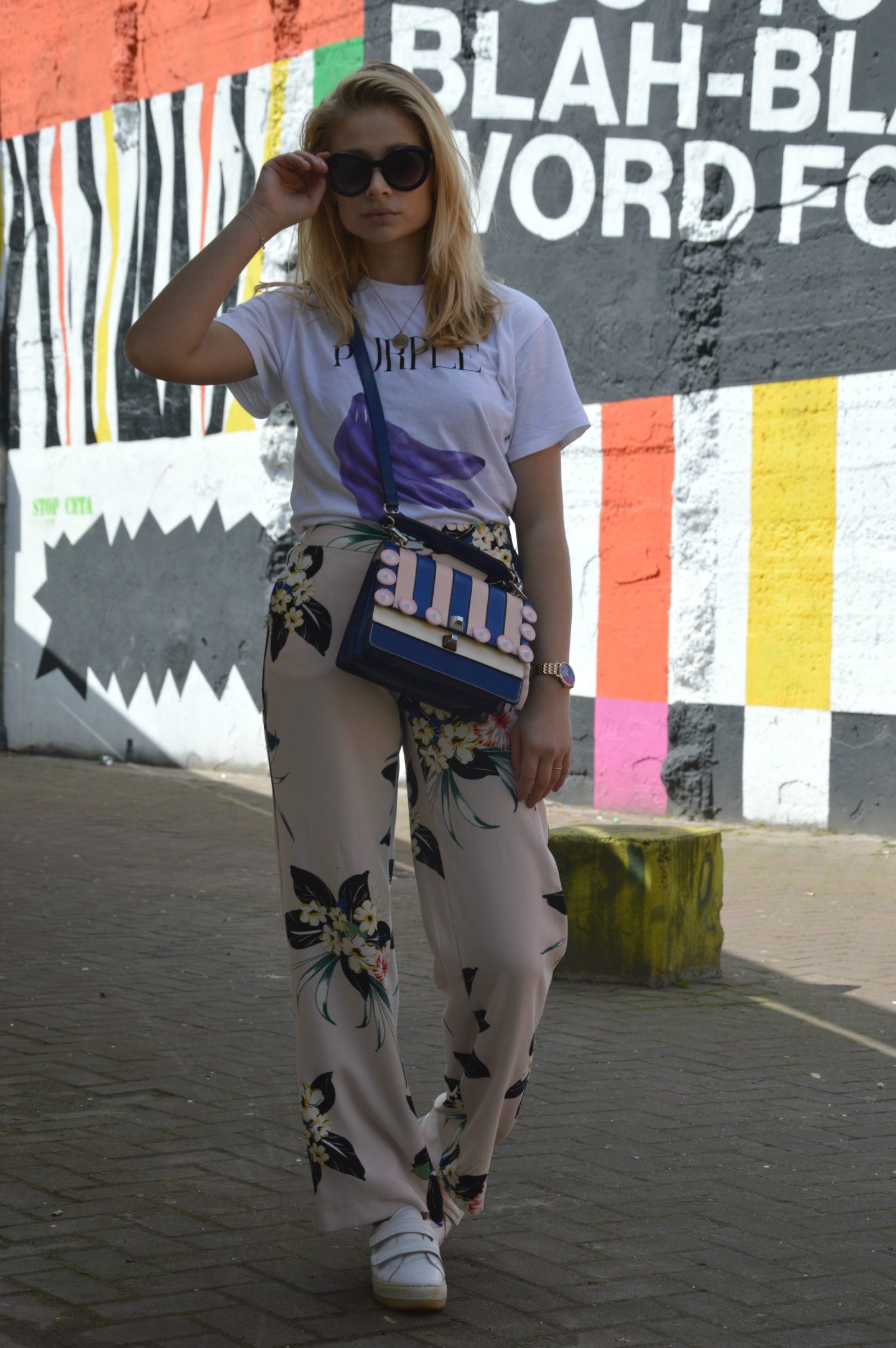 Na alle Seoul blogposts, nu weer eentje vanaf Nederlandse bodem! Vorige week was ik een dagje naar Rotterdam, en daar hebben ze een aantal hele toffe, gekleurde muren. Perfect natuurlijk om outfit foto's te maken!
Ik had die dag een nieuwe zonnebril gekocht en die heb ik meteen opgedaan voor bij deze look! Hoe tof is hij?! Het is een zwart, rond model. Een beetje old school. Hij is van Moschino en ik kocht hem bij de TK MAXX voor een heel fijn prijsje, goede tip dus om daar eens te kijken voor mooie items!
Verder heb ik een outfit aan met roze en paars. De laatste tijd neig ik steeds meer naar deze zomerse kleuren, love it! Het shirt is een basic wit shirt met een toffe print. De broek is een wijd model en is licht roze met een heel leuk bloemenpatroon. Ik draag hierbij een tas die ik kocht in Seoul en je dus al voorbij hebt zien komen in de Seoul shoplog. Ik vind deze zo zo tof en hij doet me meteen denken aan Seoul! Hij is roze met paars/blauw en wit. Verder draag ik nog een aantal sieraden, zoals mijn geliefde Renard Watches horloge, een ketting, armband en ring. Ook draag ik witte sneakers van Diesel, deze draag ik echt zo veel, ze lopen echt heerlijk!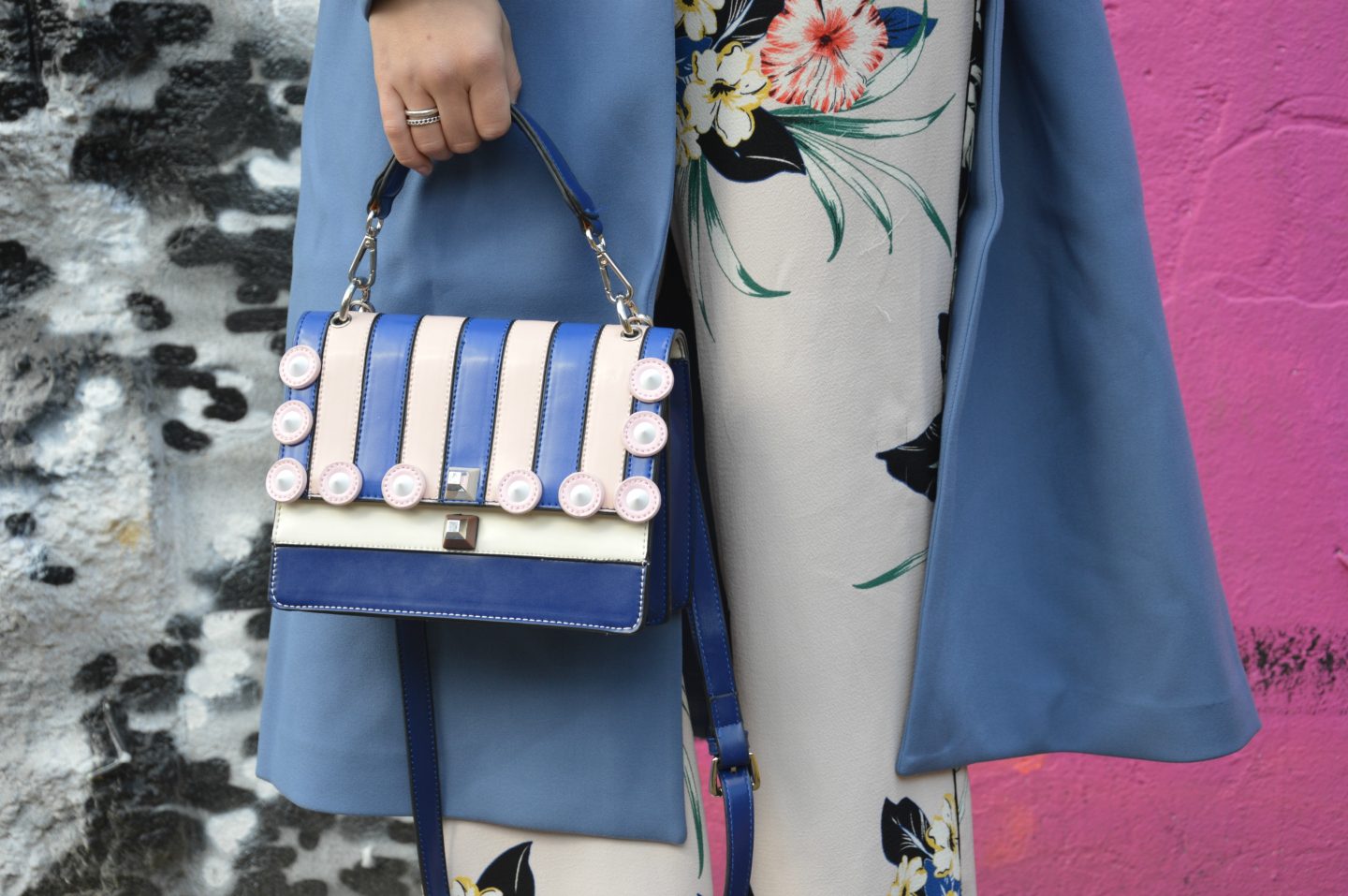 Xxx Isabeau
SHOP THIS LOOK
Shirt, GANNI | Trousers, ZARA | Sneakers, Diesel | Watch, Renard watches | Sunglasses, Moschino | Bag, Mocoloco Seoul | Necklace, Anna Saccone | Bracelet, Hearttoget | Ring, ZINZI