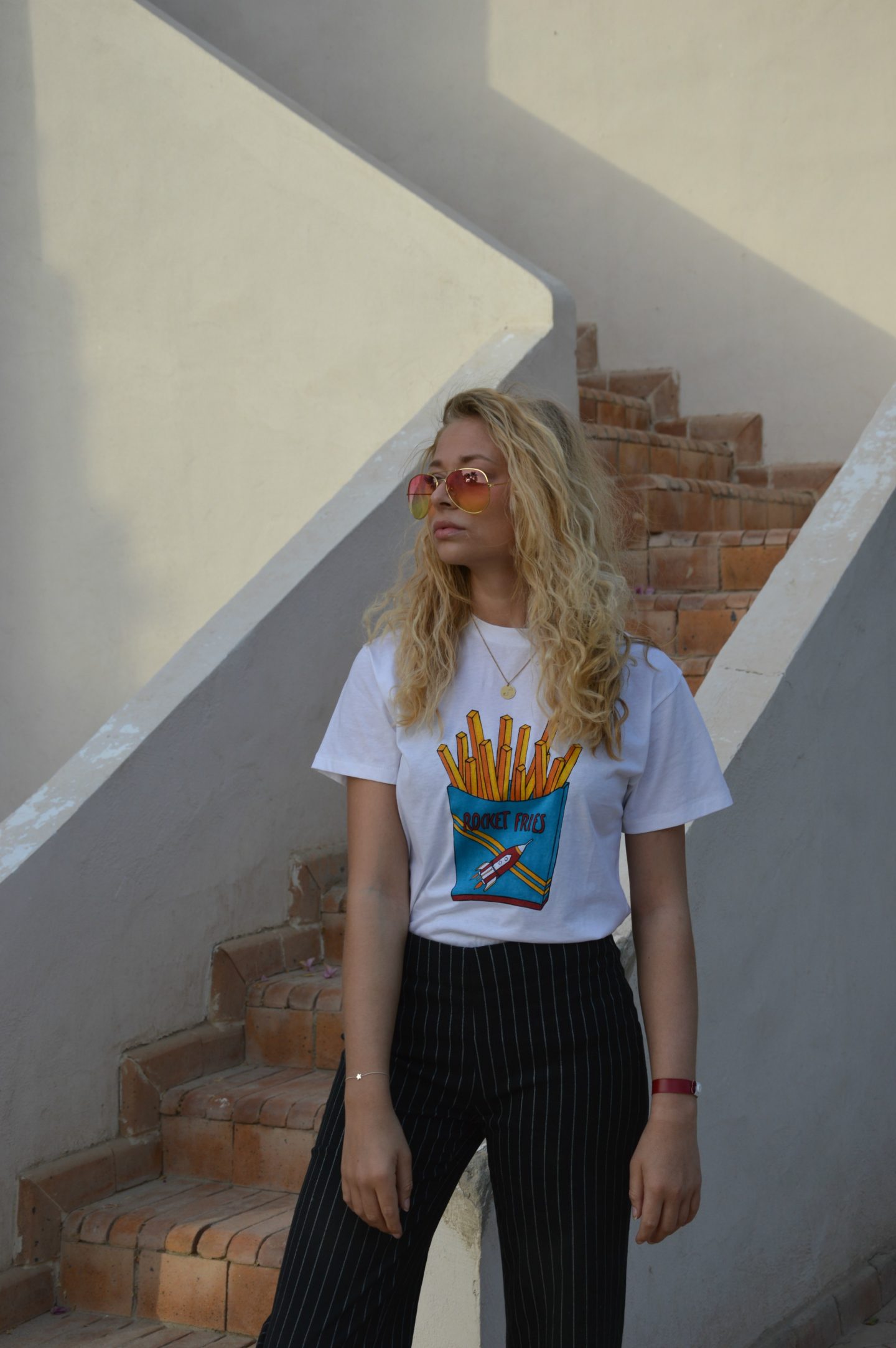 Een van mijn favoriete zomer outfits droeg ik op vakantie, mét een bril met gekleurde glazen! Lees verder…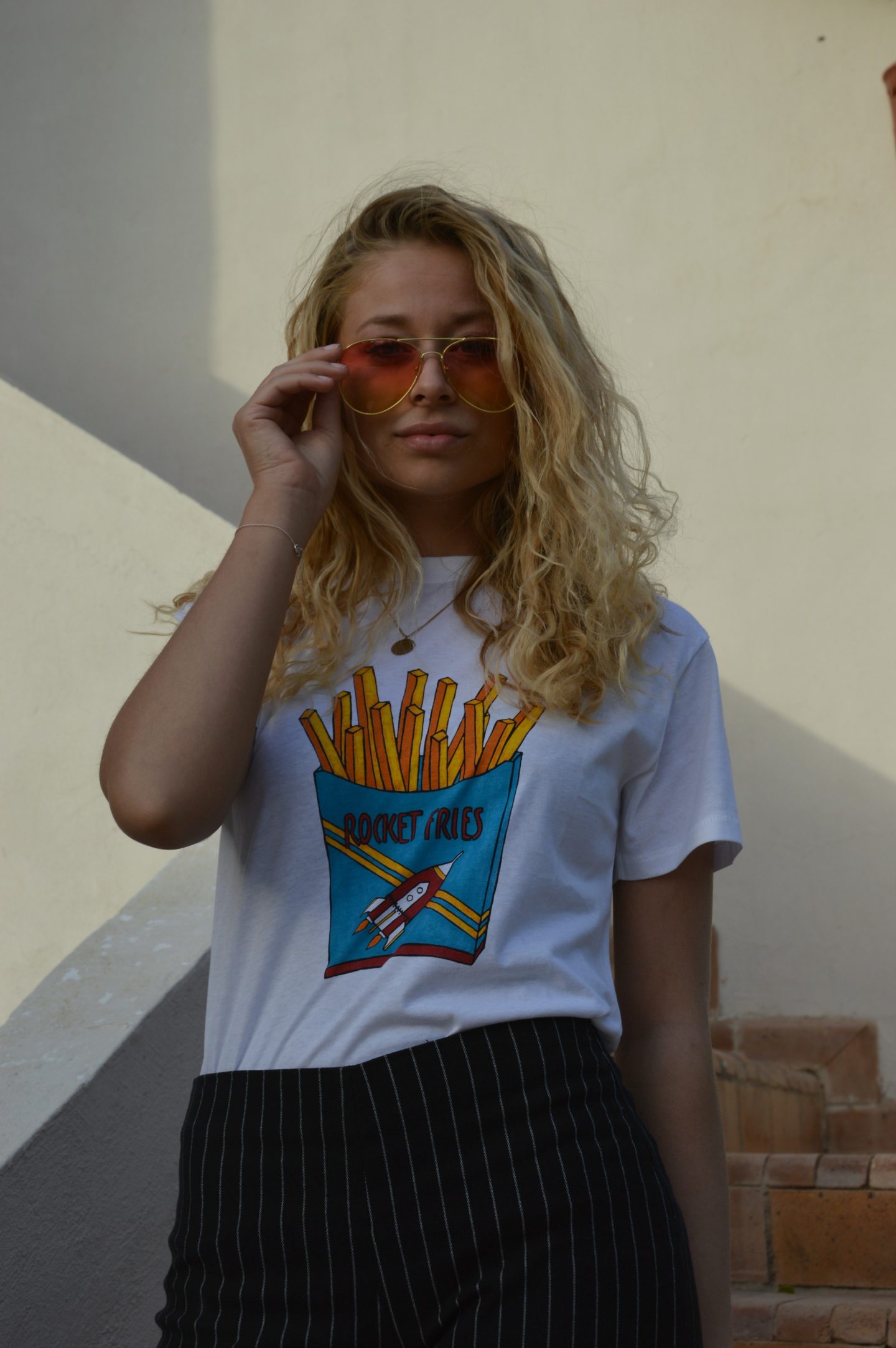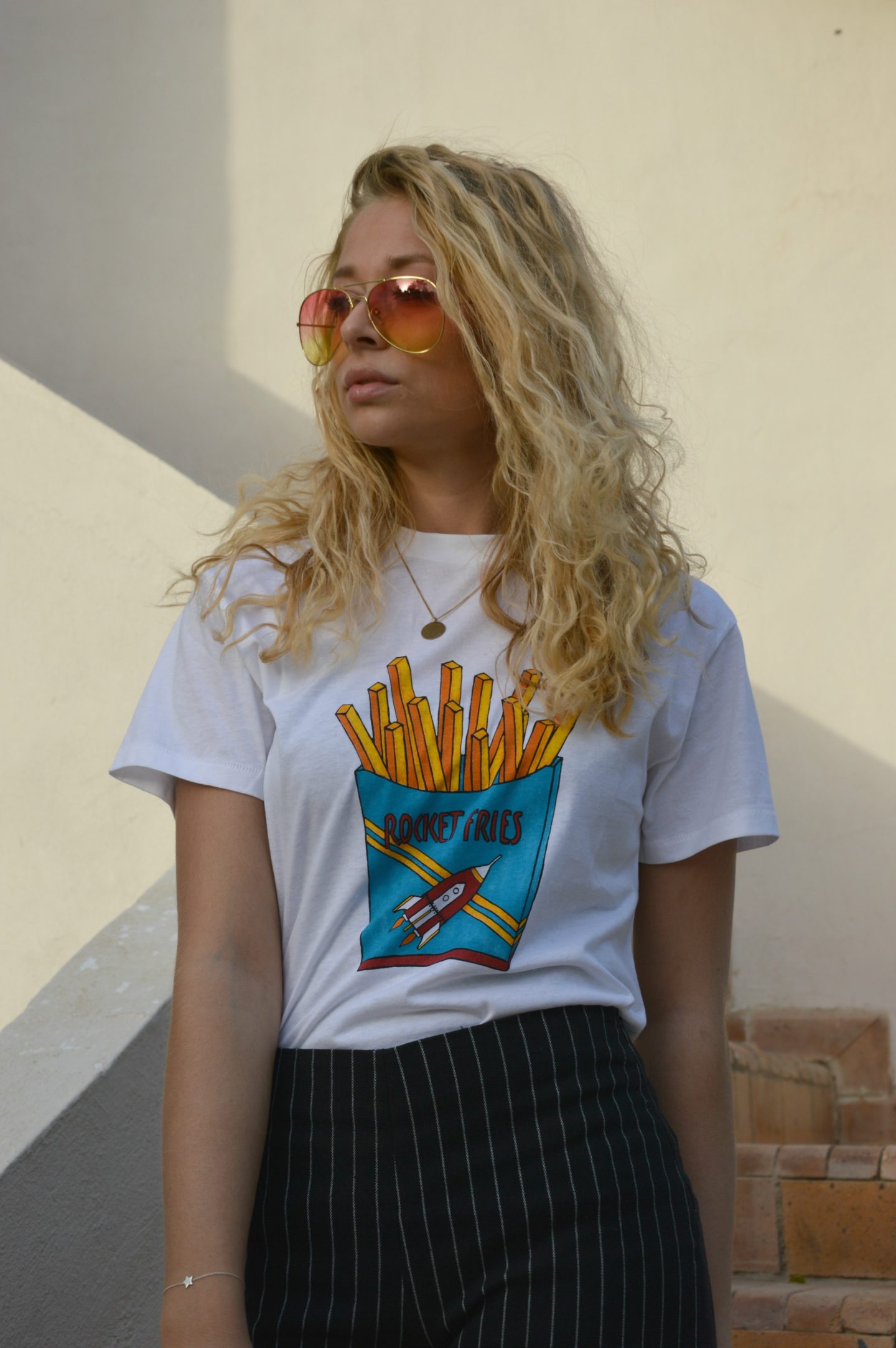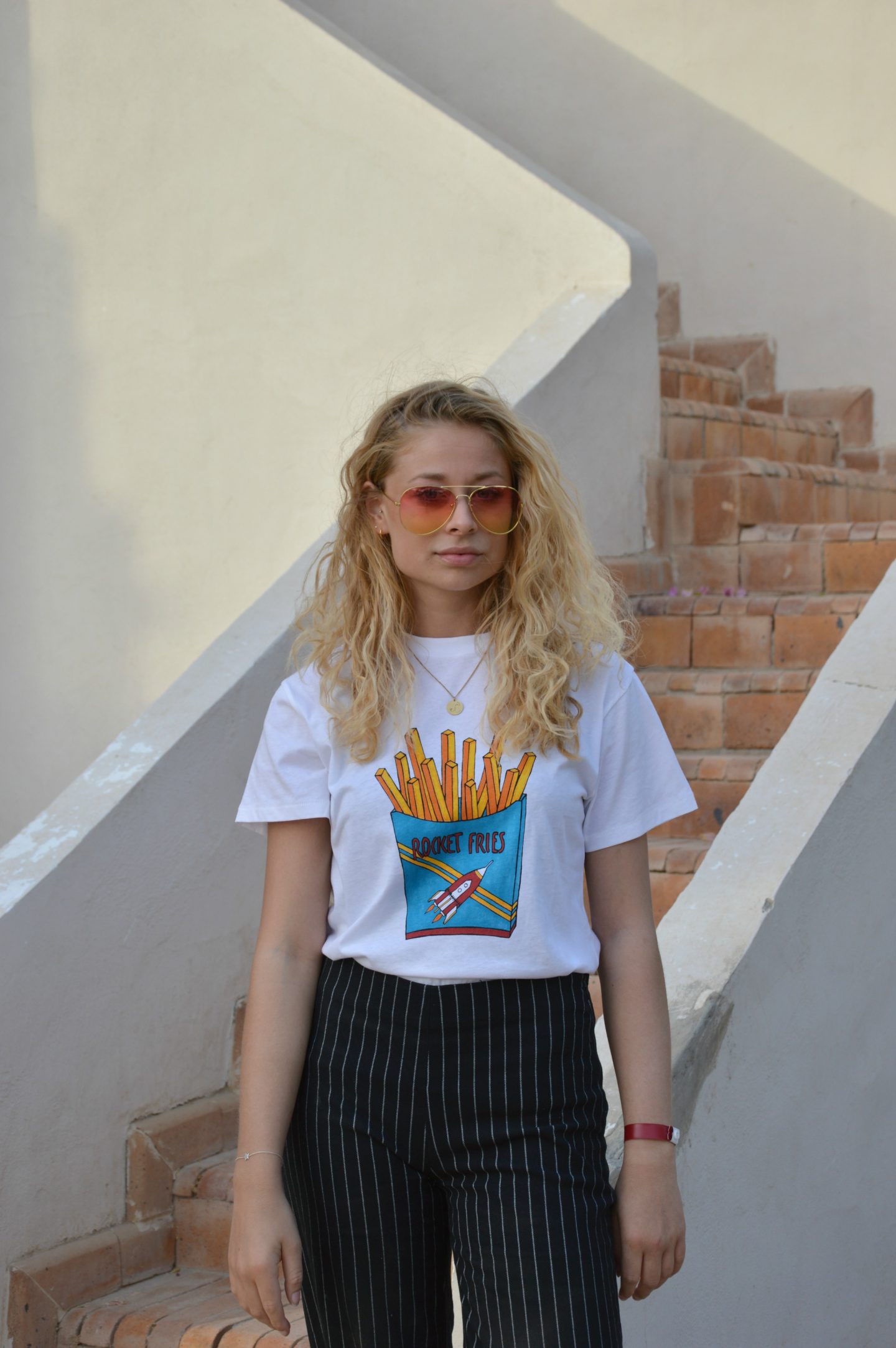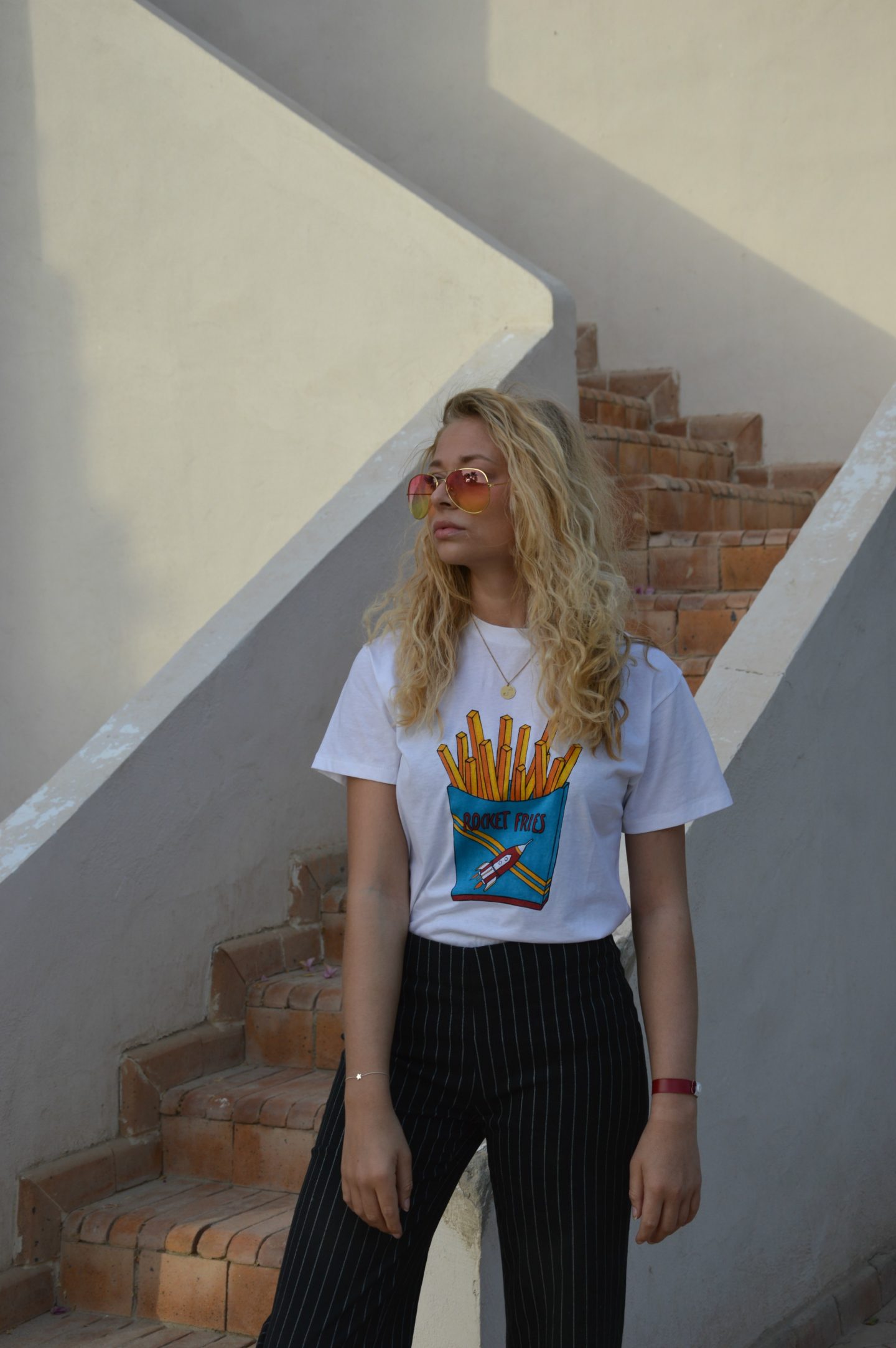 De brillen met gekleurde glazen zie je steeds vaker op Instagram en tijdschriften voorbij komen. Ook ik vind ze helemaal geweldig, zeker de gele, of zoals ik hier draag, de roze met gele.
Een bril geeft altijd al een extra touch aan je outfit, zo dus ook deze bril. Ik vind hem vooral super in de zomer, bijvoorbeeld voor een feest of festival.
Ik combineer hem in deze outfit met een wit 'Rocket Fries' shirt. Ik weet nu al dat dit mijn favoriete shirt deze zomer wordt, love it!
Daarbij draag ik een gestreepte culotte en een aantal sieraden, zoals een kettinkje en een ring.
Een heerlijk zomerse outfit, waar we hier in Nederland nog een paar maandjes voor moeten wachten… 🙁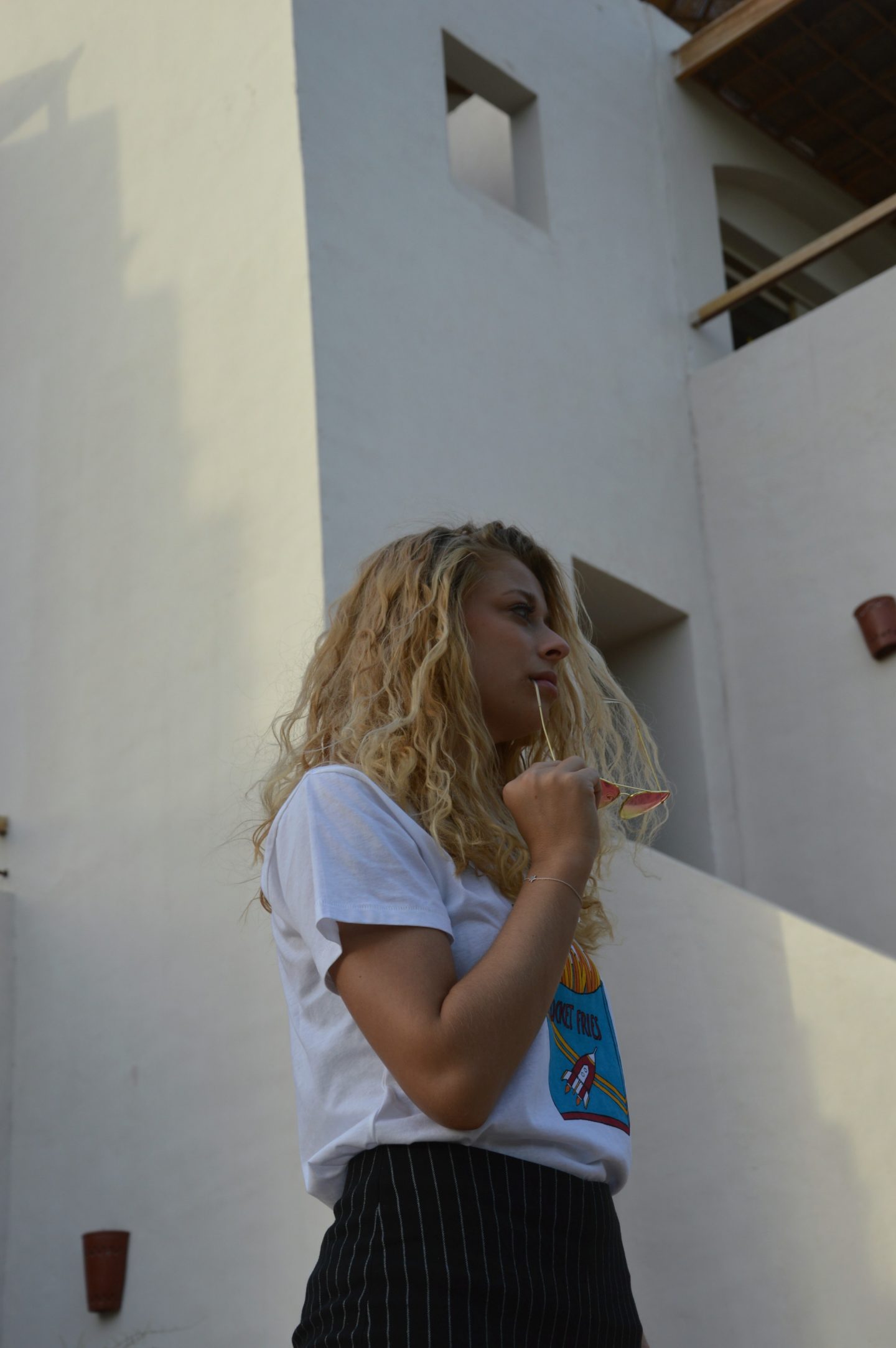 Xxx Isabeau
SHOP THIS LOOK
Trousers, LOAVIES | Shirt, GIANNI | Glasses, SHOPZEROVINTAGE