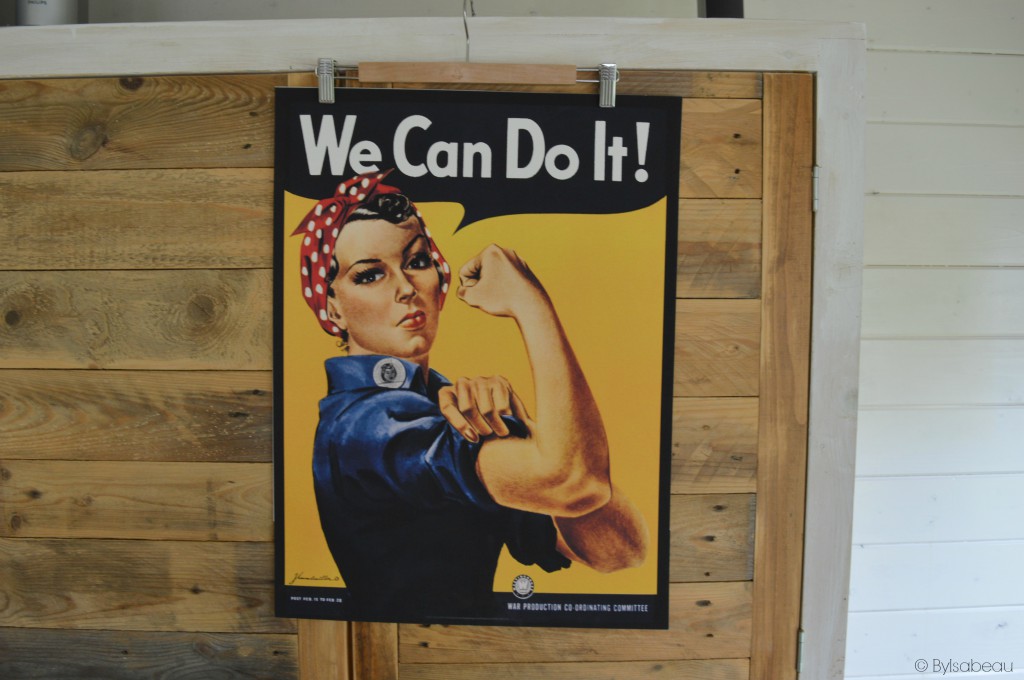 Hehee,
Ik kreeg een mooie poster opgestuurd en vandaag vertel ik je er meer over! Lees verder…
Op pinterest zie ik ze steeds vaker voorbij komen, de posters. Met een mooie quote erop, een afbeelding of iets vintage. Zelf vind ik de vintage stijl erg leuk!
Een van de grootste website waar je posters kunt kopen is posters.nl. Op deze site kun je posters vinden met veel verschillende thema's, zoals educatieve posters, disney posters, lifestyle posters en ga zo maar door! De poster die ik uitkoos is er een met een welbekende afbeelding erop, namelijk een vrouw die haar spierballen toont en de tekst 'we can do it!'.
Het is oorspronkelijk een propaganda poster uit de tijd van de Tweede Wereldoorlog. Het staat voor  vrouwen, waarvan de mannen in het leger zitten, te ondersteunen terwijl ze in fabrieken moesten werken.
Sowieso vind ik de afbeelding super! Op de site zijn er nog veel meer posters die dezelfde sfeer hebben als deze poster.
Meestal hang je een poster gewoon op, of stop je hem in een lijst. Ik vond het leuk om het anders te doen, namelijk hem aan een kledinghanger te hangen. Ik vind het er heel leuk uitzien!
De poster is de koop op posters.nl en kost €29,95. (<link van poster zelf)
Xxx Isabeau
Deze blogpost is in samenwerking met de webshop www.posters.nl