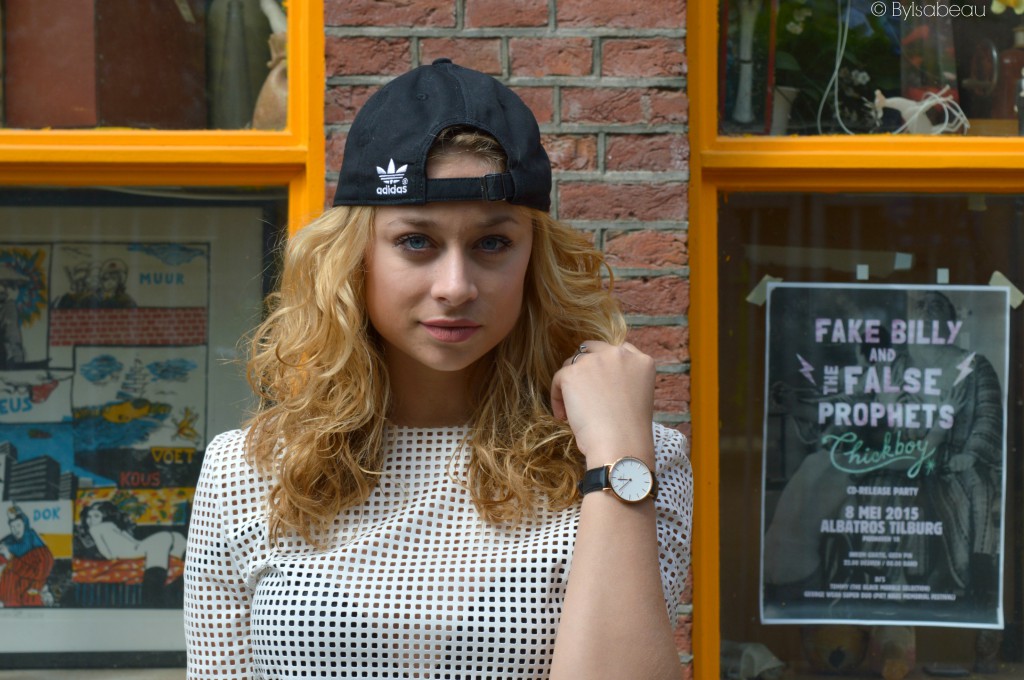 Hehee,
Deze keer in Trend alert: de petten trend! Lees verder…
Eigenlijk zijn ze nooit weg geweest, de petten. De afgelopen jaren droegen eigenlijk alleen jongens ze, en dan alleen caps. De laatste tijd komt steeds vaker de 'normale' pet weer terug, en ook bij meisjes!
Of je nou de klep naar voren doet of naar achteren, dat maakt niet ui. Zelf vind ik beide altijd erg leuk staan.
Ikzelf was ook op petten jacht, maar wist niet precies wat voor soort ik wilde. Met een logo? En welke kleur dan? Van welk merk? Uiteindelijk zag ik op de blog Jill Woo dat zei een basic adidas pet droeg in outfit posts. Ik vond het meteen erg gaaf staan!  Zelf koos ik voor de basic zwarte pet met het logo erop. 
De zwarte adidas pet kocht ik via Zalando voor €14,95.
Zaterdag komt de gehele outfit post online met deze pet, so stay tuned!
Xxx Isabeau