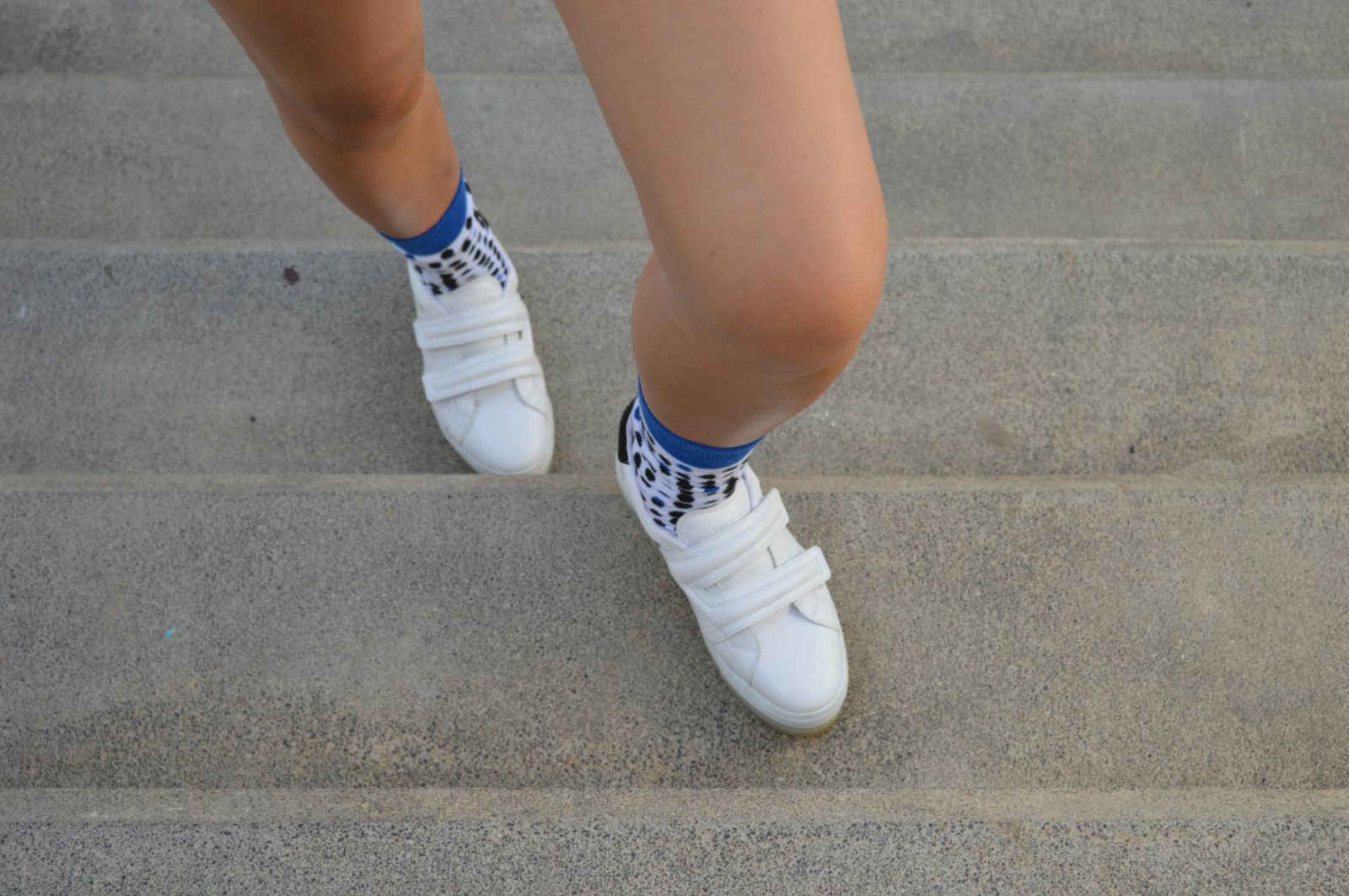 Hee,
[NL] Sokken, je kunt er geen genoeg van hebben! Lees verder…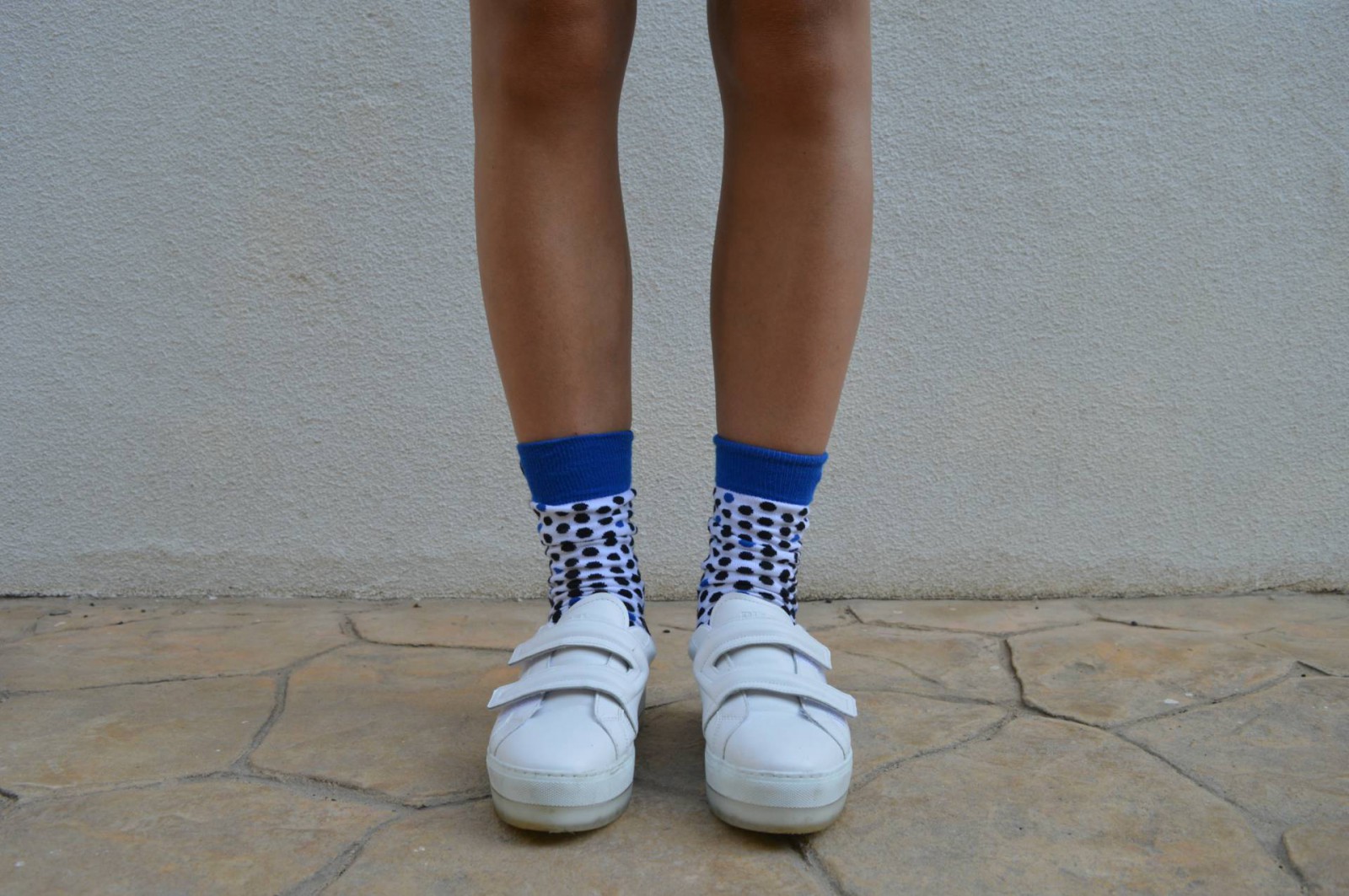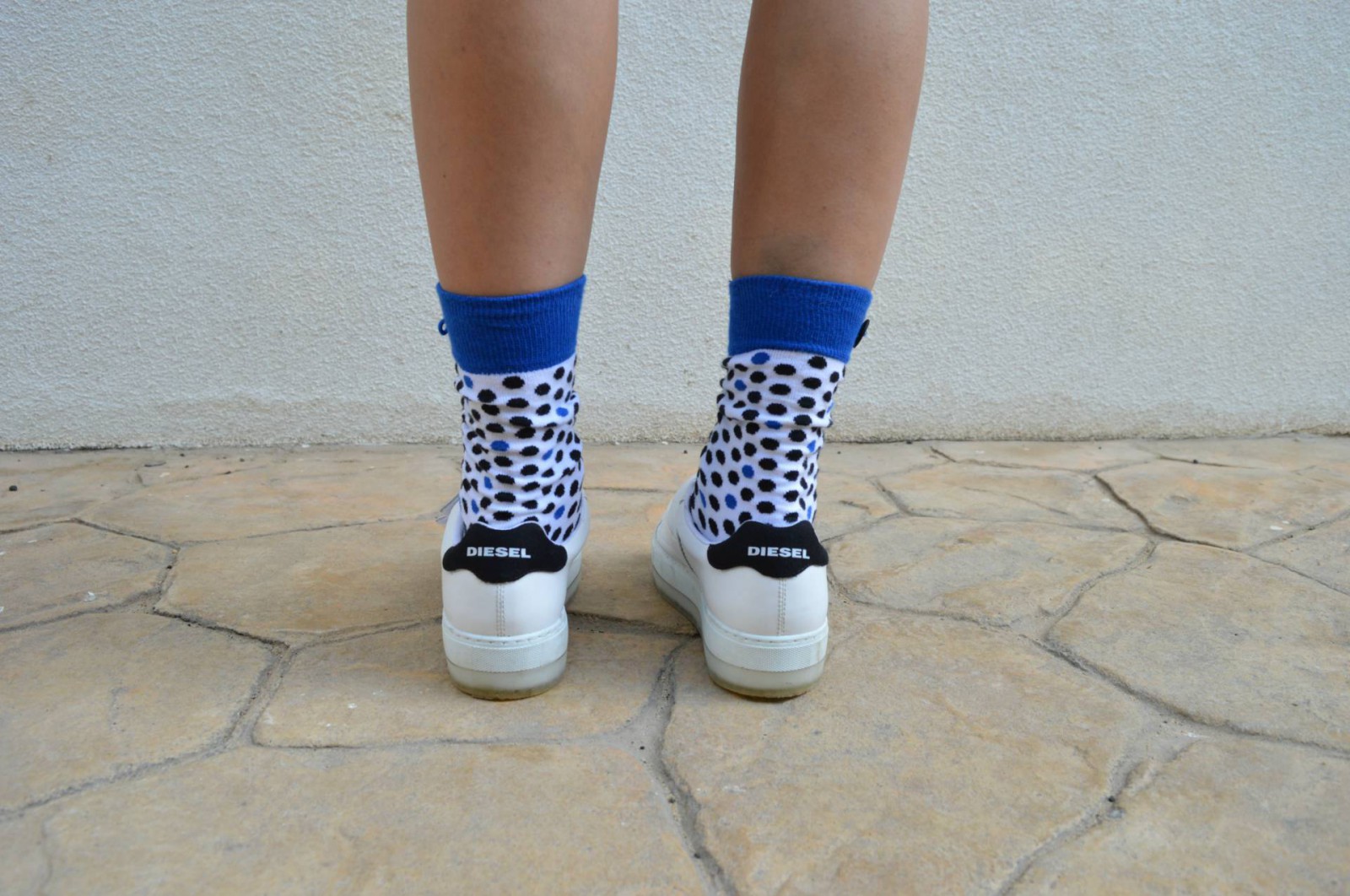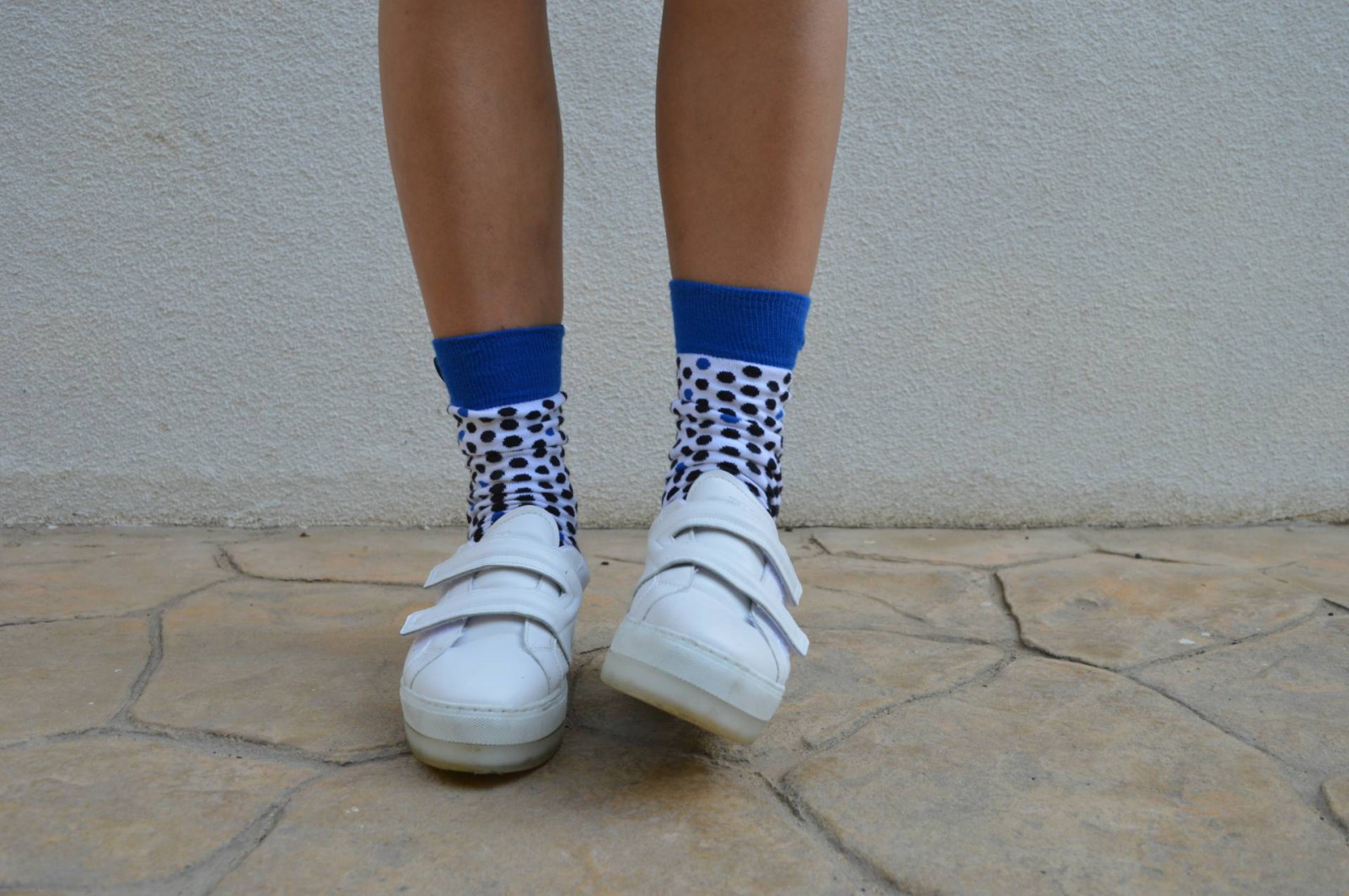 En deze sokken helemaal! Ze zijn wit met stippen in het zwart en blauw. Ook is de bovenkant blauw én zit er aan een kant een knoop aan de zijkant, en aan de andere kant een lusje. Zo kun je als je ze opbergt aan elkaar maken en zit je nooit met 1 sok! Ook zijn deze sokken van een nieuw, jaja, Amsterdamse bedrijf genaamd Qnoop, super tof! Neem dus zeker een kijkje op de site!
[ENG] Socks, you can get enough of it, because look at these ones! They are white with dots in the colors blue and black. Also the top of the socks is blue. On one sock is a button on the side and on the other sock is tab. You can easily put them tighter so you never lose one sock anymore!  Also, these socks are from a new company called Qnoop, a brand from Amsterdam, super great! So be sure to take a look at the
site
!
Xxx Isabeau
SHOP THIS LOOK