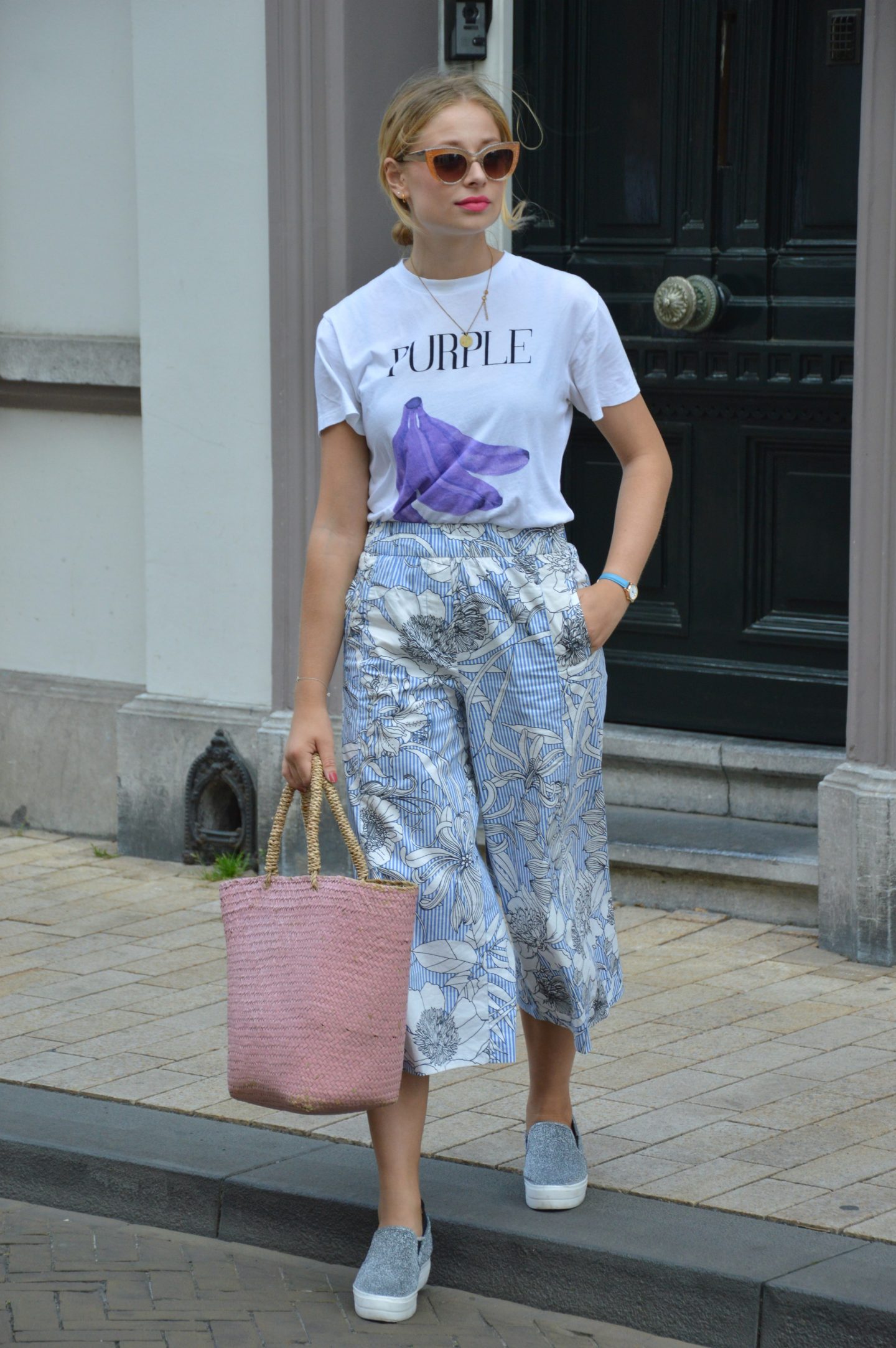 Er staat weer een outfit of the day online! Lees verder…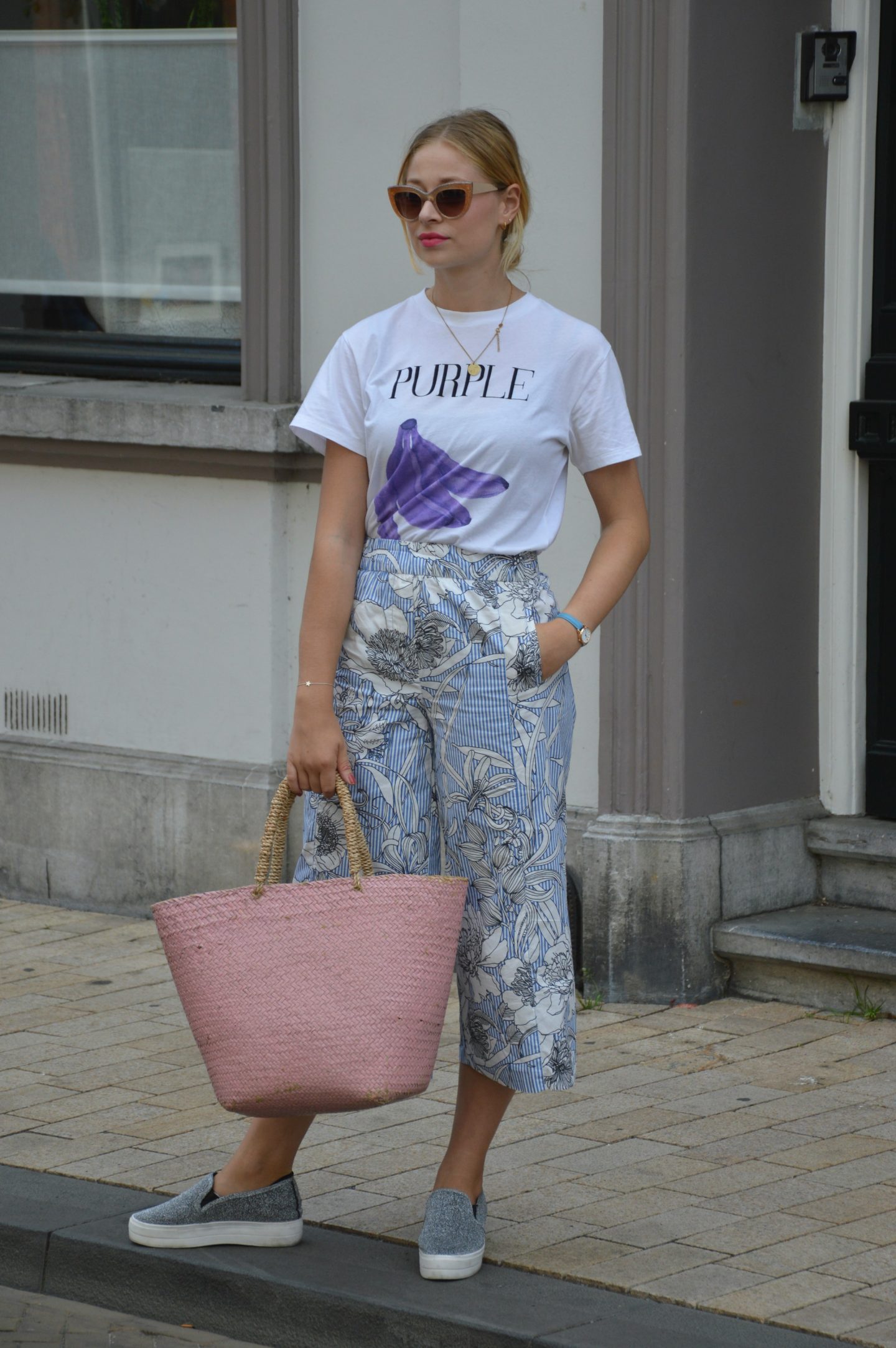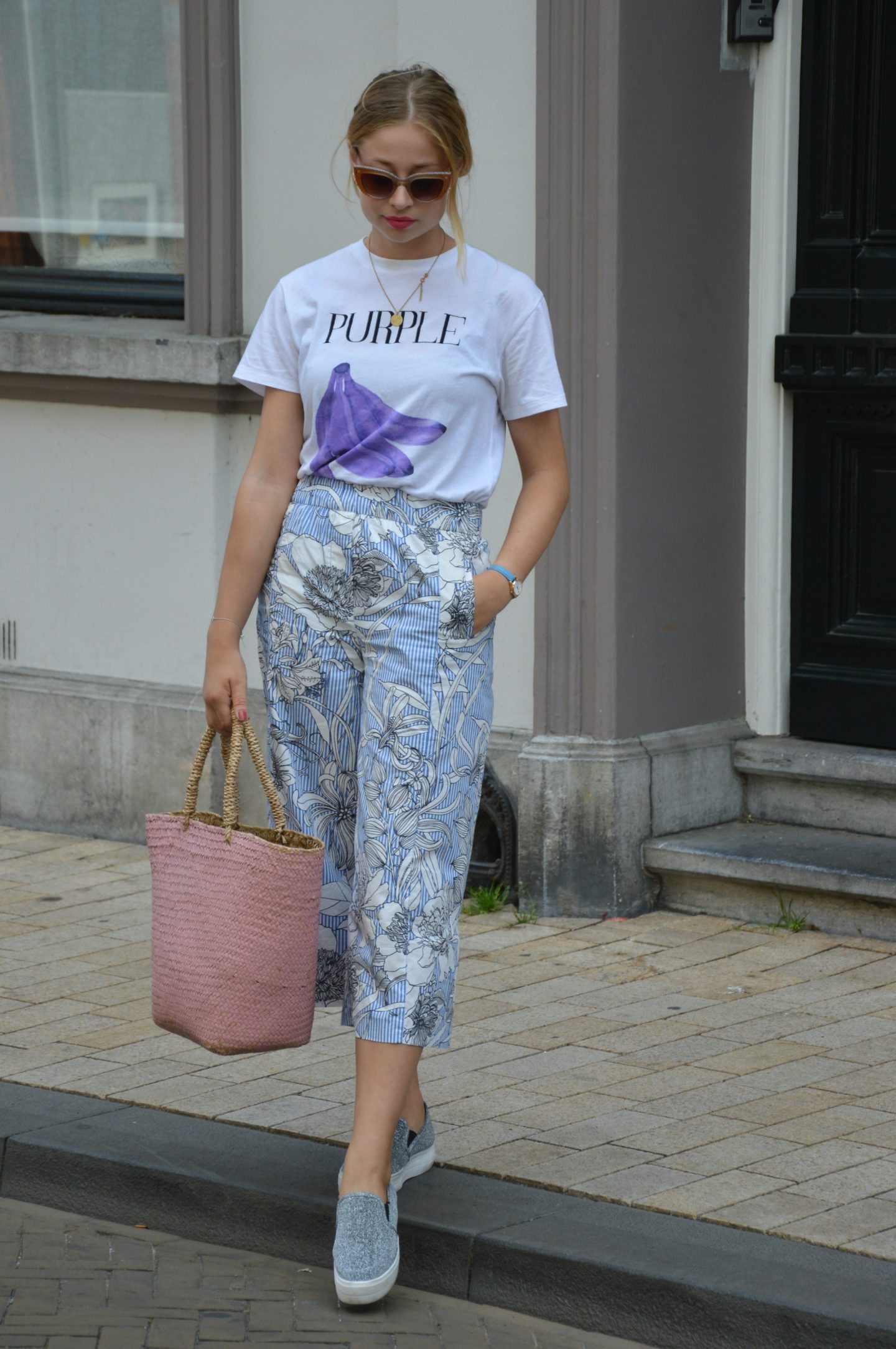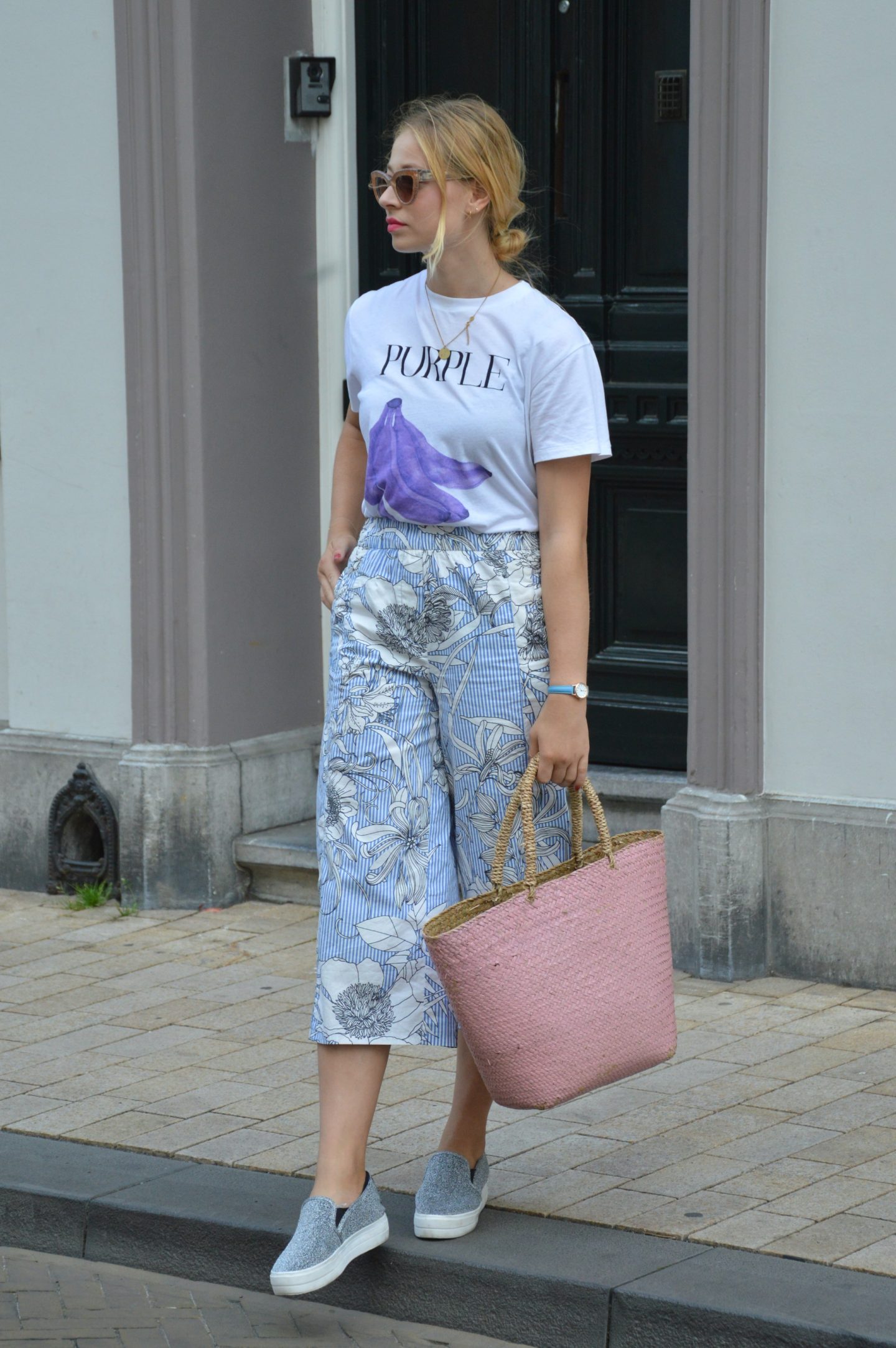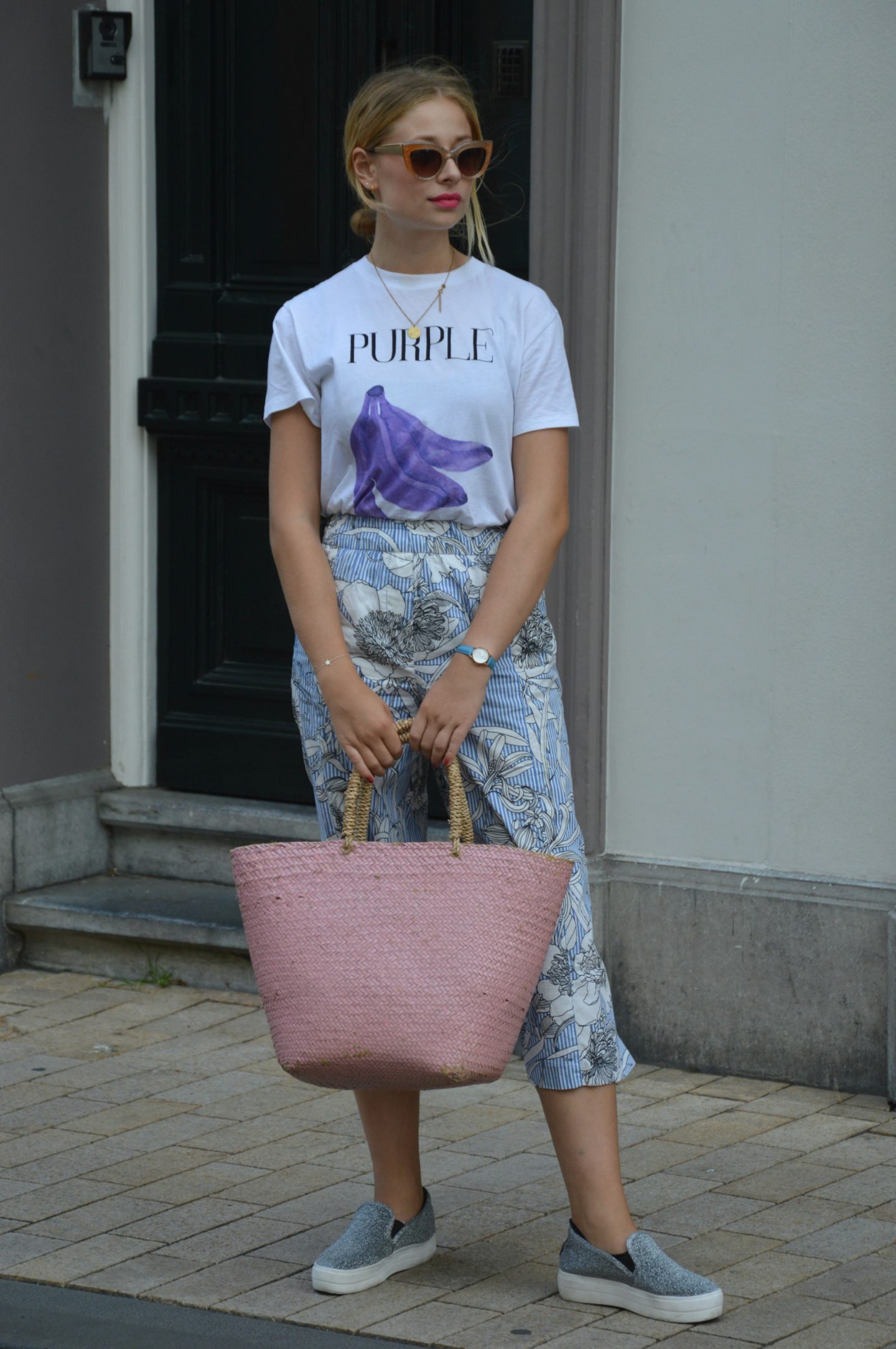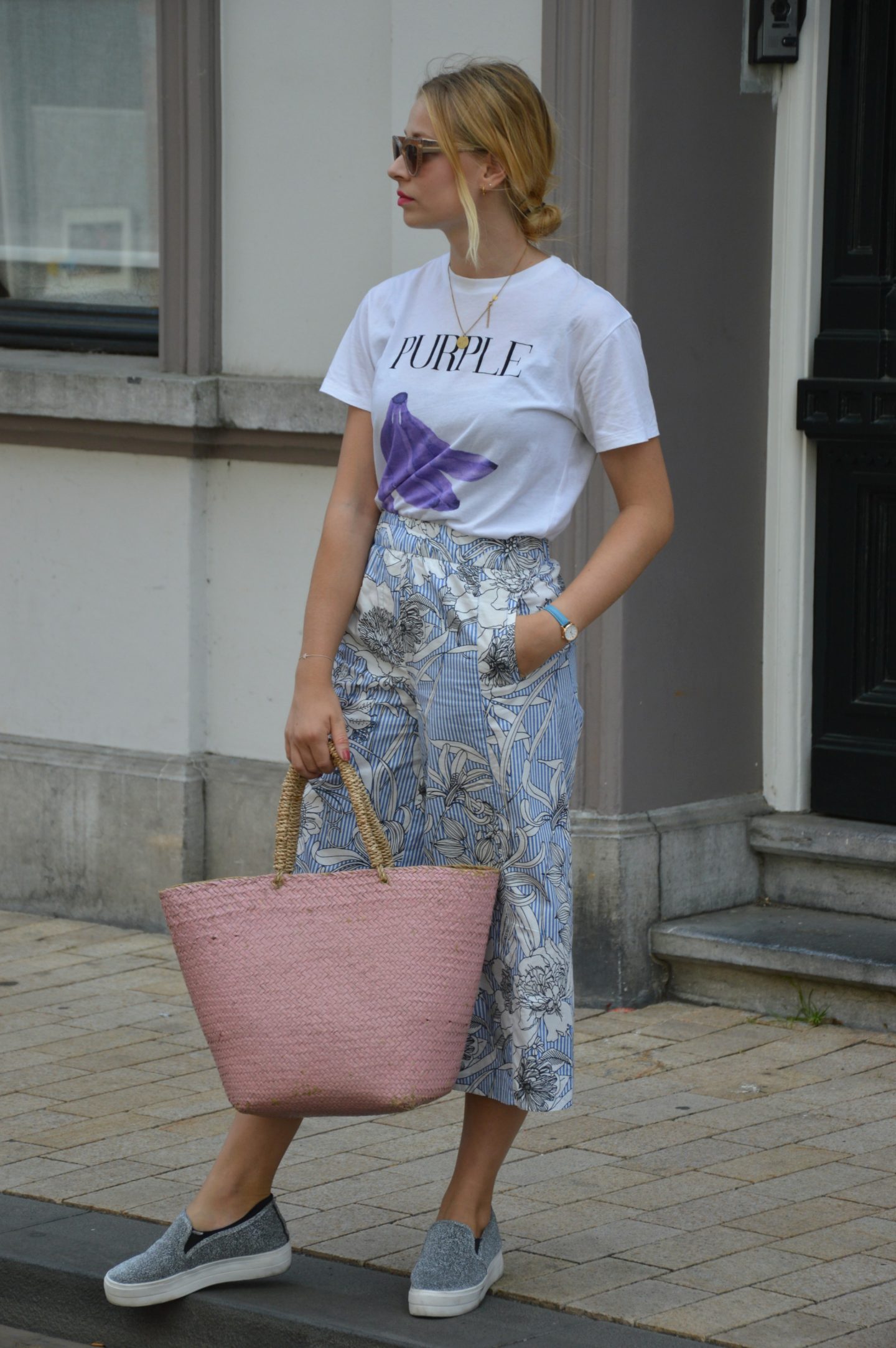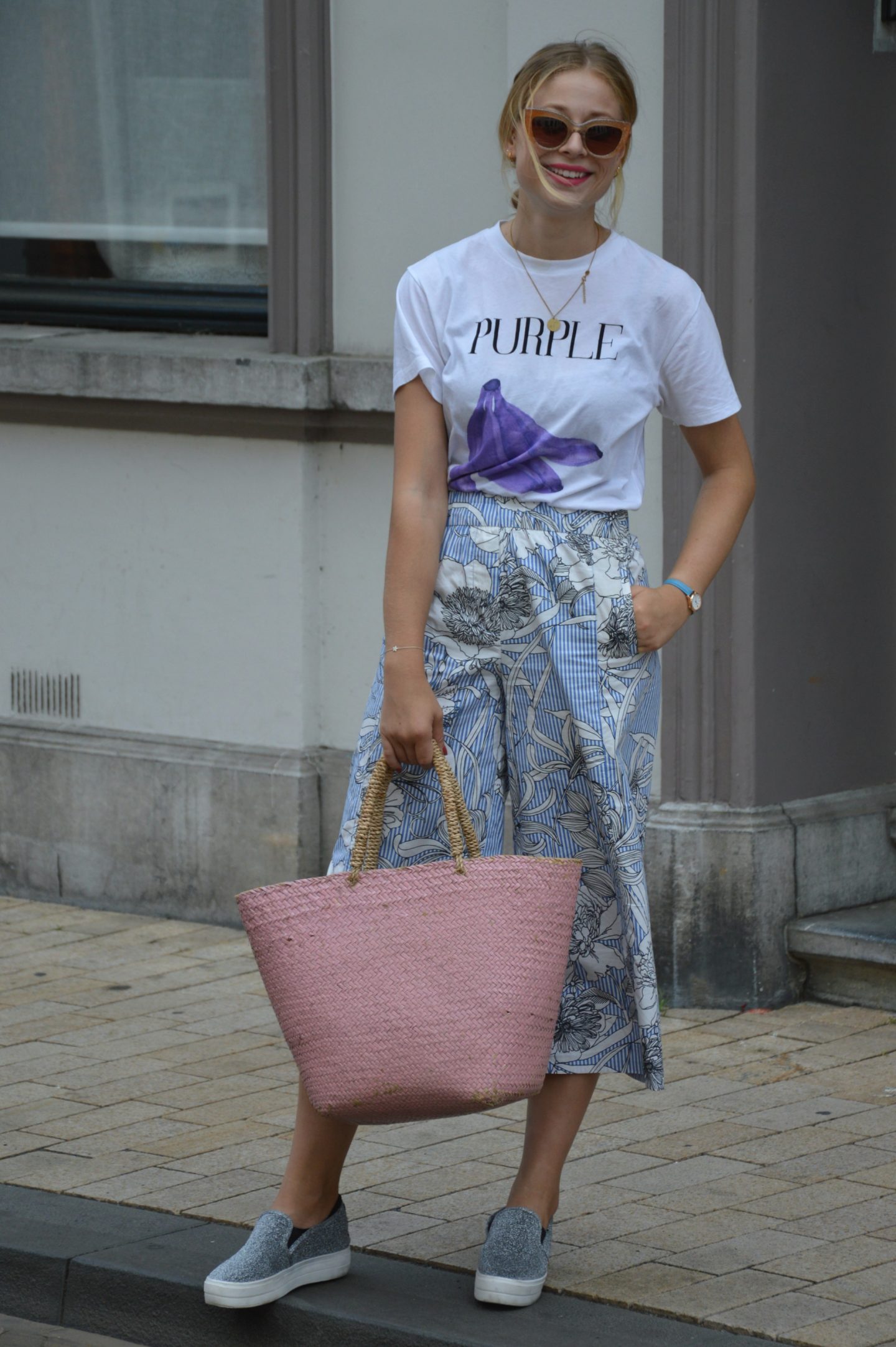 Yay, eindelijk weer een blogpost! De afgelopen twee weken ben ik hard bezig geweest met het afronden van het tweede jaar van mijn opleiding, en vanaf morgenmiddag heb ik dan eindelijk vakantie!
Ik draag een zomerse outfit, met een culotte die ik onlangs heb gekocht. De culotte is gestreept en heeft een bloemenprint, super tof en heel leuk voor in de zomer. Hierop draag ik een wit basic shirt met een print en draag ik mijn glitter espadrilles! Daarnaast heb ik een licht roze rietentas bij me, die me helemaal een zomers gevoel geeft. Verder draag ik een cat-eye zonnebril met glitters en een nieuw horloge!
Het horloge dat ik draag is uit de nieuwe zomercollectie van Cluse. Deze collectie heeft verschillende, toffe zomerse kleurtjes in verschillende modellen. Ik draag de 'La Vedette Rose Gold White/Retro Blue'. Dit is een horloge met een klein klokje en een dun bandje. Ik vind deze er erg vintage uitzien en de kleur is prachtig, i love it! Super leuk om te combineren in een zomere outfit zoals deze! Klik hier voor meer Cluse horloges! Let's shop!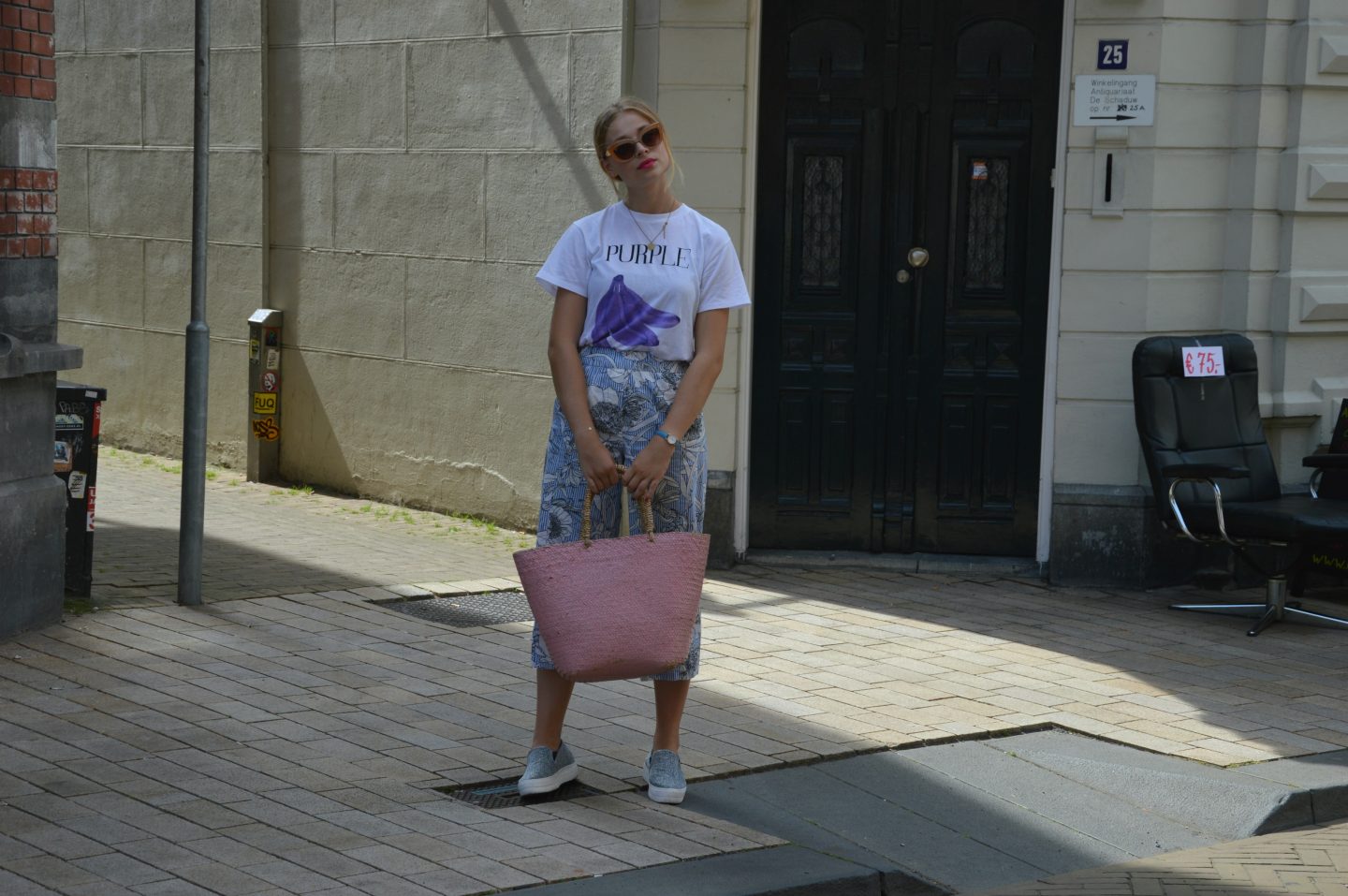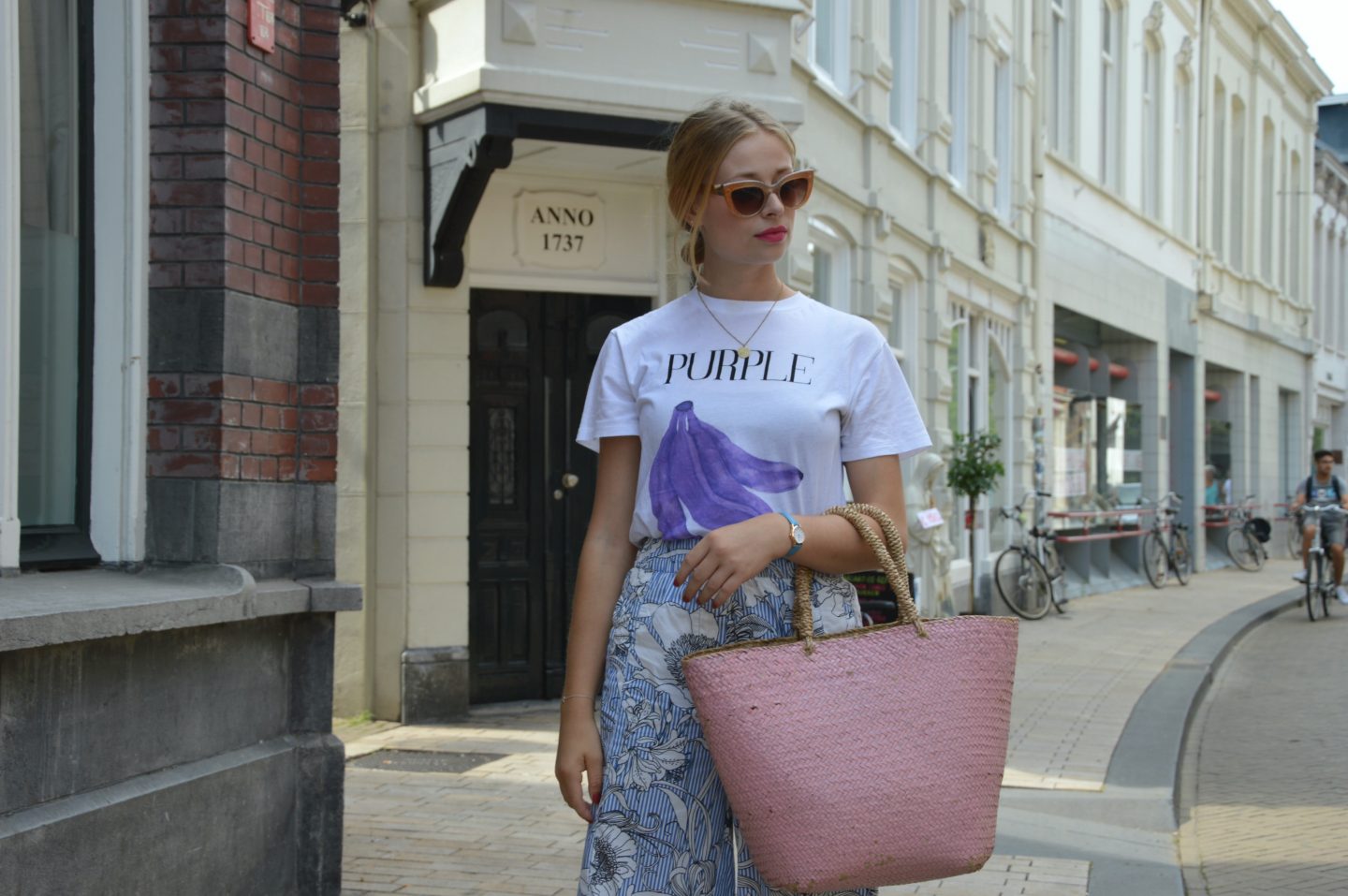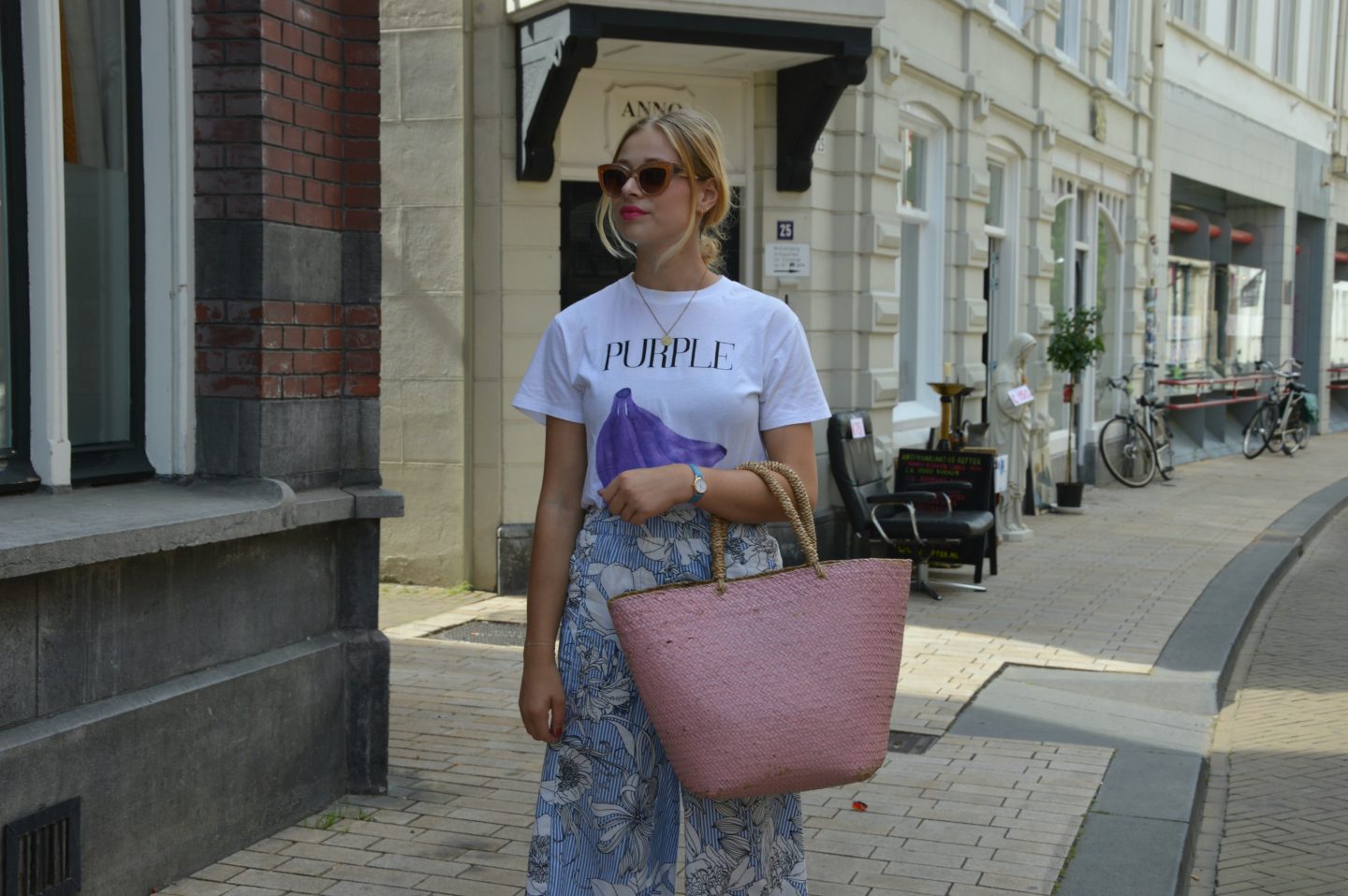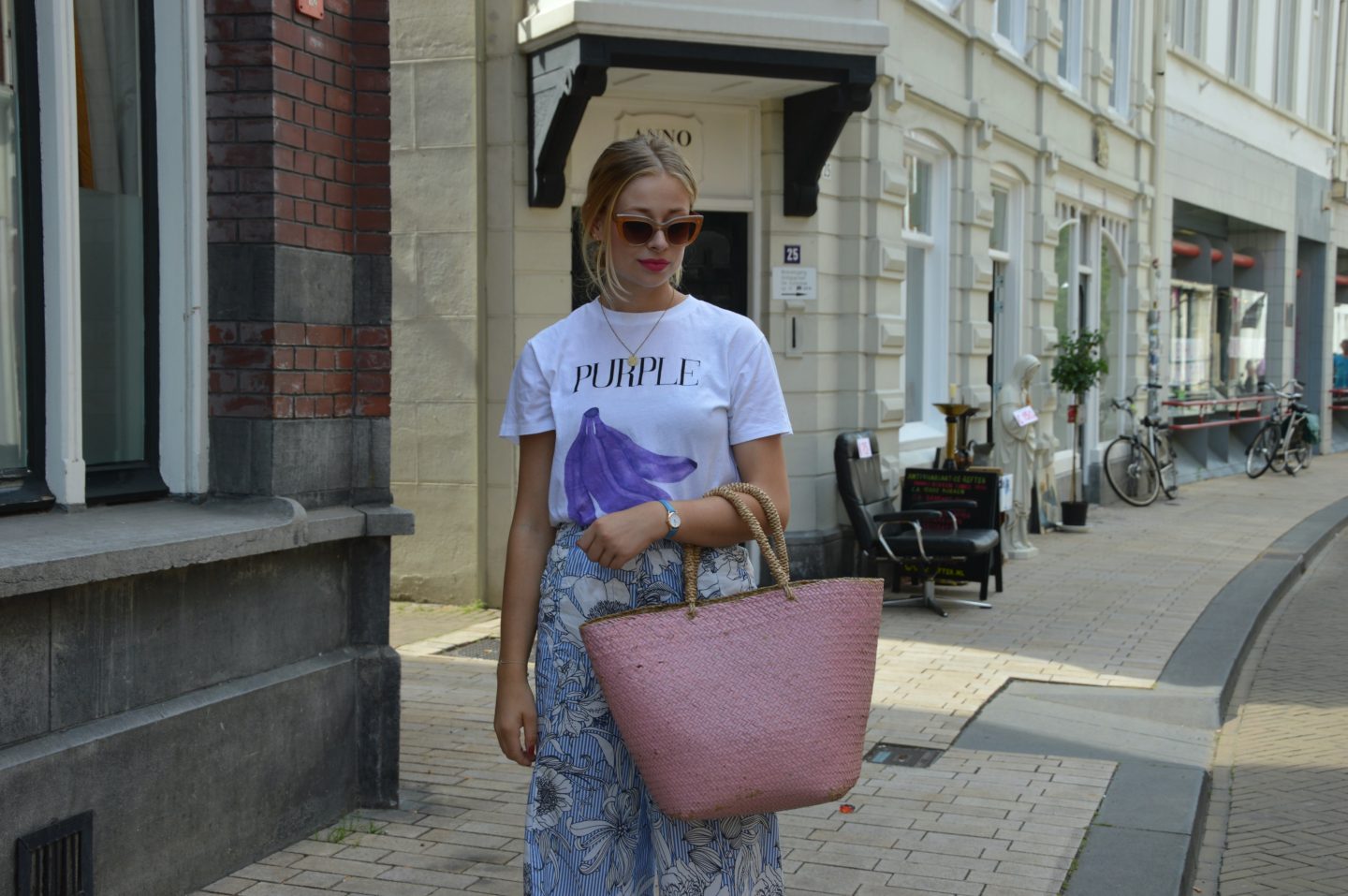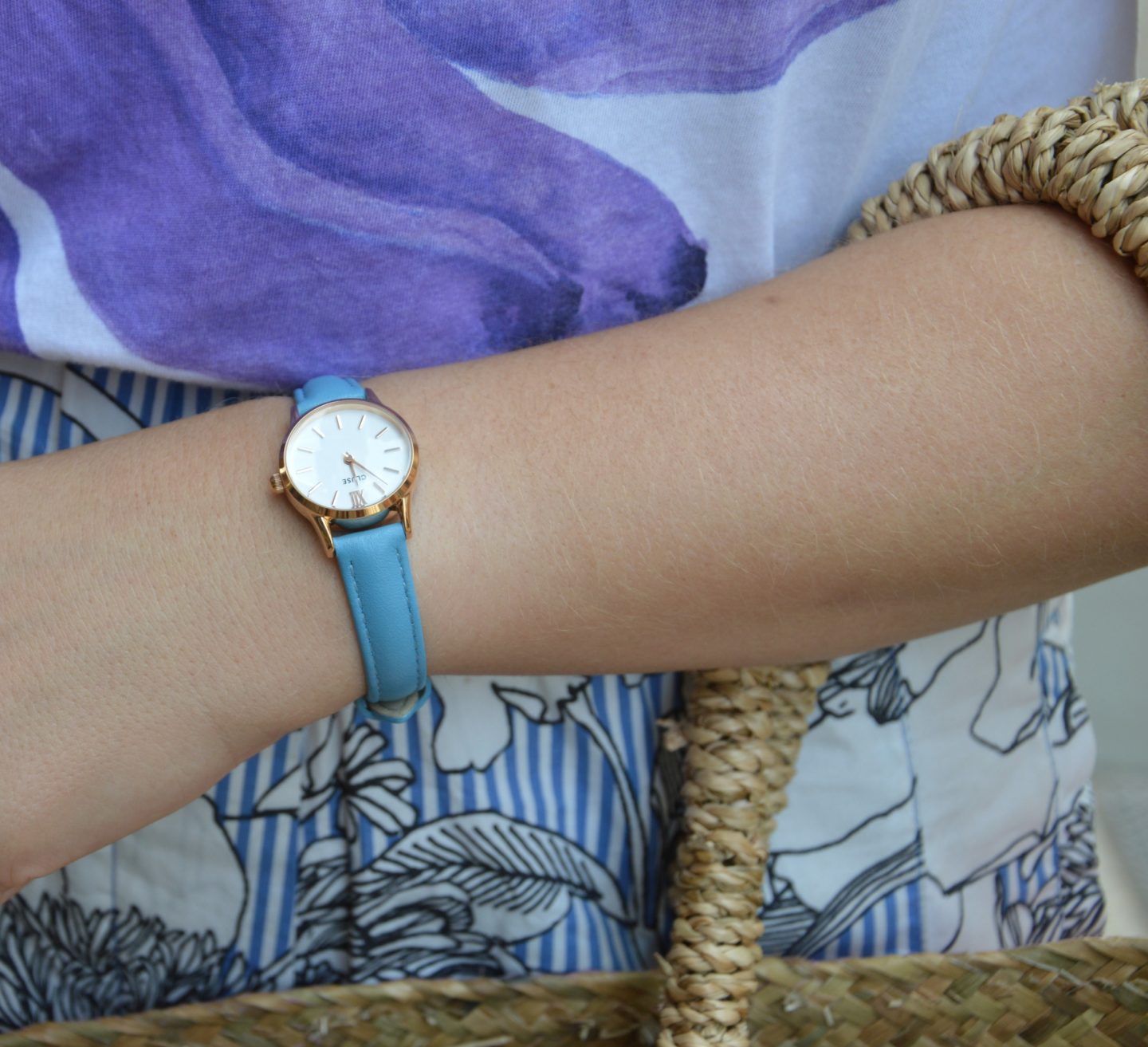 Xxx Isabeau
SHOP THIS LOOK
Shirt, GANNI | Trousers, ZARA | Sunglasses, MANGO | Watch, CLUSE | Necklace, LUZ | Shoes, Lesara | Bag, Unknown |