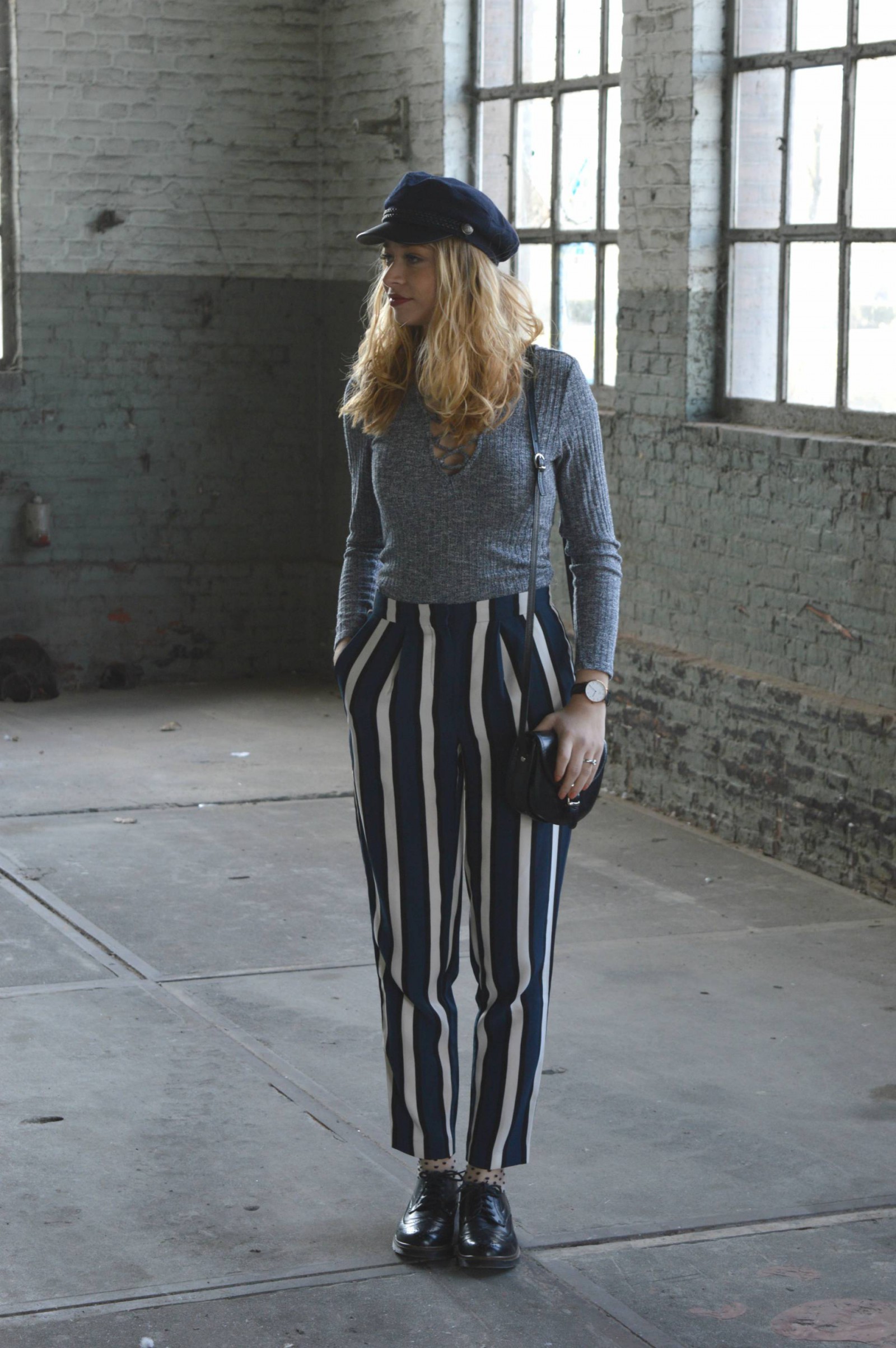 Hehee,
Het is weer tijd voor een outfit of the day! Lees verder…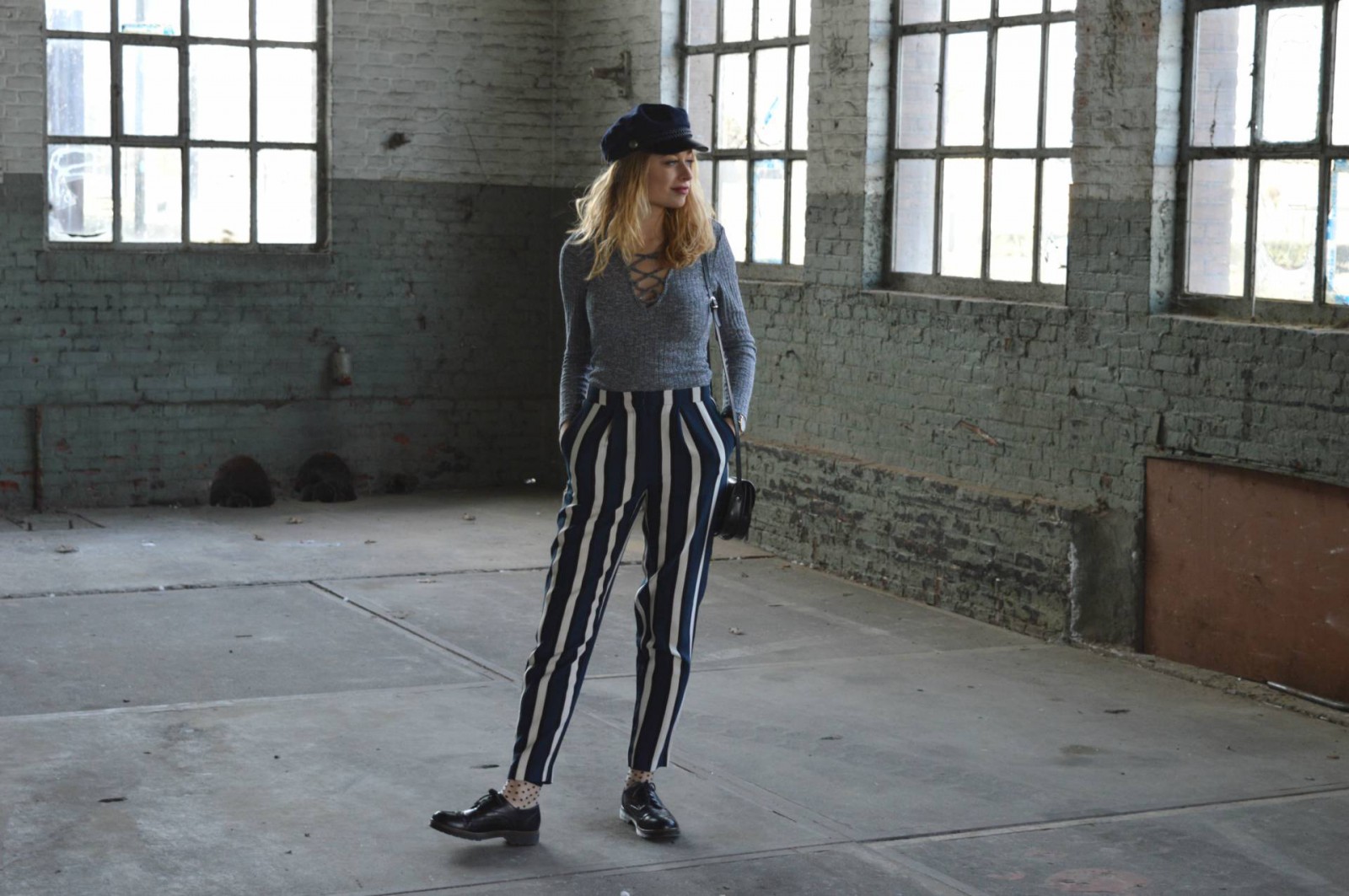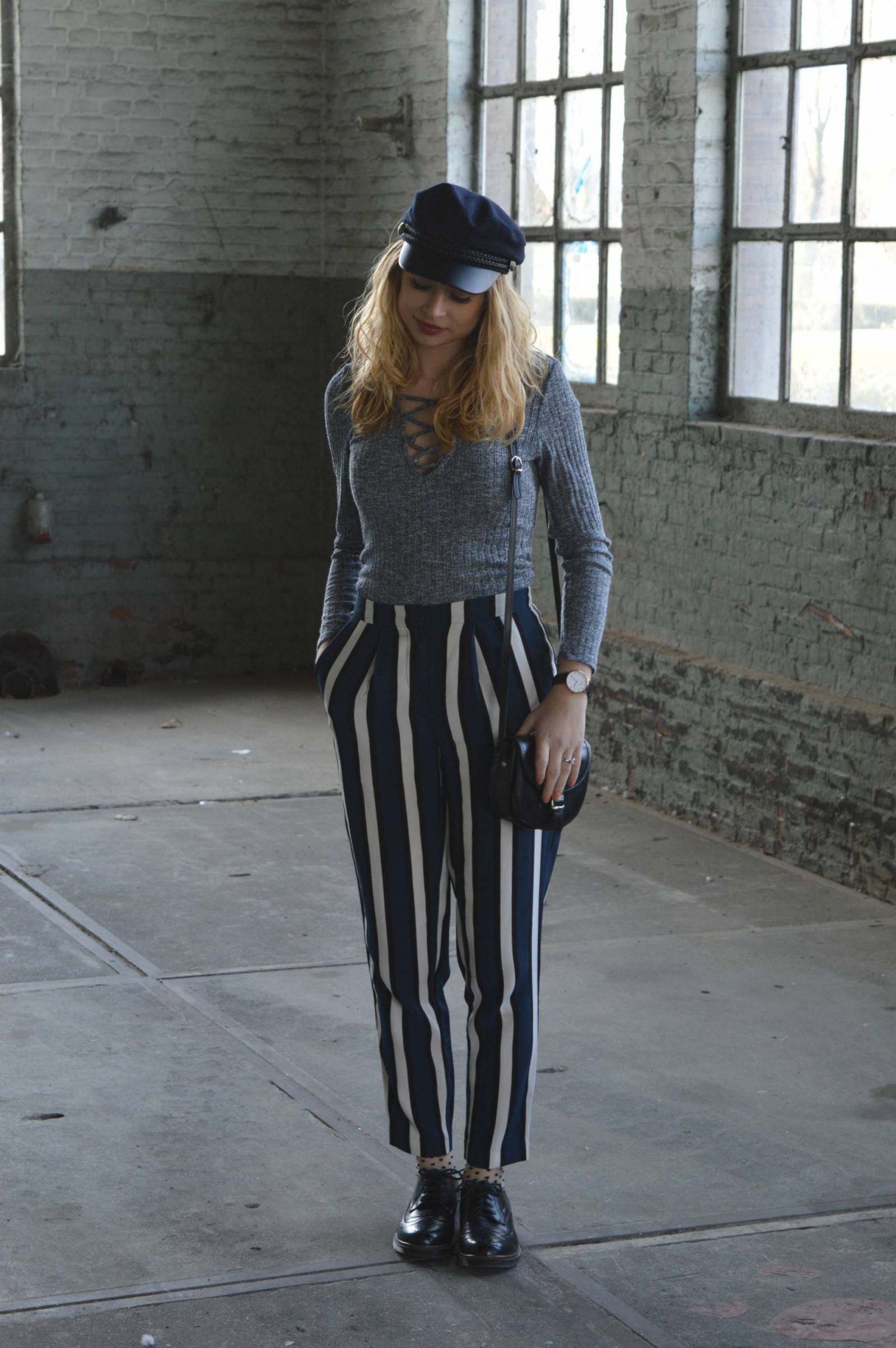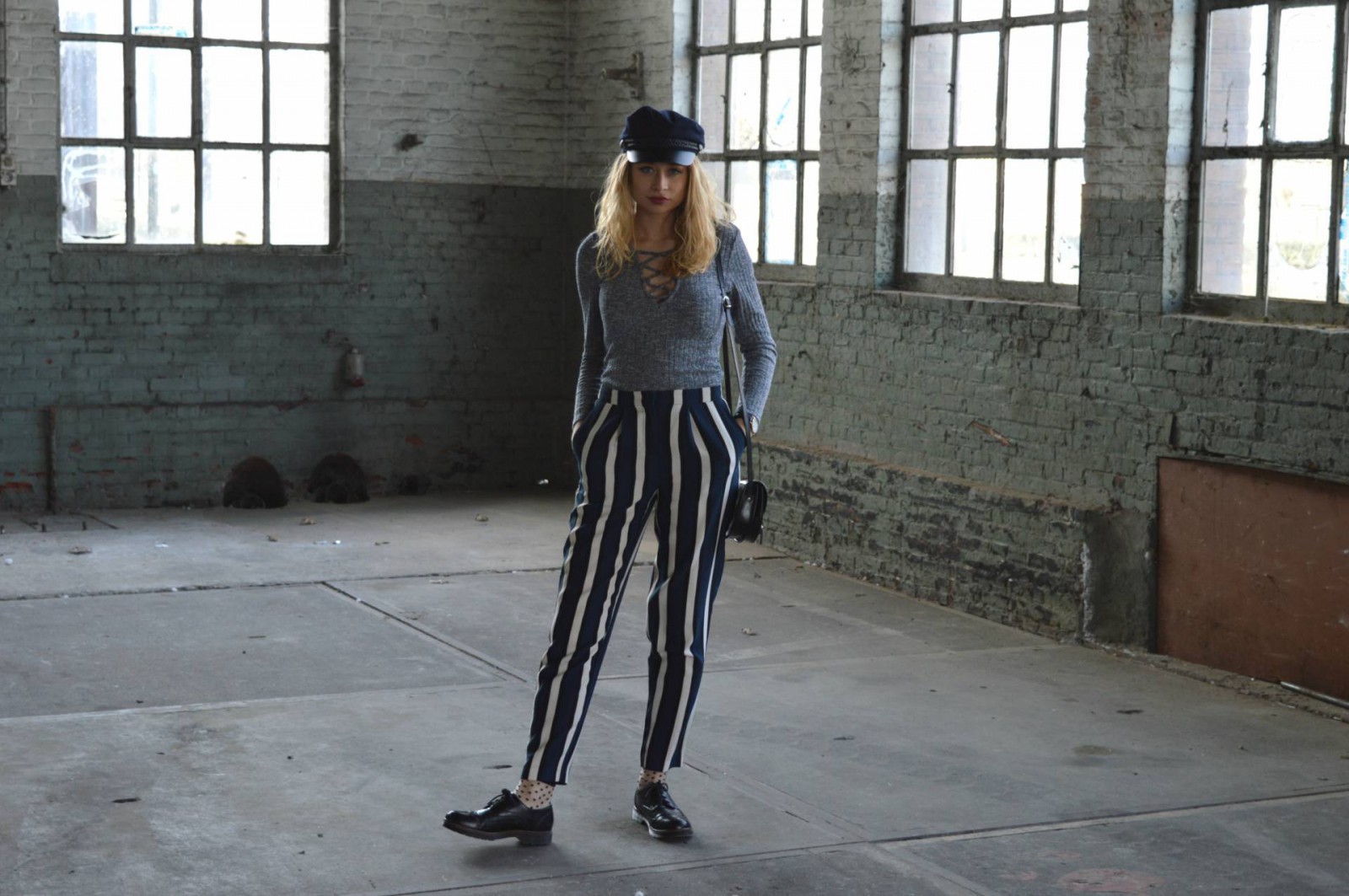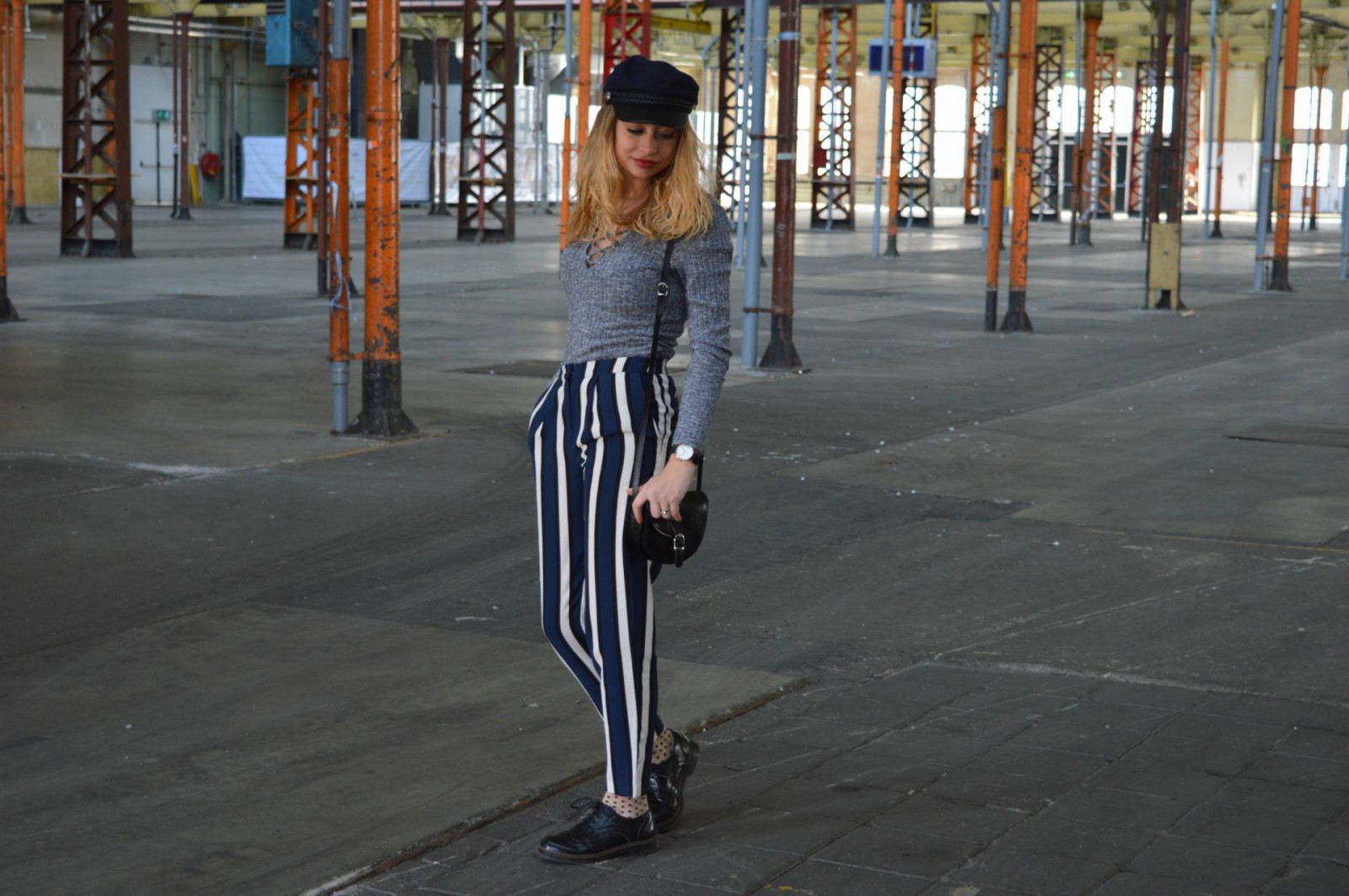 En dit is een van mijn favoriete van dit moment! De broek en de sokken had je al voorbij kunnen zien komen als je me volgt op Instagram. De broek is namelijk een pantalon met een print, namelijk strepen (of course, haha!) in de kleuren, zwart, wit en donker blauw. Ik ben super blij met deze broek! Deze kun je nu dragen, maar ook als de zon wat meer gaat schijnen is deze perfect met bijvoorbeeld een croptop. De sokken zijn see through met zwarte polka dots. Deze kocht ik in Rome, bij hetzelfde winkeltjes als de glitter sokken (outfit hier).
Verder kreeg ik een nieuw shirtje opgestuurd, die ik erg tof vind! Je hebt zulke shirtjes vast al vaker voorbij zien komen bij andere bloggers of op Instagram and I love it! Ik koos voor de donker blauwe variant, die een beetje neigt naar grijs. Het is een wat strakker shirtje met een lace-up.
Ook heb ik een nieuw tasje om, die ik ook in Rome kocht. Dit kleine zwarte buideltasje is van echt leer en heeft twee vakken binnen in, én een ritsvakje! Super handig dus! Verder draag ik mijn sailor cap en zwarte veterschoenen.
Last but not least heb ik een hele leuke oorbel in, maar daar over vertel ik je meer over in mijn volgende blogpost, so stay tuned!
Xxx Isabeau
SHOP THIS LOOK
Pants, Zalando | Socks, Oysho | Shirt, She In | Bag, Unkown | Sailor cap, H&M | Shoes, Primark
In samenwerking met She In