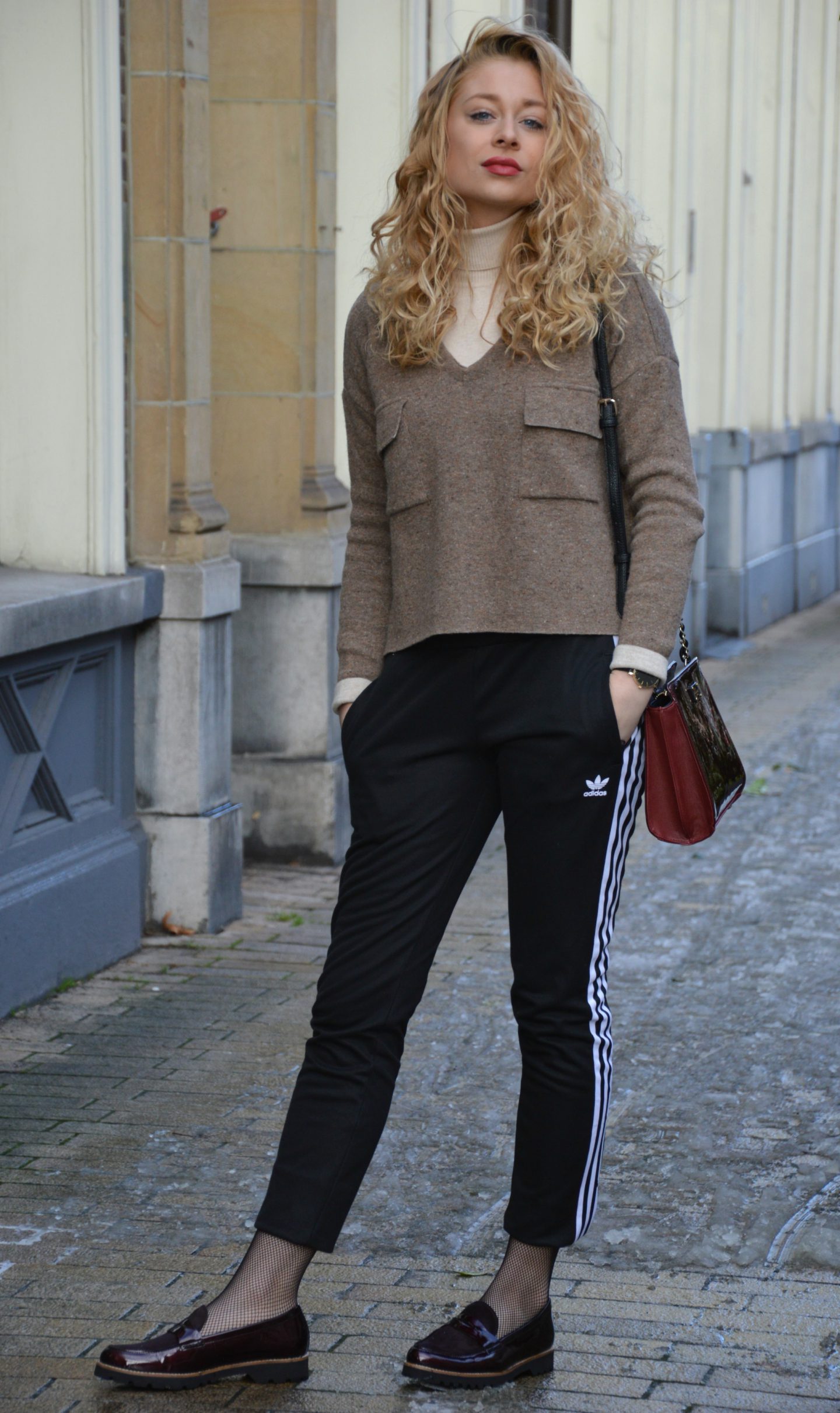 Hee,
Mix & Match is the key to a fun outfit! Lees verder…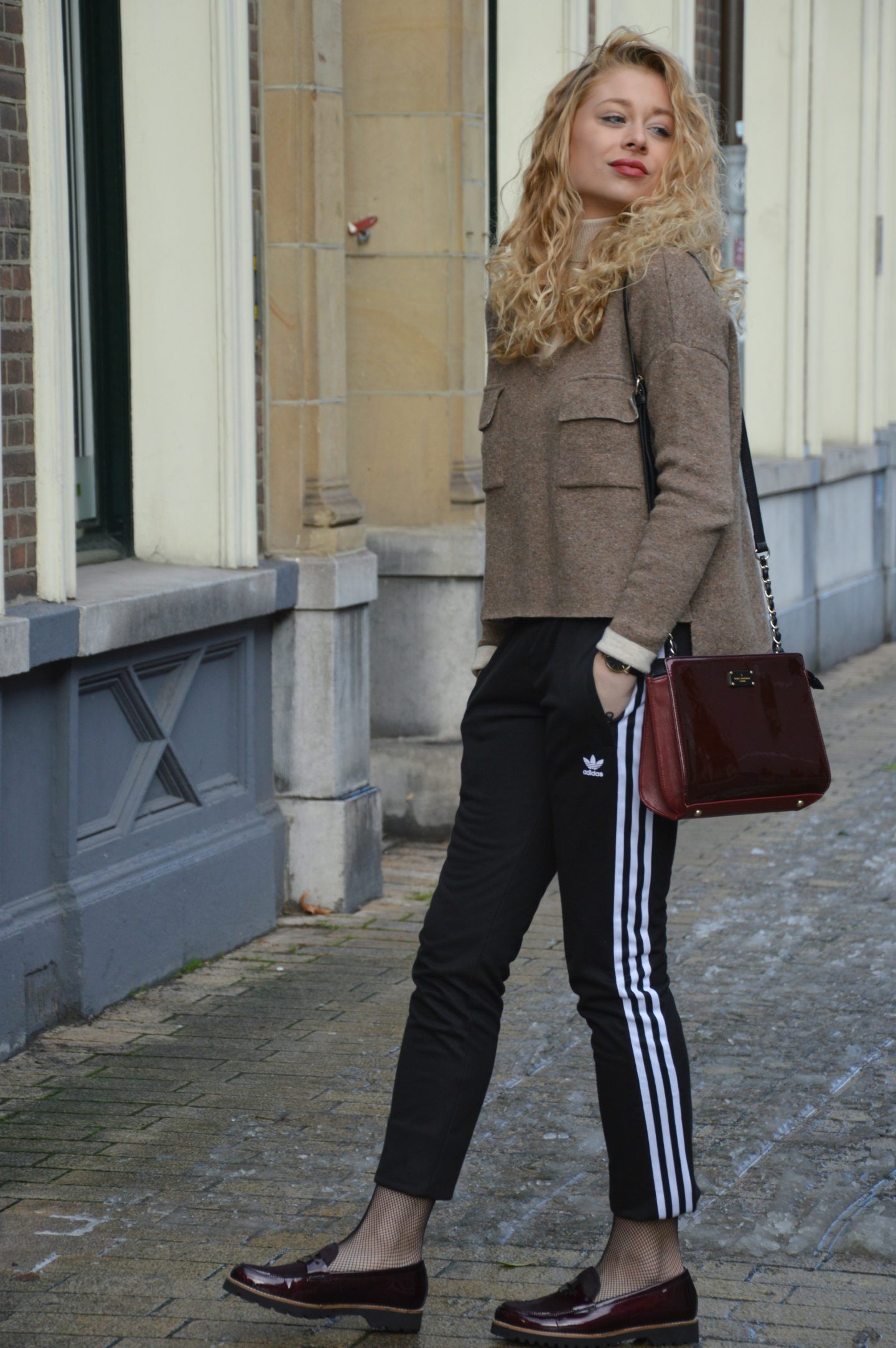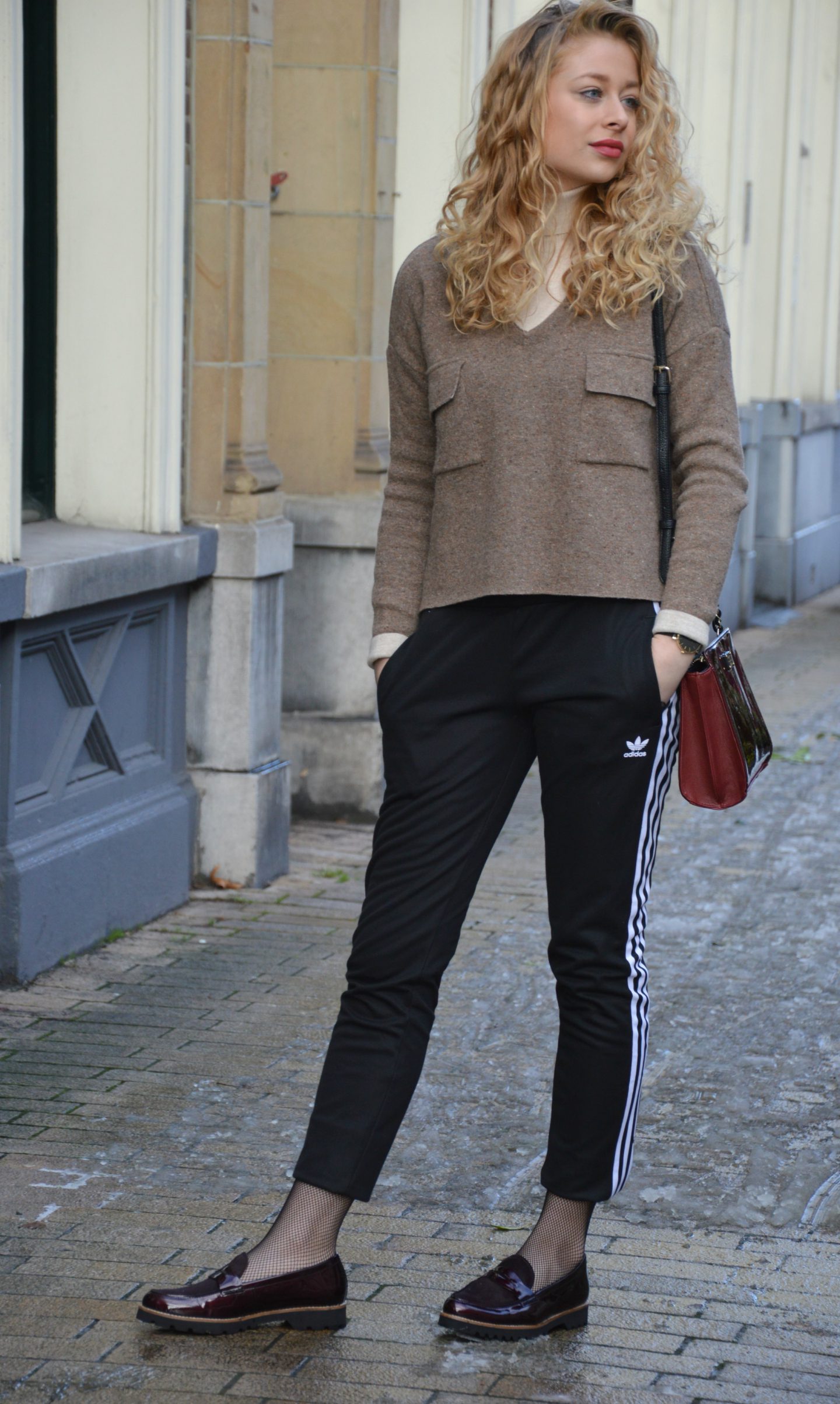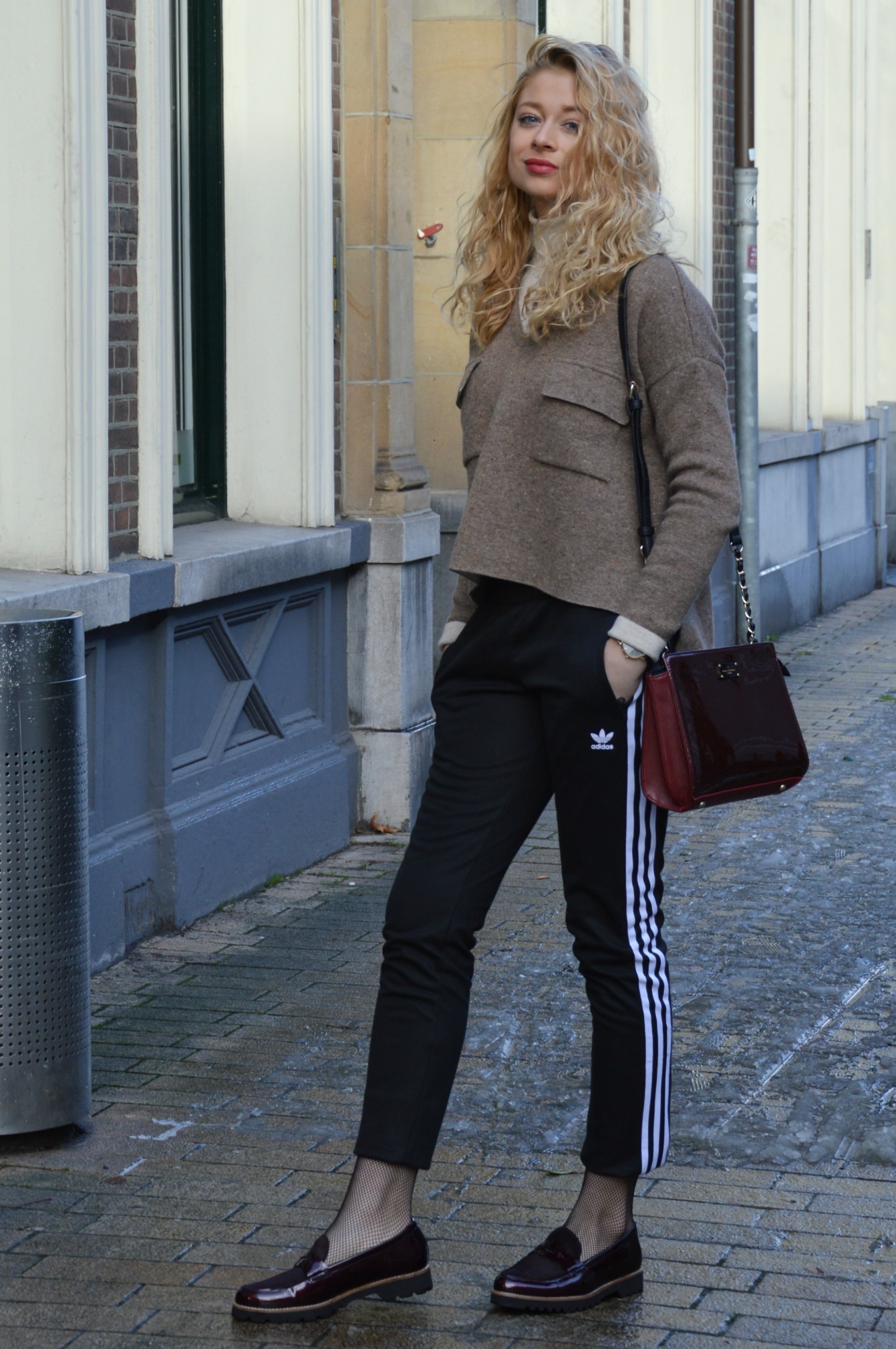 Toen ik deze trui online zag, moest ik hem gewoon hebben! Hij is anders dan andere truien die ik heb, en ook heb ik geen bruine items in mijn kans hangen. Ik wilde deze trui graag combineren met een coltrui eronder. Ik wilde graag een coltrui die van goede kwaliteit was en een mooi model had, zodat ik hem nog jaren kan combineren. De coltrui komt van Mooi! Company, waar ze mooie basic items hebben van een goede kwaliteit. De coltrui met de trui eroverheen is echt een van mijn nieuwe favorieten. Zeker met dit koude weer is het helemaal top!
Ik combineer de truien met een sportbroek. Een sportbroek? Ja, waarom niet! Deze zwarte broek is van Adidas, met aan de zijkant de klassieke witte drie strepen.
Deze combineer ik met een visnet panty en mijn nieuwe loafers! Ik vind dit zelf erg tof staan en het zit daarnaast ook super fijn! De loafers vind ik erg tof. Dit omdat ze een chique uitstraling hebben door de puntige neus en het rode lak, maar doordat deze loafers een stoerde zool hebben en een soort van 'vachtje' aan de bovenkant. Ook zit er een goed voetbed in, waardoor ze ook nog eens lekker zitten! Andere damesschoenen van Nelson vind je hier!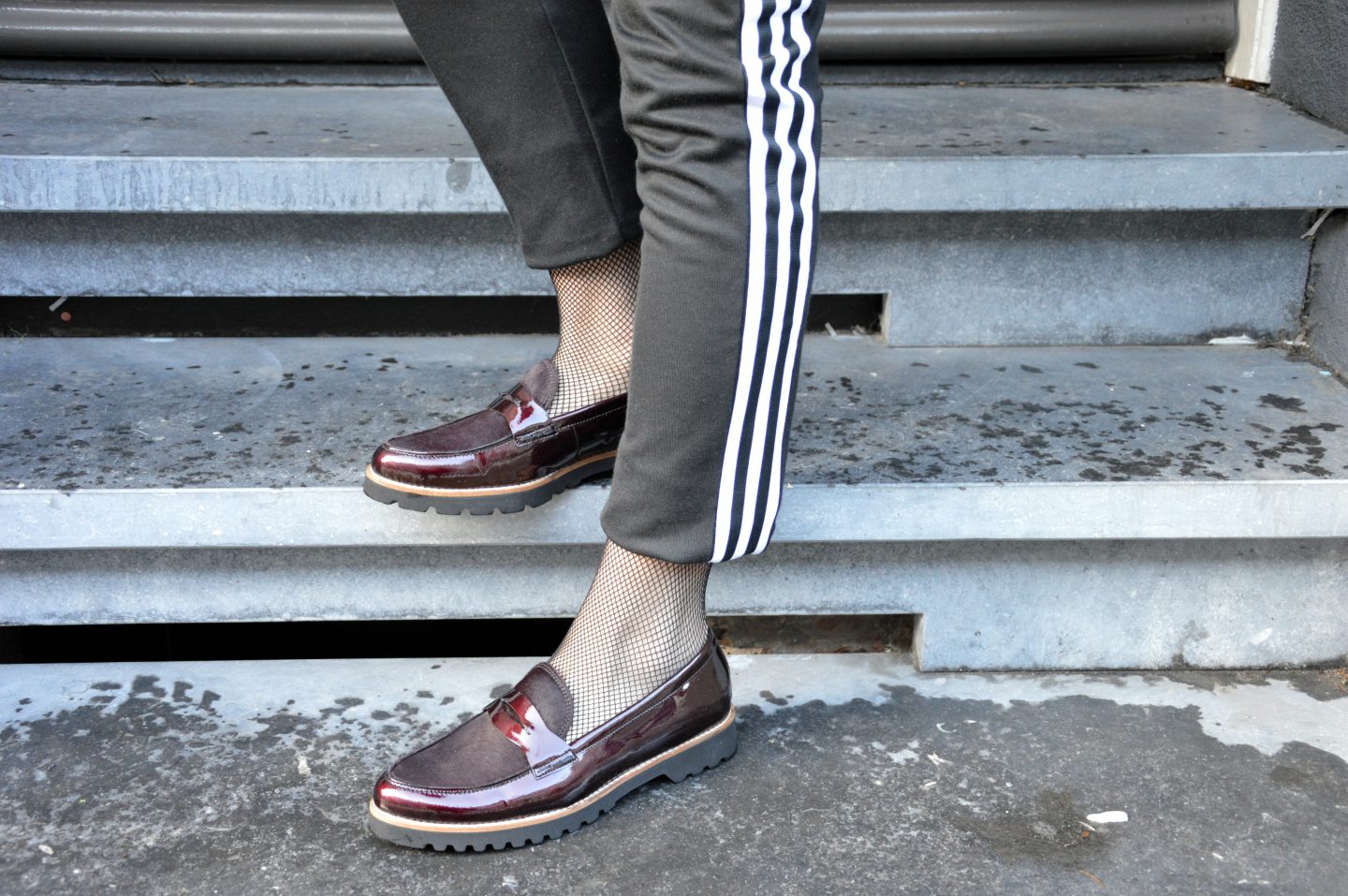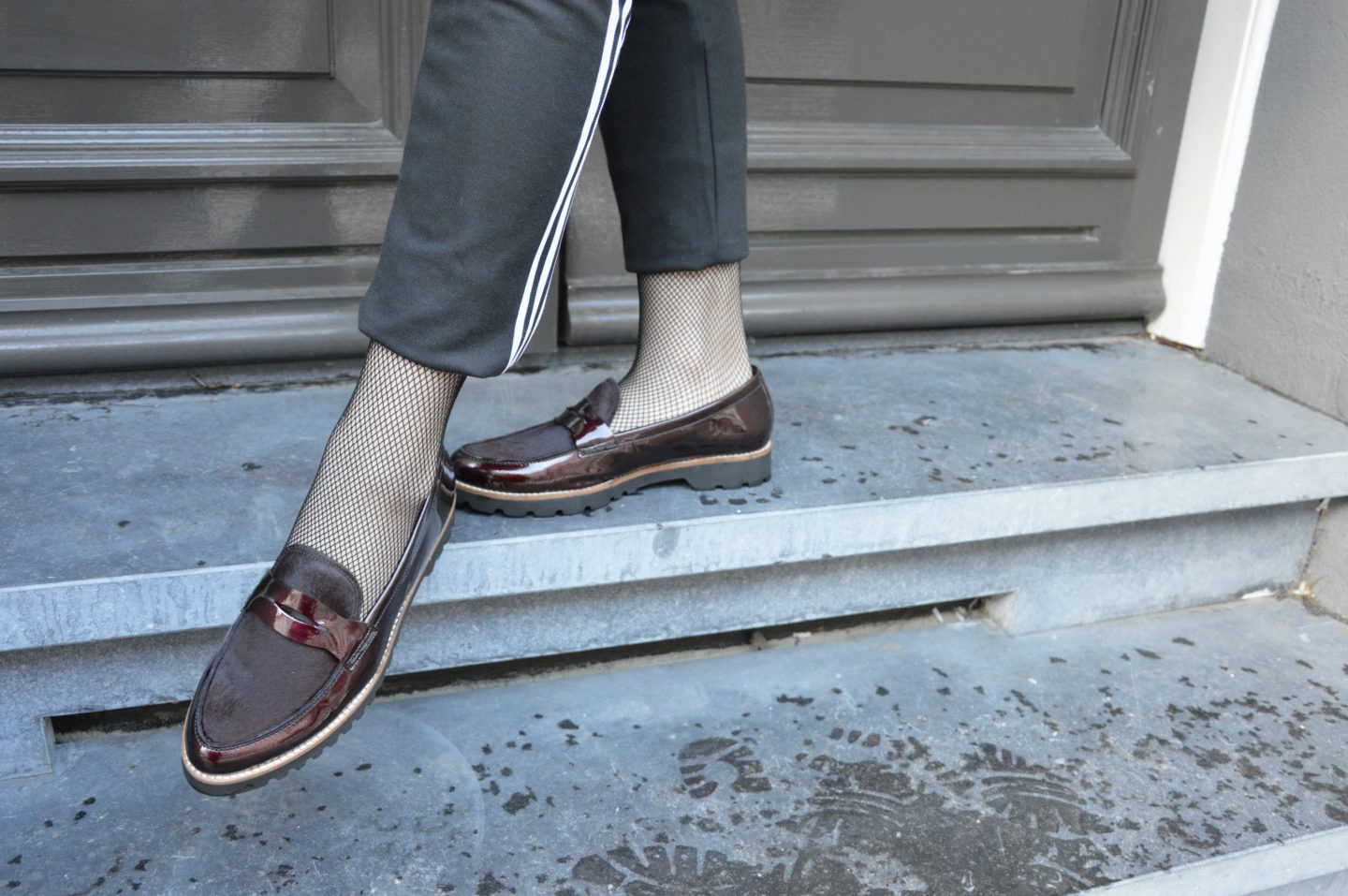 — mijn gastblog over deze outfit voor de website van Nelson vind je hier —
Xxx Isabeau
SHOP THIS LOOK
Stone pull, Mooi! Company | Brown Sweater, Mango | Joggingbroek, Adidas | Fishnet panty, ASOS | Loafers, Gabor via Nelson Schoenen | Bag, Paul's Boutique