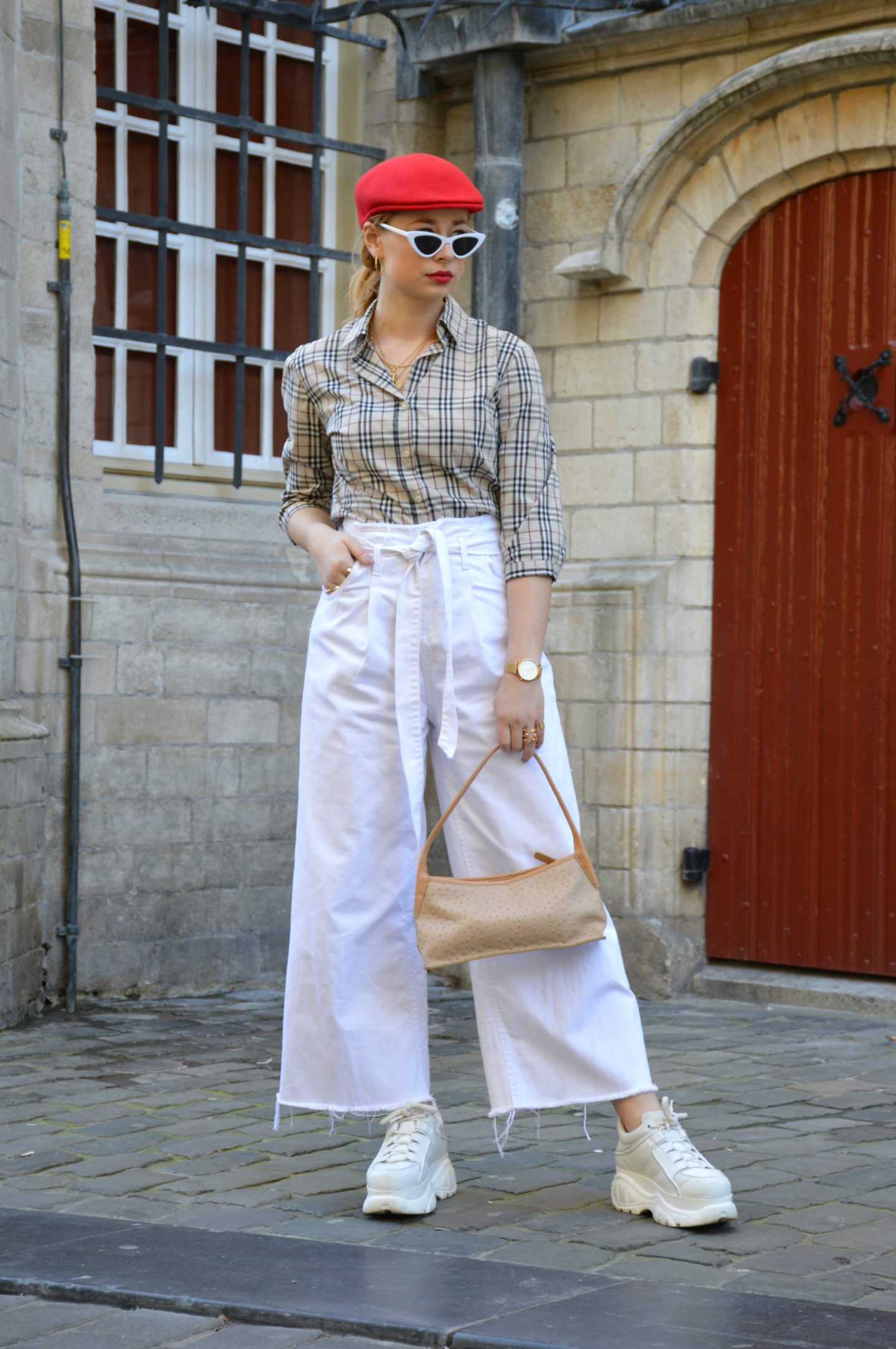 Paris vibes it isss! Lees verder…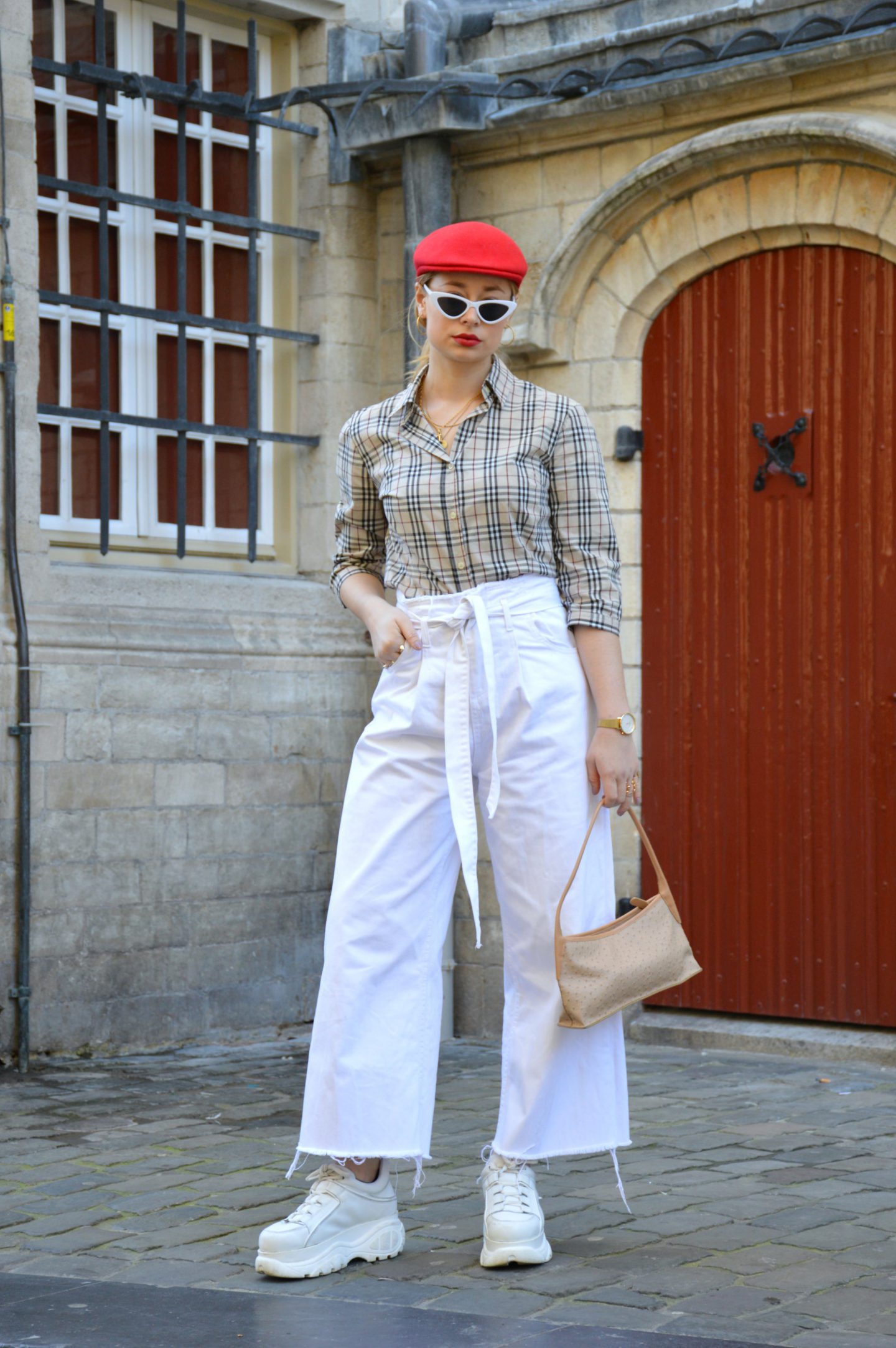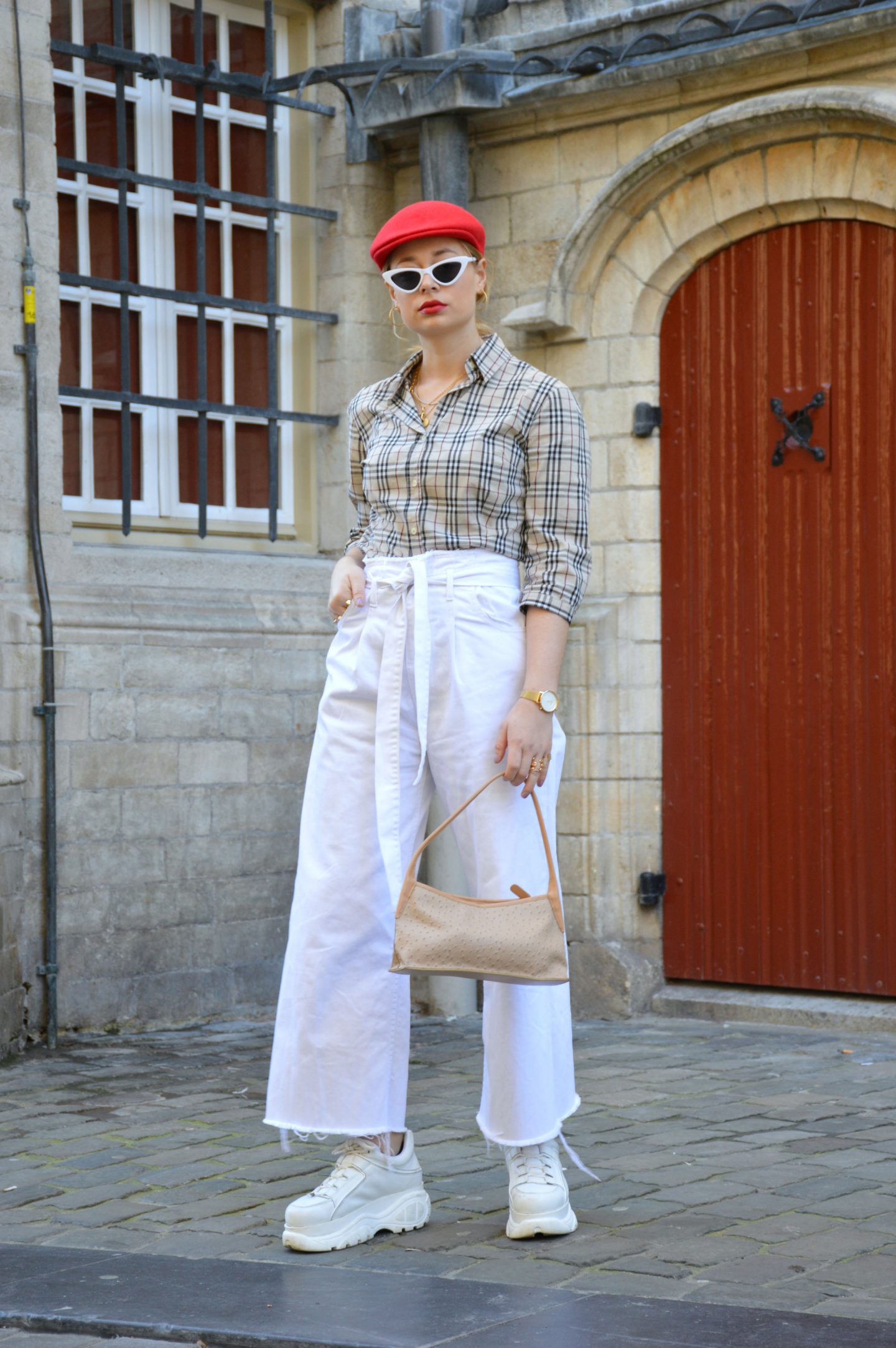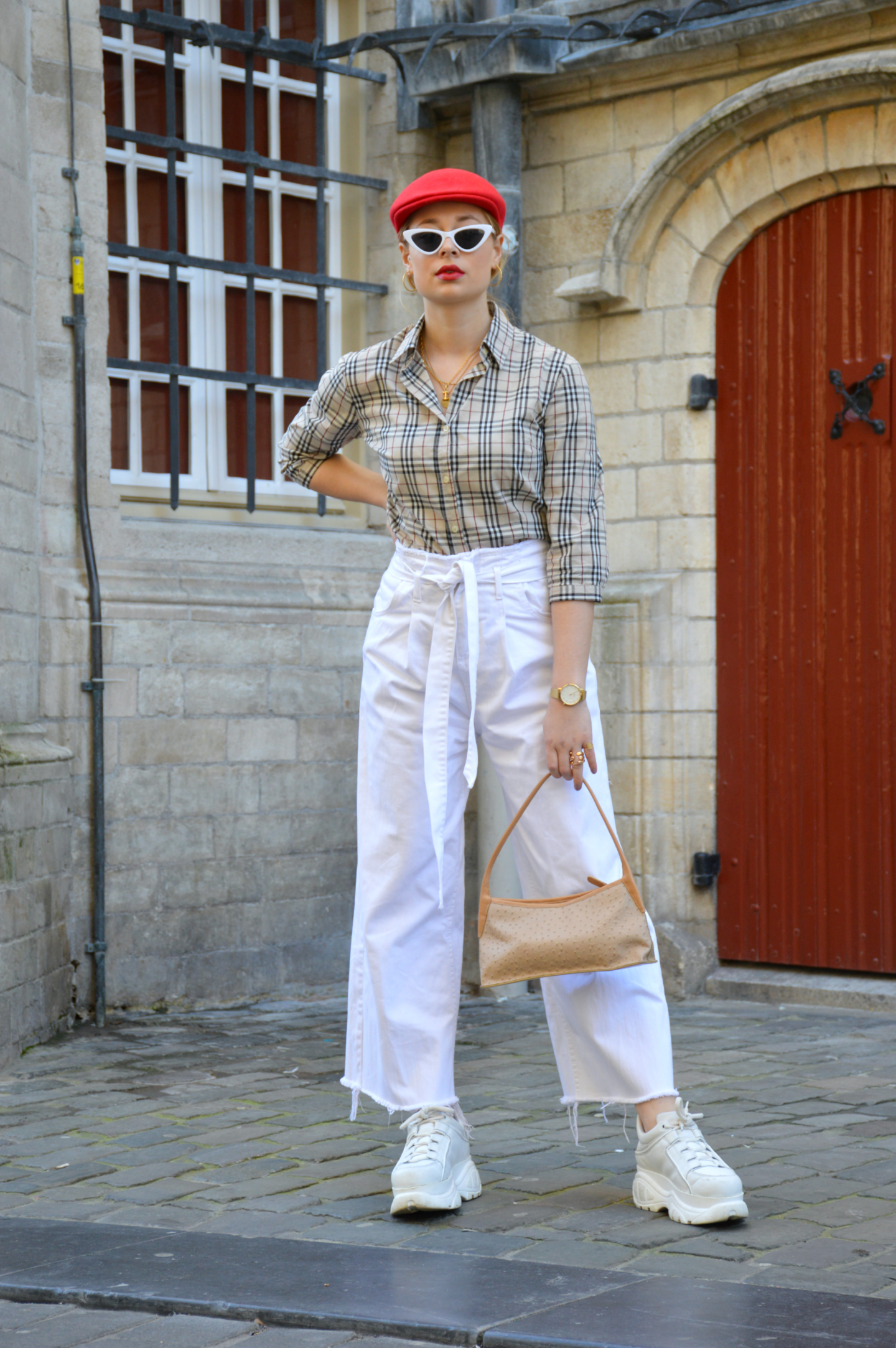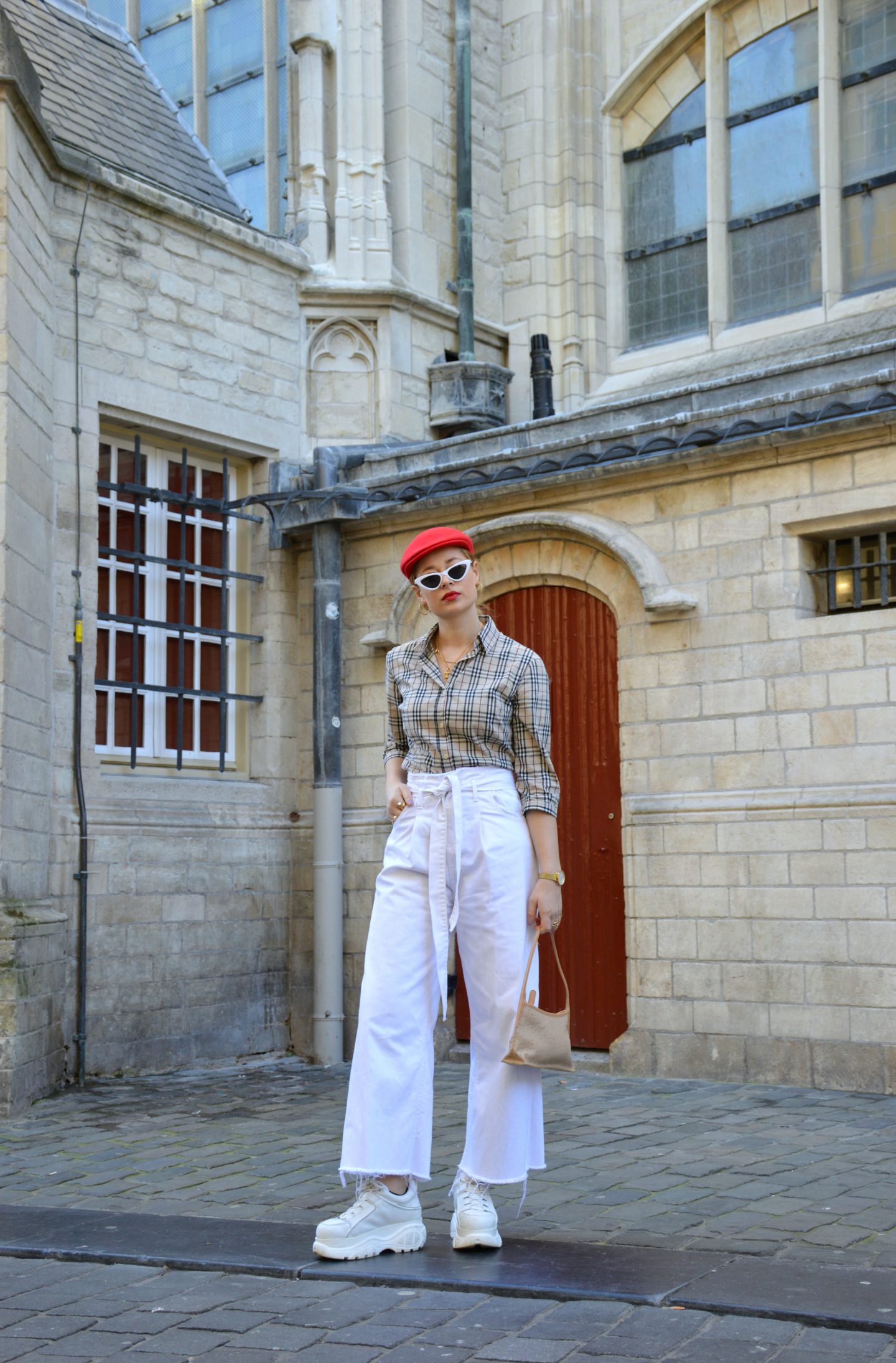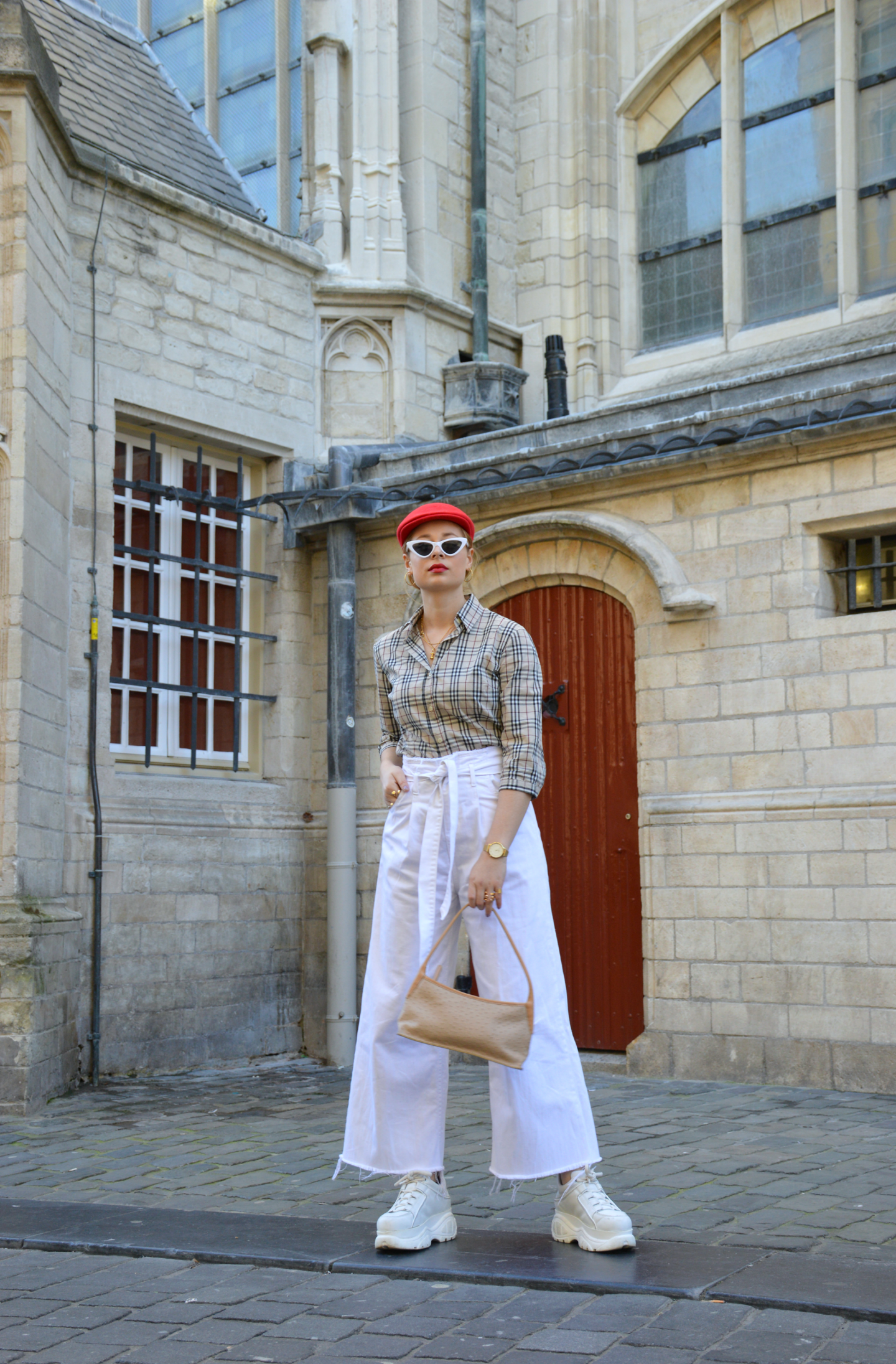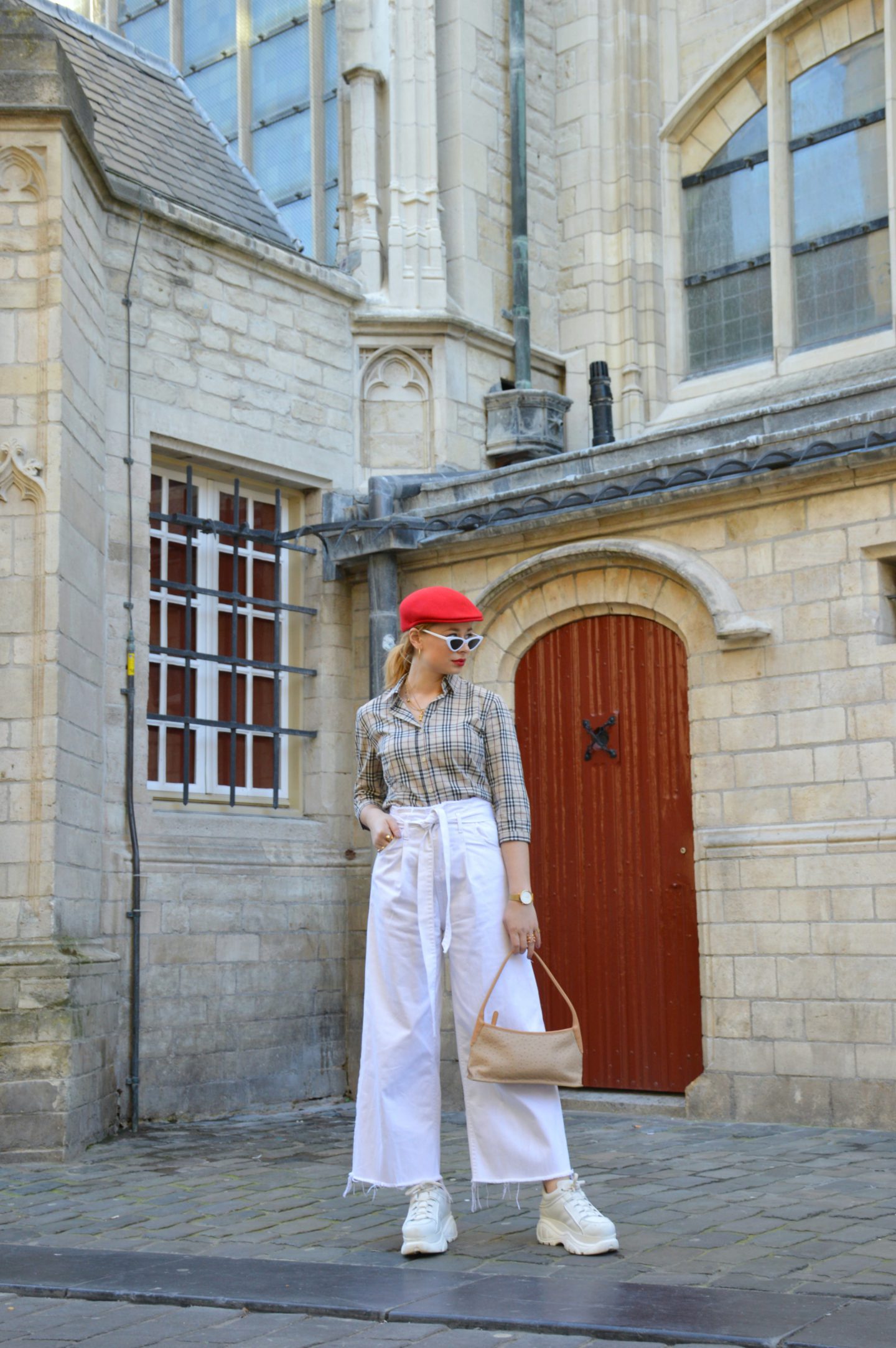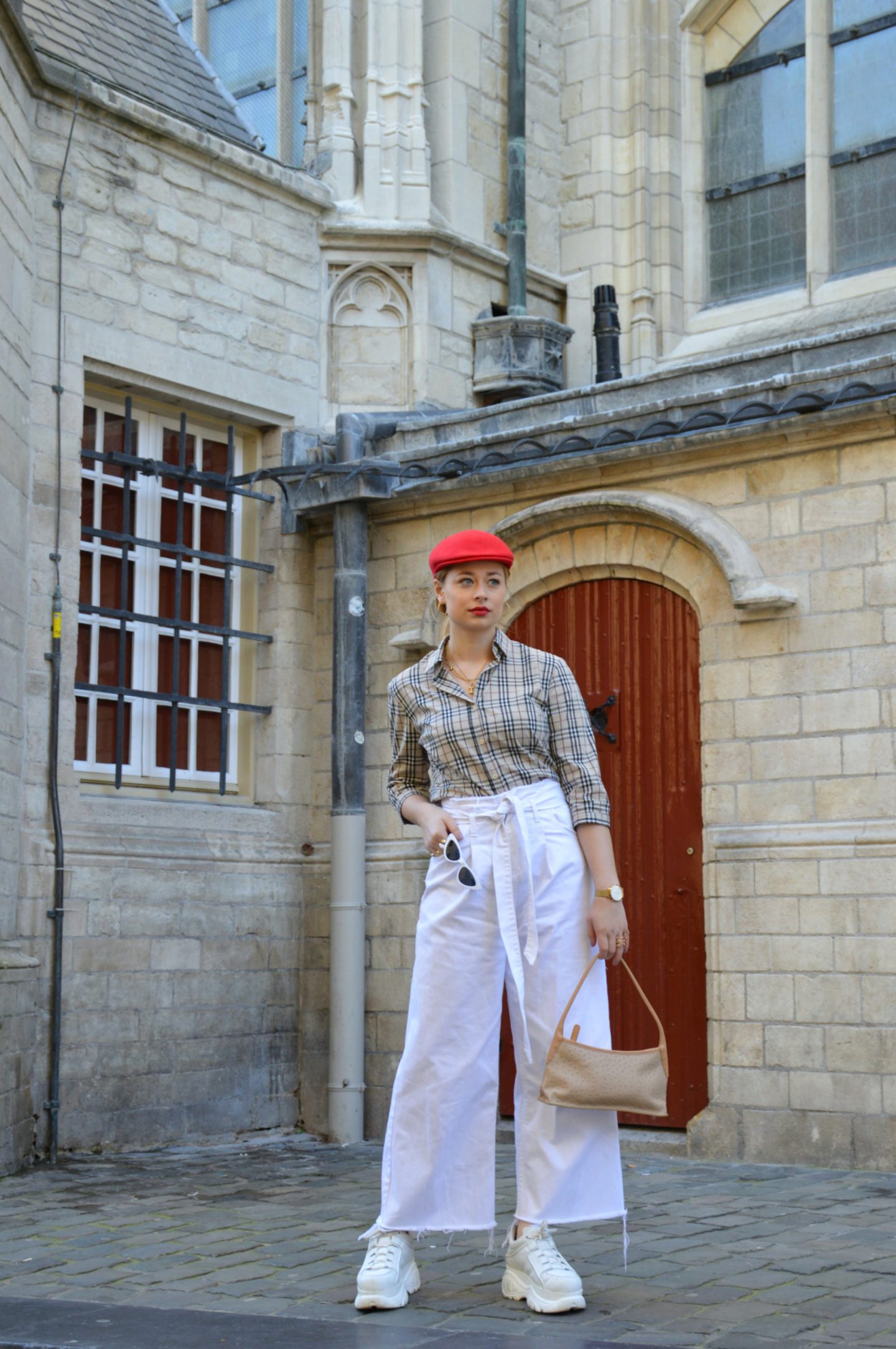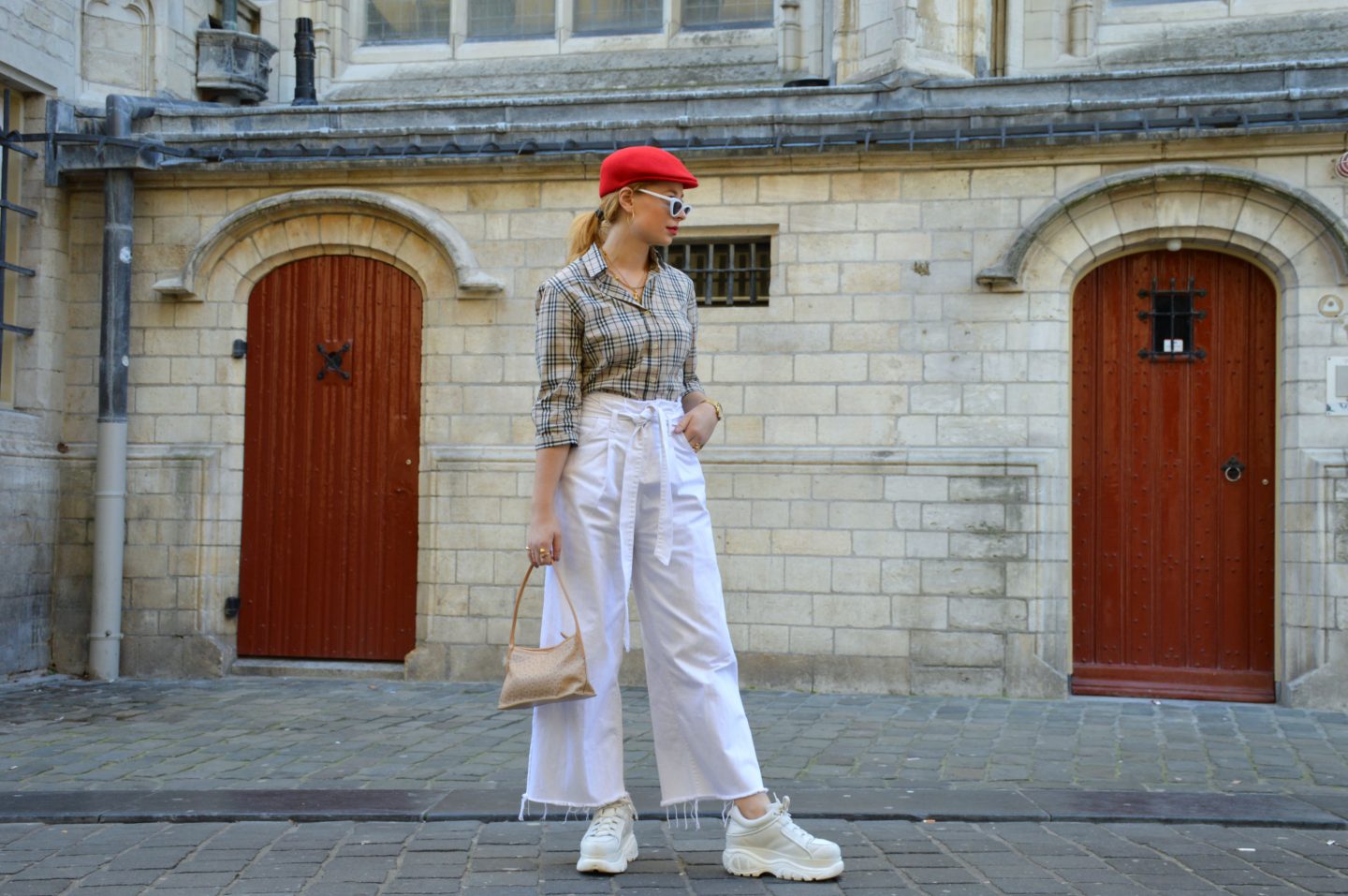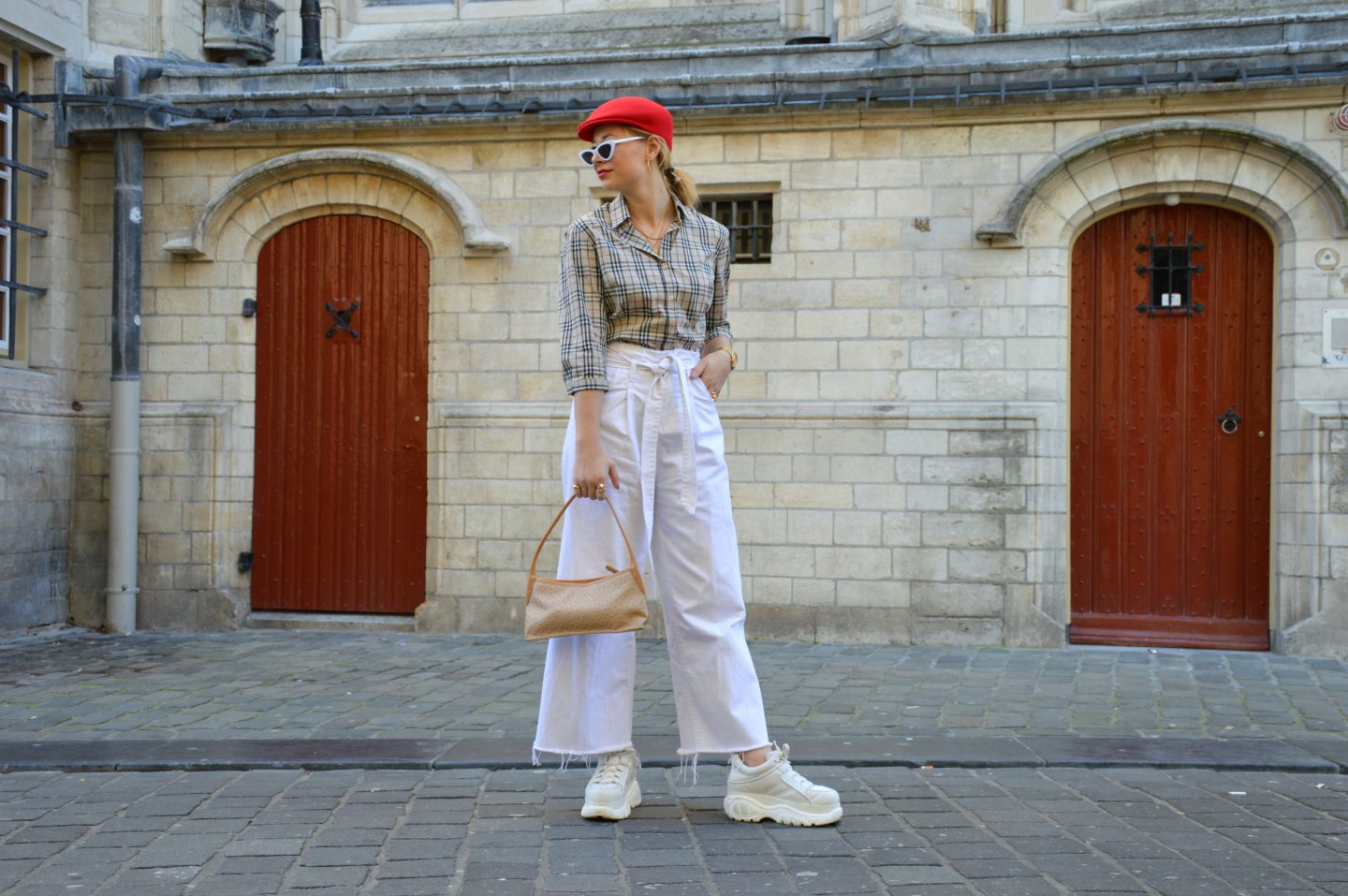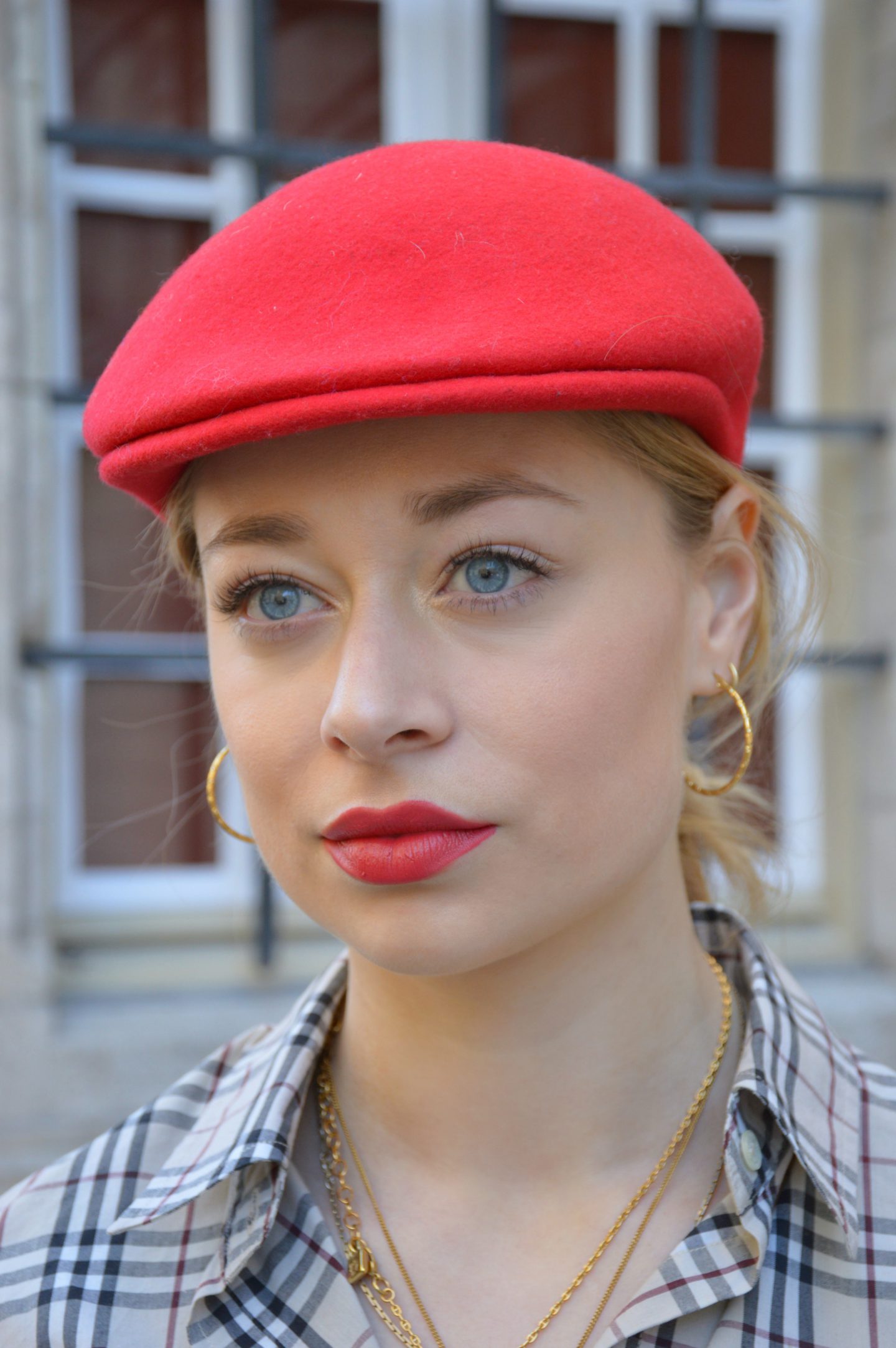 Toen ik in Parijs woonde was ik elke week weer opzoek naar nieuwe vintage winkels met daarin de tofste items. In een van de winkels waar ik vaak kwam, spotte ik deze burberry blouse! Deze blouse is hoogs waarschijnlijk echt (de stiksels, knopen, merkje aan binnenkant) en kocht hem maar voor slechts €10! Echt een super deal! Vandaag combineer ik hem dan ook eindelijk in een outfit of the day!
Ik combineer de blouse met een witte jeans. Deze combinatie vind ik erg leuk. De laatste tijd ben ik erg fan van licht beige of witte broeken en dit examplaar vind ik echt heel tof! Hieronder draag ik witte platform sneakers en ook draag ik een beige vintage tas, die ik in Antwerpen kocht voor maar €2!
Om het rood uit de blouse er meer uit te laten springen, draag ik een rode pet en rode lippenstift. Ook de pet kocht ik in Parijs. Verder draag ik gouden sieraden om de look helemaal af te maken.
Xxx Isabeau
SHOP THIS LOOK
Blouse, BURBERRY | Jeans, Chiquelle | Shoes, Sacha | Bag, vintage | Sunglasses, My Jewellery | Hat, from Paris