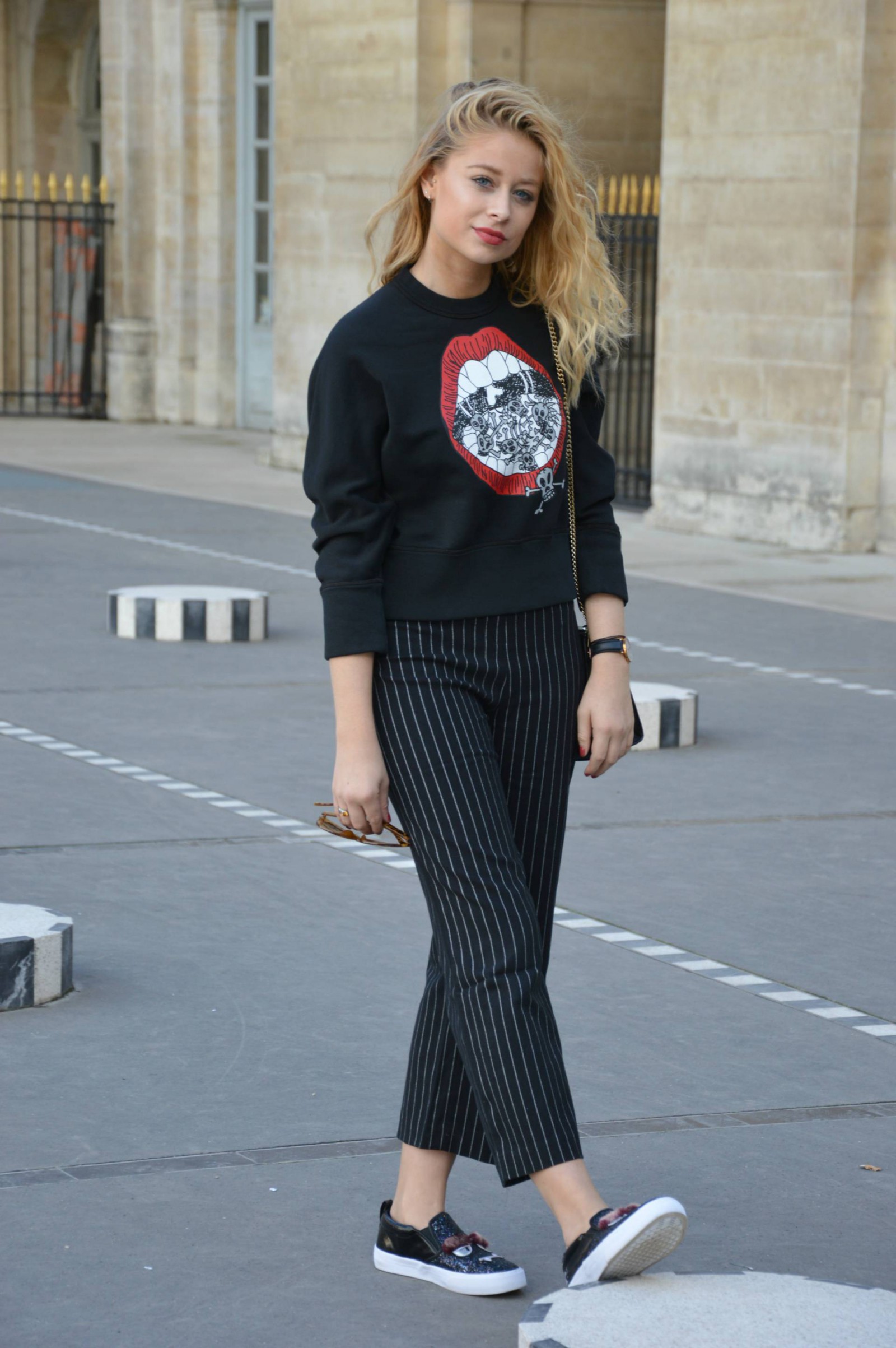 Hee,
Vandaag de eerste outfit of the day die ik heb geschoten in Parijs! Lees verder…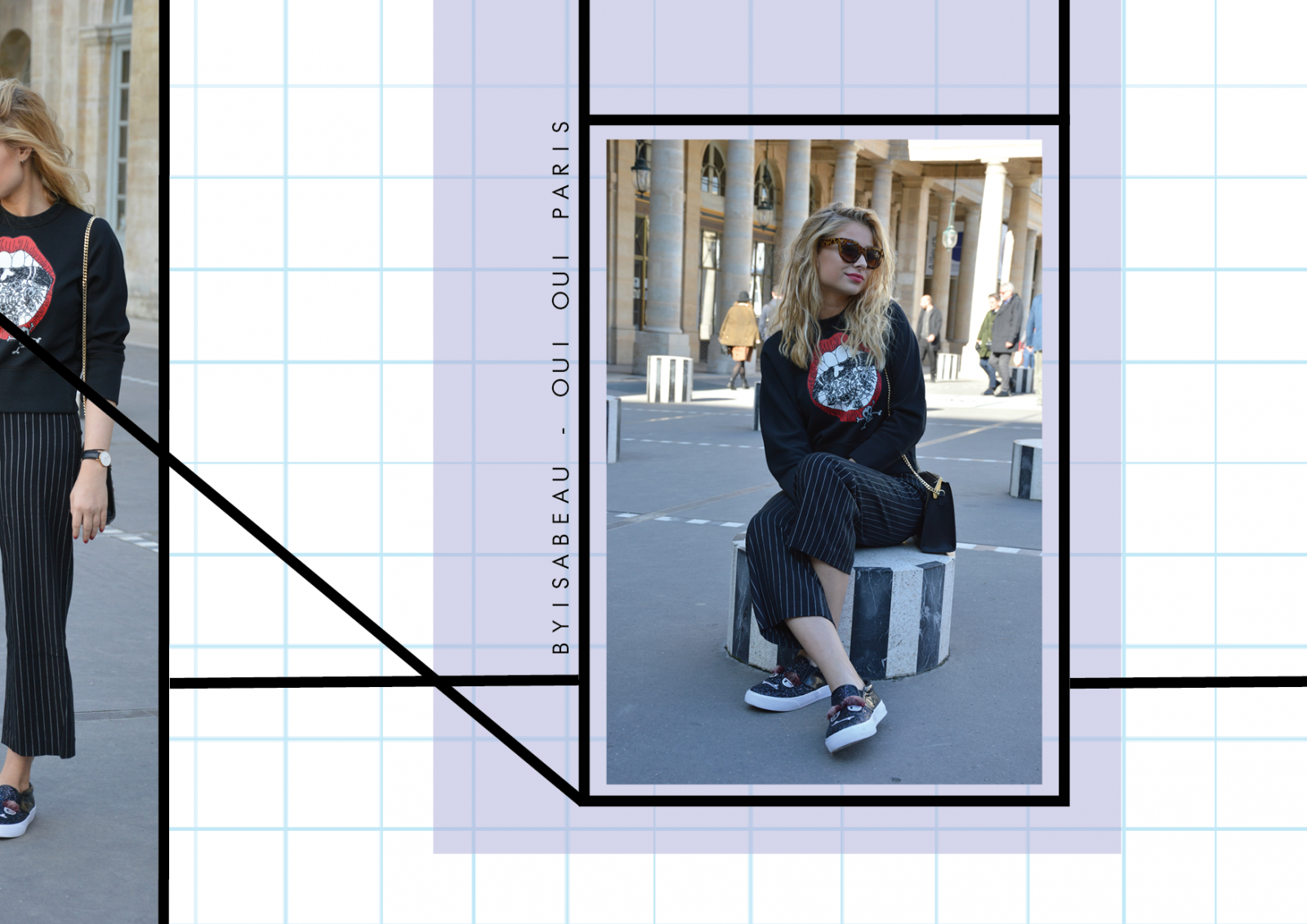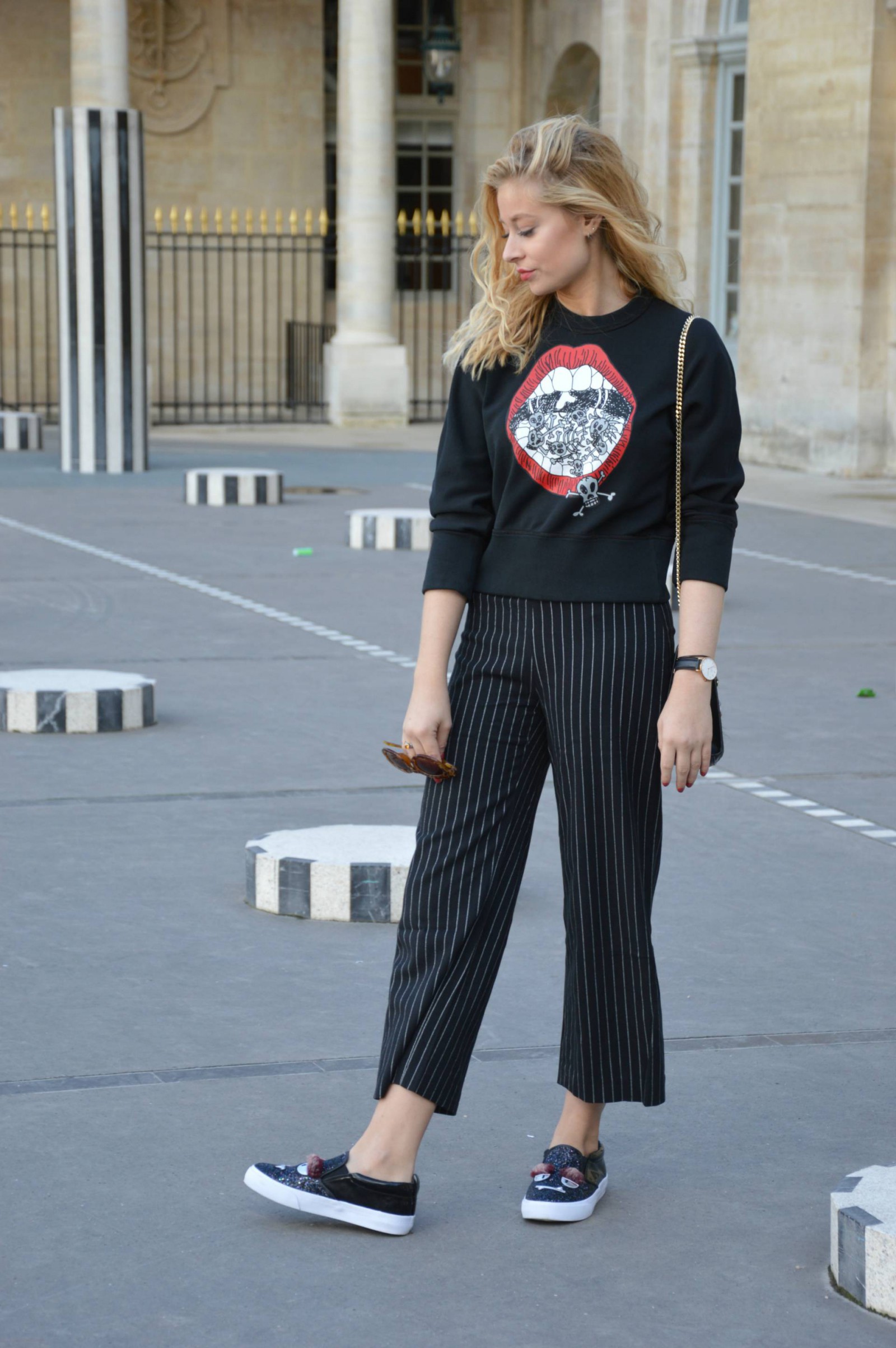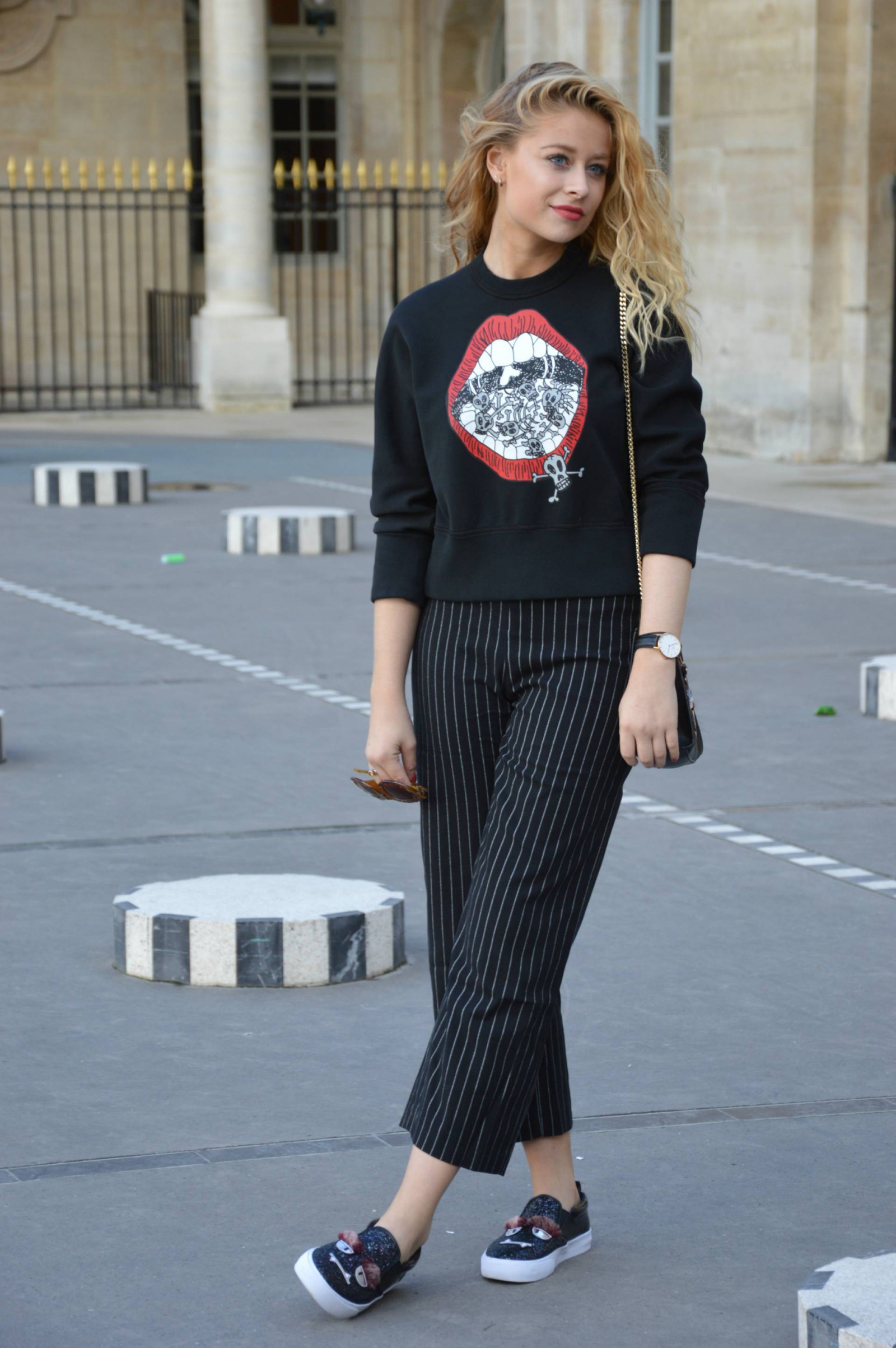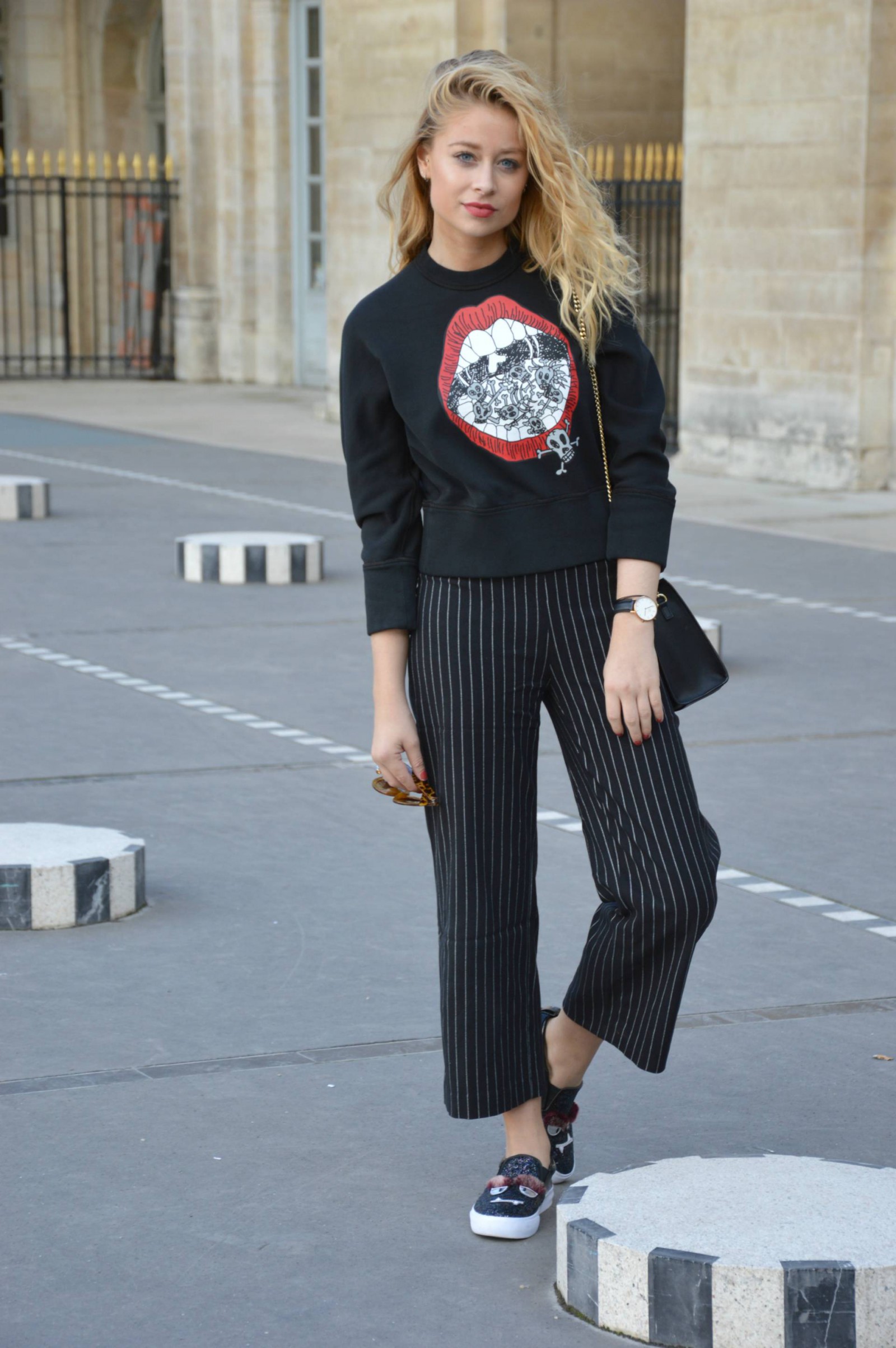 Zoals je al in mijn vorige blogpost kon lezen, was ik een paar daagjes in Parijs. De outfit die ik hier draag was mijn favourite outfit die ik mee had genomen!
Ik draag hier een gestreepte culotte, die echt heerlijk zit en er ook fashionable uitziet. Ik heb hem gecombineerd met een trui, die ik scoorde bij TK MAXX. Deze is van DSquared2 en heeft een toffe print. Het is een mond met daarin botten en skeleten, haha I love it! Ook vind ik het model van de trui erg mooi.
Ik combineer deze items met mijn #GlitterMonsterShoes. Ik vond deze laatst bij de halloween items van ASOS en ik was echt meteen om! Glitters, een mondje, ogen en furry eyebrows gecombineerd in een schoen, wat wil je nog meer!? Ze lopen ook erg fijn, ik heb er namelijk een hele dag mee in Parijs gelopen en had totaal geen last van mijn voeten!
Verder draag ik een tasje van de zara. Deze is zwart met een bloemen/insecten print. Als je me goed kent, dan weet je dat ik alles waar insecten op staan moét hebben. Ik vind ze gewoon zo leuk! De chain is goudkleurig, wat ik altijd erg mooi vind staan in combinatie met zwart en rood.
Last but not least draag ik een zonnebril met luipaardprint en mijn geliefde Dabiel Wellington horloge!
Wat heb jij deze herfstvakantie allemaal gedaan?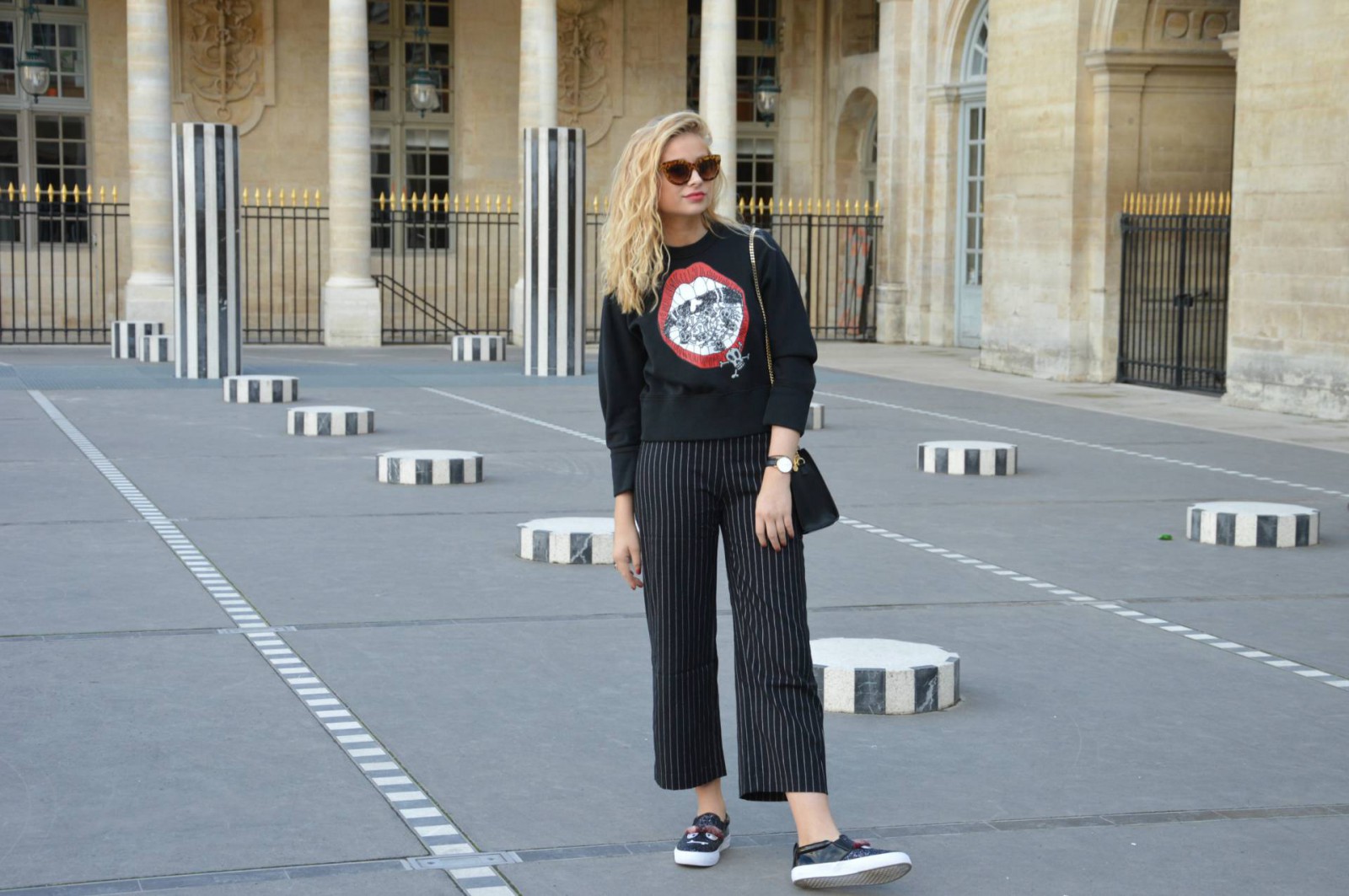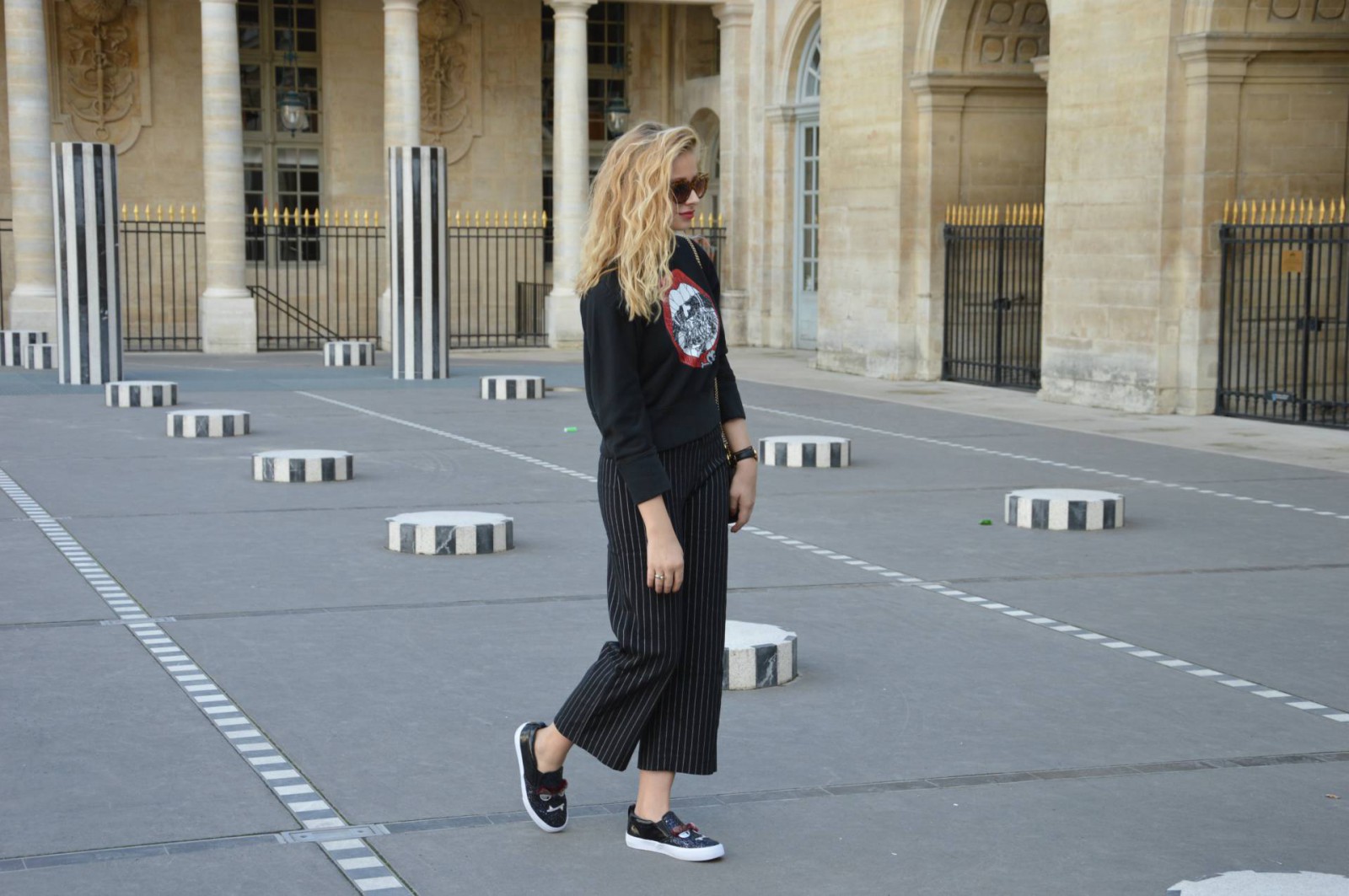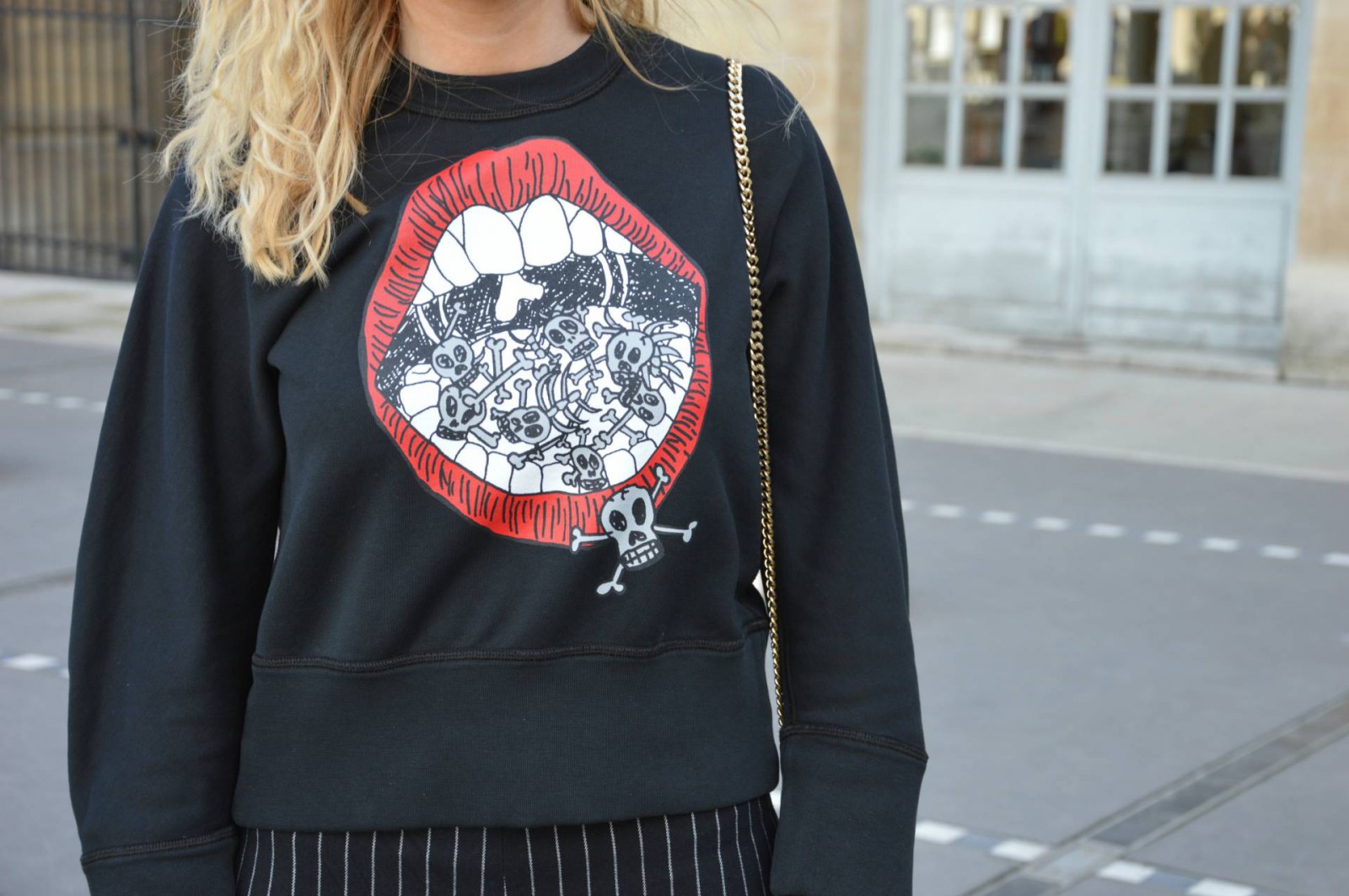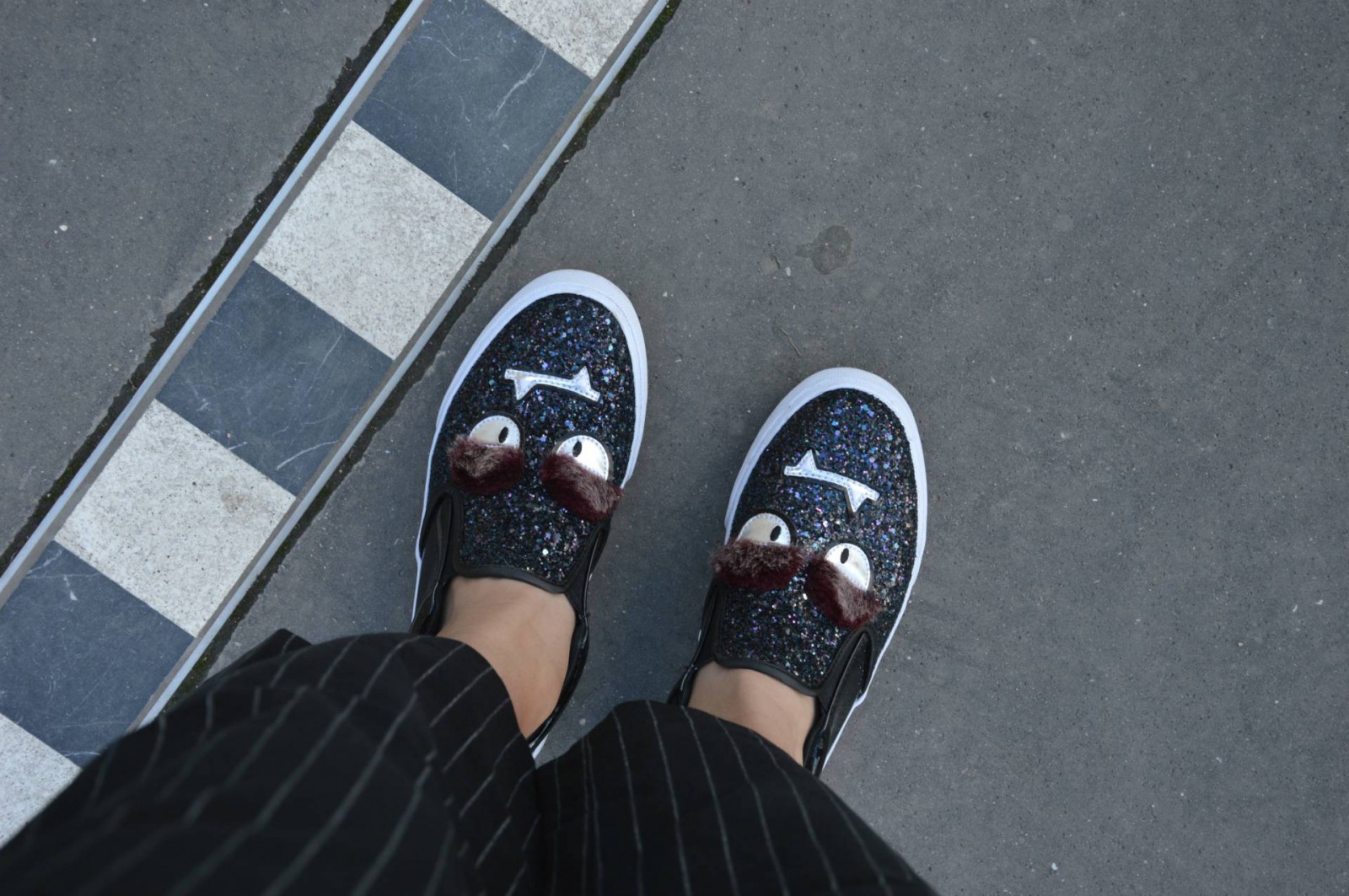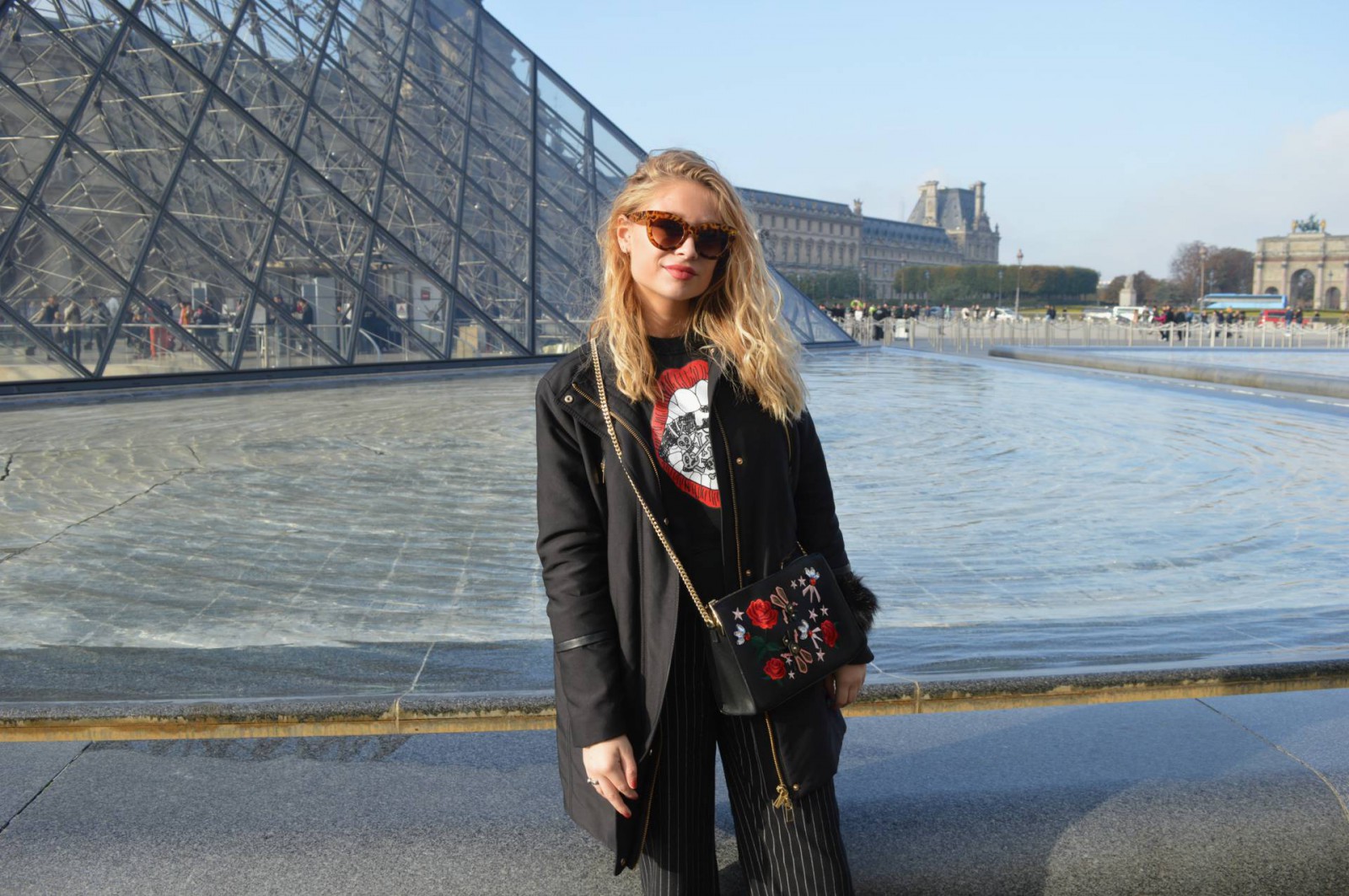 Deze outfit post is tevens mijn inzending voor 'Zalando Creative Content Icon Award'! Én morgen ben ik jarig, I'm so excited!!
Xxx Isabeau
SHOP THIS LOOK
Jumper, DSquared2 via TK MAXX | Culotte, Loavies | Bag, Zara | Sunglasses, Sacha | Shoes, ASOS | Watch, Daniel Wellington