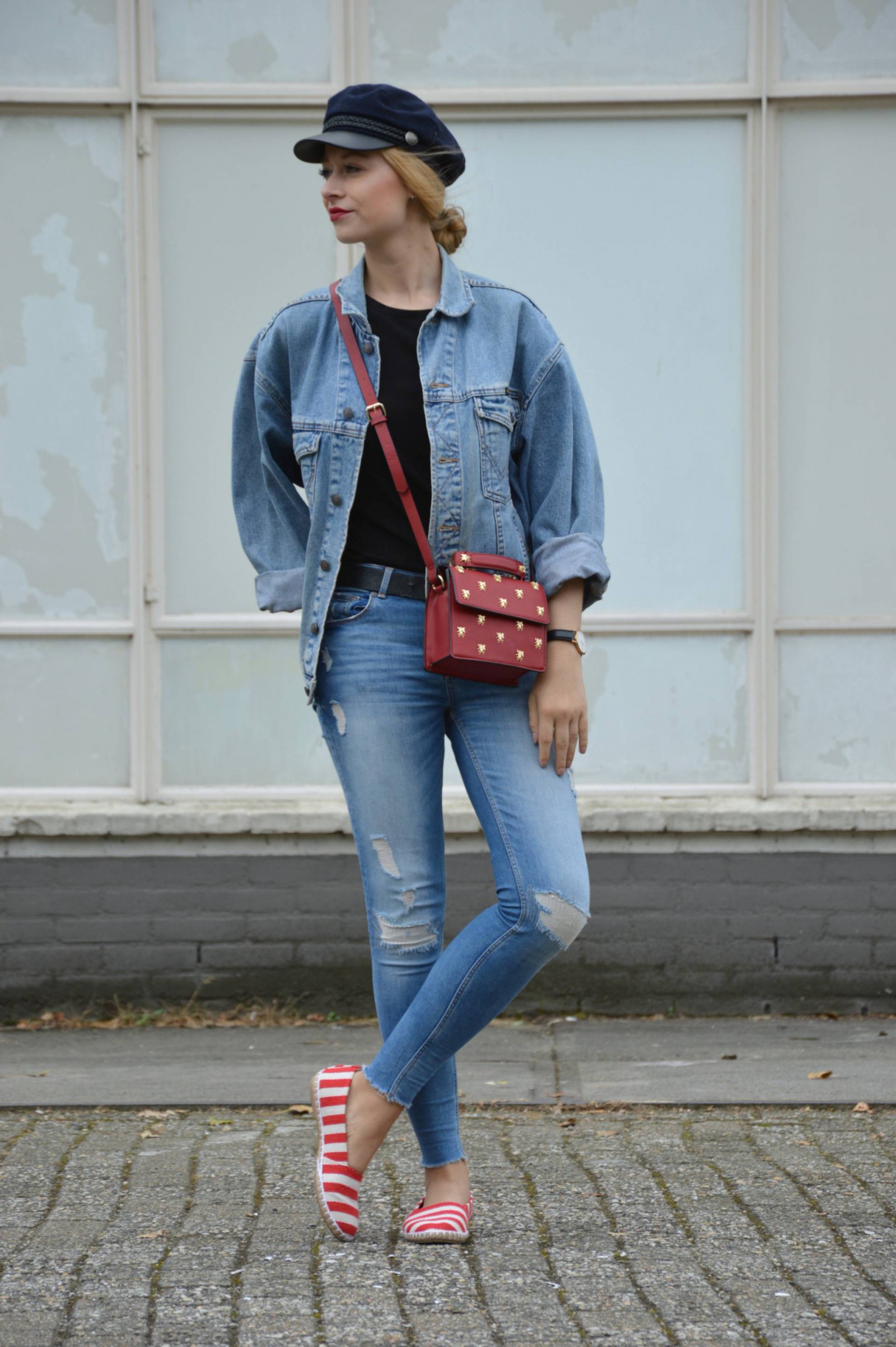 Hee,
Langzamerhand moeten we er toch echt aan geloven, het wordt weer herfst, maar de zomer helemaal vergeten doen we niet. Lees verder….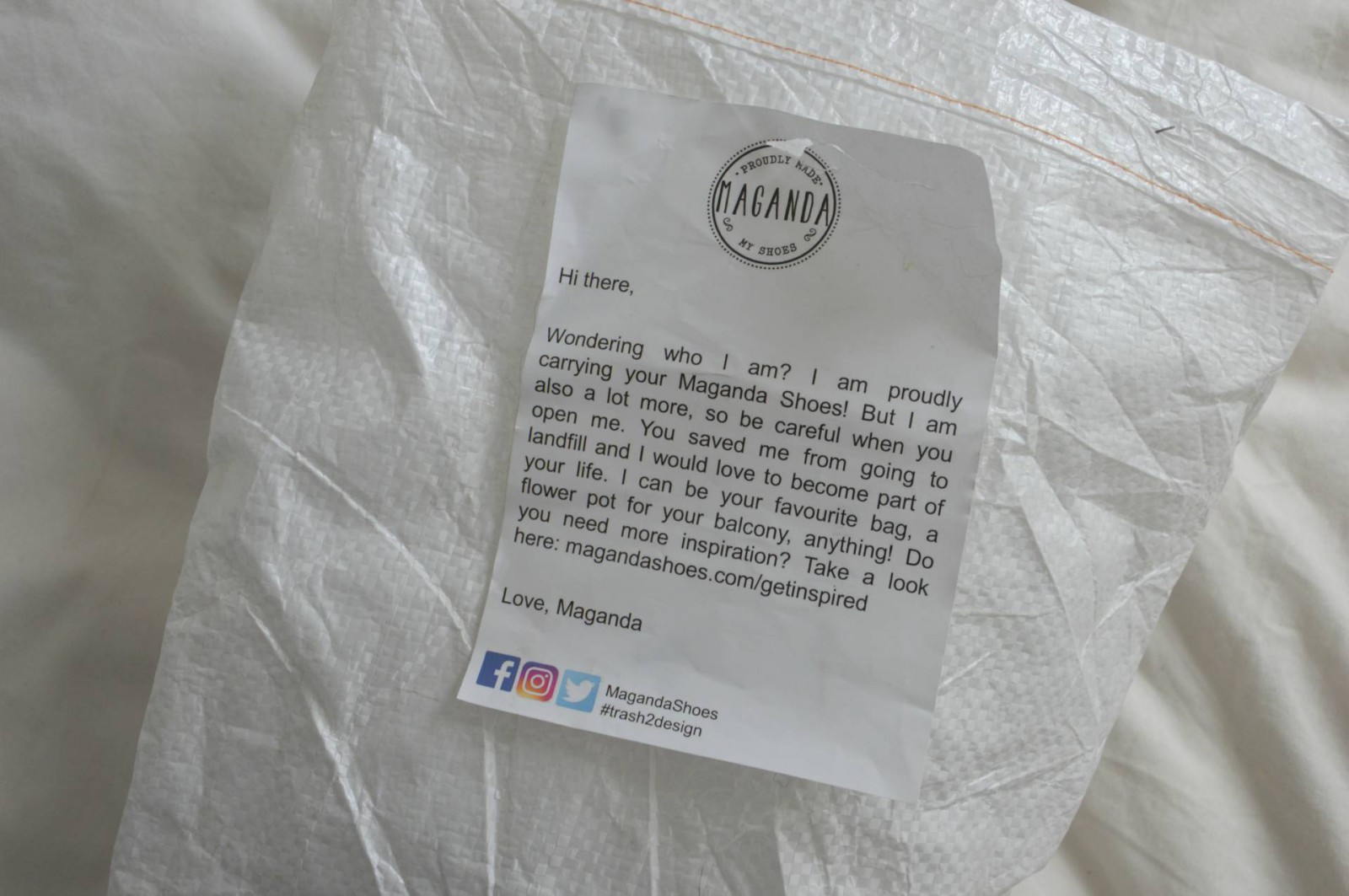 Dat kan namelijk met deze toffe espadrilles! Deze die ik hier draag zijn rood met wit gestreept en ze zitten erg lekker doordat de binnenkant is gemaakt van een zacht stofje. Wat ook erg opvallend is bij deze espadrilles is dat het bedrijf Maganda erg let op duurzaamheid. Zo worden alle schoenen met de hand gemaakt en staat er ook op wie dat heeft gedaan. Ook komen de schoenen niet met de gewone pakketjesdienst, maar met een fietskoerier of een koerier die rijdt in een auto op groene stroom. Verder zijn de schoenen niet in een doos verpakt, maar in een zak, die je later kan gebruiken als bloempot, hoe tof!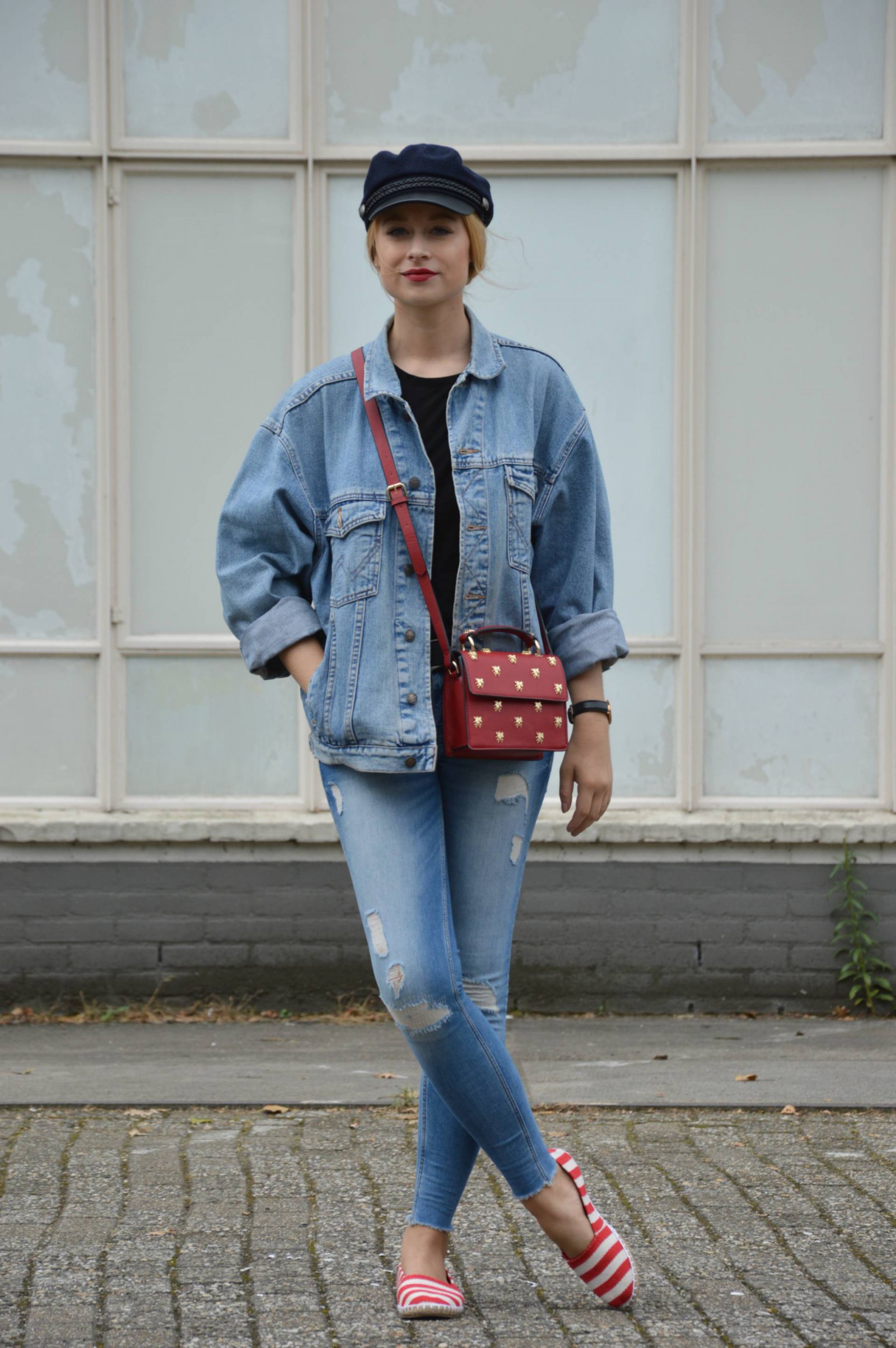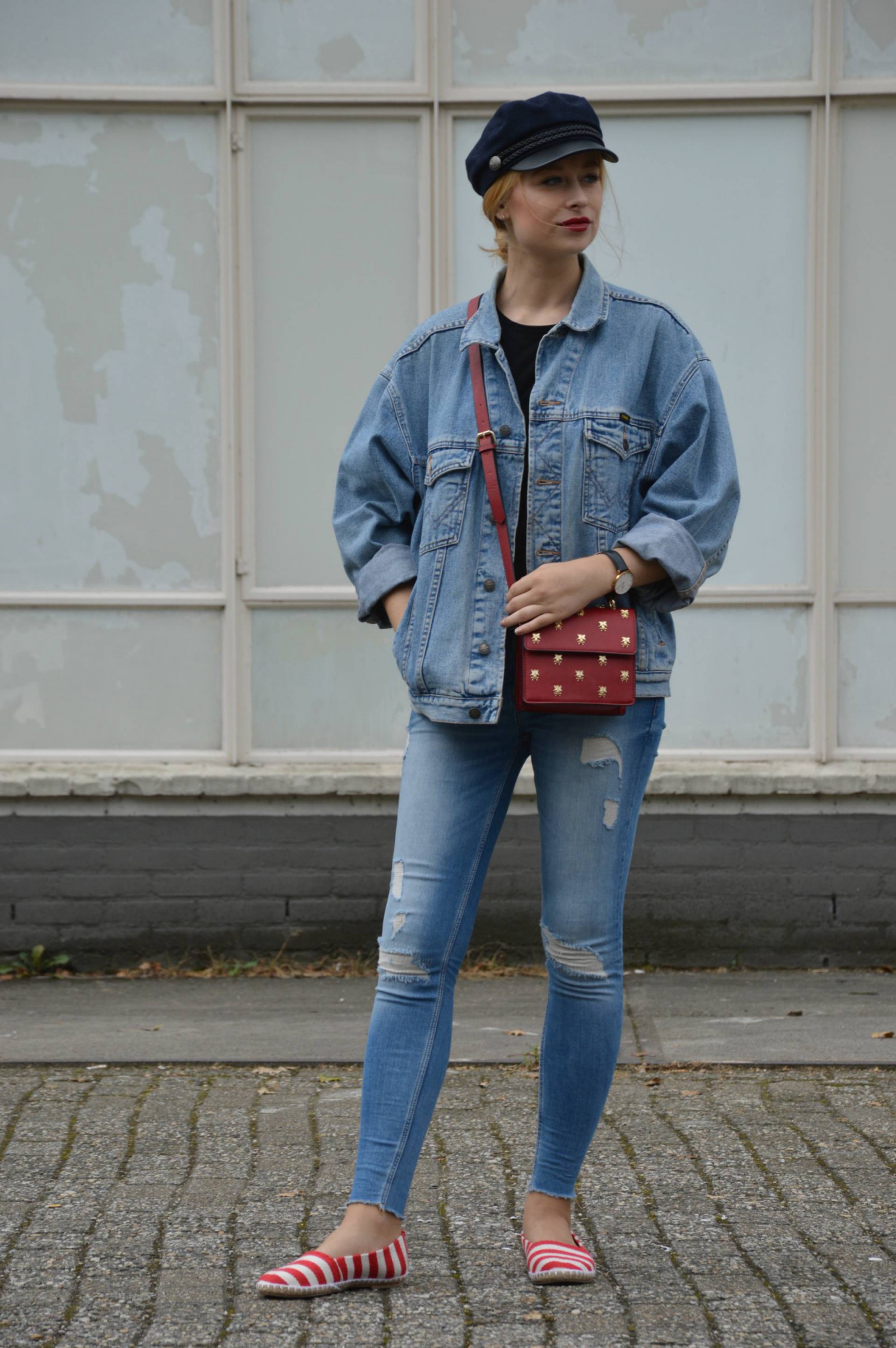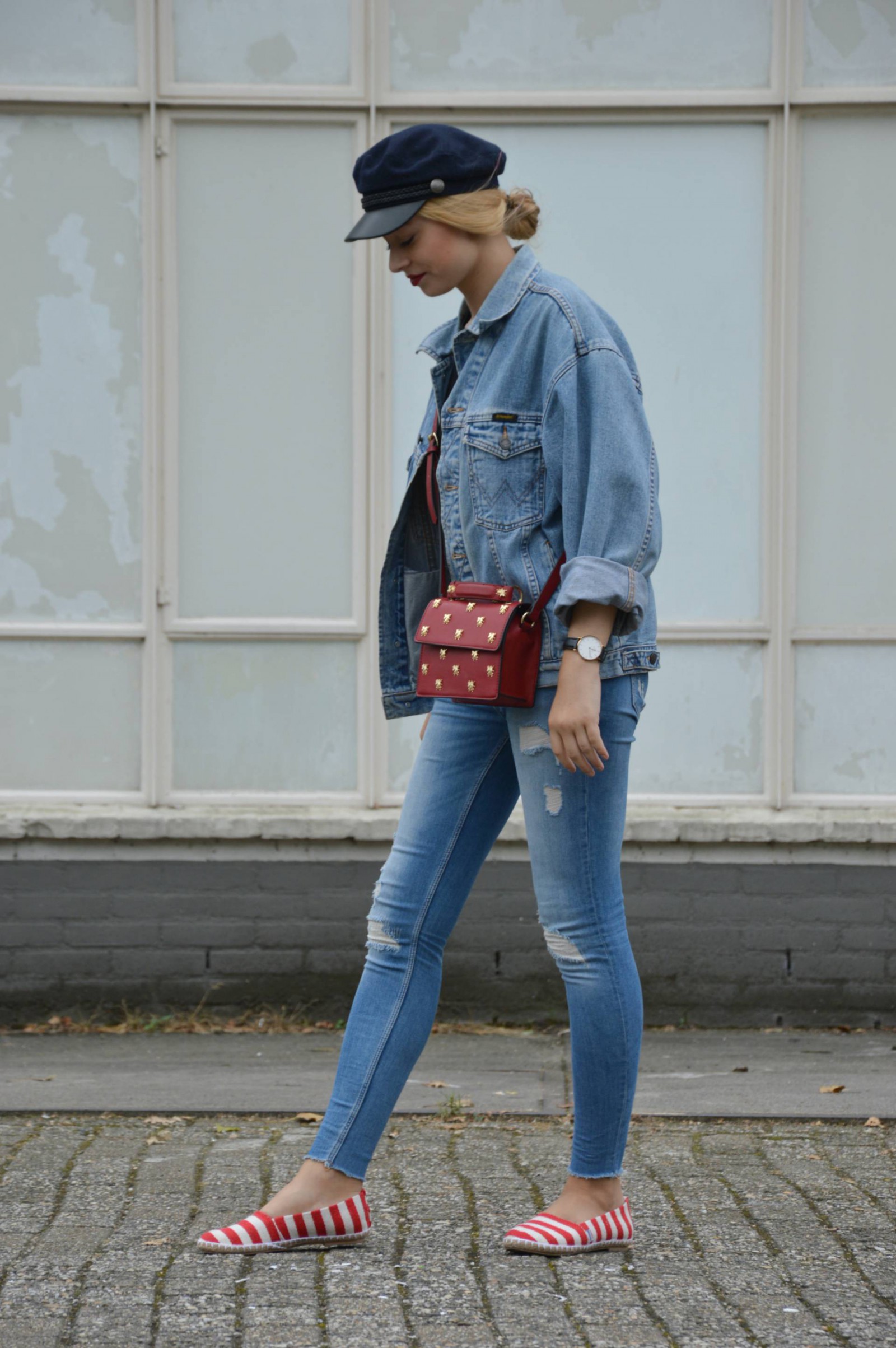 Bij deze outfit draag ik spijker op spijker. Een destroyed skinny jeans met daarop een oversized spijkerjasje.  Daaronder een casual zwat shirt.
Om de look compleet te maken hou ik ervan om verschillende accessoires toe te voegen.  Zoals het tasje, rood met kleine, gouden, insecten erop. Deze vindt ik zoo tof! Ik ben echt geobsedeerd door kledingstukken of accessoires met insecten erop, I love it!! Verder heb ik een captain cap op, die ik bij elke outfit tof vindt staan! Als laatste draag ik mijn Daniel Wellington horloge.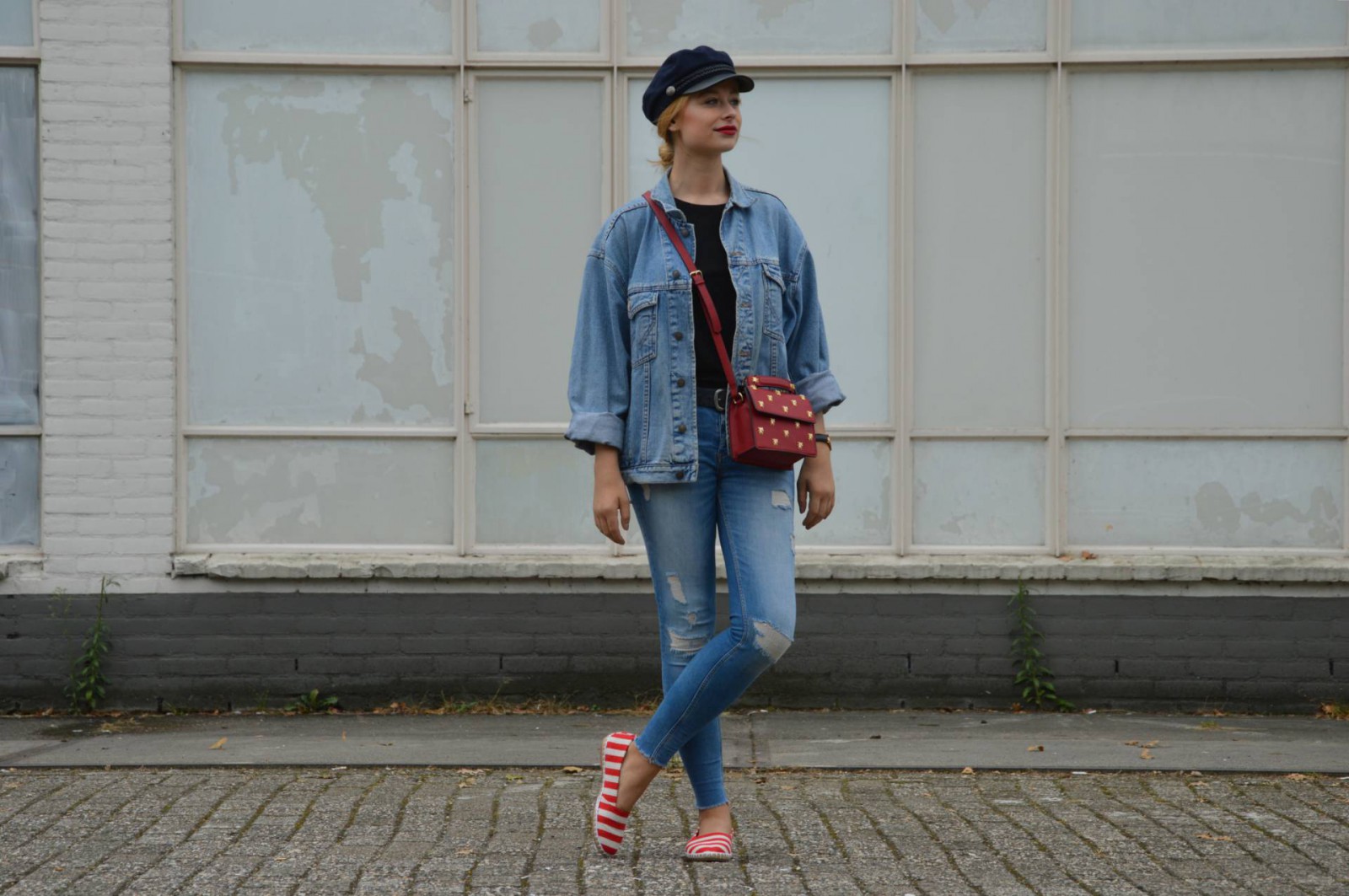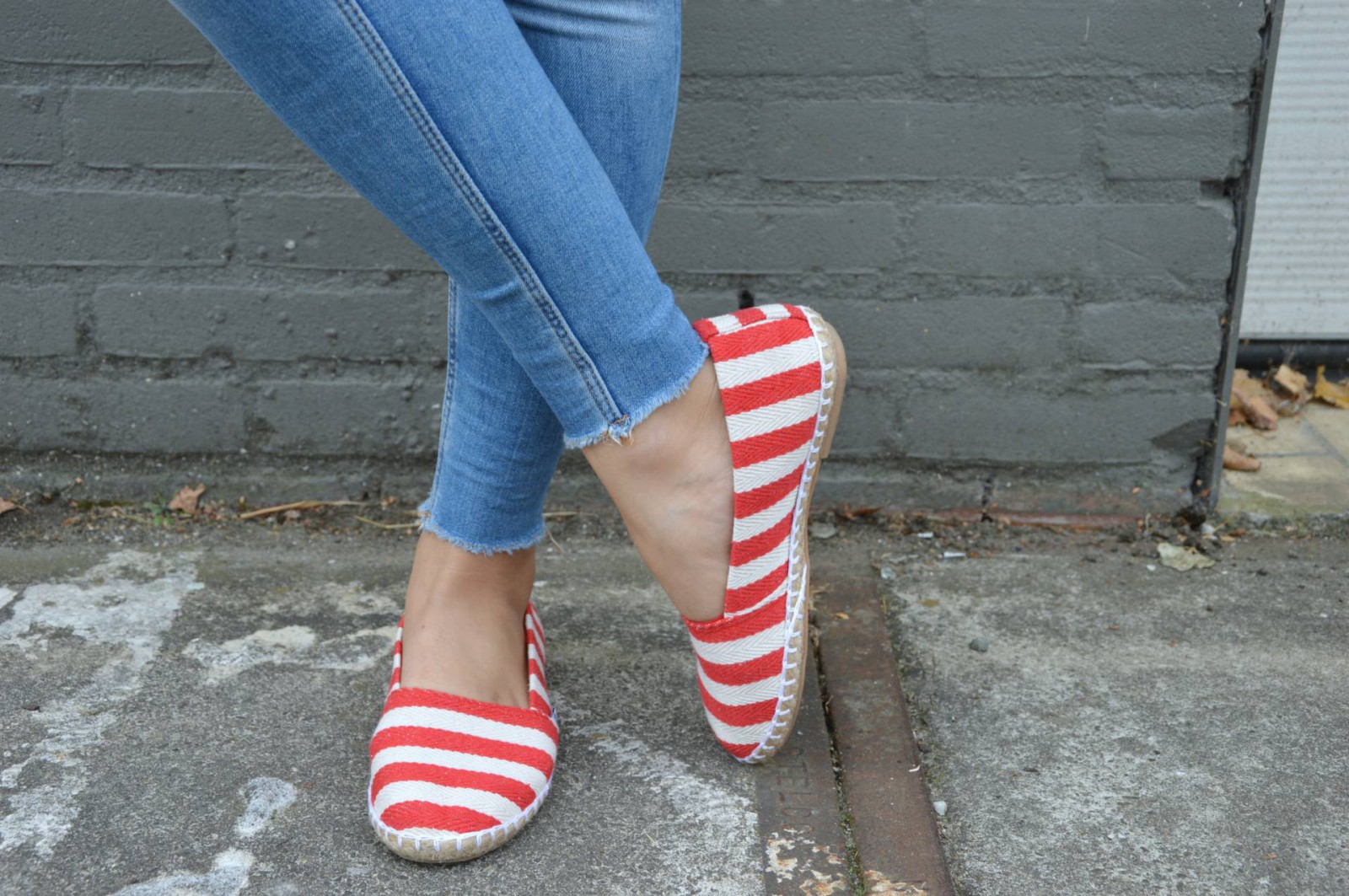 Xxx Isabeau
SHOP THIS LOOK
Espadrilles, Maganda Shoes | Jeans, Mango | Jacket, Urban Outfitters |  Shirt, H&M | Bag, Zara | Hat, H&M