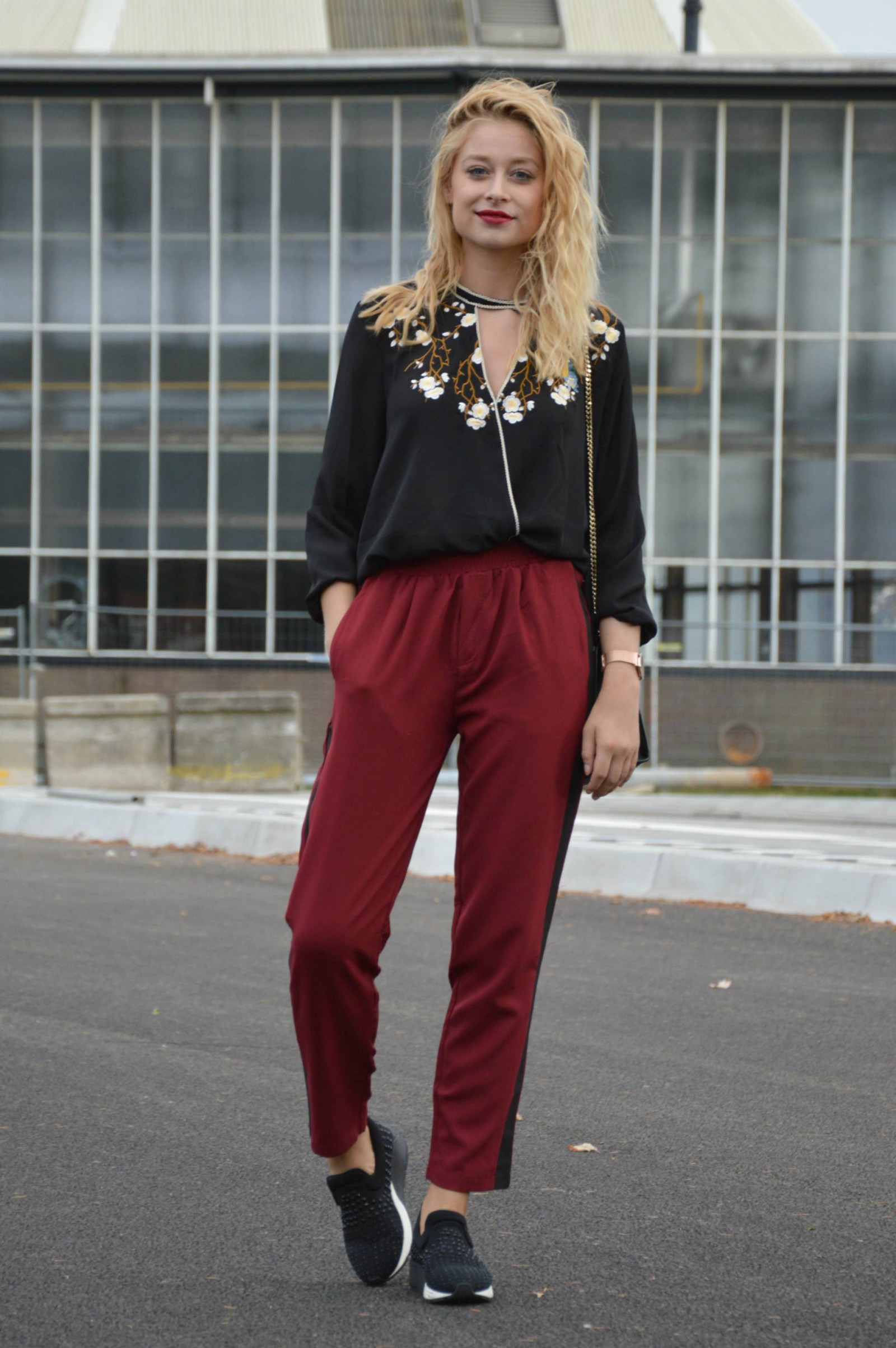 Hee,
Het wordt nu toch echt herfst, maar niet getreurd, ook in dit seizoen kun je genoeg leuke outfit dragen! Lees verder…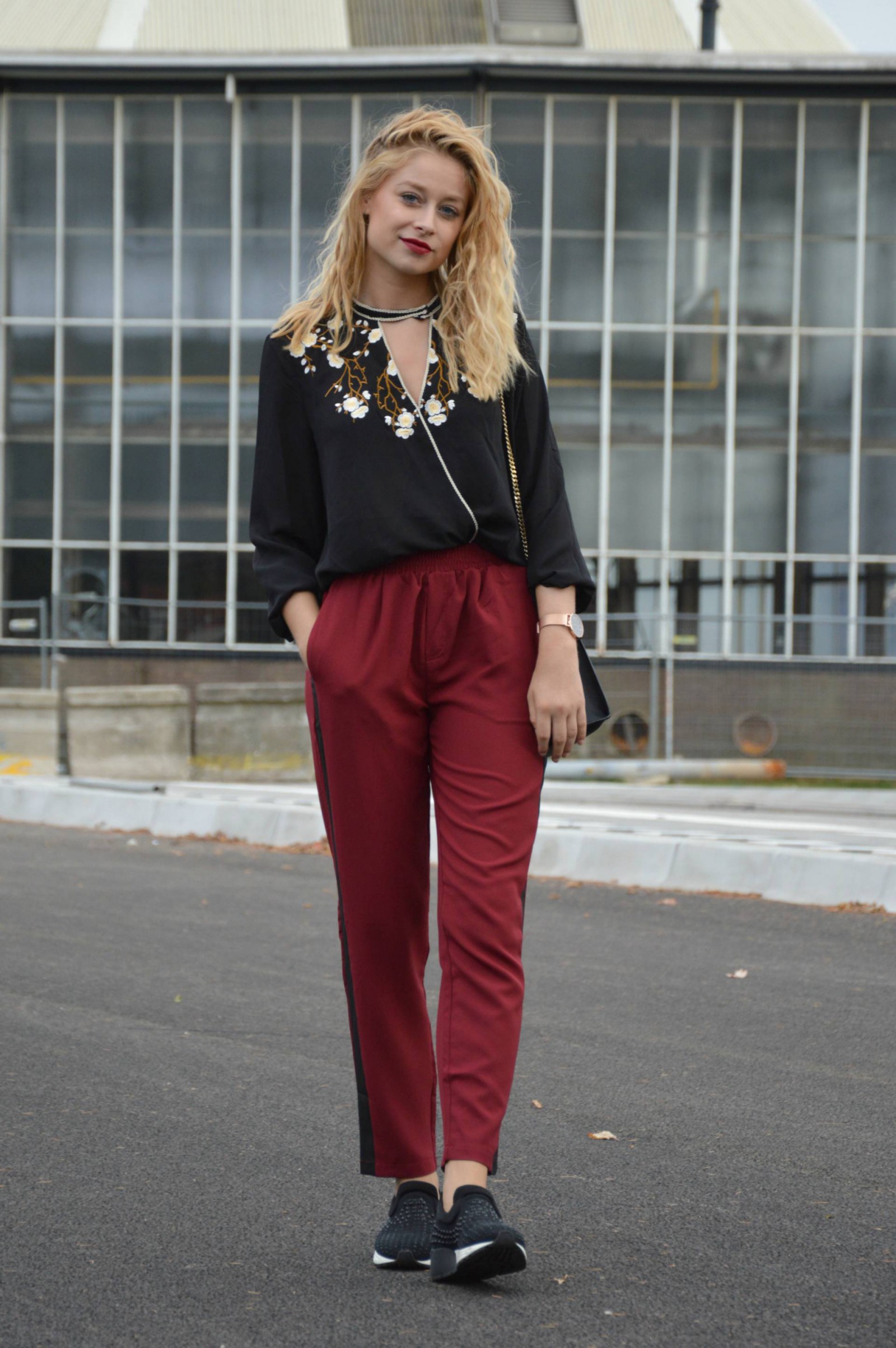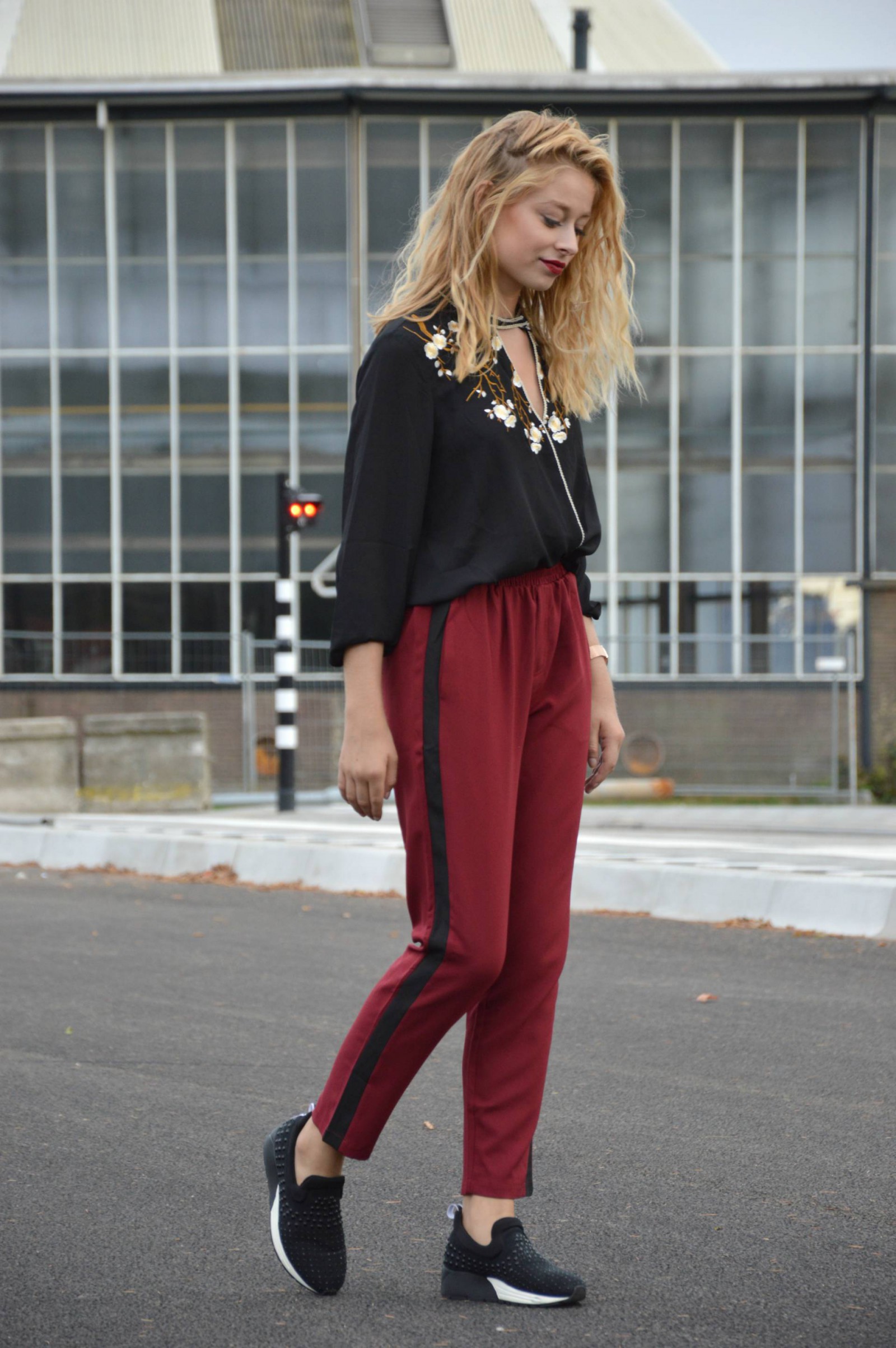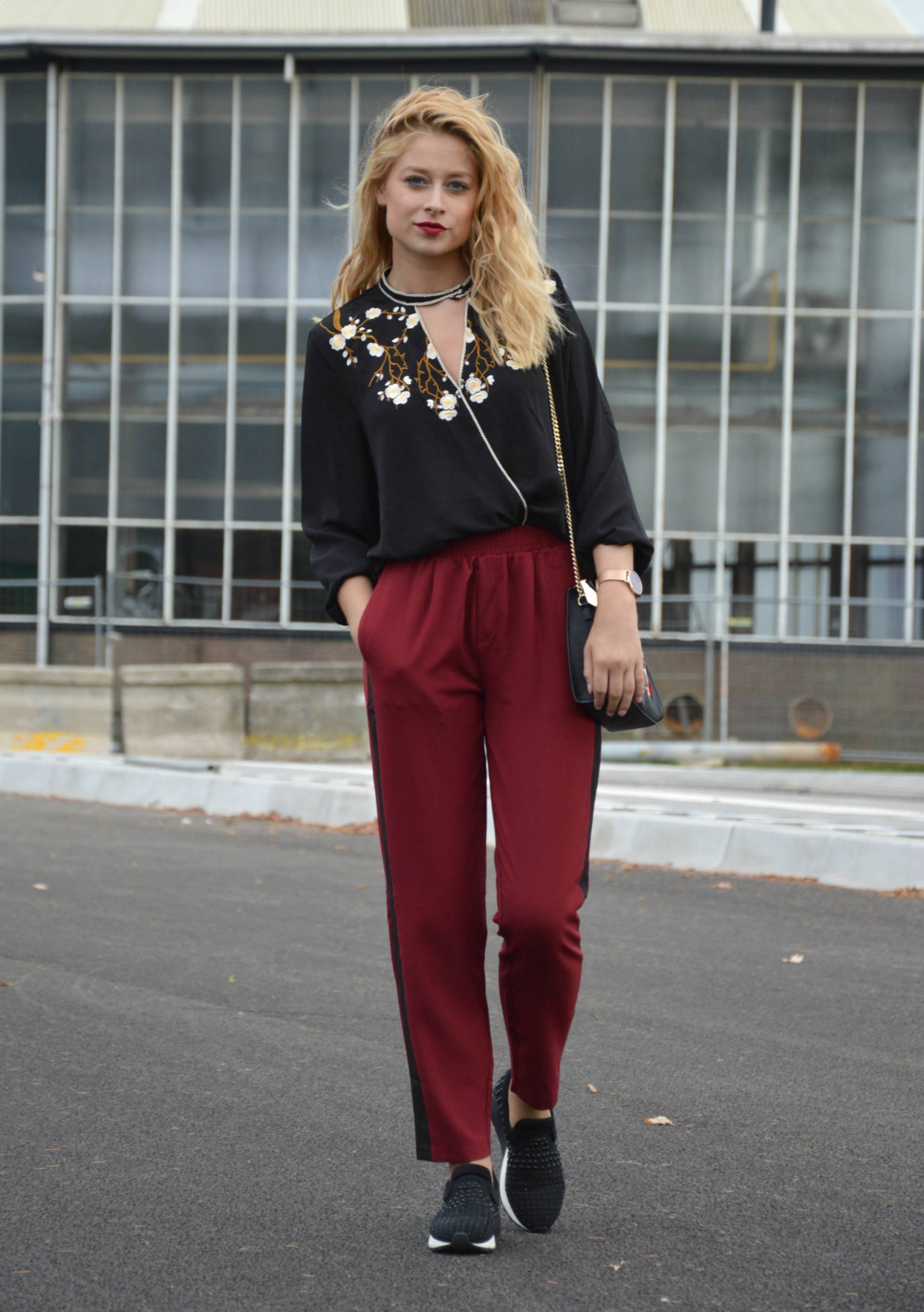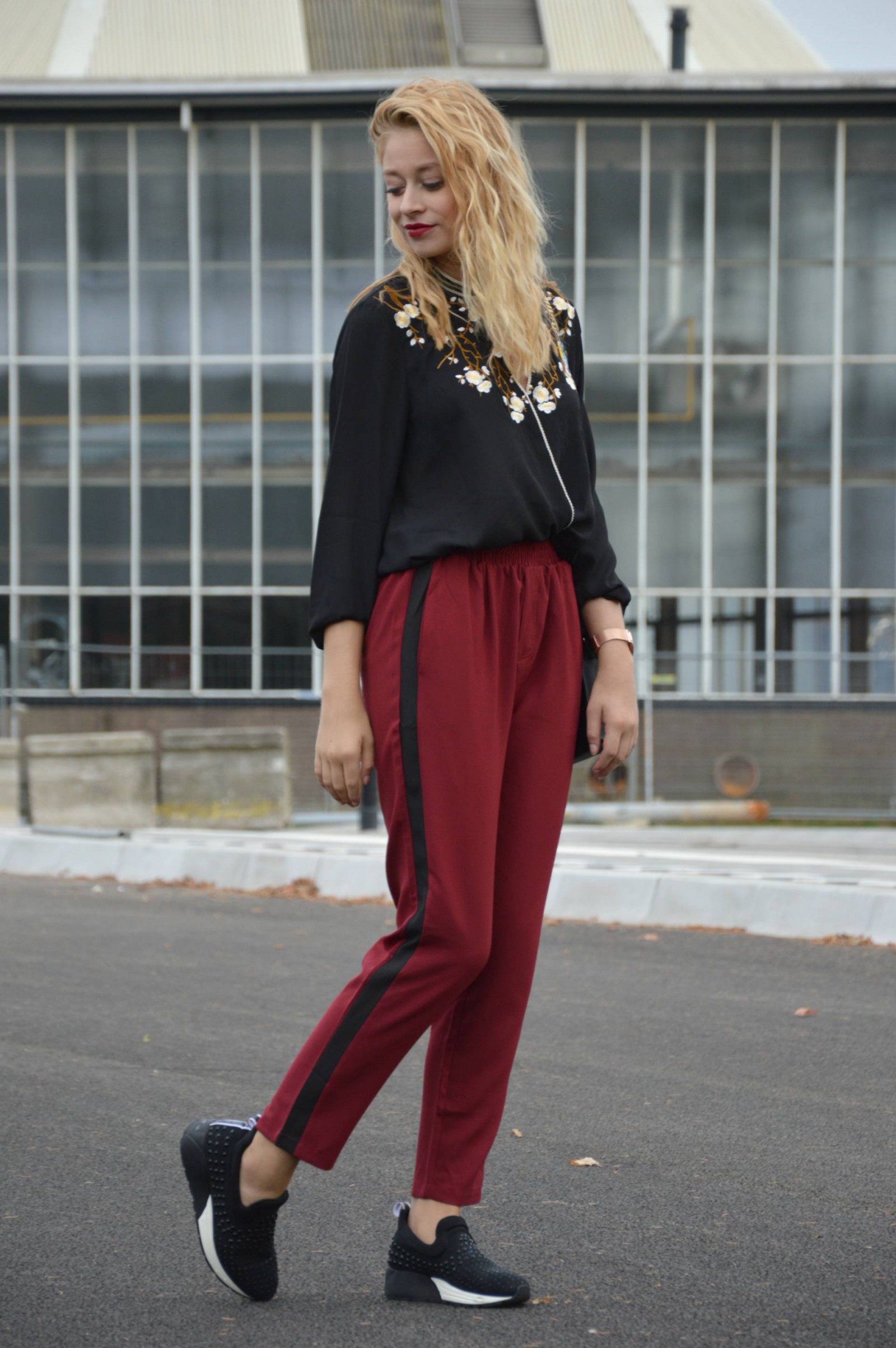 Als je kijkt naar de outfit looks die ik afgelopen tijd heb geplaatst, zie je steeds vaker de kleur rood terug komen. Eerst  vond ik de kleur rood niet echt bij me staan, maar dit jaar zijn er zoveel mooie kledingitems in die kleur, dat ik toch ben overgehaald. Zo ook bij deze broek. Dit is een pantalon in een donker rode kleur. Aan beide zijkanten zit er een zwarte streep, waardoor het lijkt op een sportbroek. I love it!
Het bloesje dat ik draag is zwart, met aan de bovenkant borduursels van bloemen en een vogel. ook dit zie je nu steeds meer terug in winkels en ik vind het echt heel leuk! Ik heb al een paar bloesjes met borduursels aangeschaft!
Verder draag ik hier mijn favoriete schoenen op het moment! Deze kon je al zien in mijn vorige outfit of the day. Ook kun je deze zien in het Nelson Magazine van dit najaar. Hier sta ik namelijk in, en vertel ik een stukje over deze sneaker. Laat me weten als je me hebt gespot!
Ook draag ik mijn zinzi horloge die je voorbij zag komen in de blogpost van vorige week woensdag.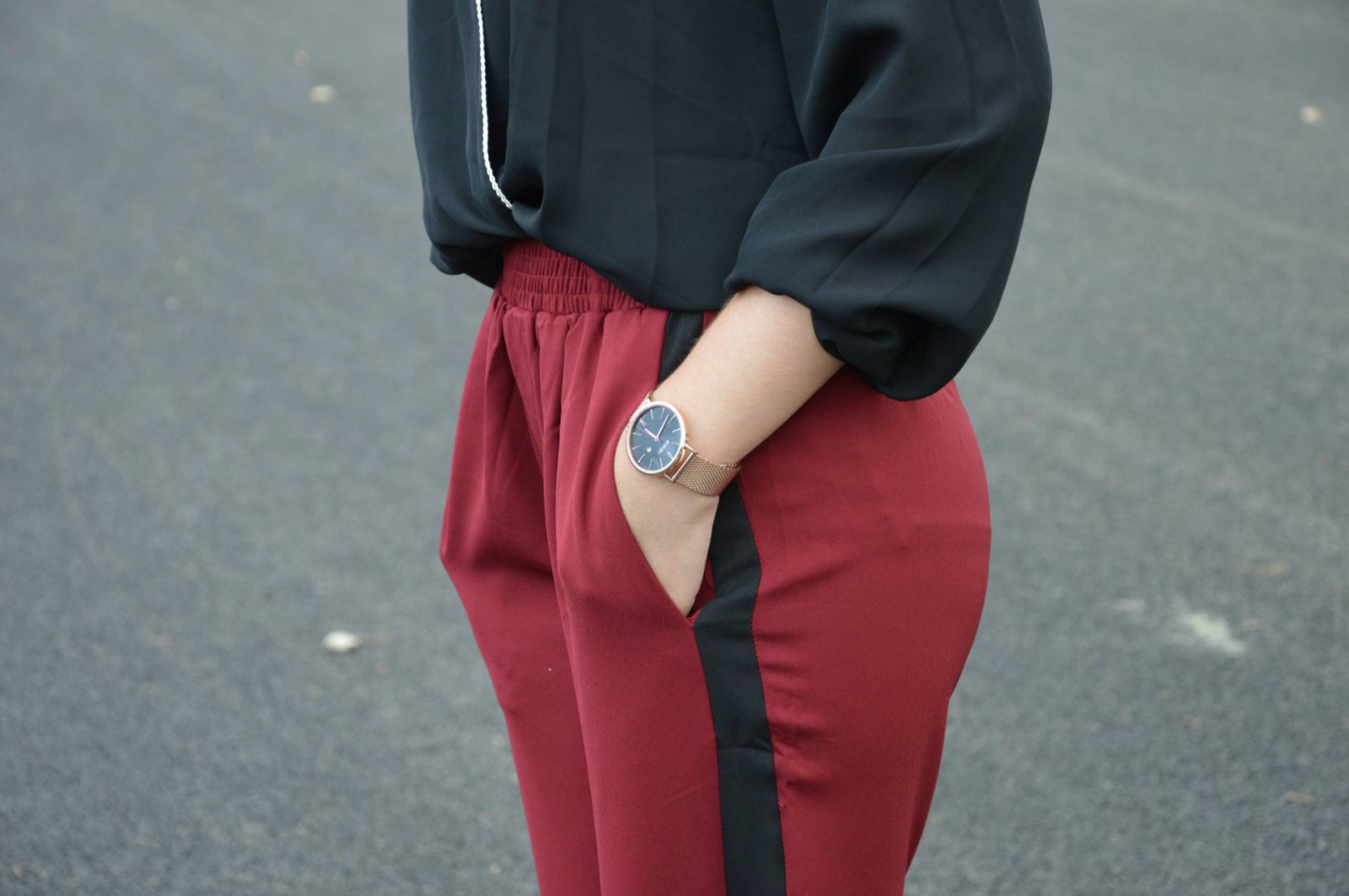 Xxx Isabeau
SHOP THIS LOOK
Trousers, Loavies | Blouse, Loavies | Sneakers, Replay via Nelson Schoenen | Watch, Zinzi | Bag, Zara
In samenwerking met Loavies – Nelson Schoenen – Zinzi