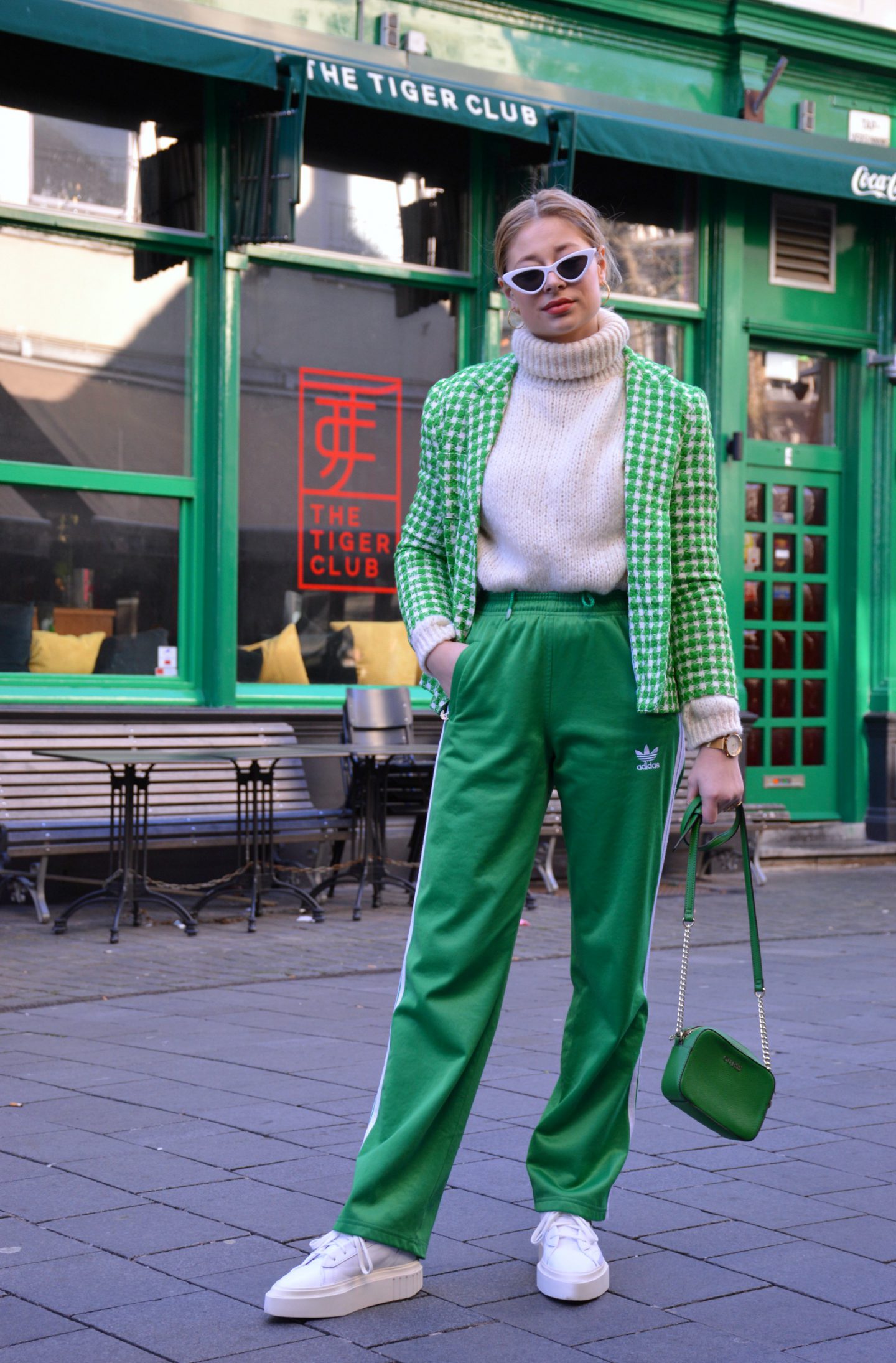 Blending in met deze groene outfit! Lees verder…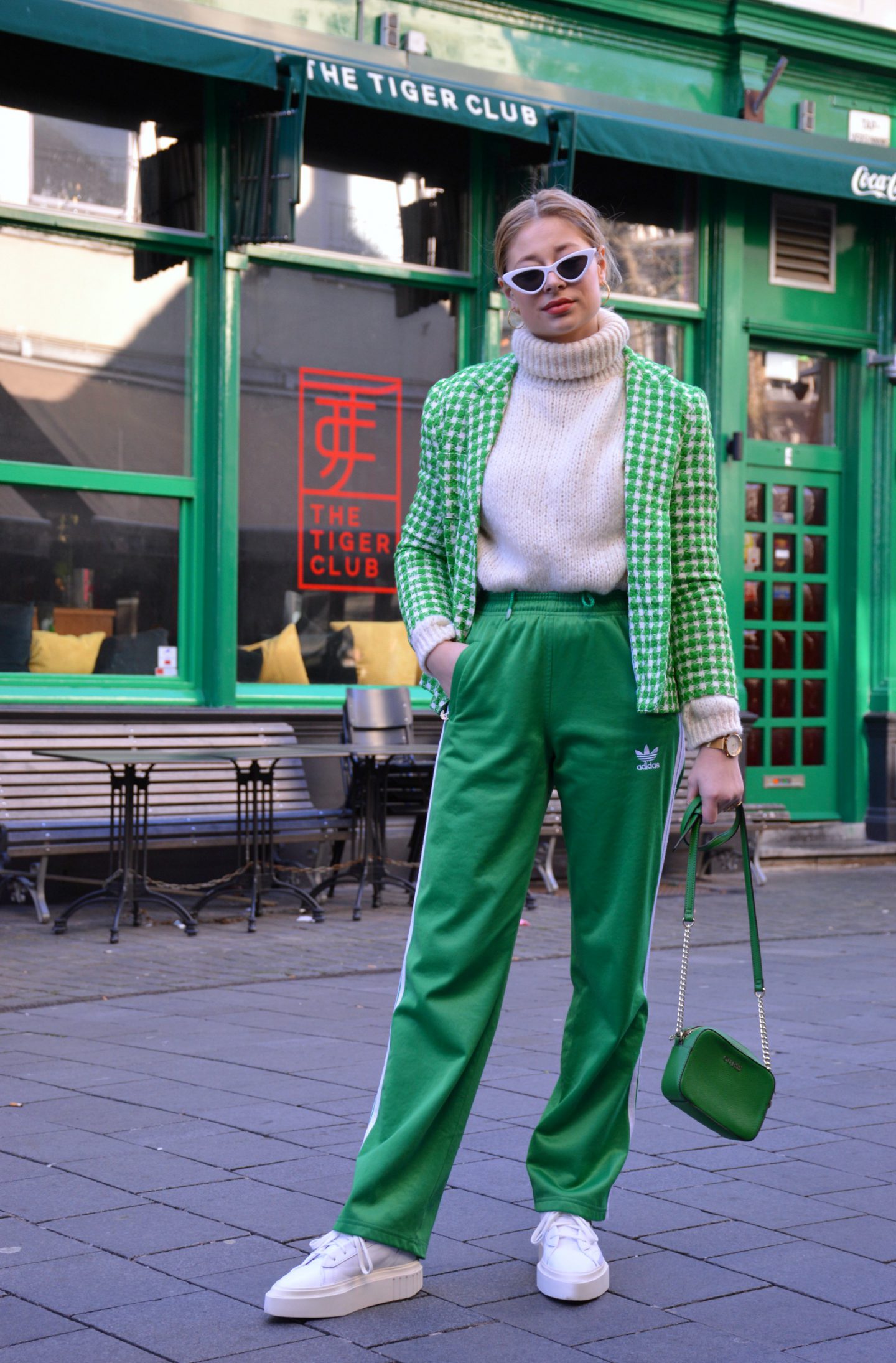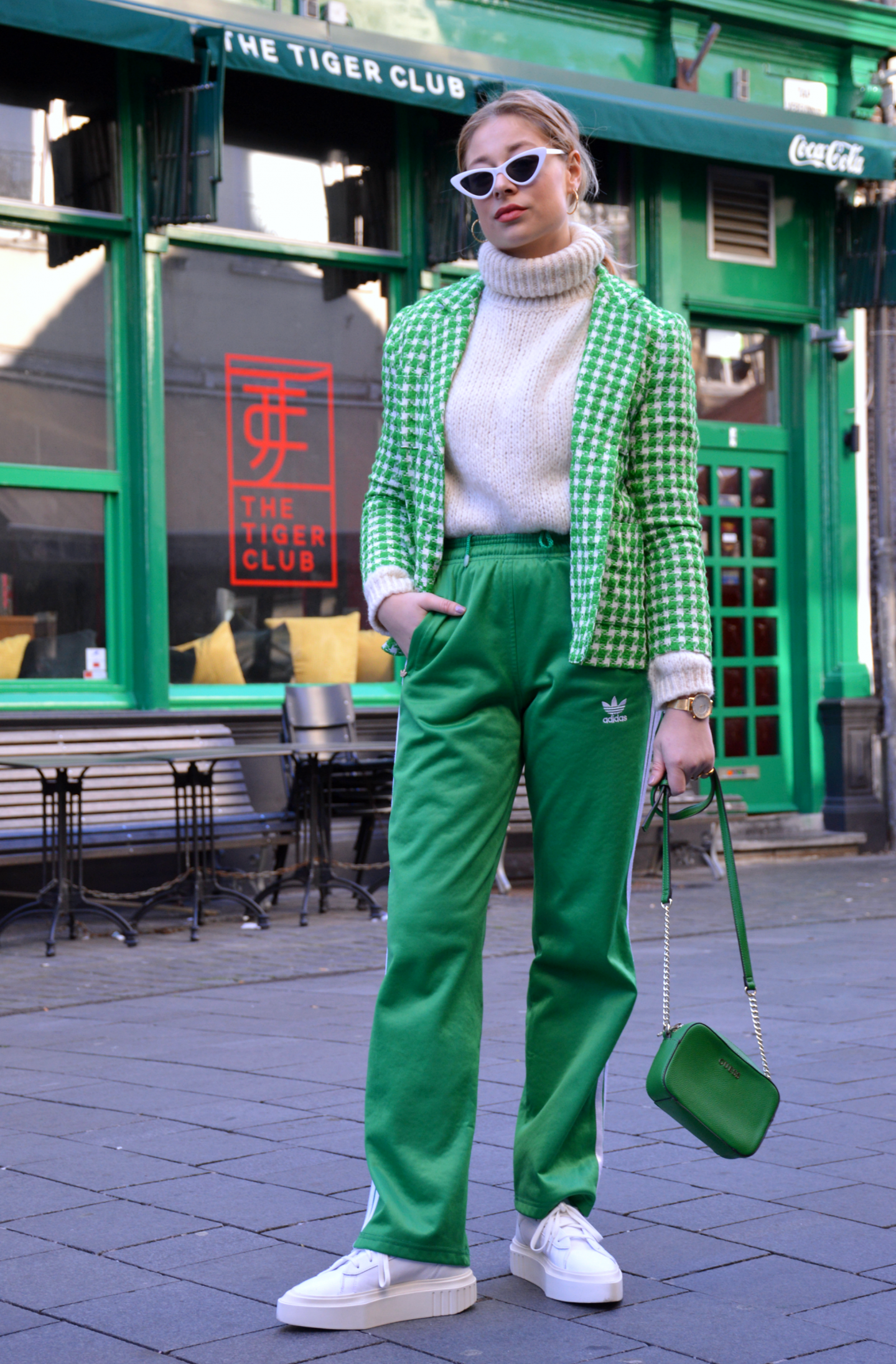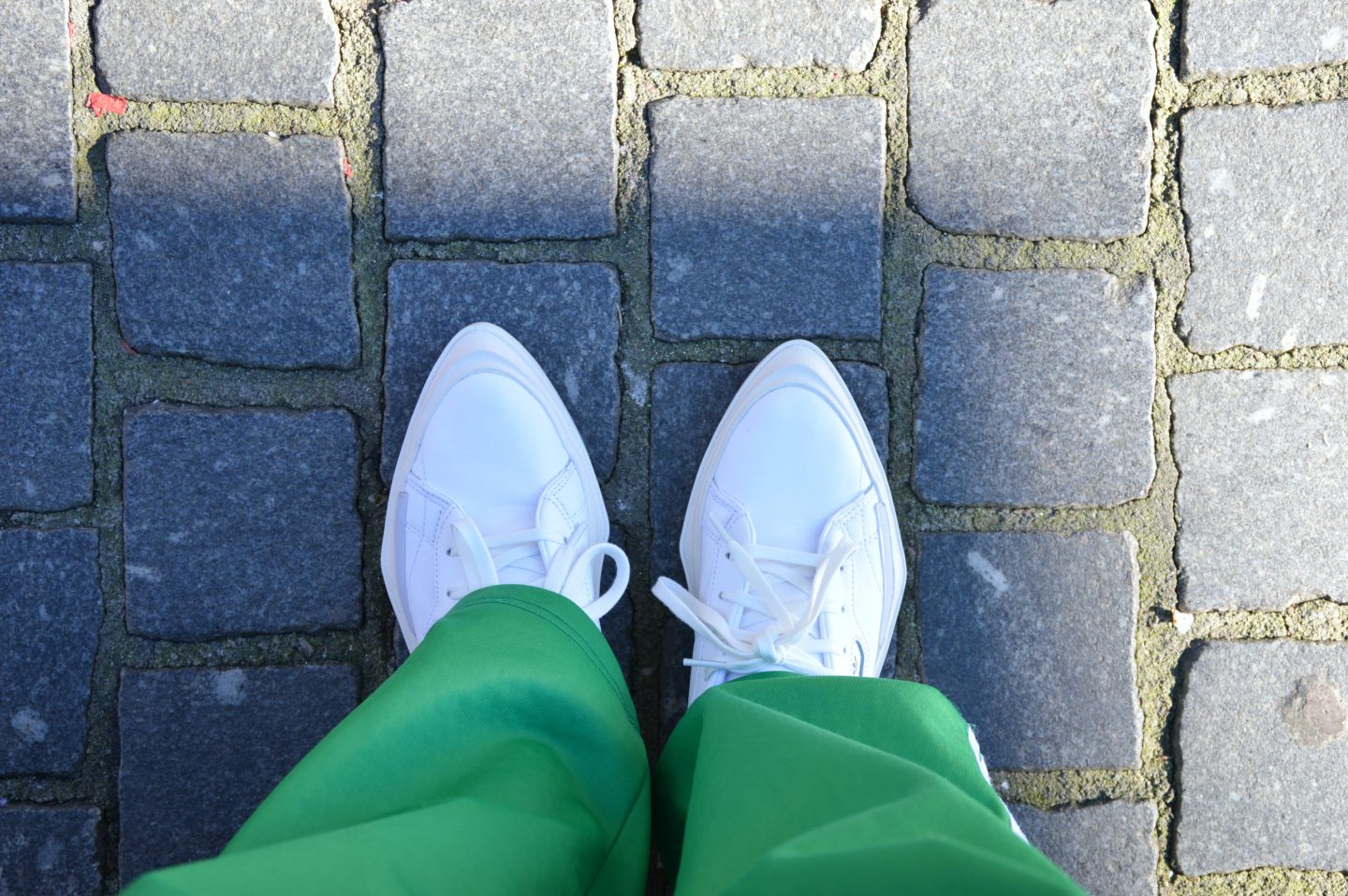 Twee weken geleden was ik bij de vintage kilo sale in Tilburg. Zo als altijd zocht ik naar toffe gekleurde outfits om leuke colourblock outfits mee te creeren. Een van de items die ik vond was deze blazer. Deze blazer is heeft een groene/witte hanenpoot print. Het leek me erg tof om deze te combineren in een groen/witte outfit!
Ik combineer deze blazer dan ook met een witte coltrui. Deze trui is heerlijk warm en zacht. Witte coltruien vind ik altijd een chique 'put together' look hebben haha, maar hier heb ik de trui op een iets sportievere manier gecombineerd. Deze trui draag ik op een groene Adidas broek, die precies dezelfde kleur is als de blazer, hoe tof?!
Hieronder draag ik Adidas schoenen van de nieuwe 'Sleek' collectie. Deze schoenen zijn een nieuwe variatie op de simpele witte sneaker en ik ben fan! Deze zullen dan ook zeker vaker voorbij komen in mijn outfit of the day's!
Daarnaast draag ik gouden sieraden, waaronder gouden oorbellen van My Jewellery. Ook draag ik een witte zonnebril van hetzelfde merk en een groene tas.
Wat vind jij van deze groen met witte outfit? Let me know!
Xxx Isabeau
SHOP THIS LOOK
Blazer, VINTAGE | Sweater, Chiquelle | Trousers, Adidas | Sneakers, Adidas Hypersleek | Earrings, MyJewellery | Sunglasses, MyJewellery | Bag, Guess