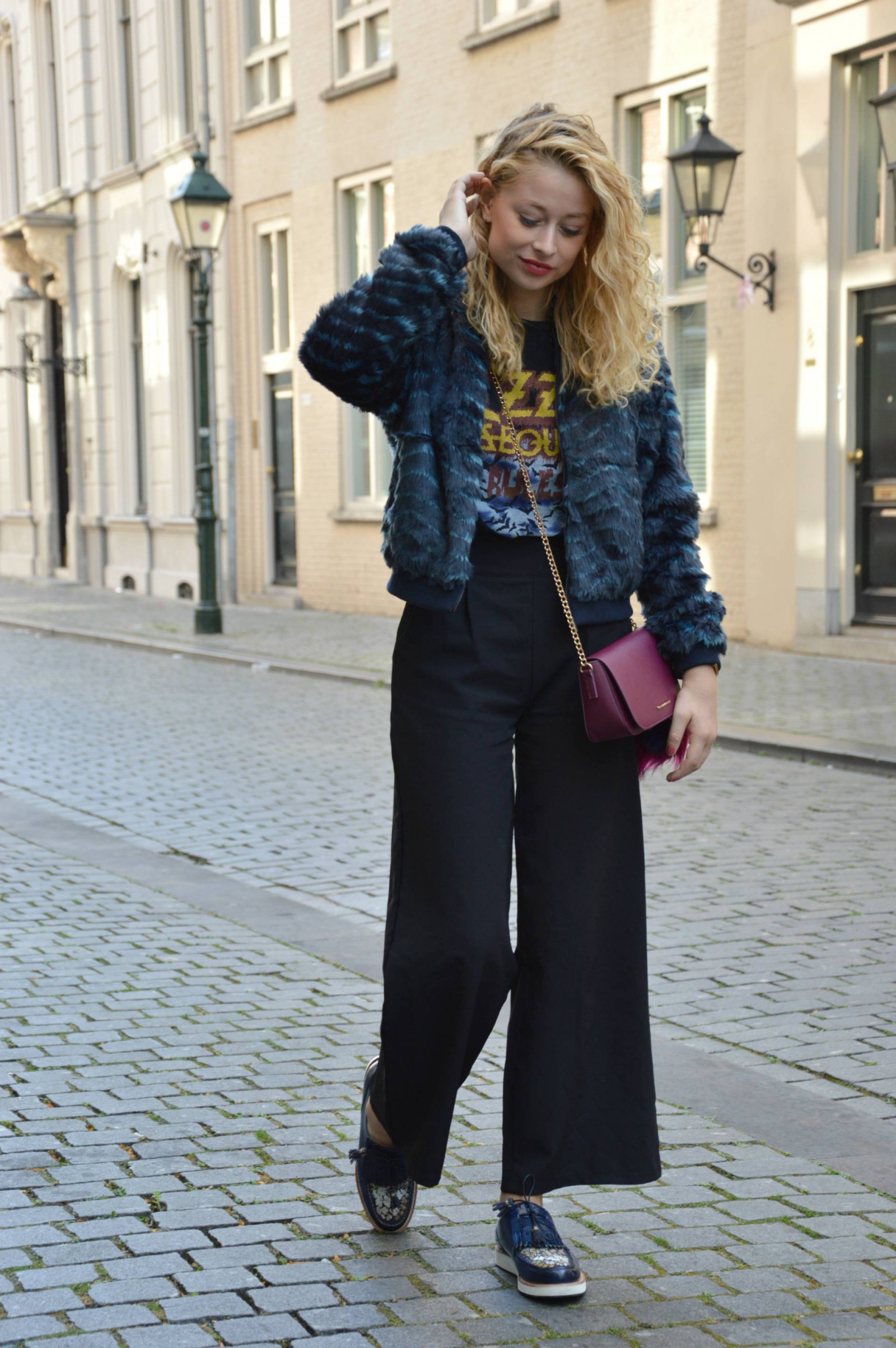 Hee,
Er staat een outfit of the day voor je klaar! Lees verder…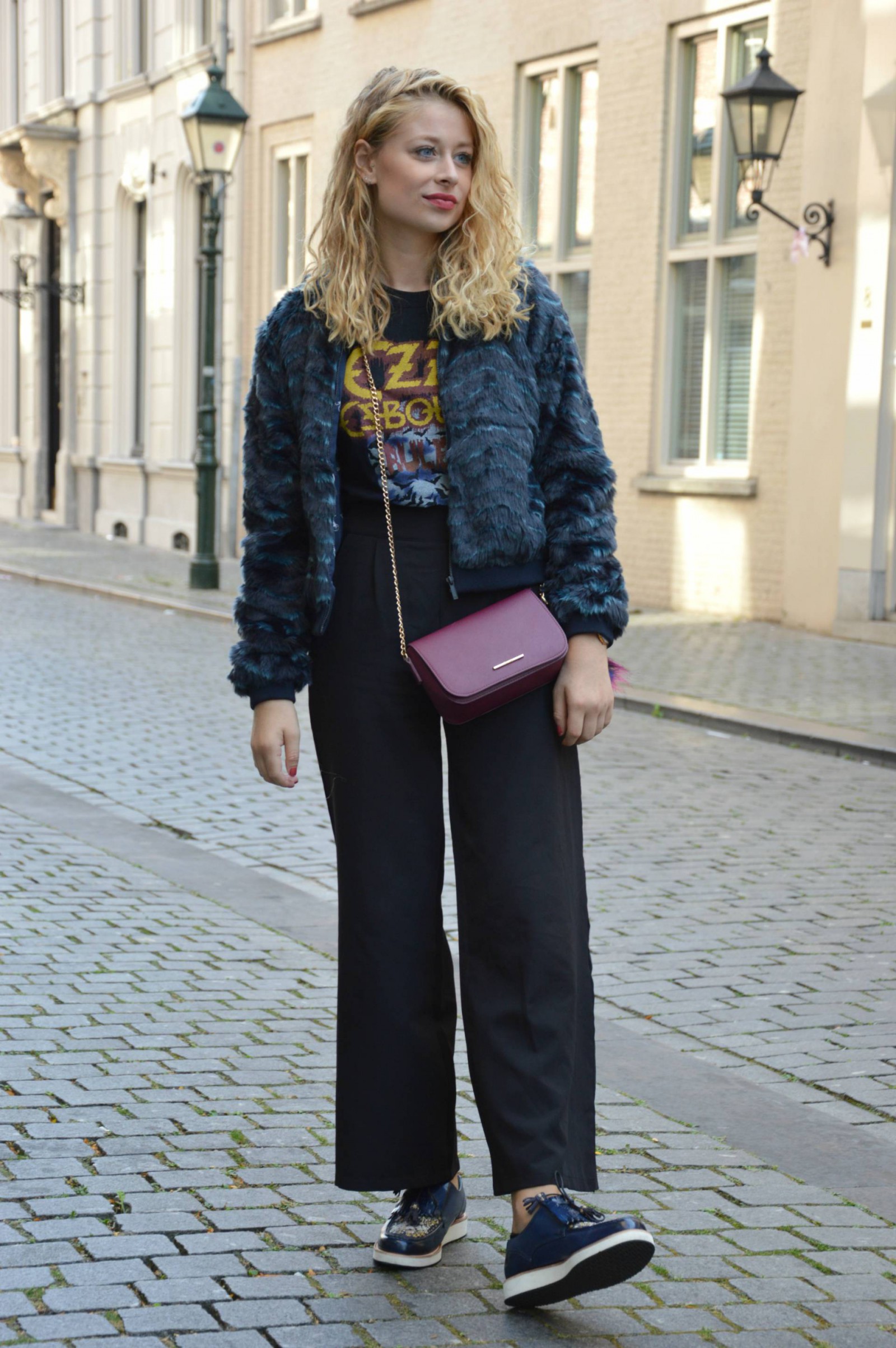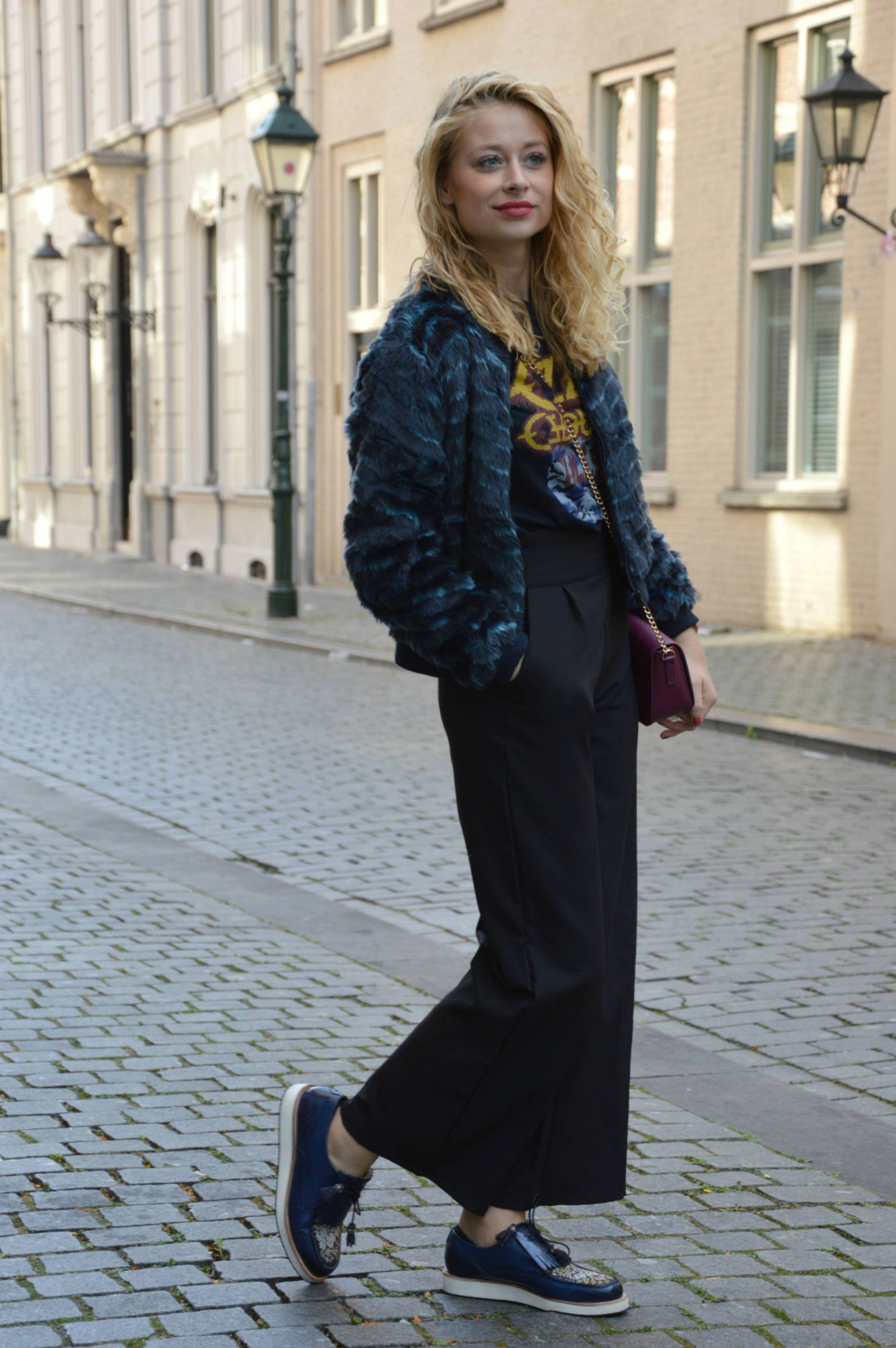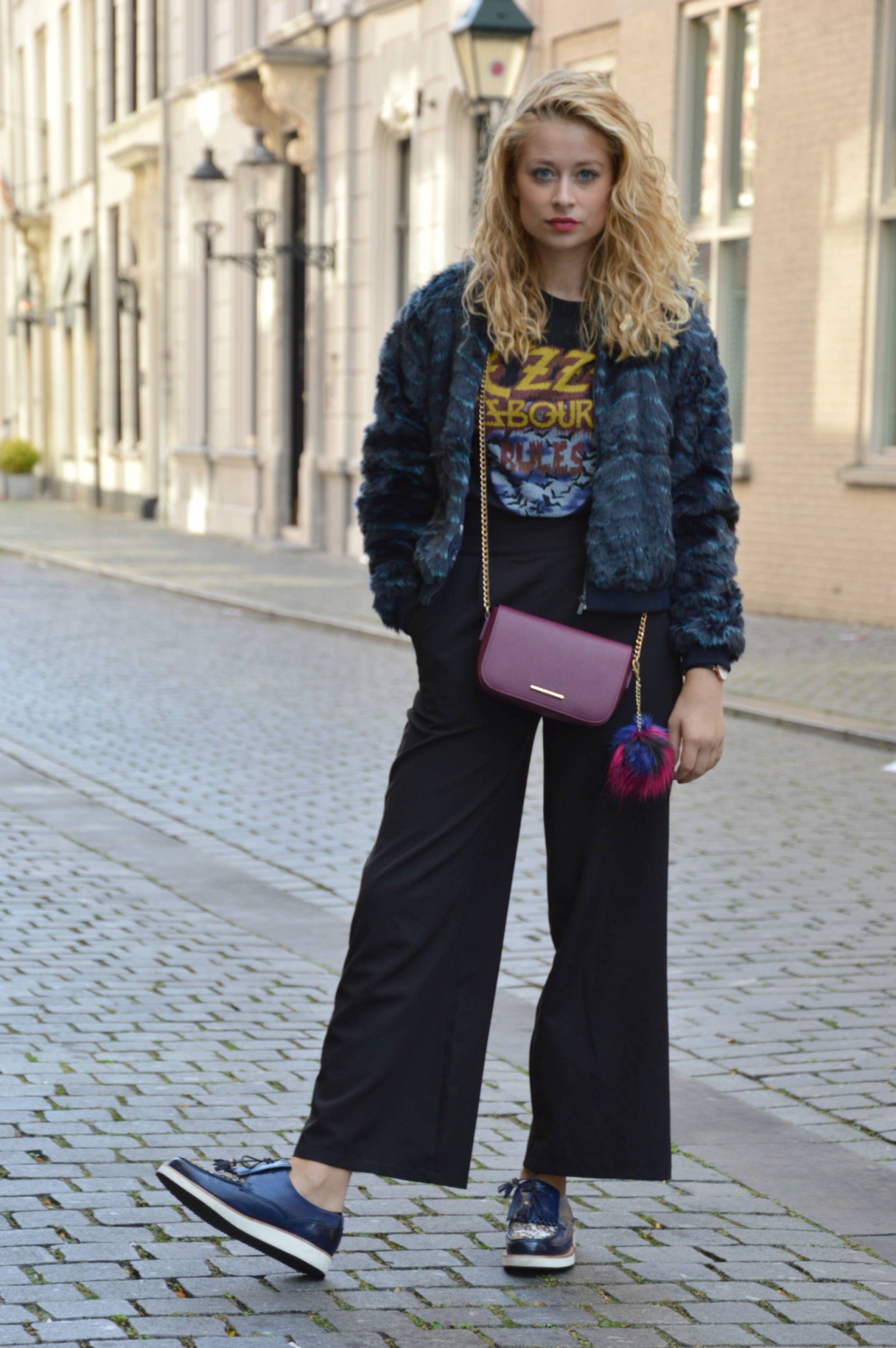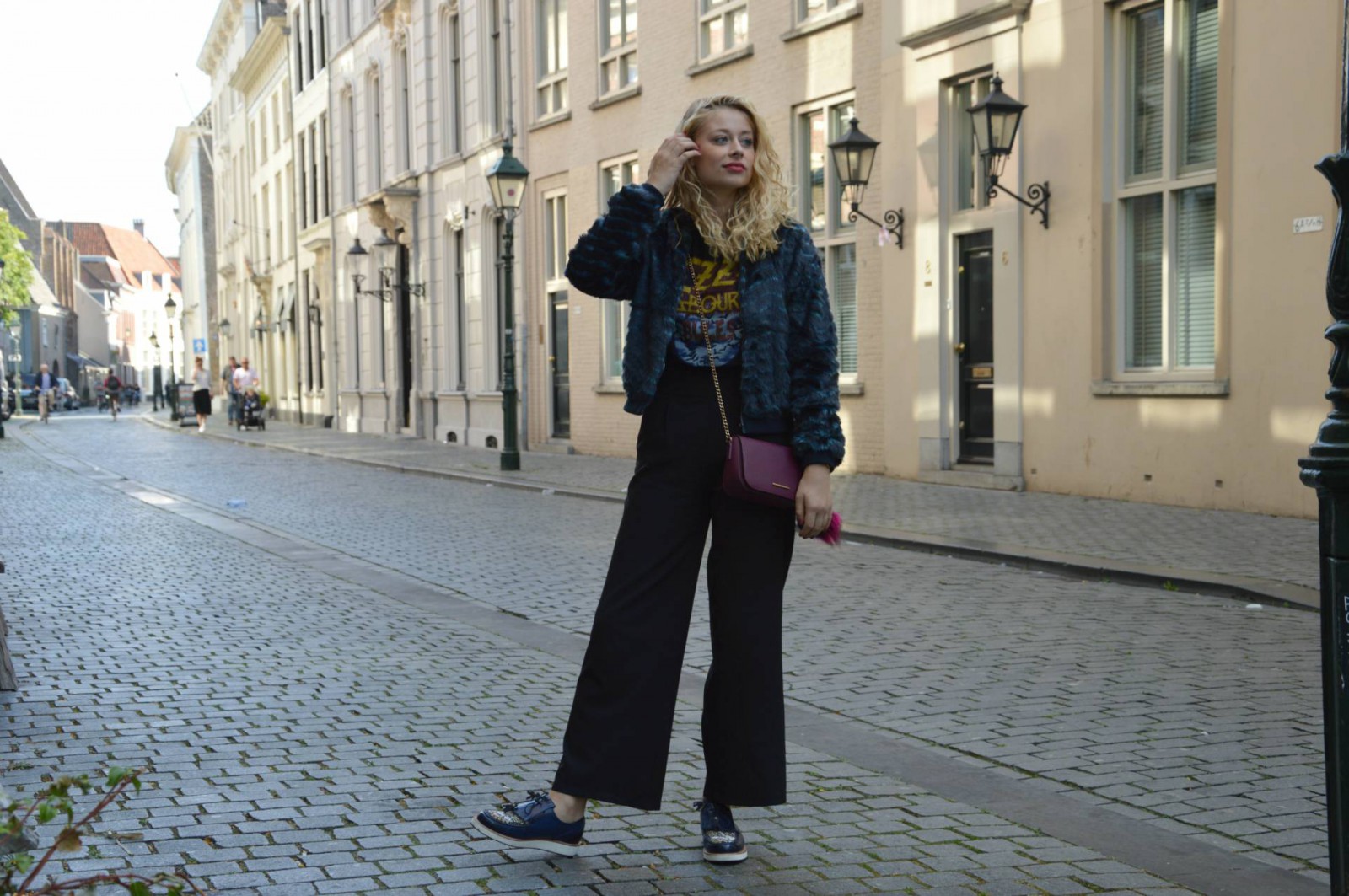 Een wat bonte outfit look vandaag! Deze items zou ik niet snel bij elkaar dragen, maar toen ik het aandeed vond ik het toch wel erg tof staan! Dat komt vooral door het jasje en de schoenen die ik hier draag. Afgelopen woensdag vertelde ik al dat er een item die ik bij The Sting had uitgekozen in deze outfit look voor zou komen. Dat is dit leuke, blauw, faux fur jasje! Het jasje is in een model van een bomber, wat het toch wat stoerder maakt. Het jasje heeft twee kleuren faux fur. Een wat lichtere en een donkere blauw. Zeker in de winter is dit jasje top! Heerlijk warm en het ziet er nog steeds leuk uit!
Ook de schoenen die ik hier draag vin dik suuuper tof! Deze zijn van het merk Melvin & Hamilton. Het zijn lager veterschoenen van echt leer in een blauw kleur. Op de neus is er een bloemenprint geborduurd. Zulke schoenen heb ik echt nog nergens anders gezien, zo cool! Later in de blogpost staat nog een close up foto van de schoenen. Ik ben echt heel blij met deze schoenen, want ze zijn leuk voor zoal de zomer als de herfst/winter!
Verder draag ik bij deze outfit een wijde, zwarte pantalon die high waisted is. Ook een zwart 'band-T' kan natuurlijk niet ontbreken! Als laatste een bordeaux rood/paars tasje met een pompom eraan.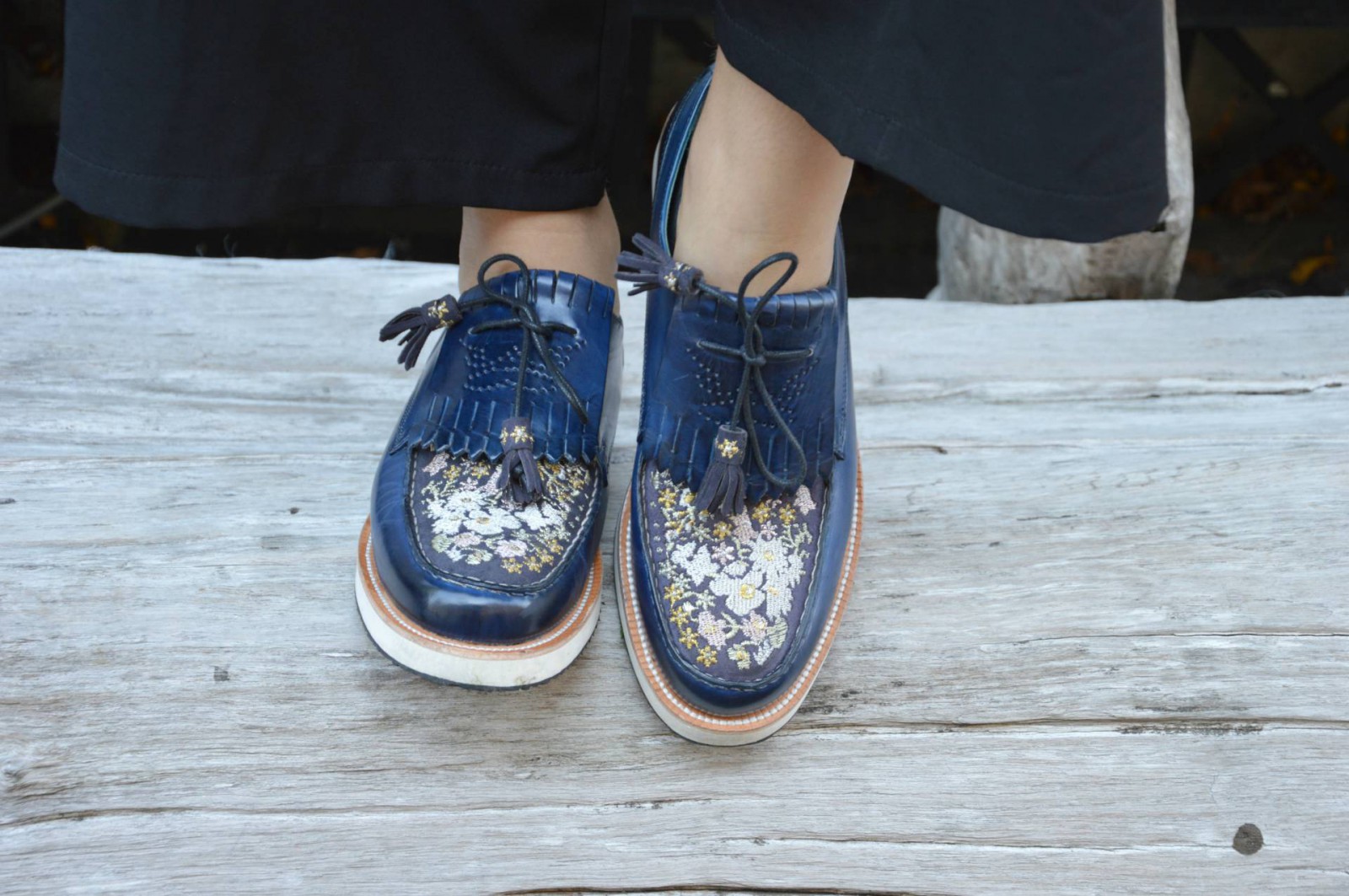 Xxx Isabeau
SHOP THIS LOOK
Shoes, Melvin & Hamilton | Trousers, Loavies | Shirt, Miss Guided | Jacket, The Sting | Bag & keychain, Bershka