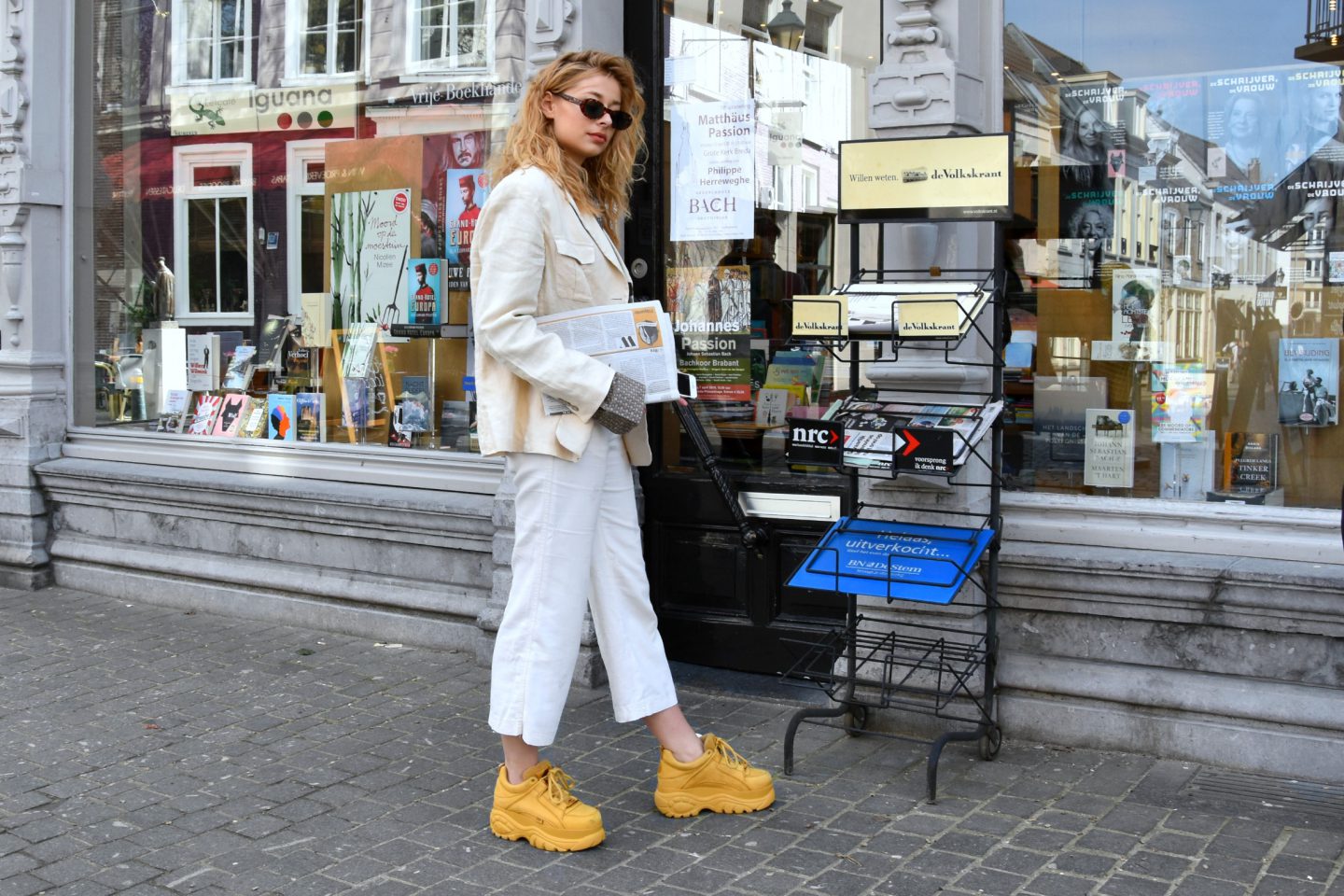 Buffalo shoes for the win! Lees verder…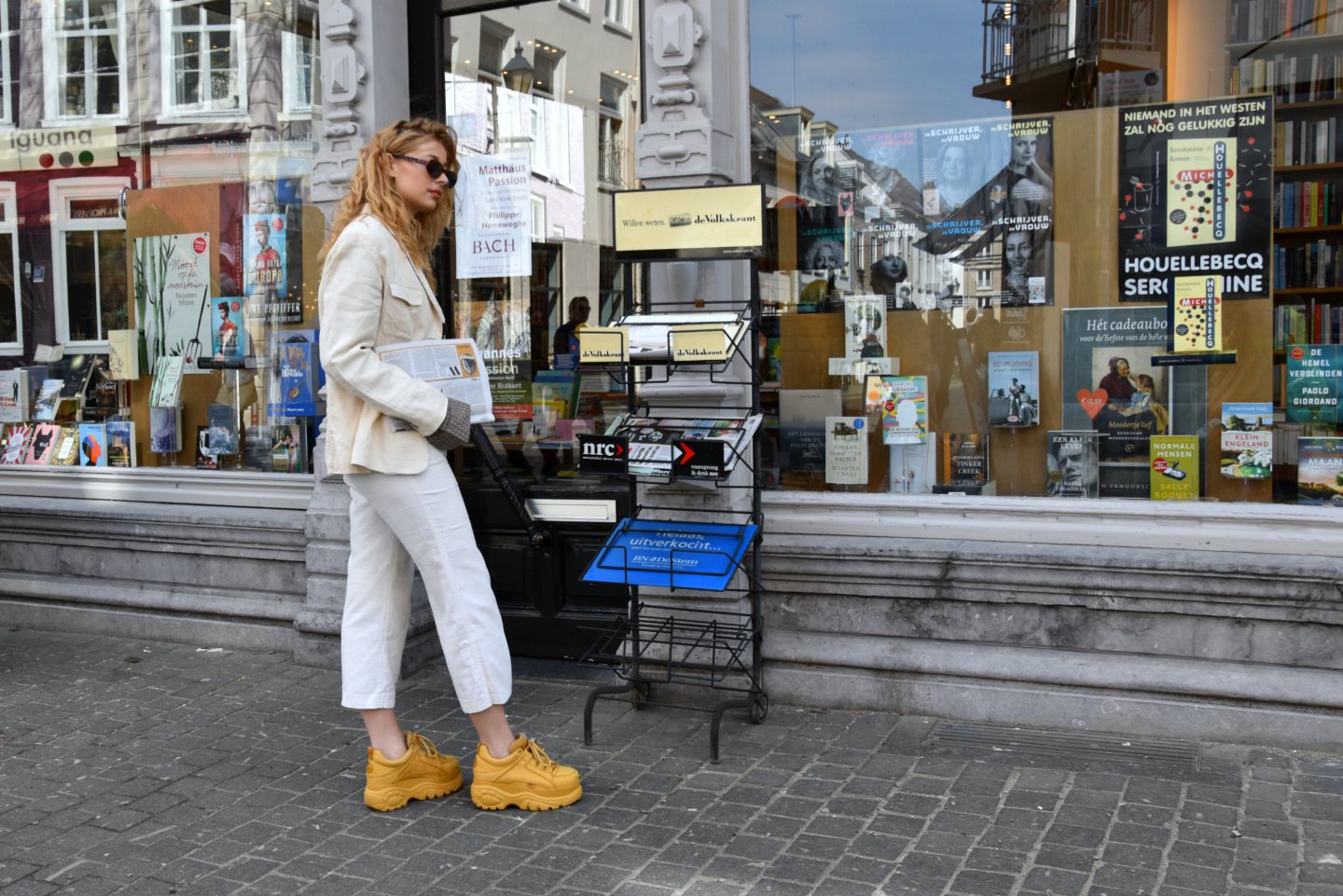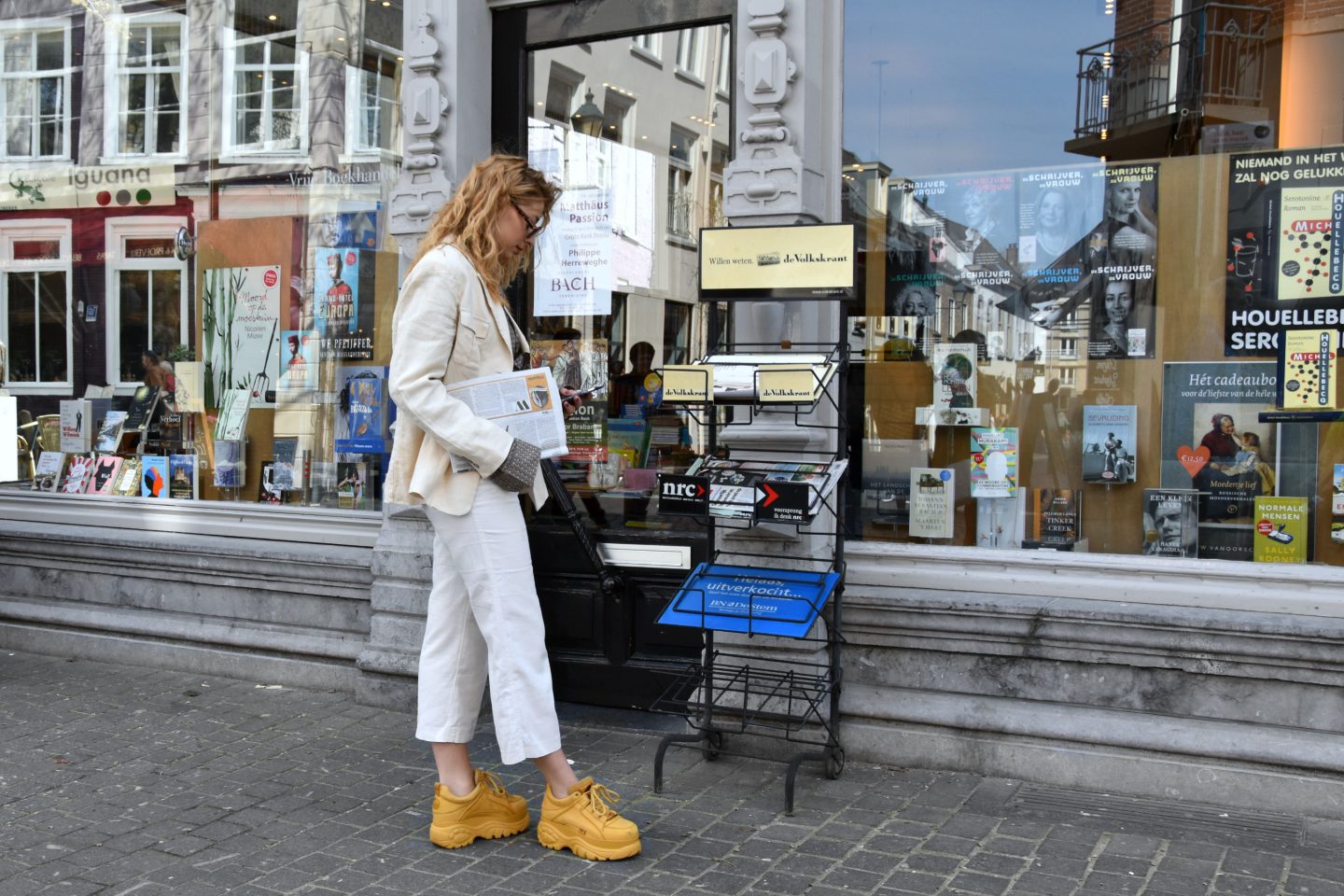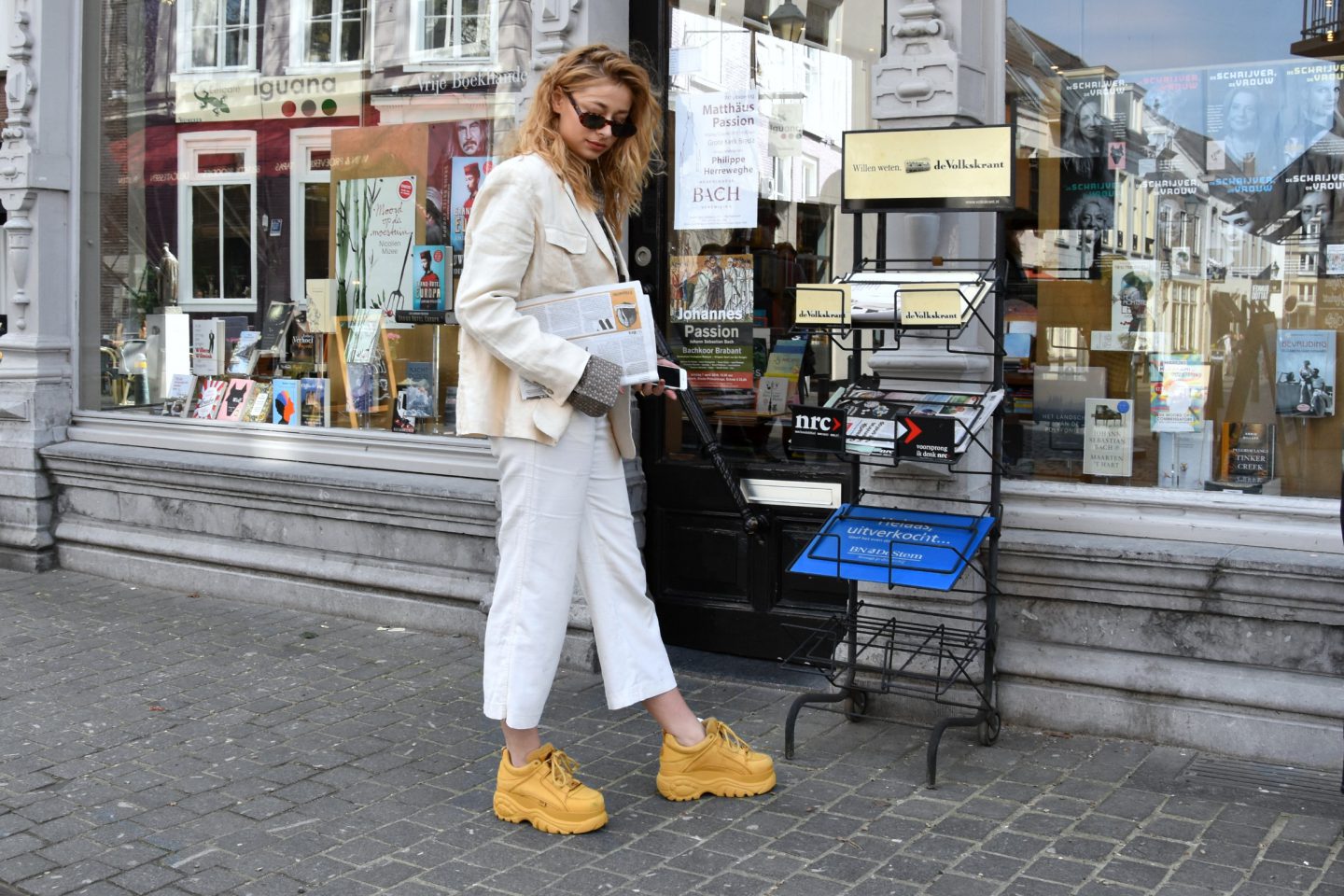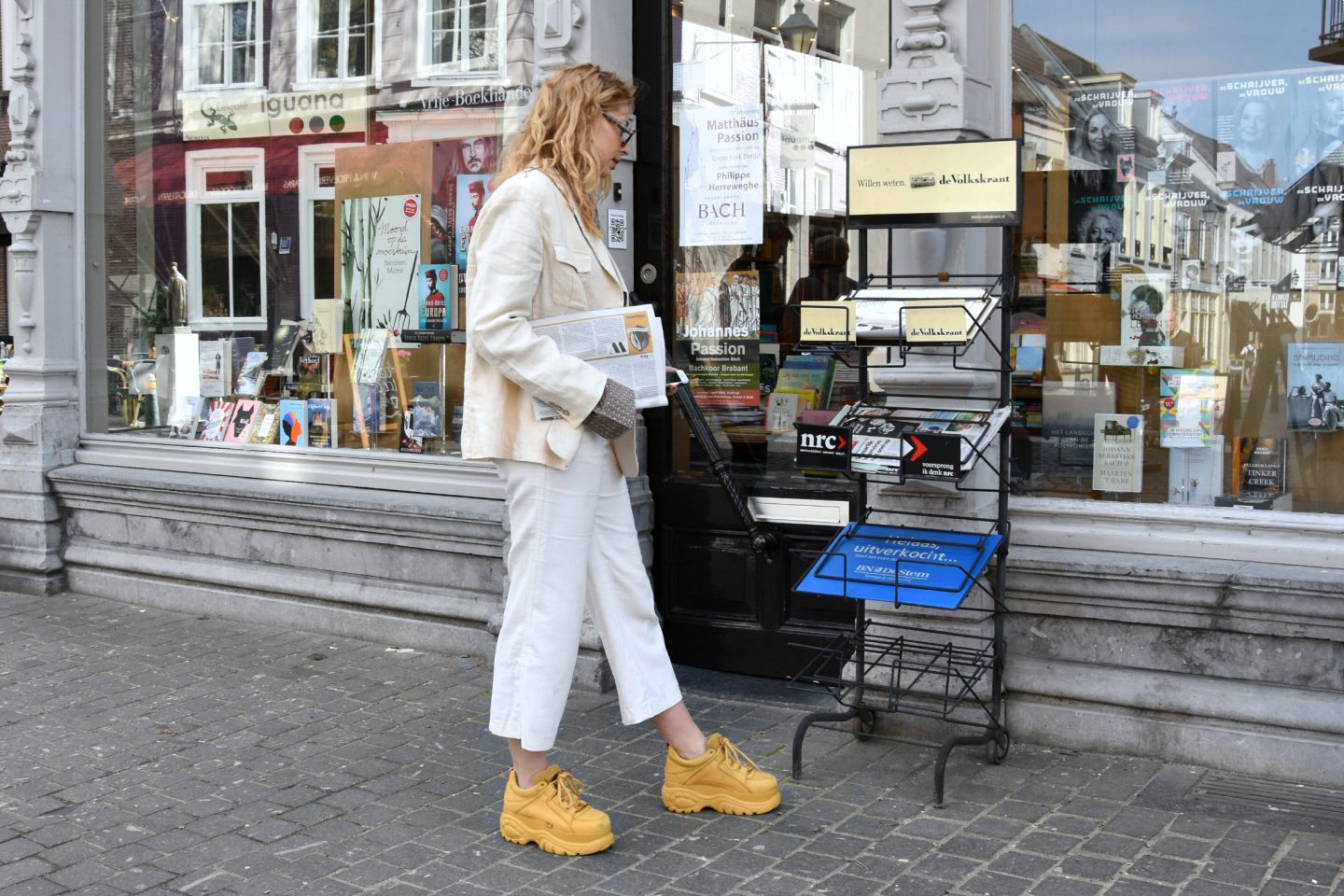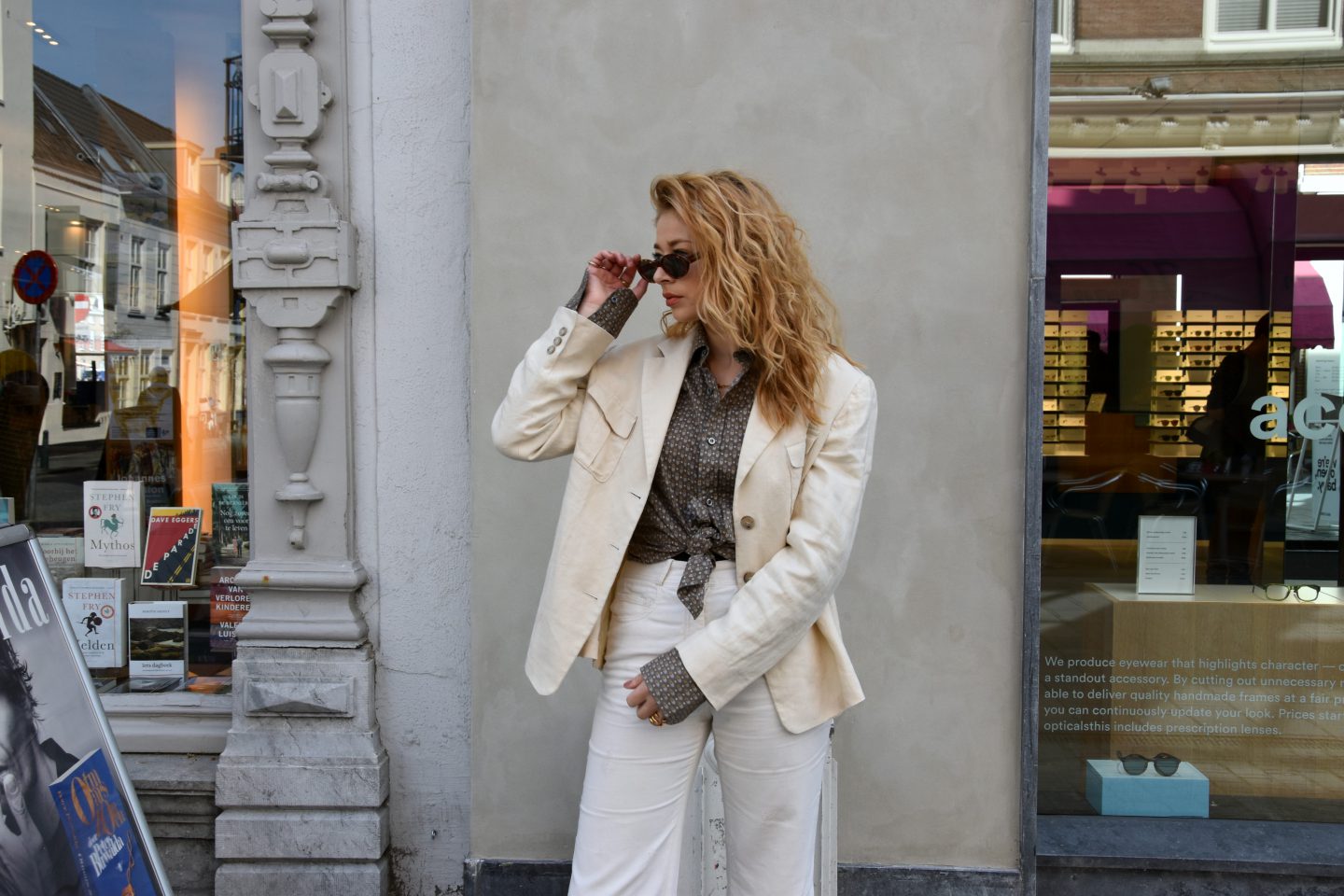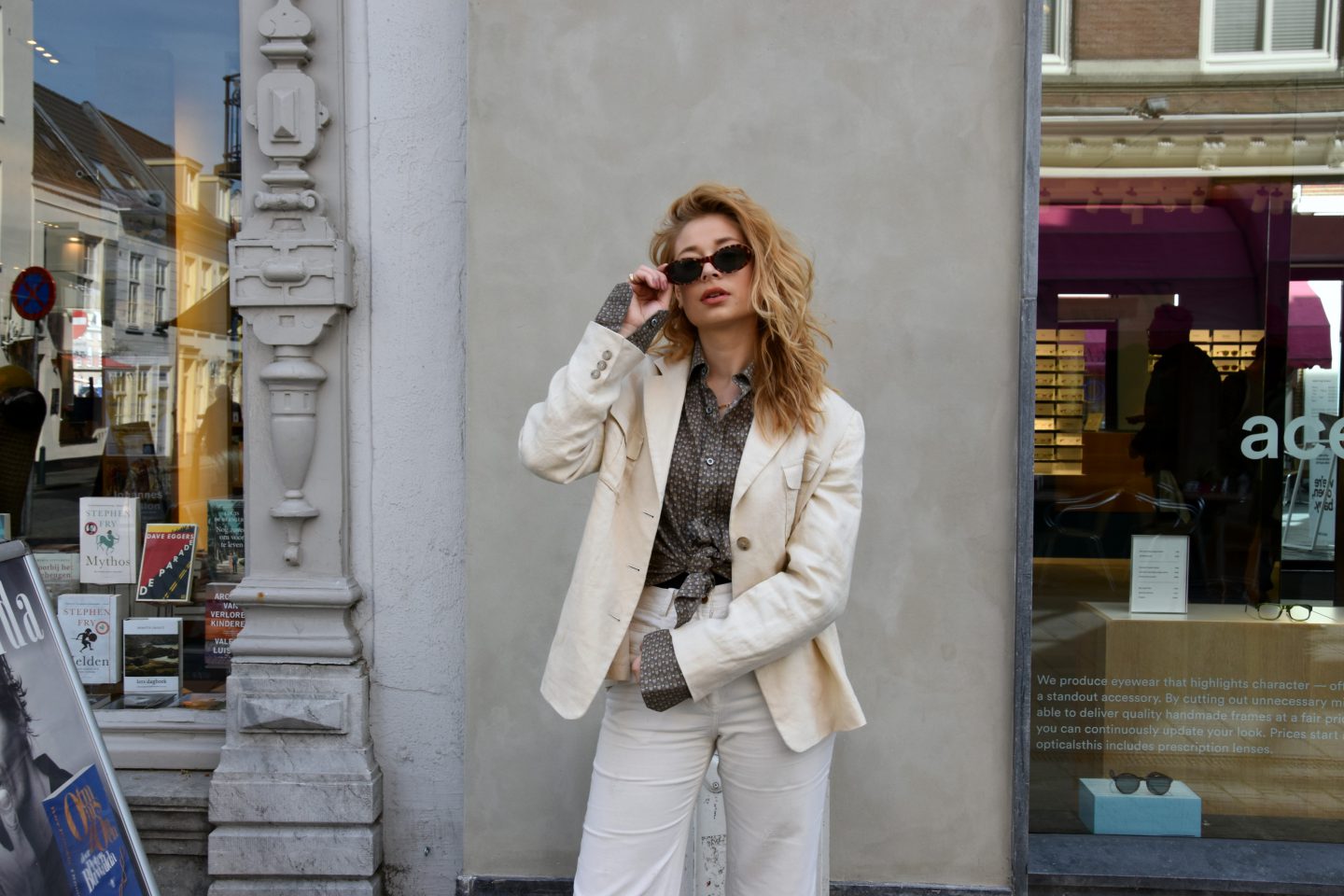 Een jaar geleden zag ik voor het eerst 'Buffalo sneakers'. Hele toffe sneakers met een dik platform van goede kwaliteit en in mooie kleuren. Nog leuker toen dit merk met mij wilde samenwerken!
Ik ontving deze geel/camel kleurige sneakers. Hoe leuk zijn ze?! In deze outfit combineer ik deze schoenen met een vintage designer vondst, namelijk deze gucci blouse. Even geleden was ik in Den Bosch voor een event en zocht ik op of er misschien in de buurt leuke vintage winkels waren, en dat was zo! Daar vond ik uiteindelijk deze super toffe blouse en toen ik op het labeltje keek, zag ik dat deze van Gucci was! Ik ben echt super blij met deze blouse én de kleuren passen precies bij de buffalo schoenen!
Verder draag ik een cream kleurige broek van Sandro en een linnen cream kleurige blazer van Max Mara, die ik ook in een kringloop winkel kocht!
Xxx Isabeau
SHOP THIS LOOK
Sneakers, Buffalo | Blouse, Vintage Gucci | Blazer, Vintage MaxMara | Trousers, Sandro | Sunglasses, Komono