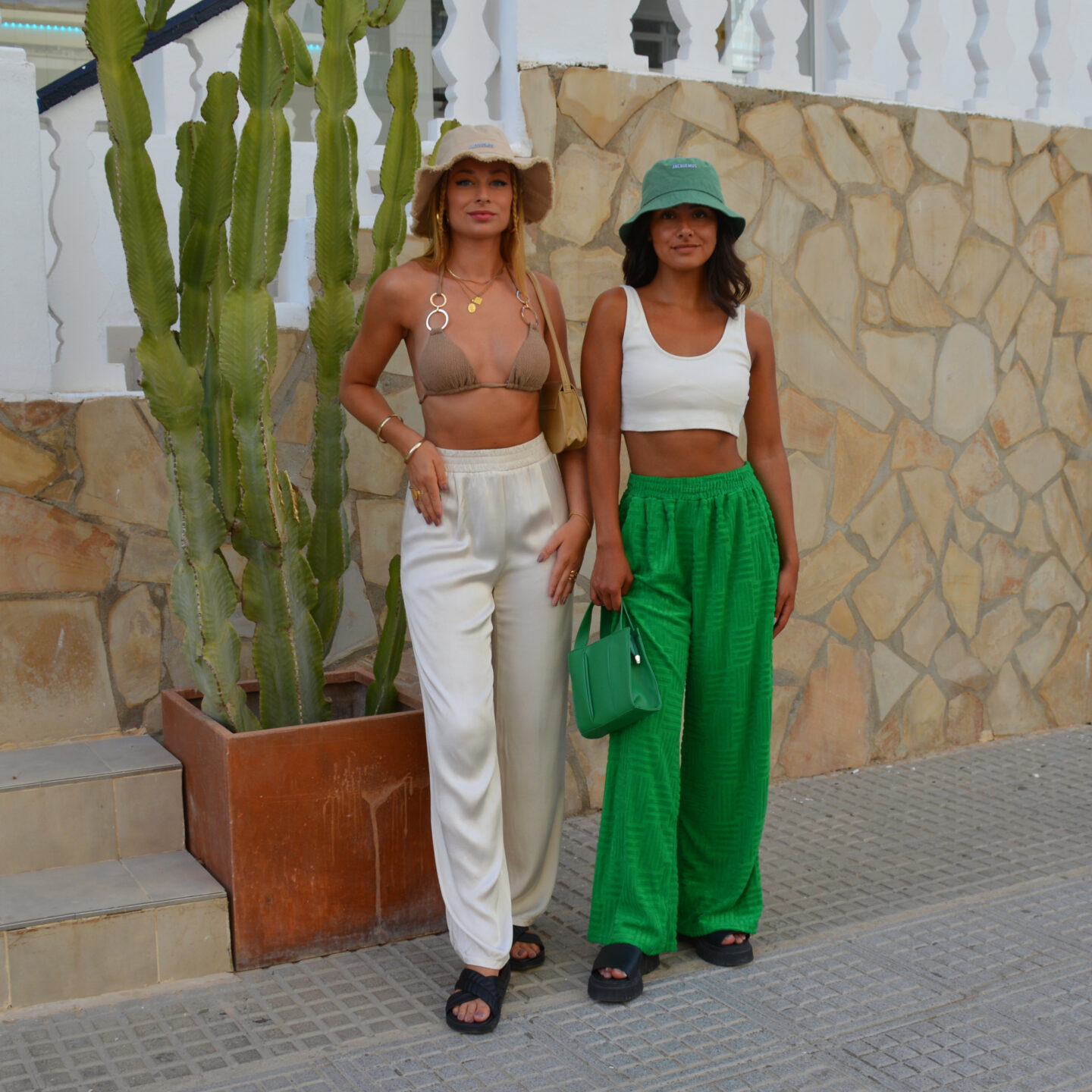 Enjoying the sun with our RedRag sandals on! Lees verder…
Tijdens onze vakantie op Ibiza droegen Anneloes en ik vaak onze zwarte sandalen van RedRag. Haar sandalen zijn zwarte, chunky sandalen met een brede band en een platform zool. De sandaaltjes die ik draag zijn zwarte, leren sandaaltjes die handgemaakt zijn in Spanje. De banden zijn gekruist, en een van de bandjes heeft een gevlochten detail.
We combineren beide de sandaaltjes met witte, beige en groene tinten. Zo draagt Anneloes een groene broek die ze kocht bij Ruta Ibiza, een groene tas, een bucket hat van Jacquemus en een witte croptop.
Ik combineer de RedRag sandaaltjes met een creme kleurige satijn look broek van Bershka en een beige bikinitop met gouden details. Daarnaast draag ik een beige tas, mijn beige Jacquemus hoed en goudkleurige sieraden.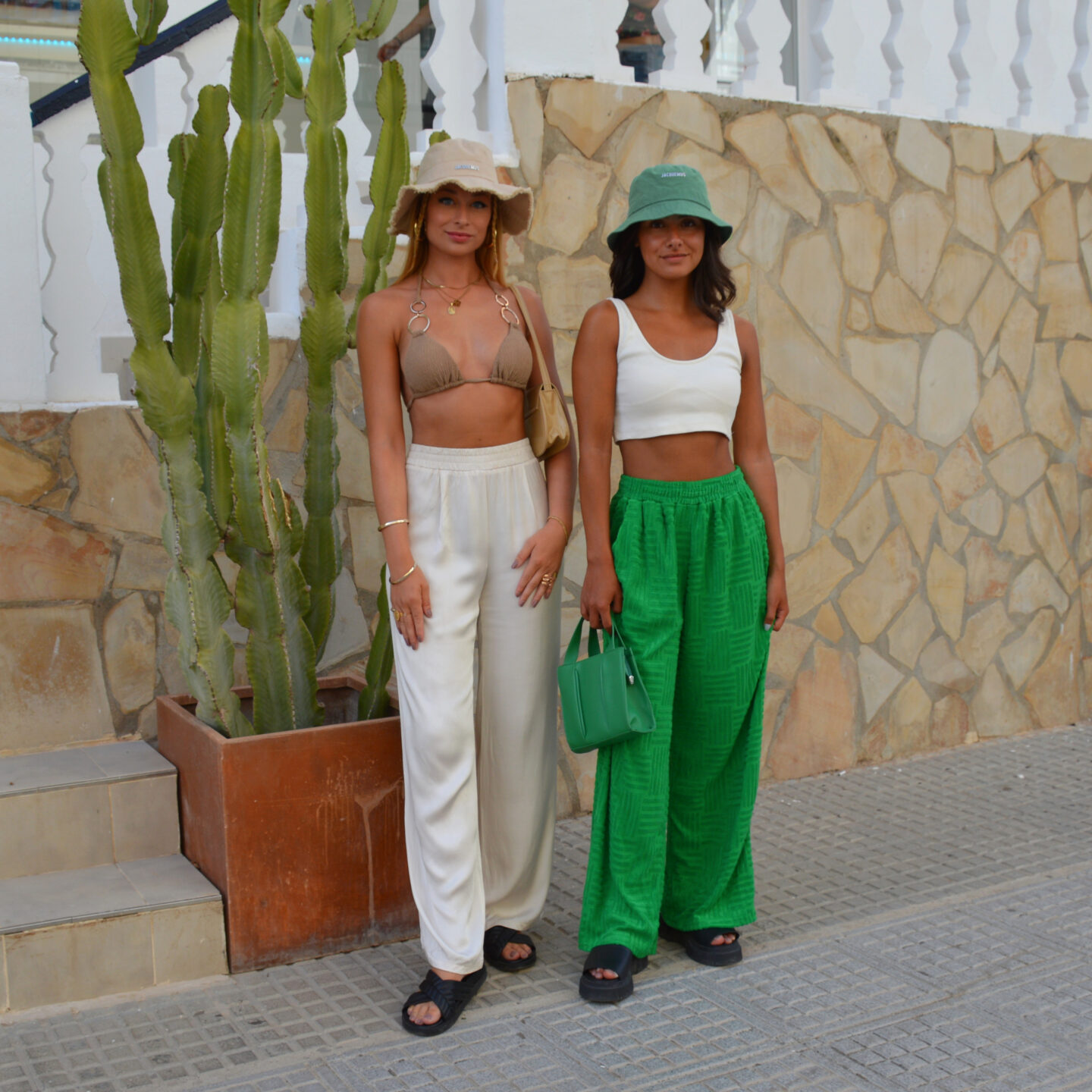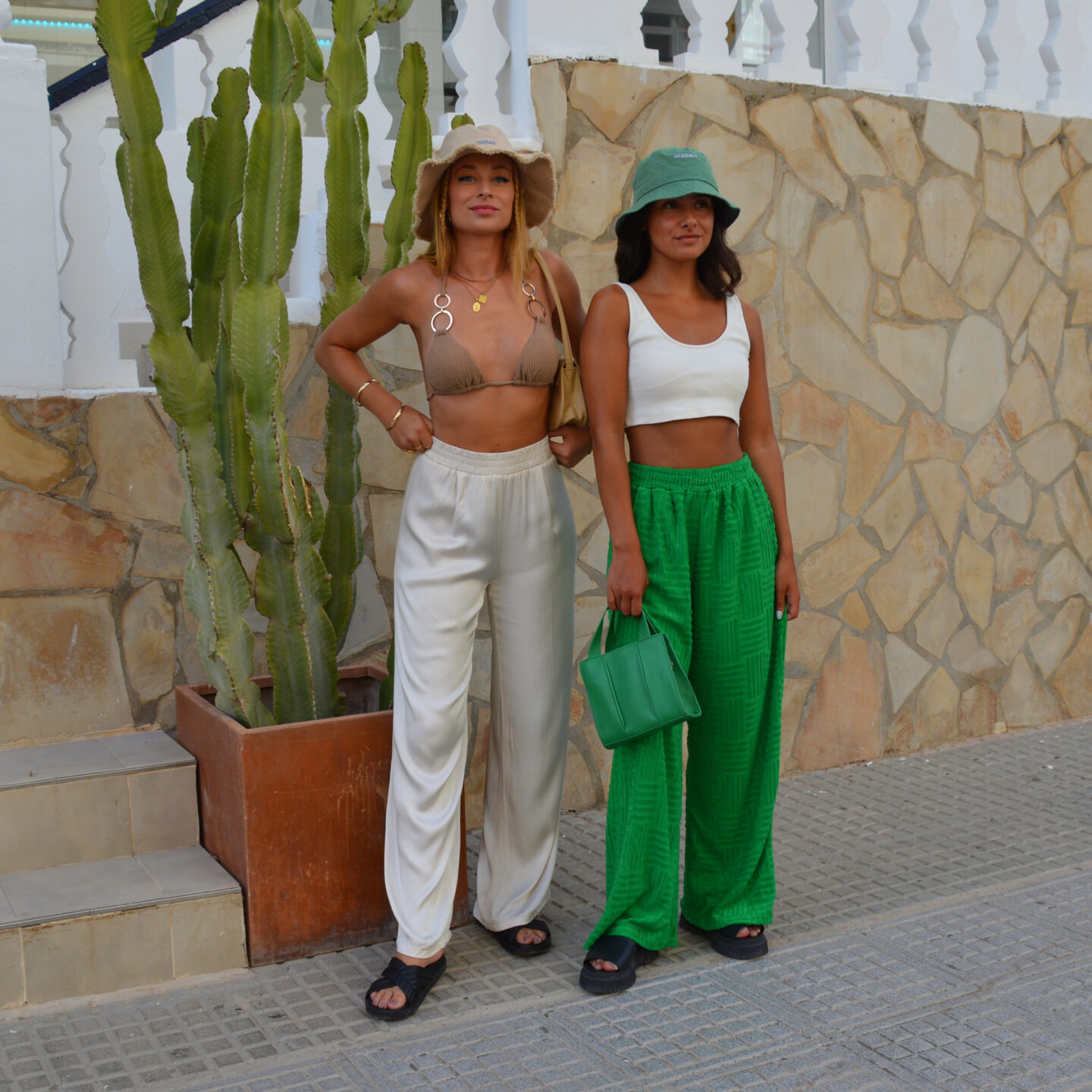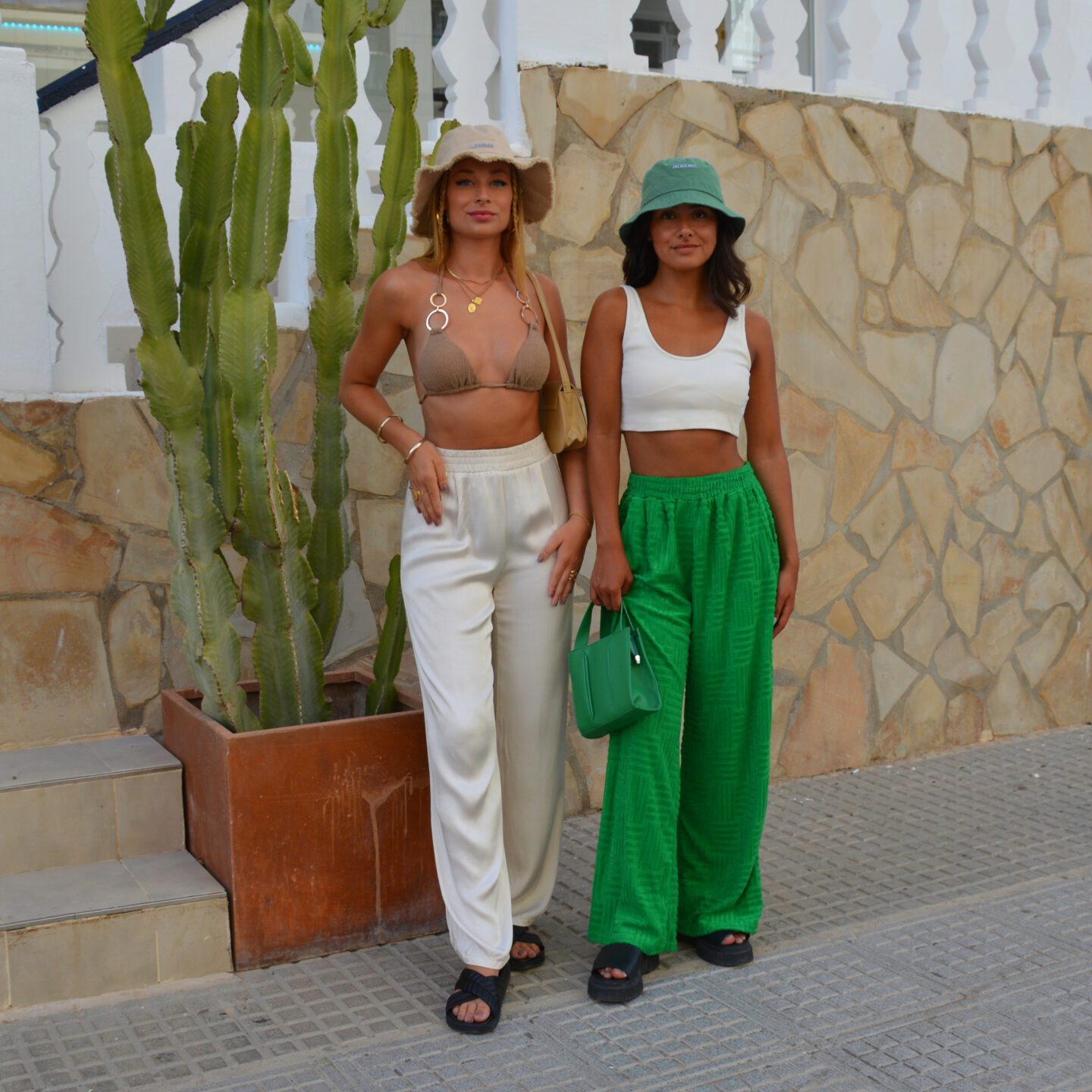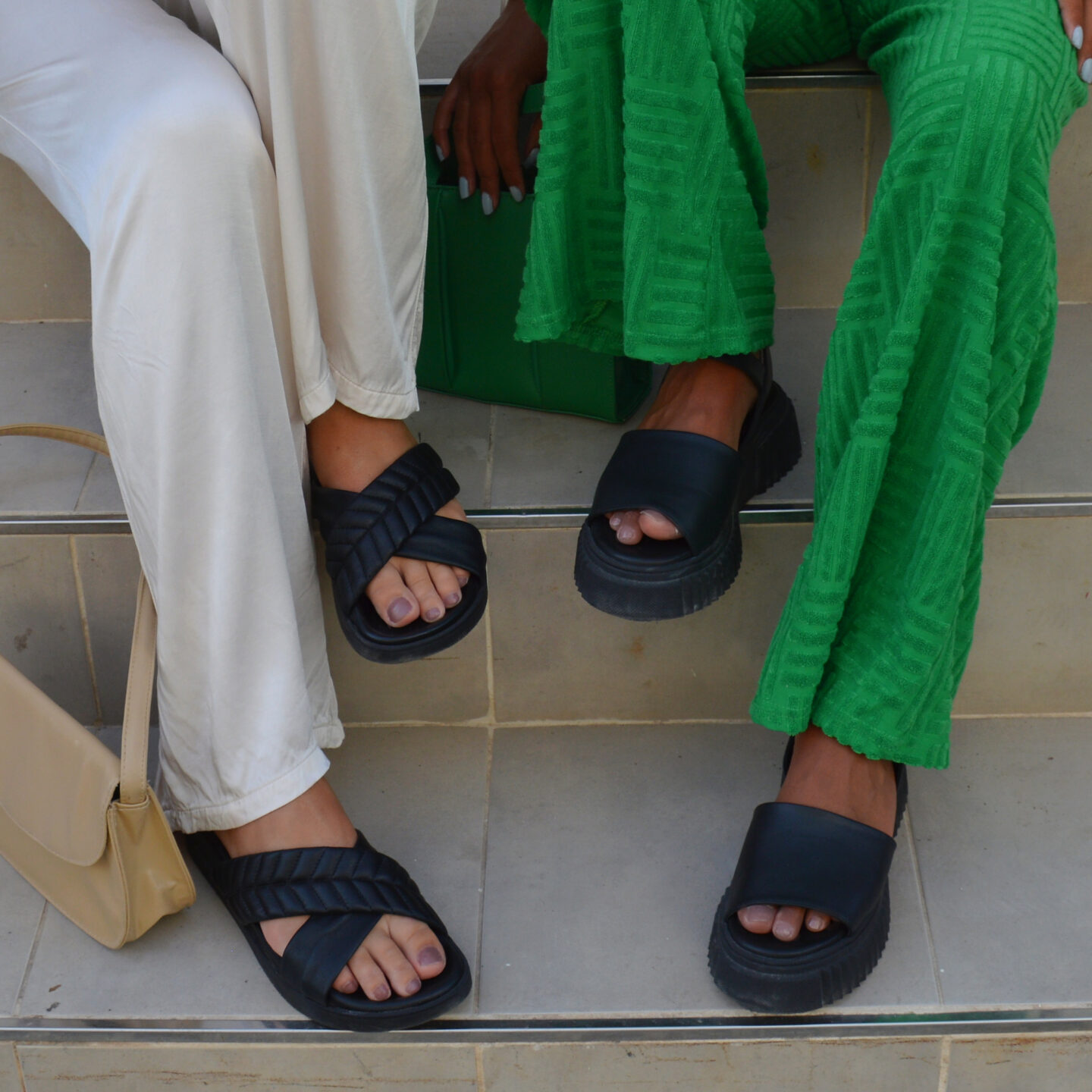 Welke paar sandalen vind jij het leukste? Let me know!

Xxx Isabeau