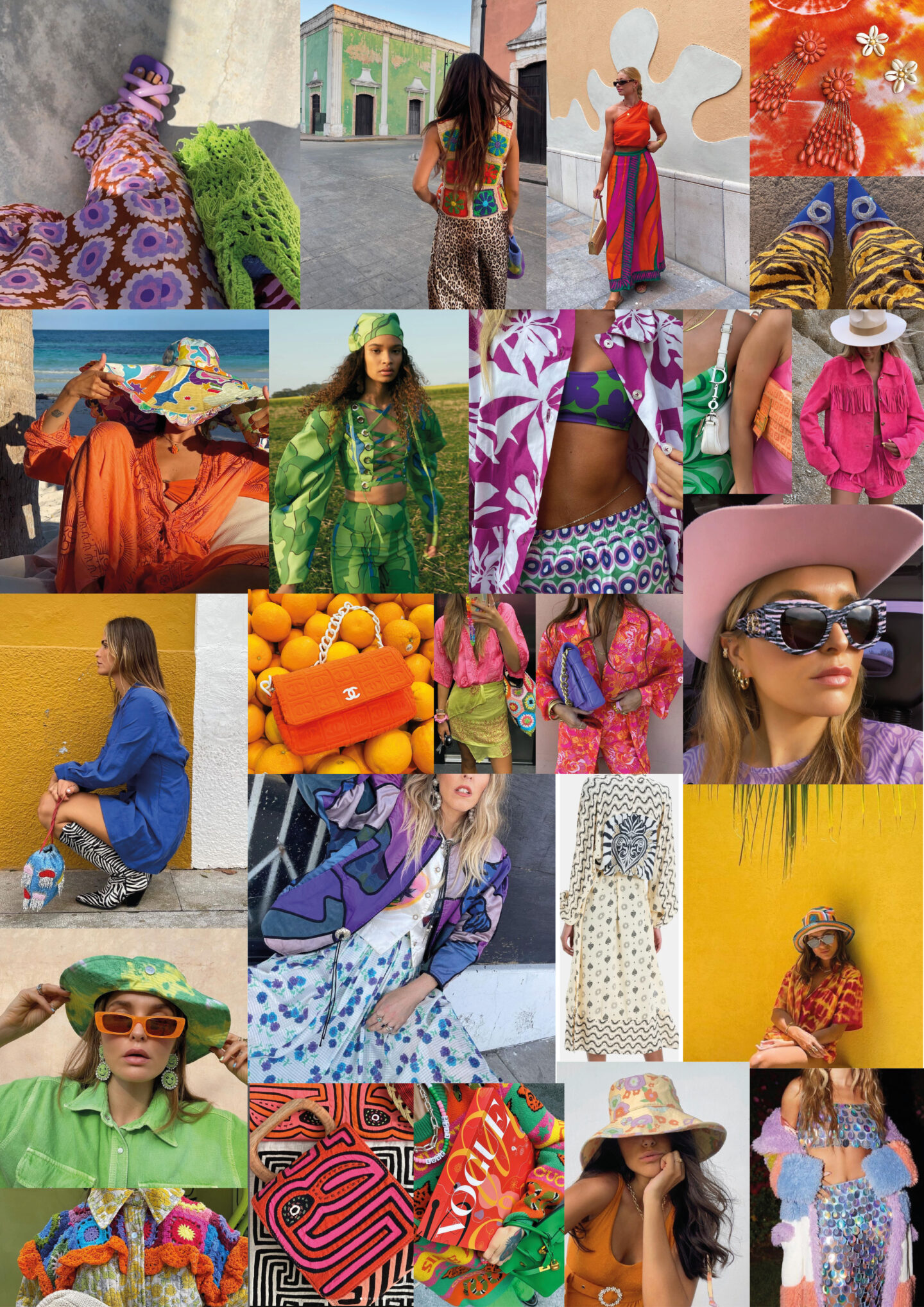 Het is tijd voor Moodboard Monday! Met deze week; prints and colors. Lees verder…
Iets wat ik heel graag doe is het maken van moodboards. Als ik even geïnspireerd wil raken, of als ik bijvoorbeeld naar een vintage (kilo) sale ga en wat richting wil hebben, maak ik een moodboard.
Vaak heb ik een richting in mijn hoofd van het moodboard en deze keer is het thema 'prints and color'.
Het combineren van prints vind ik zelf heel erg leuk om te doen, maar ook om te zien! Vooral als de prints perfect qua kleur met elkaar matchen, zoals bijvoorbeeld de afbeelding met bikini top in met paars/roze, groene en donker paarse print. Al zijn het drie verschillende prints, ze passen allemaal perfect bij elkaar!
Ook ben ik de laatste tijd erg fan van hoeden, zoals je ook in het moodboard terug ziet.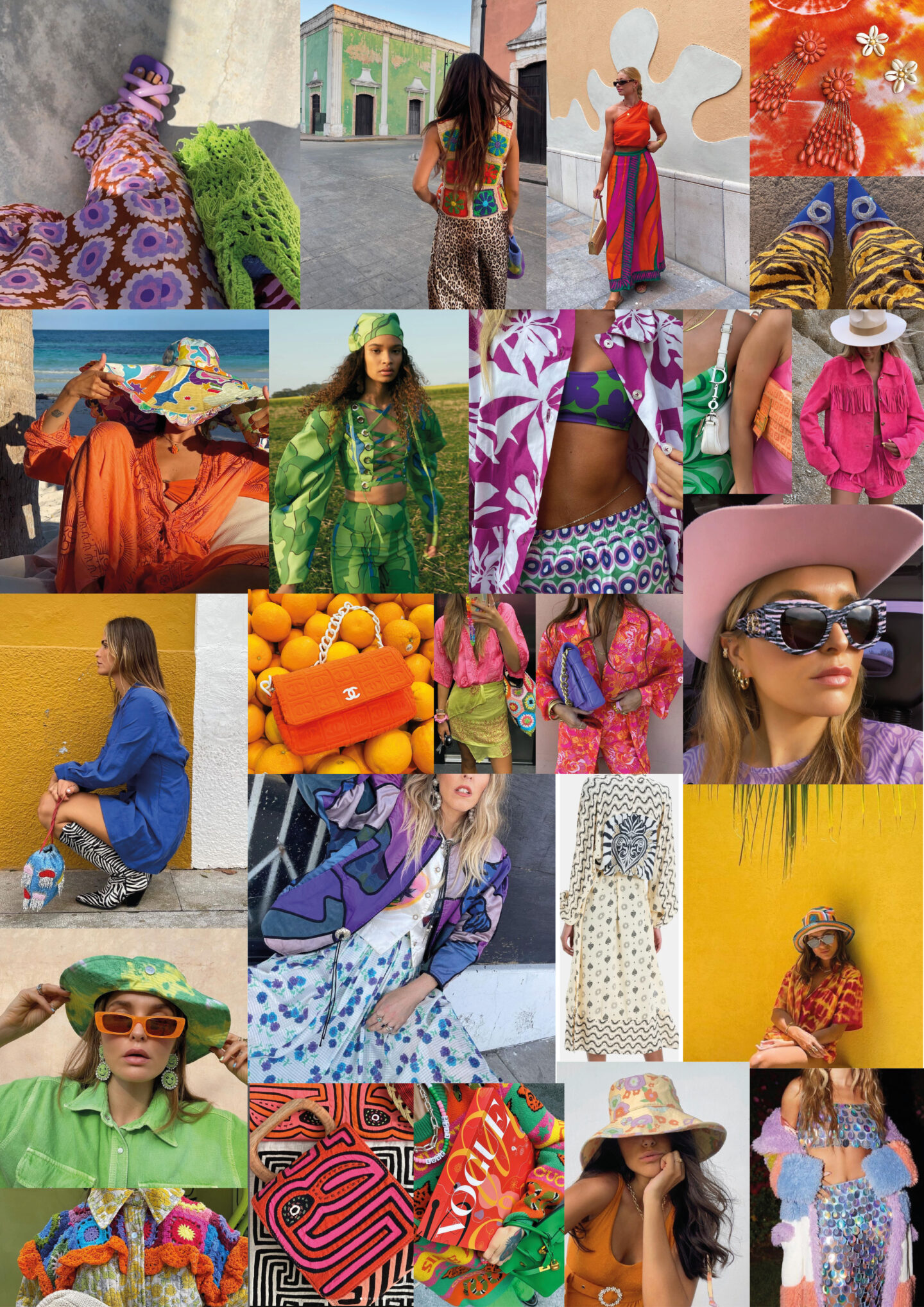 In de maand augustus zal er elke maandag een 'moodboard monday' online komen! Dus, als je op zoek bent naar wat kleding inspiratie, neem dan zeker op de maandagen een kijkje op mijn blog!
Xxx Isabeau