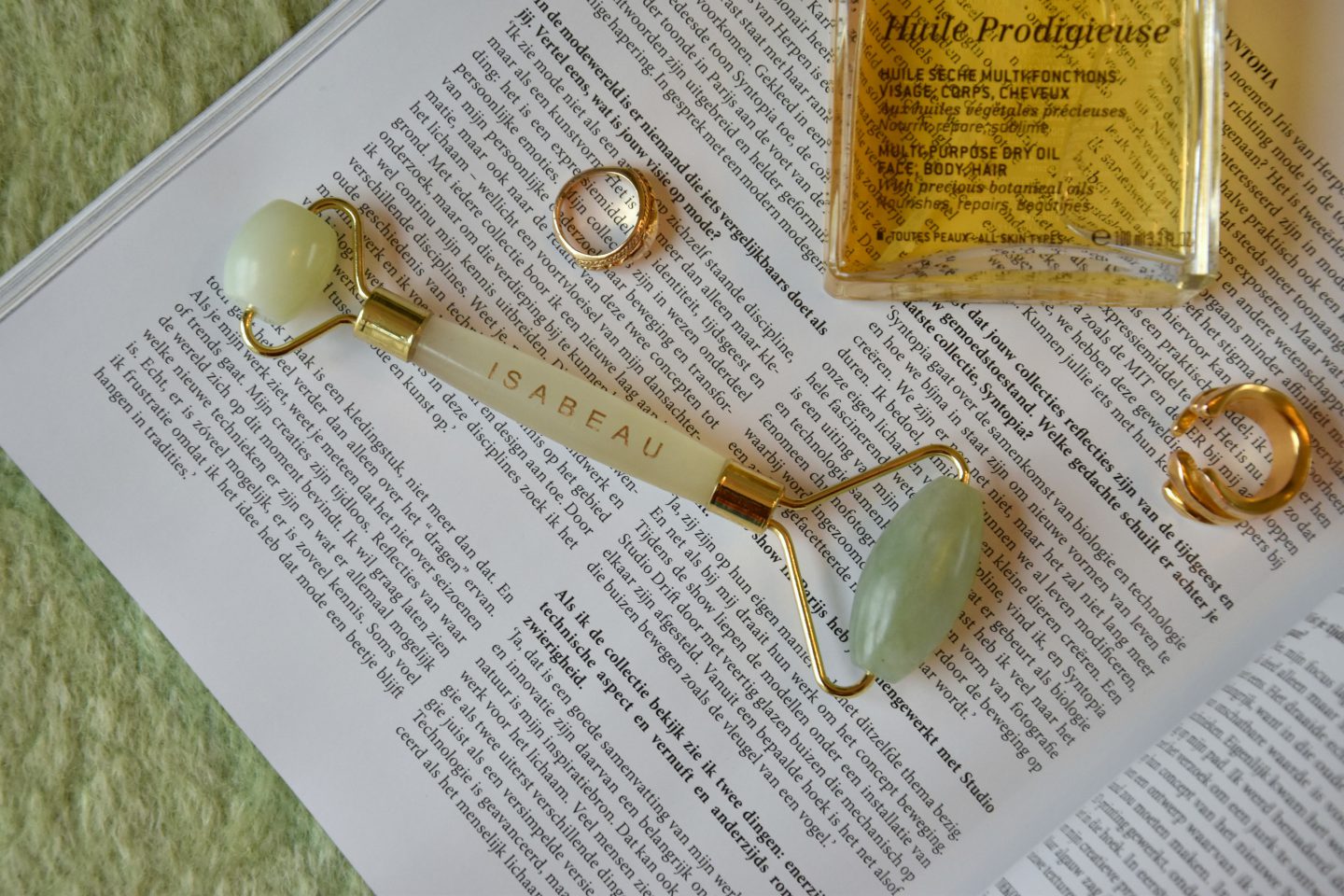 De laatste tijd ben ik steeds meer bezig met huidverzorging. Toen ik de Jade roller tegen kwam, wilde ik deze graag uit proberen! Lees verder…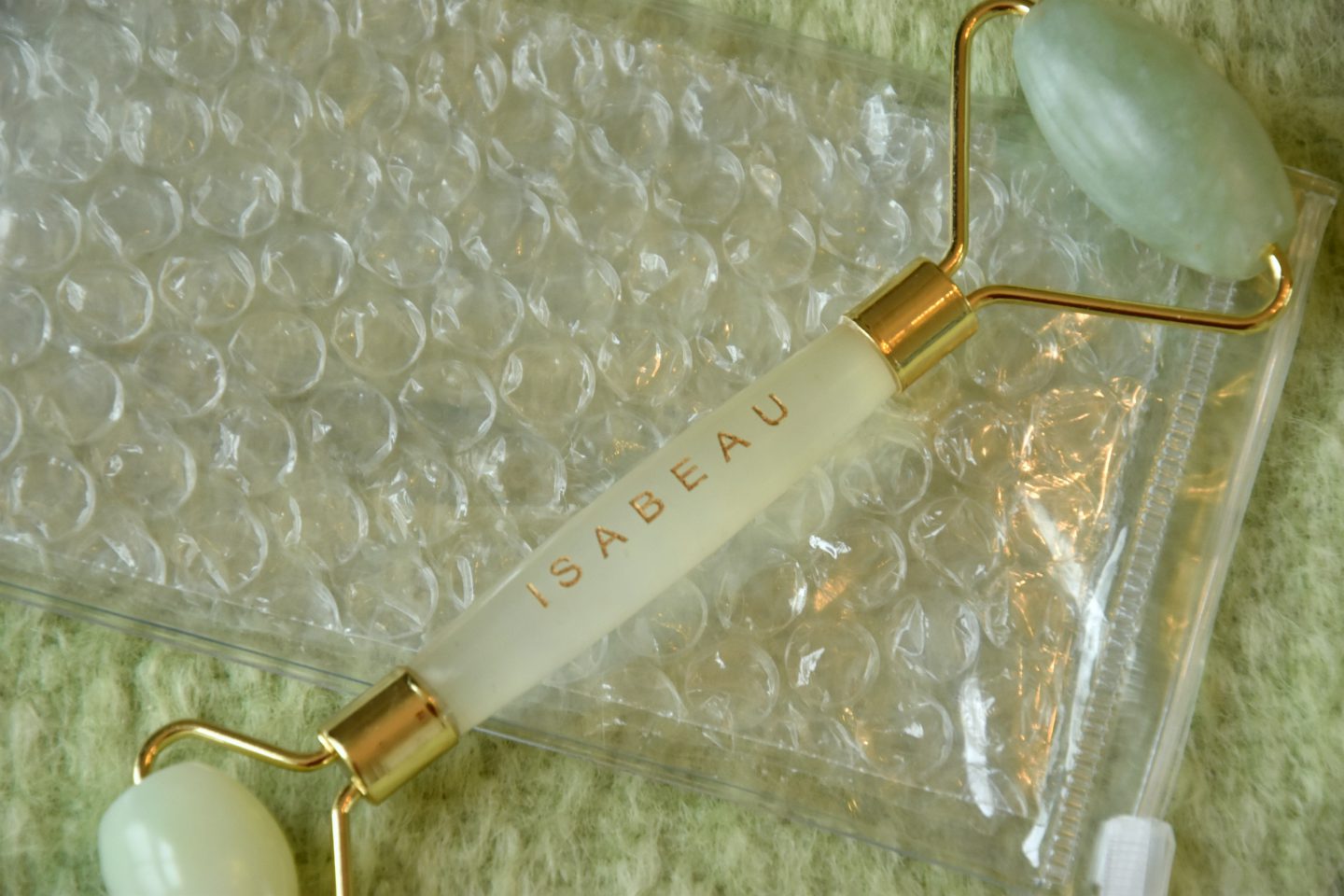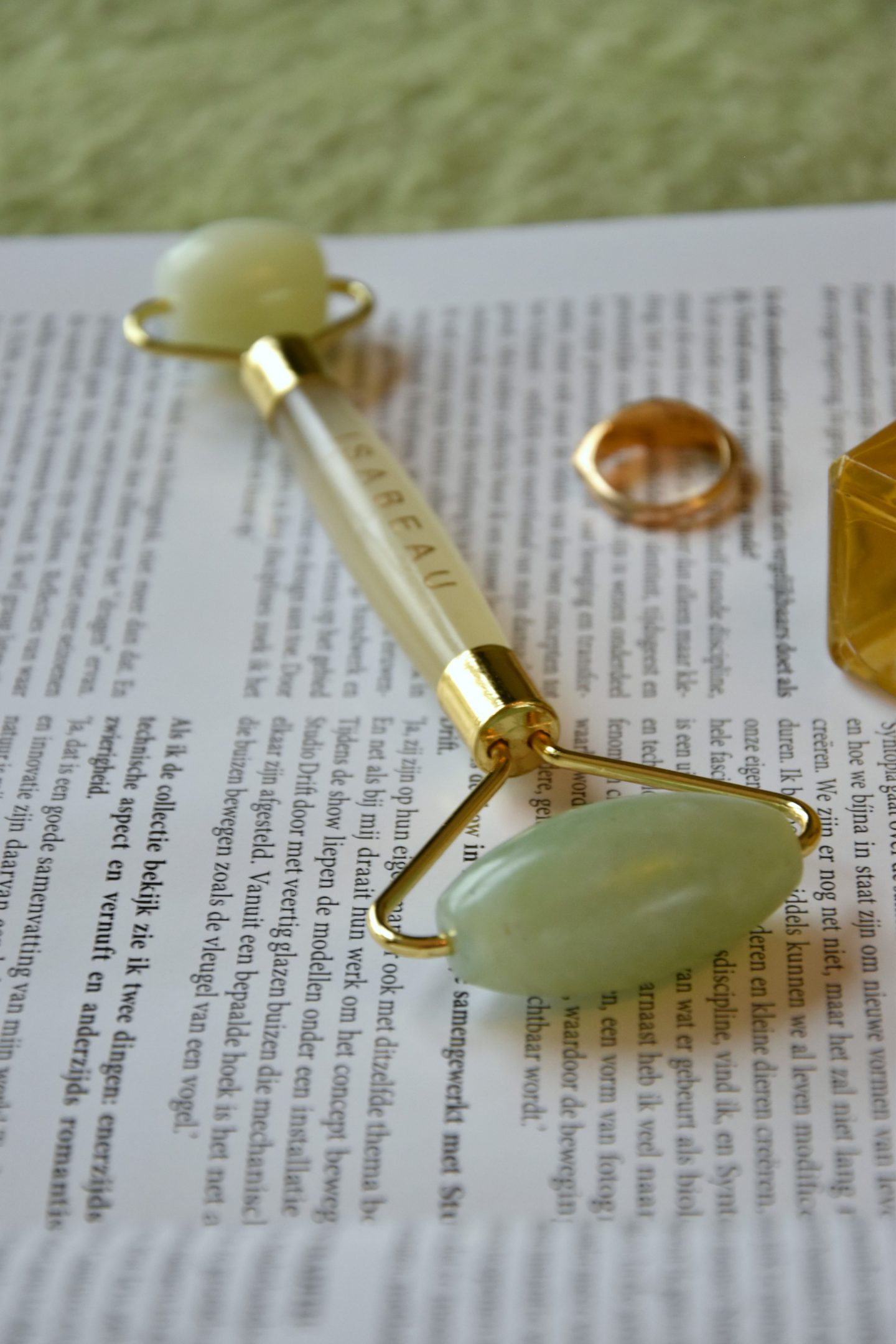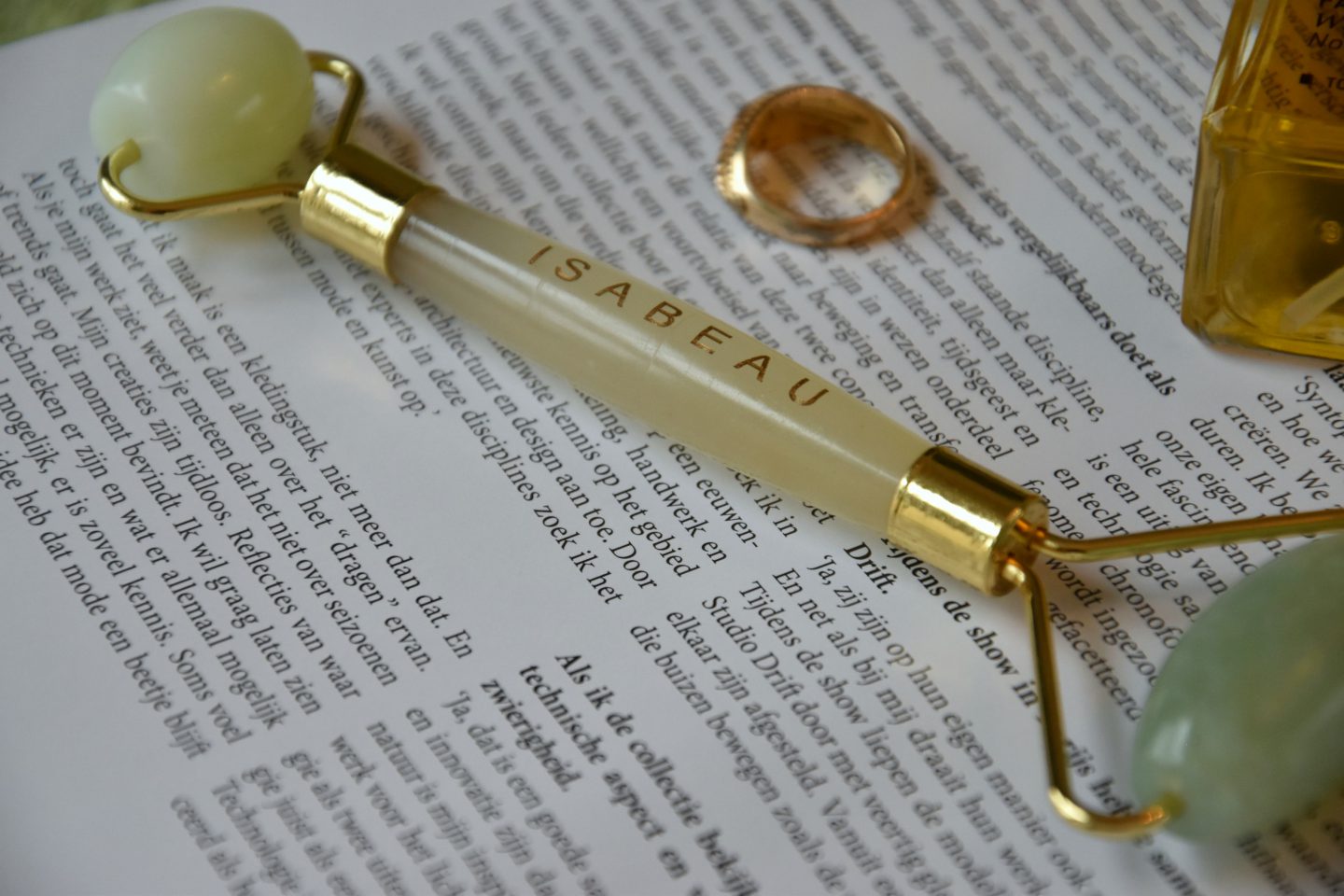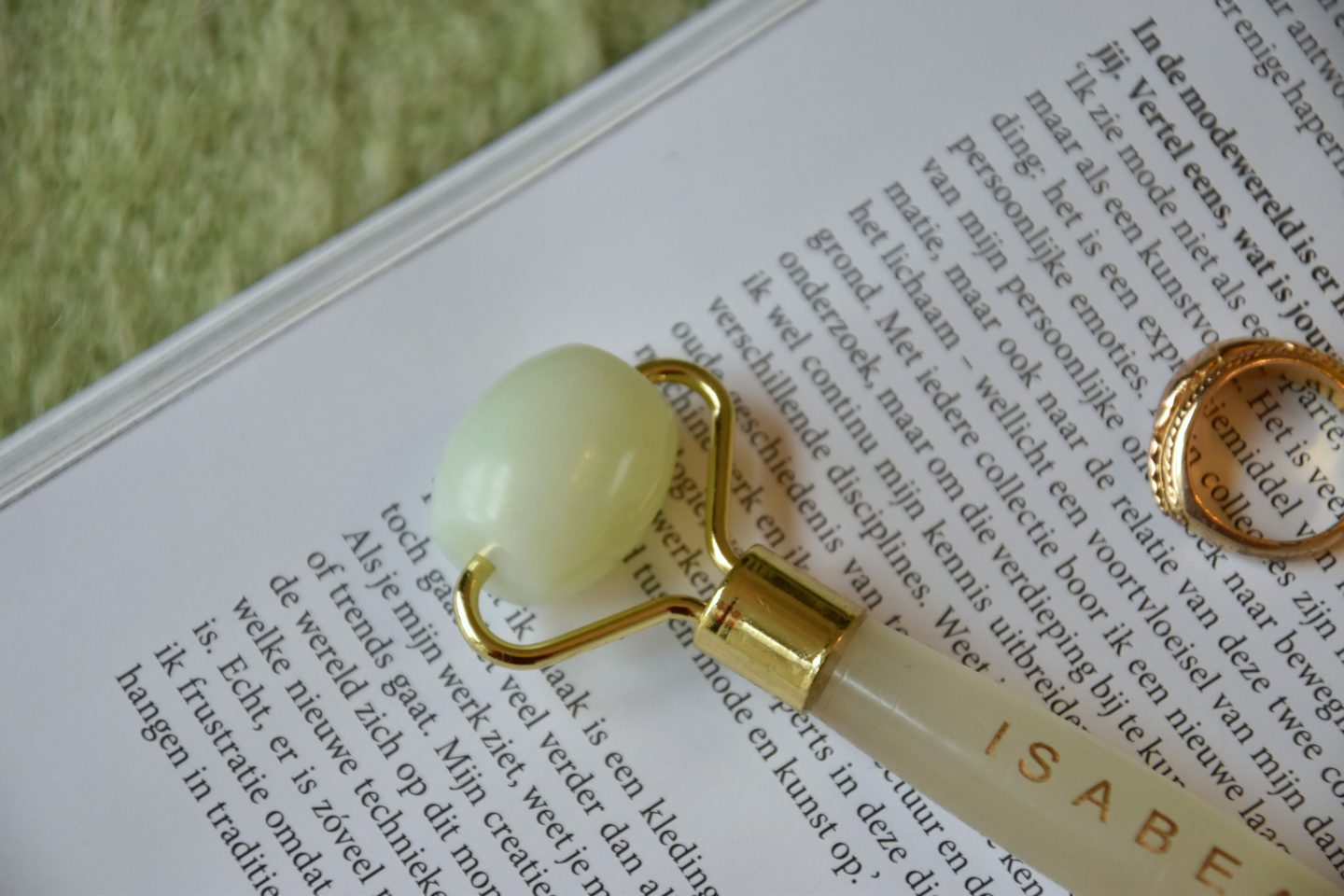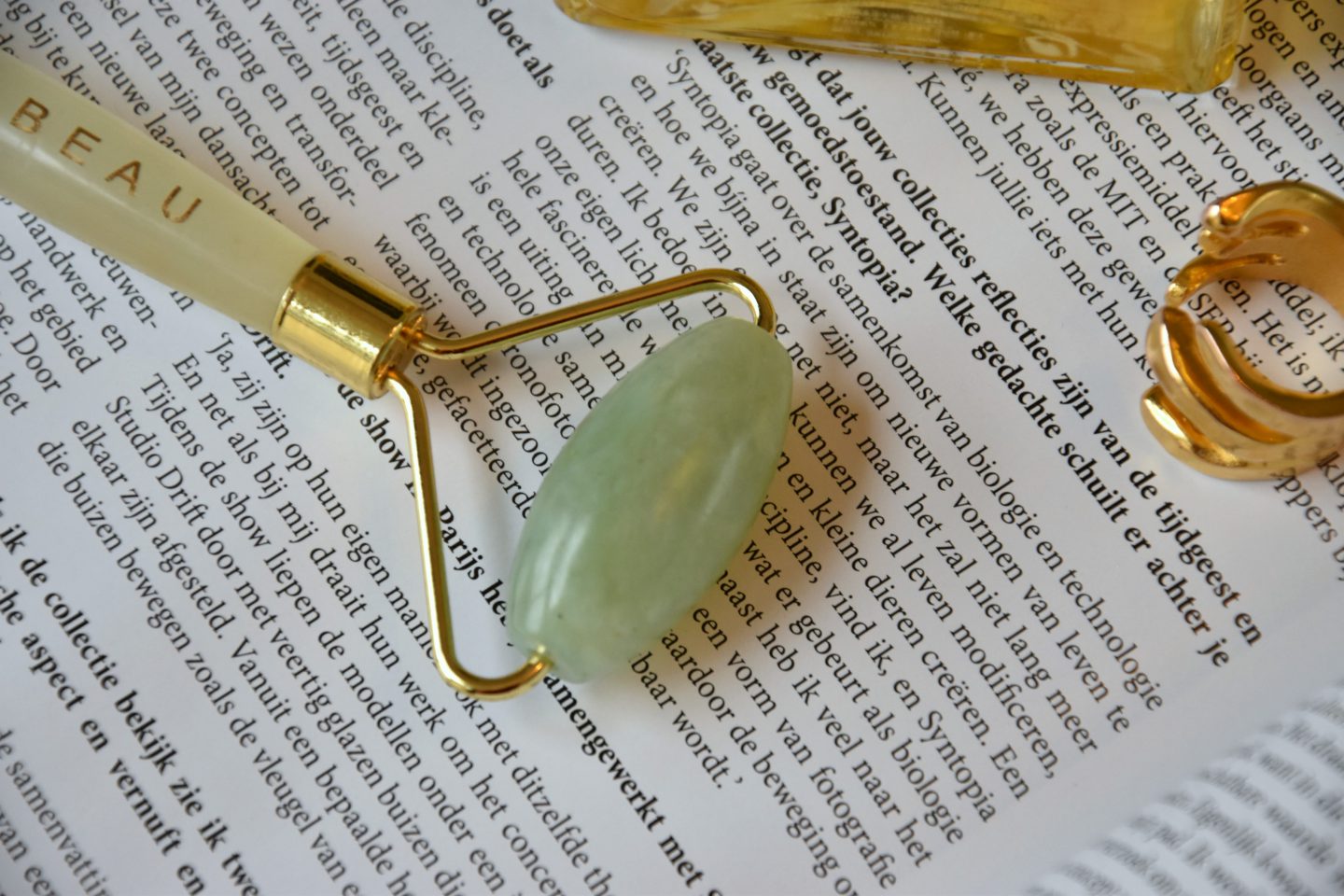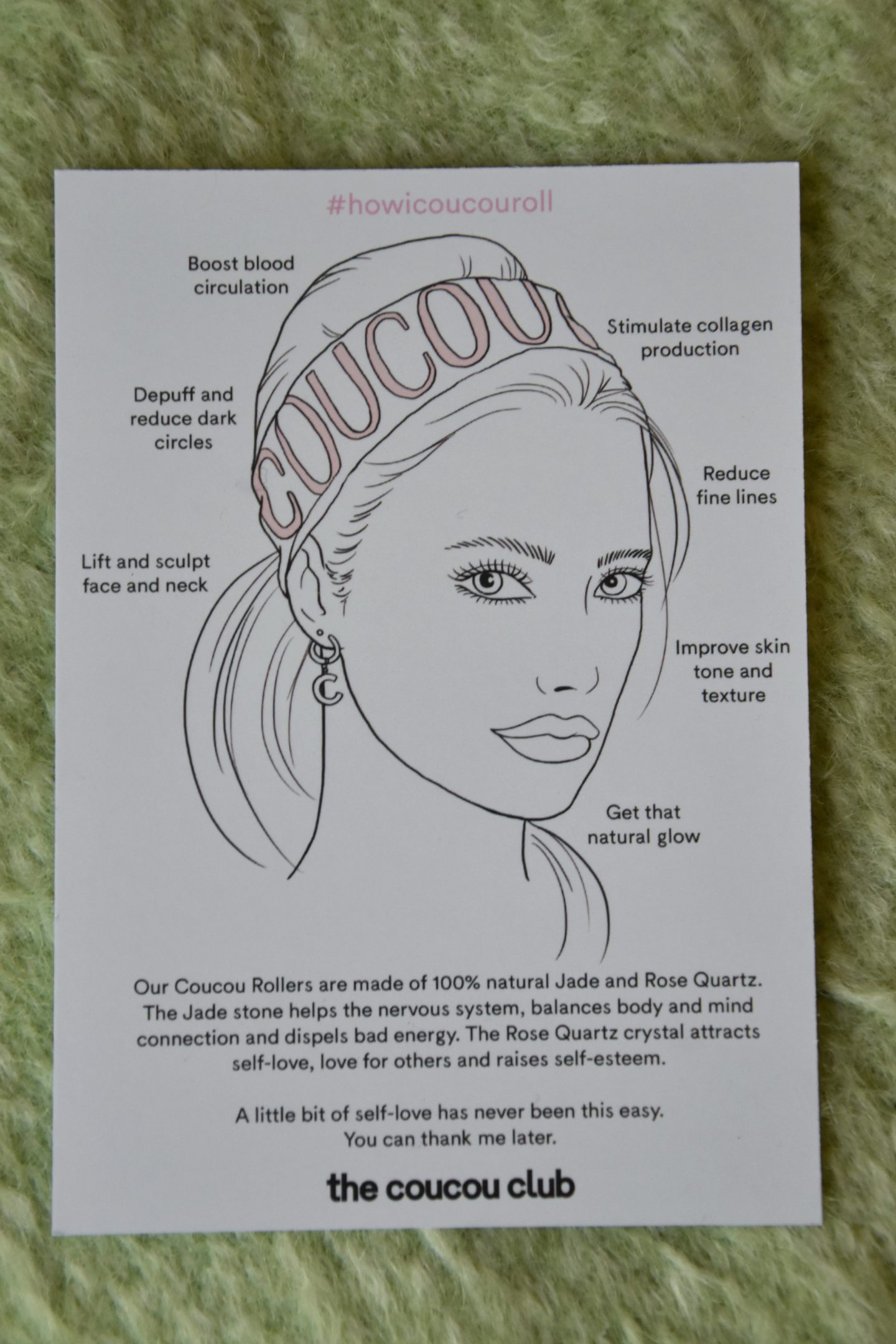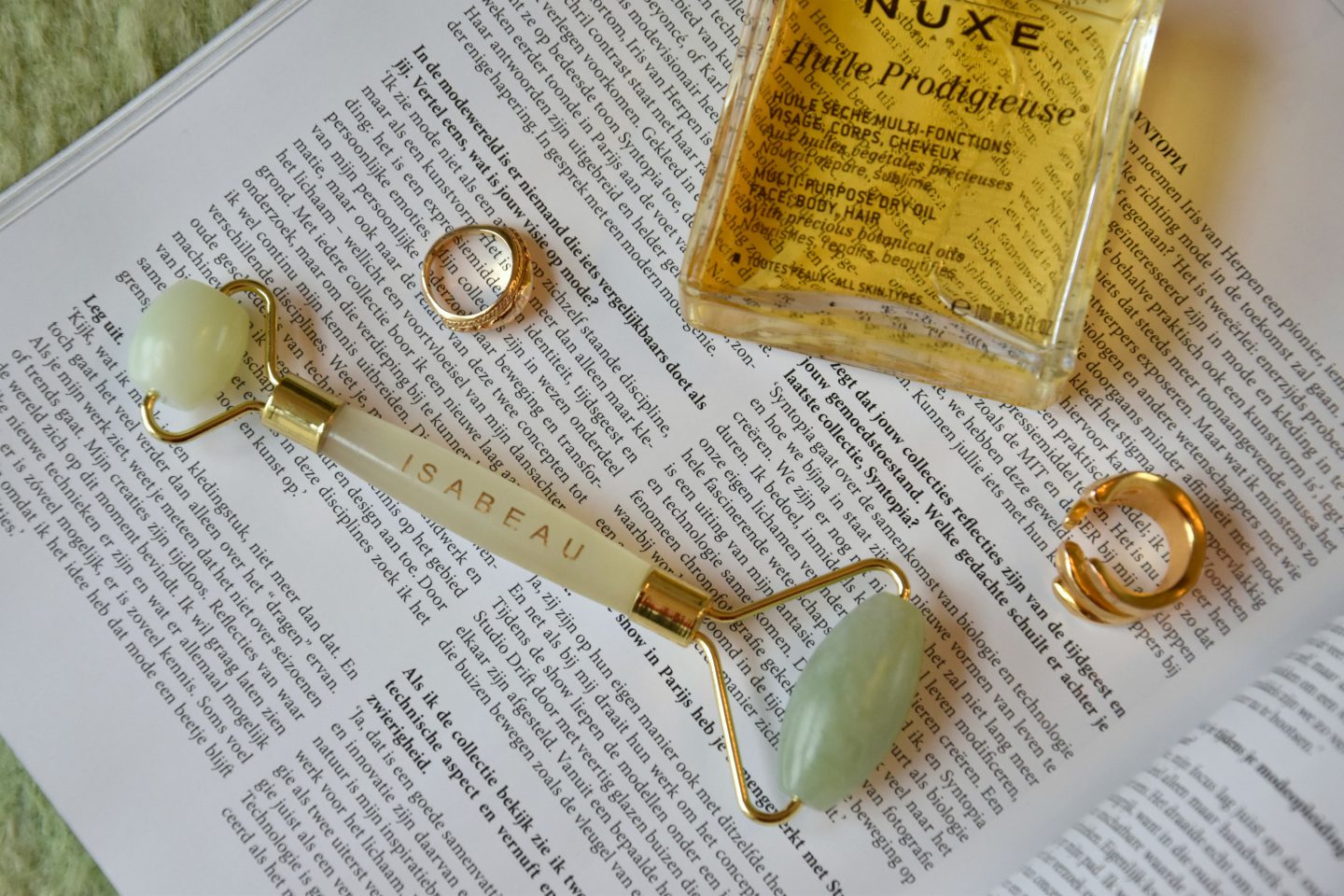 Ik ben de afgelopen tijd bezig geweest met het veranderen van mijn skincare routine. Zo wil ik alleen maar producten gebruiken met natuurlijke ingrediënten, zonder parabenen/parfum/alcohol en die niet getest worden op dieren. Ik wil dus eigenlijk alleen maar producten gebruiken die wat 'liever' zijn voor je huid. In mijn zoektocht naar andere skincare tools die natuurlijk zijn en lief zijn voor je huid kwam ik ook de Jade roller tegen.
"The rolling motion stimulates lymphatic drainage and collagen production, boosts blood circulation and helps to eliminate toxins, which 'lifts and sculpts' the face and neck. Rolling the eye-area reduces dark circles and depuffs those under-eye bags. Rolling will also make a difference to the texture, tone and clarity of your complexion, leaving your face with that desirable natural glow."
De Jade steen die gebruikt wordt voor de Roller heeft ook een holistische kracht:
"Jade is known to help relax the nervous system and eliminates toxins from the skin. It is also believed to balance the body & mind connection and dispel bad energy."
Ik heb nu ongeveer een maand een 'natuurlijke' skincare routine en ik merk dit zeker aan mijn huid. Nu is mijn huid nooit echt slecht geweest en drink ik veel water waardoor ik niet veel oneffenheden heb, maar als ik wel een oneffenheid krijg zijn deze nu veel minder heftig dan voorheen. Ook is het zeker een gevoelsdingetje en voel ik me veel beter bij het gebruiken van meer natuurlijke of vegan huidproducten!
Let jij met je skincare op of deze natuurlijk is of niet? Let me know!
Xxx Isabeau