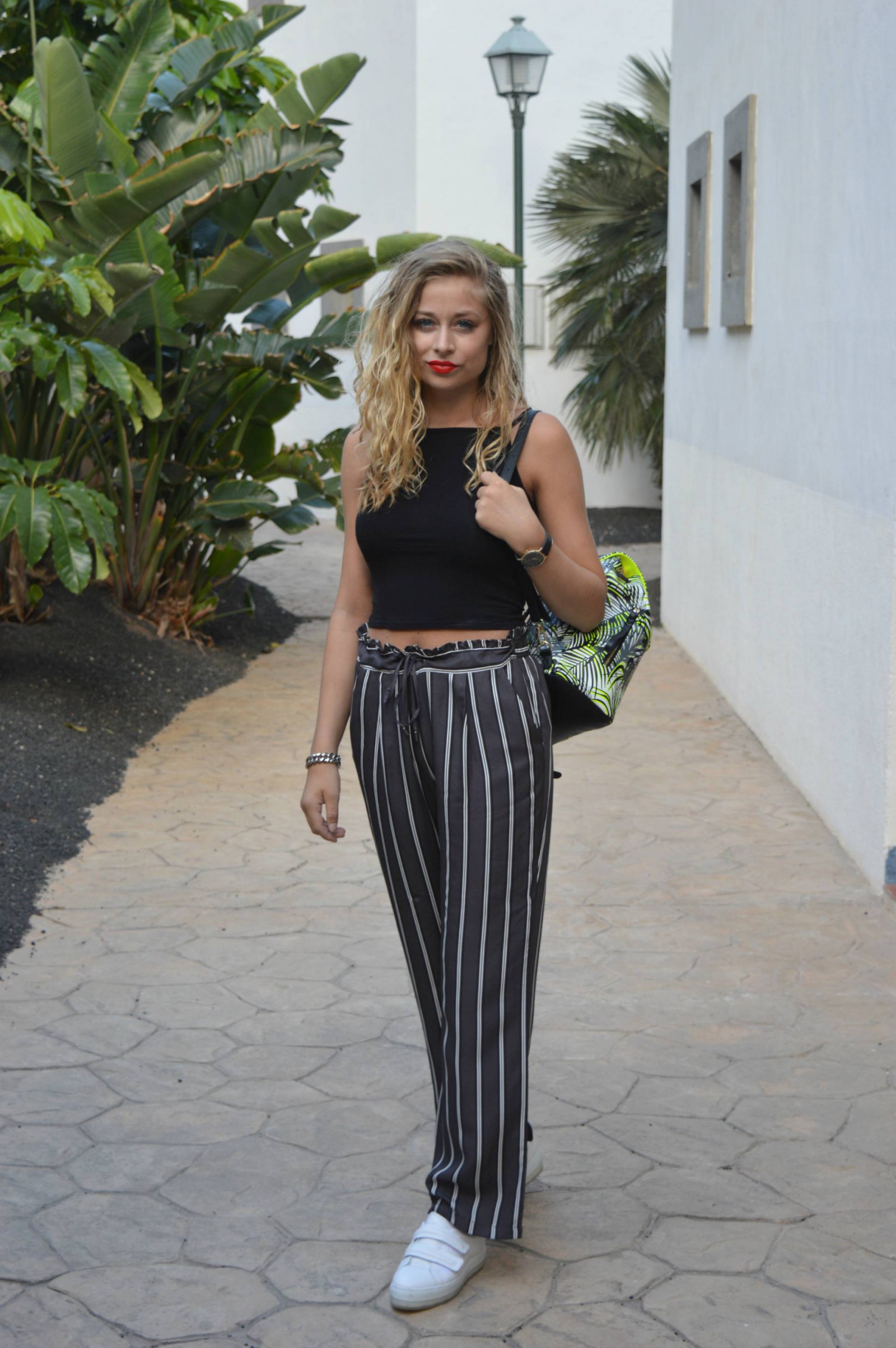 Hee,
[NL] Een van mijn favoriete outfits van dit moment staat online! Lees verder…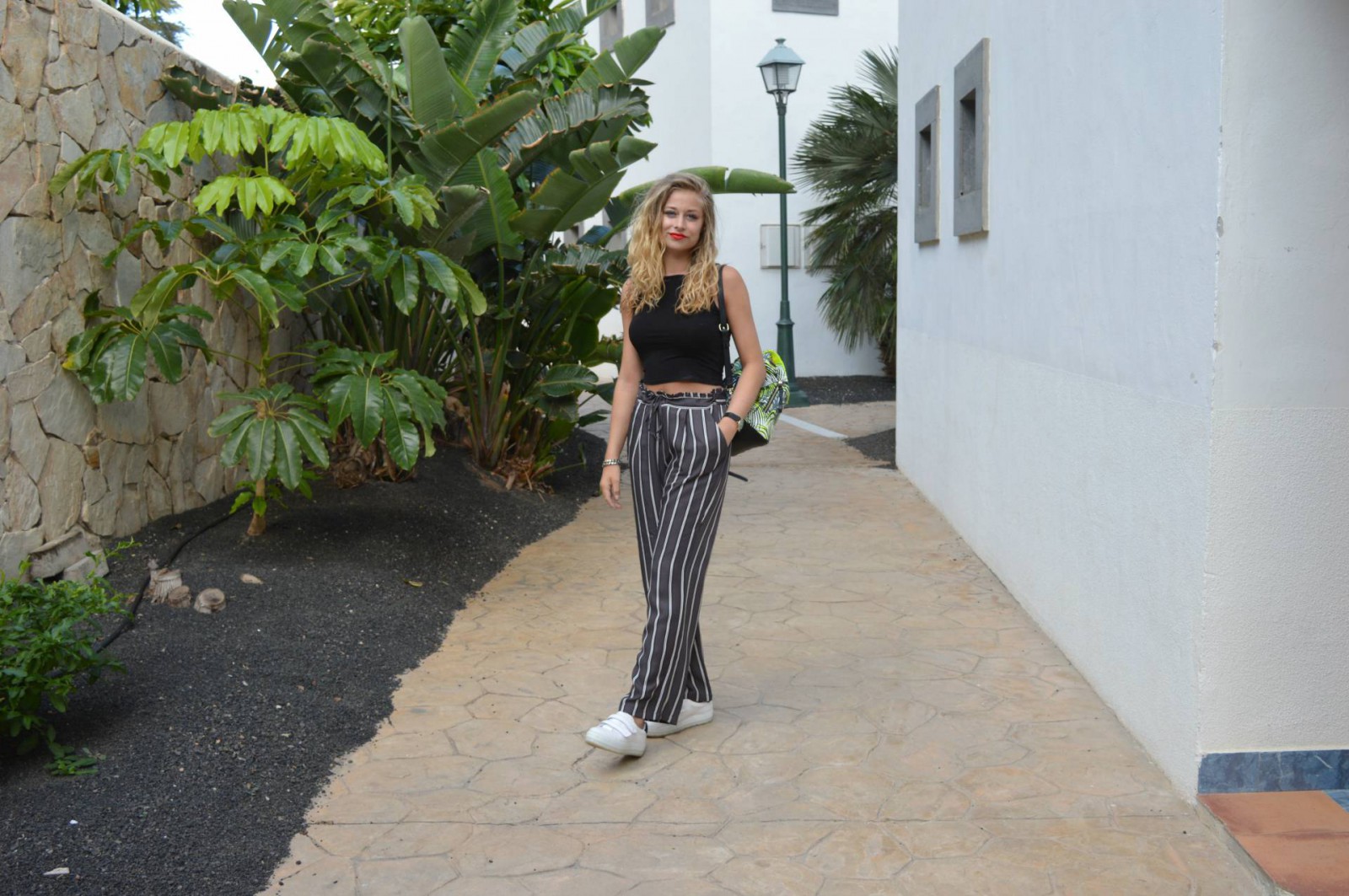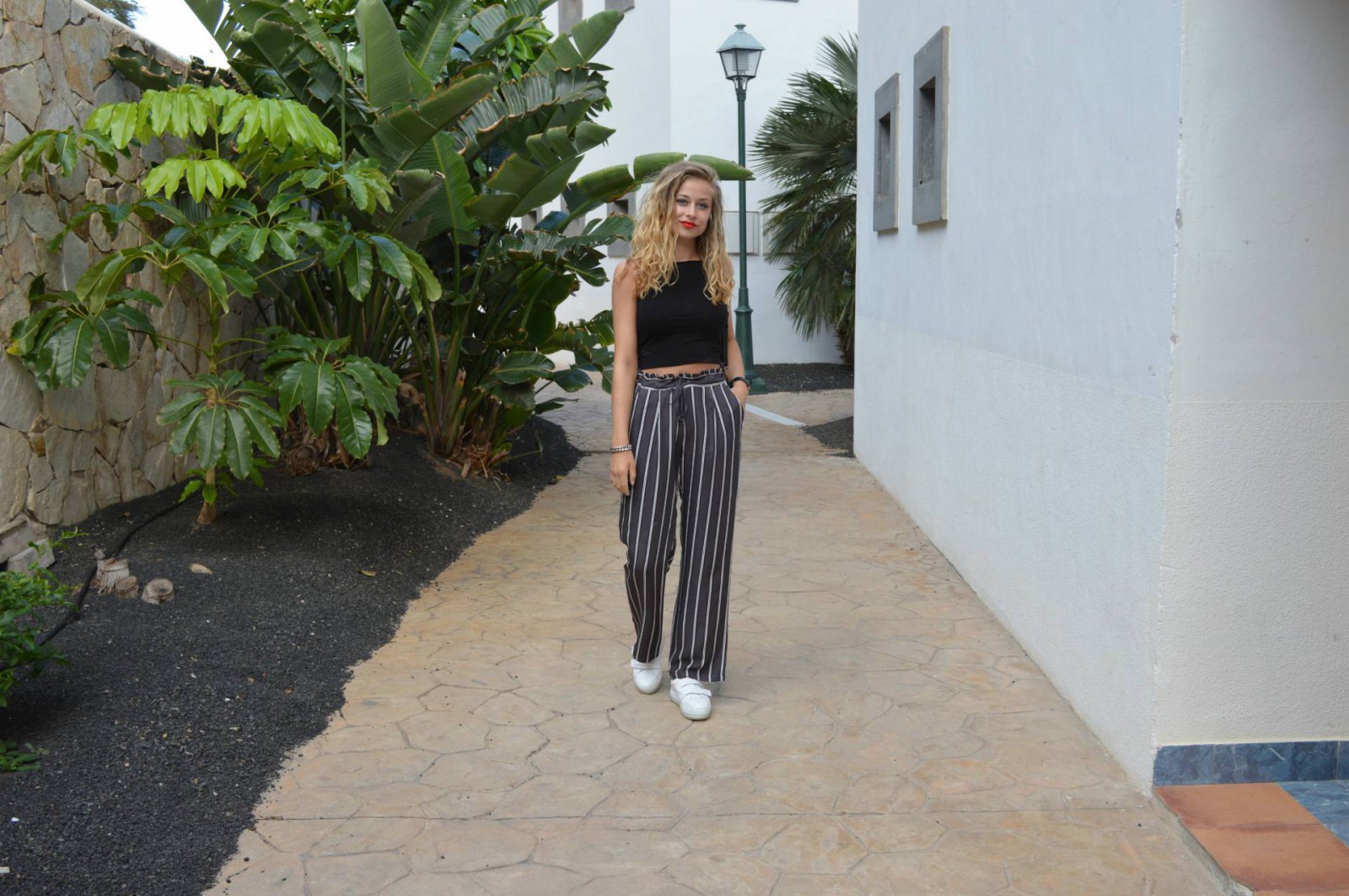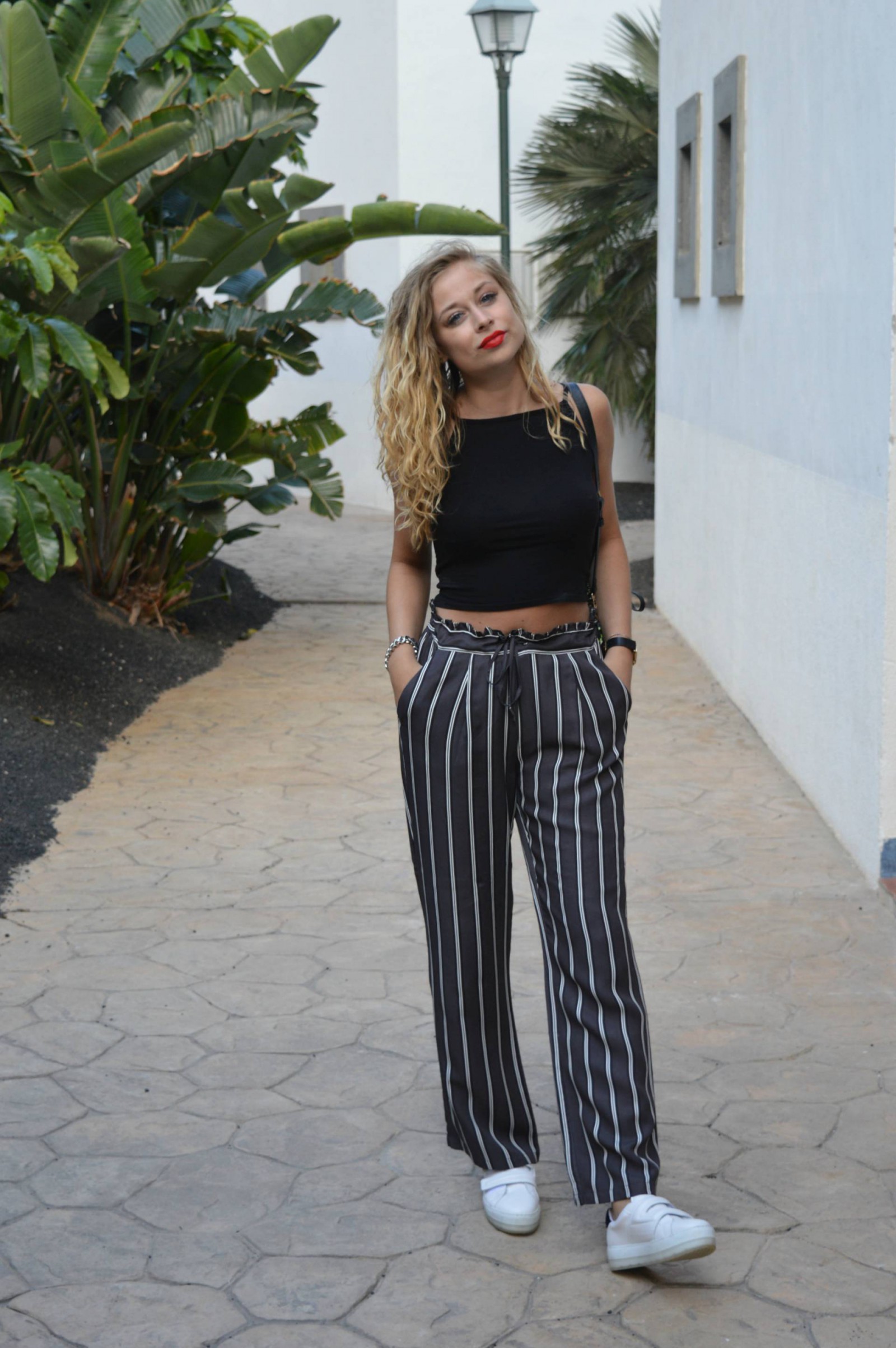 Deze outfit zit echt super chill! Dat komt voornamelijk door de broek. Deze heeft een pyjama achtige fibe, echt tof! Hij is donker grijs, met witte en zwarte streepjes. Ook heeft deze broek rechte pijpen, waar ik de laatste tijd wel fan van ben geworden.
Daarop draag ik een basic, zwarte croptop met een hoge hals en spaghetti bandjes, super zomers!
De schoenen zijn mijn nieuwe favoriete schoenen, die ik bijna elke dag heb aangehad sinds ik ze heb ontvangen! Het zijn witte sneakers, met klittenband en een dikke zool. Ze zijn van het merk Diesel (via Nelson.nl)
Als laatste heb ik een aantal accessoires aan, namelijk een zilveren armband van The Rubz, een zwart met goud horloge van KLARF WATCHES en een zomerse rugzak van Paul's Boutqiue London met een super leuke print!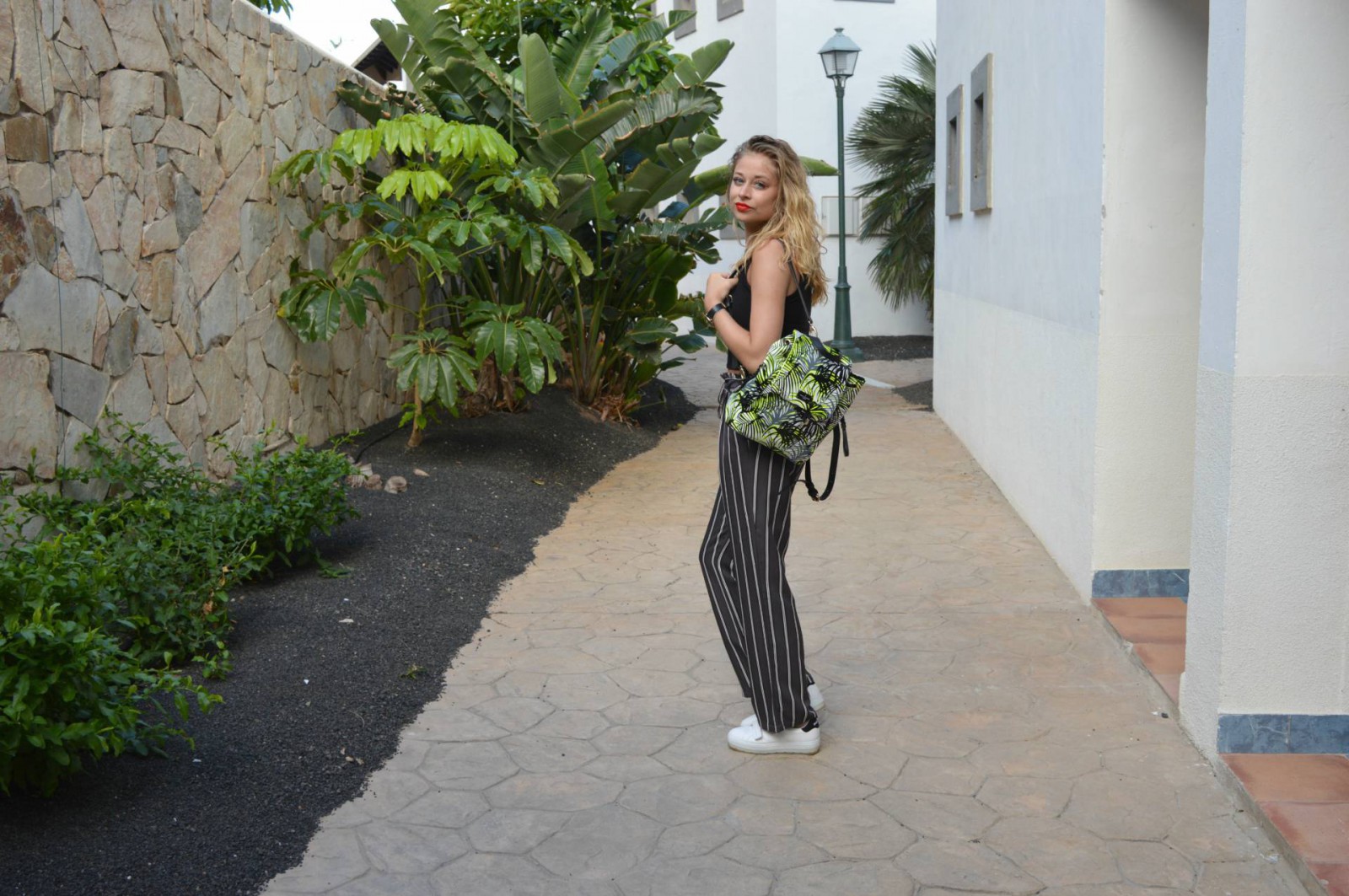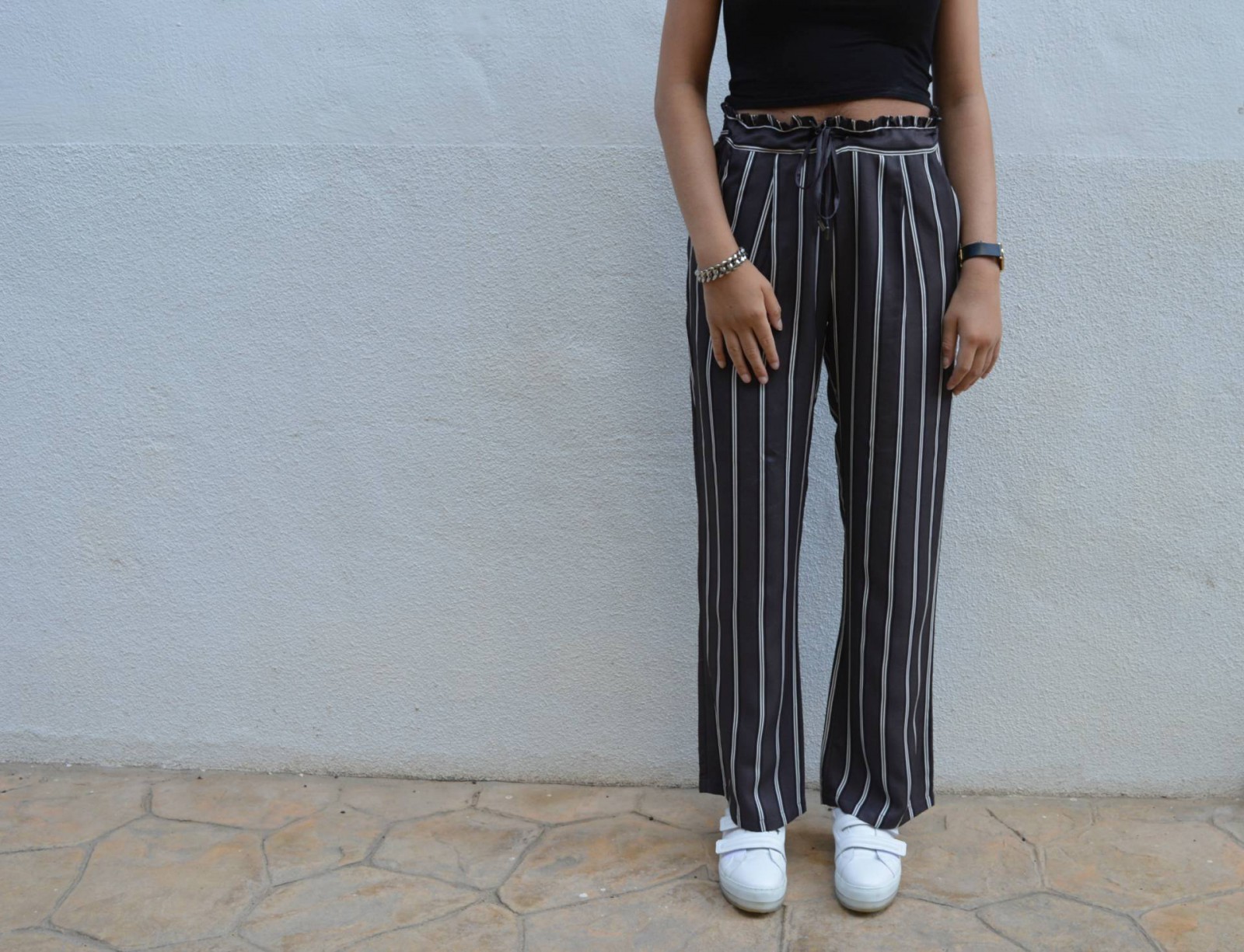 [ENG] This outfit is really chill! That is mainly due the trousers. These trousers have a pajama kind of look, and I love it! It's dark grey, with withe and black stripes. Also, the trousers have straight legs, where I've become a fan of the last time though. 
As shirt, I wear a basic, black croptop with high neckline and spaghetti straps, very summery! 
The shoes are my new favorite shoes, which I've worn almost every day since I've received them! They are white sneakers, with velcro and a thick sole. They are from the brand Diesel (via Nelson.nl).
The last things I'm wearing are accessories, namely a silver bracelet from The Rubz, a black with gold watch from KLAF WATCHES and a summery backpack from Paul's Boutique London with a floral print!
Xxx Isabeau
SHOP THIS LOOK
Trousers, Stylebutler | Top, Boohoo.com | Sneakers, Diesel via Nelson.nl | Bracelet, The Rubz | Watch, KLARF | Backpack, Paul's Boutique via bol.com
In collaboration with StyleButler – Nelson – The Rubz – KLARF – Paul's Boutique