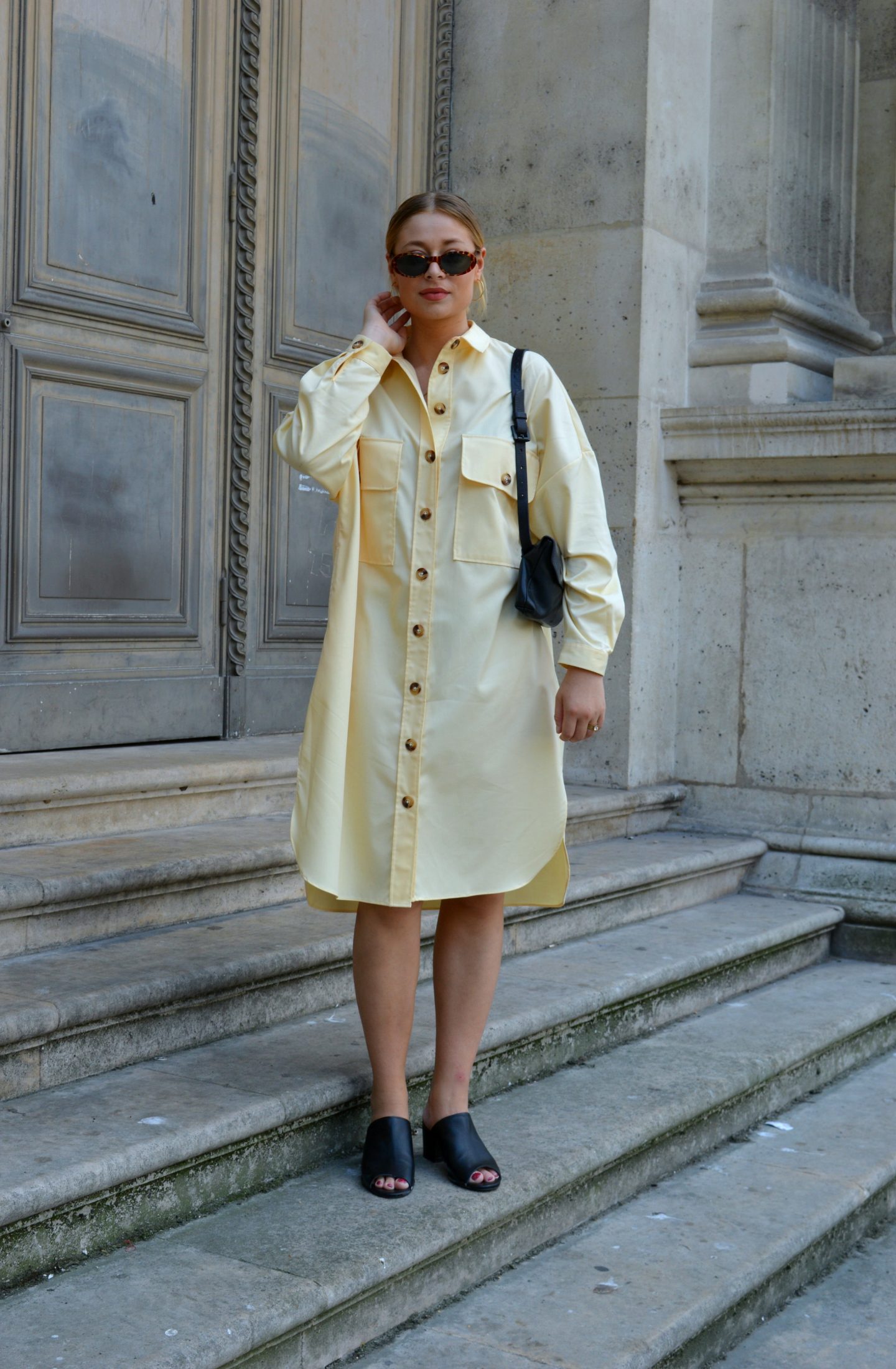 A day at the Louvre. Lees verder…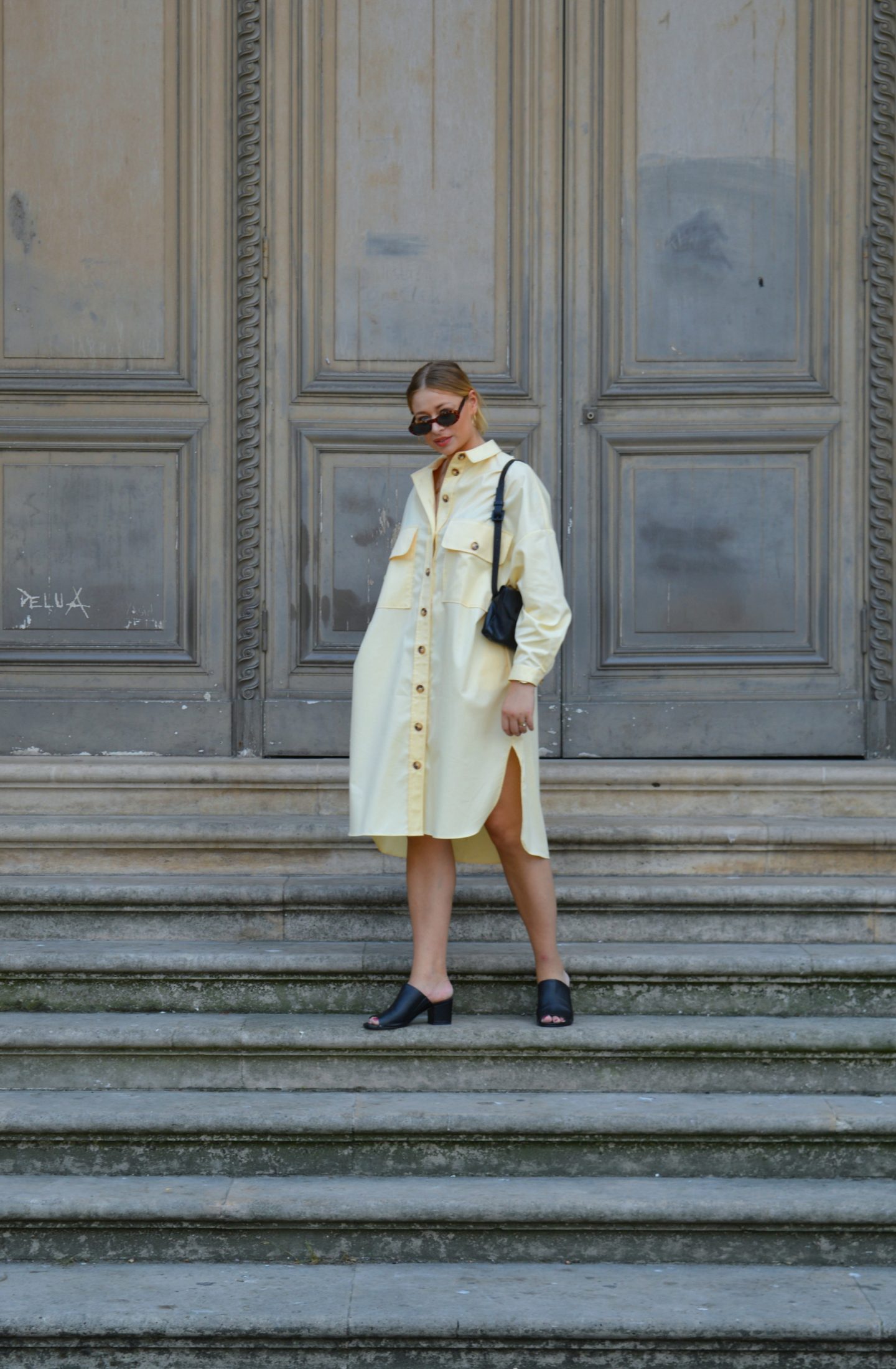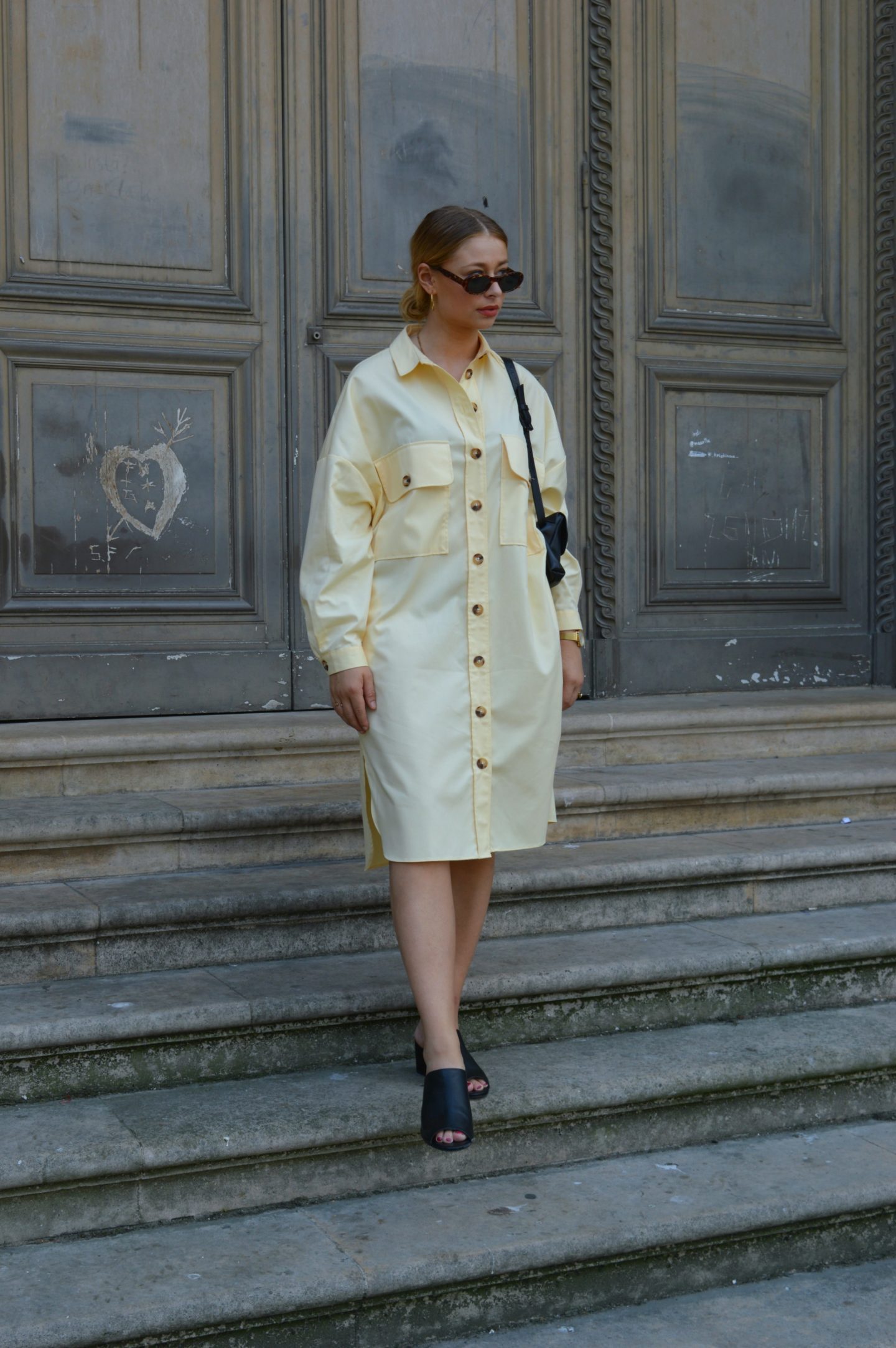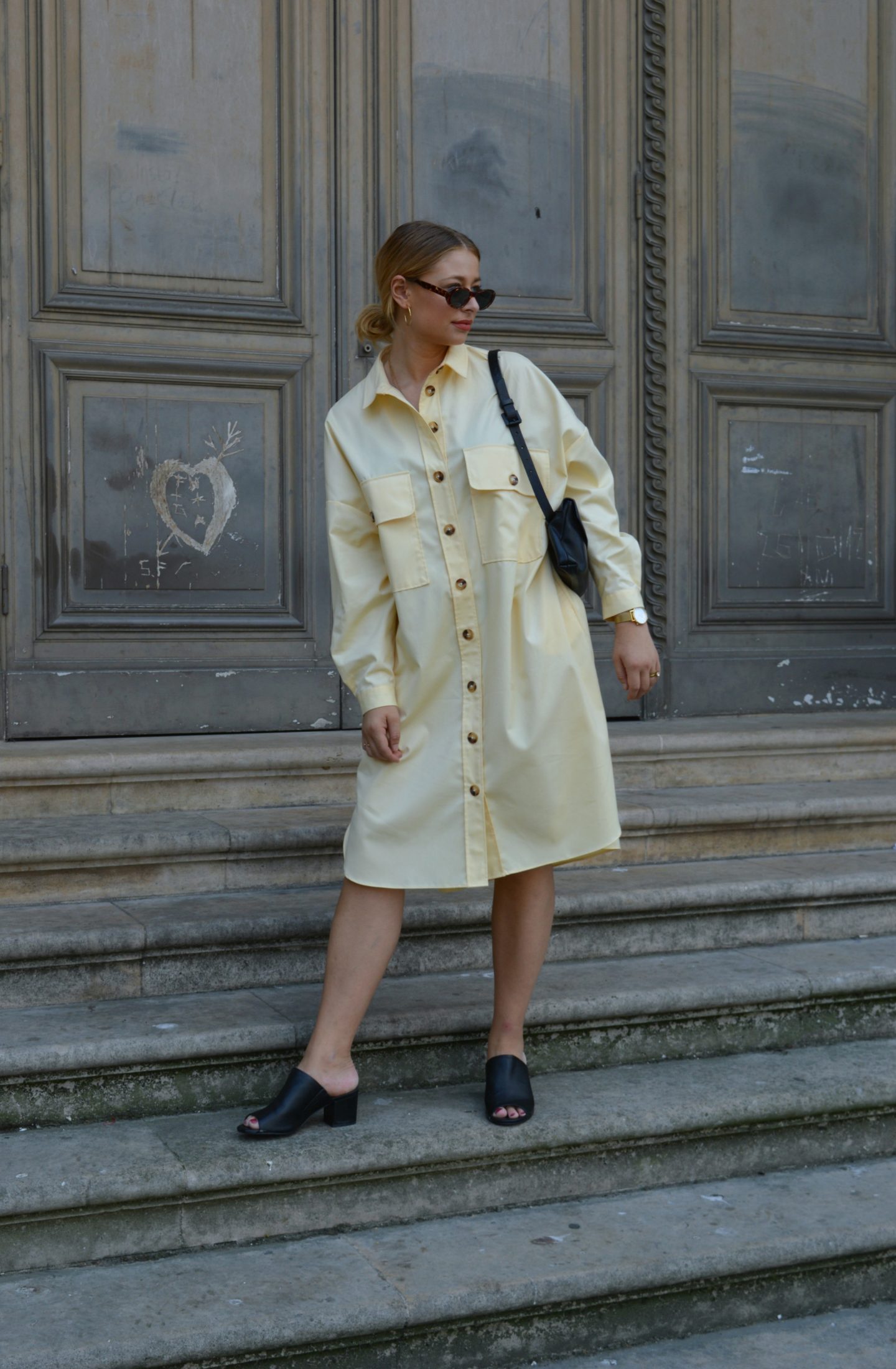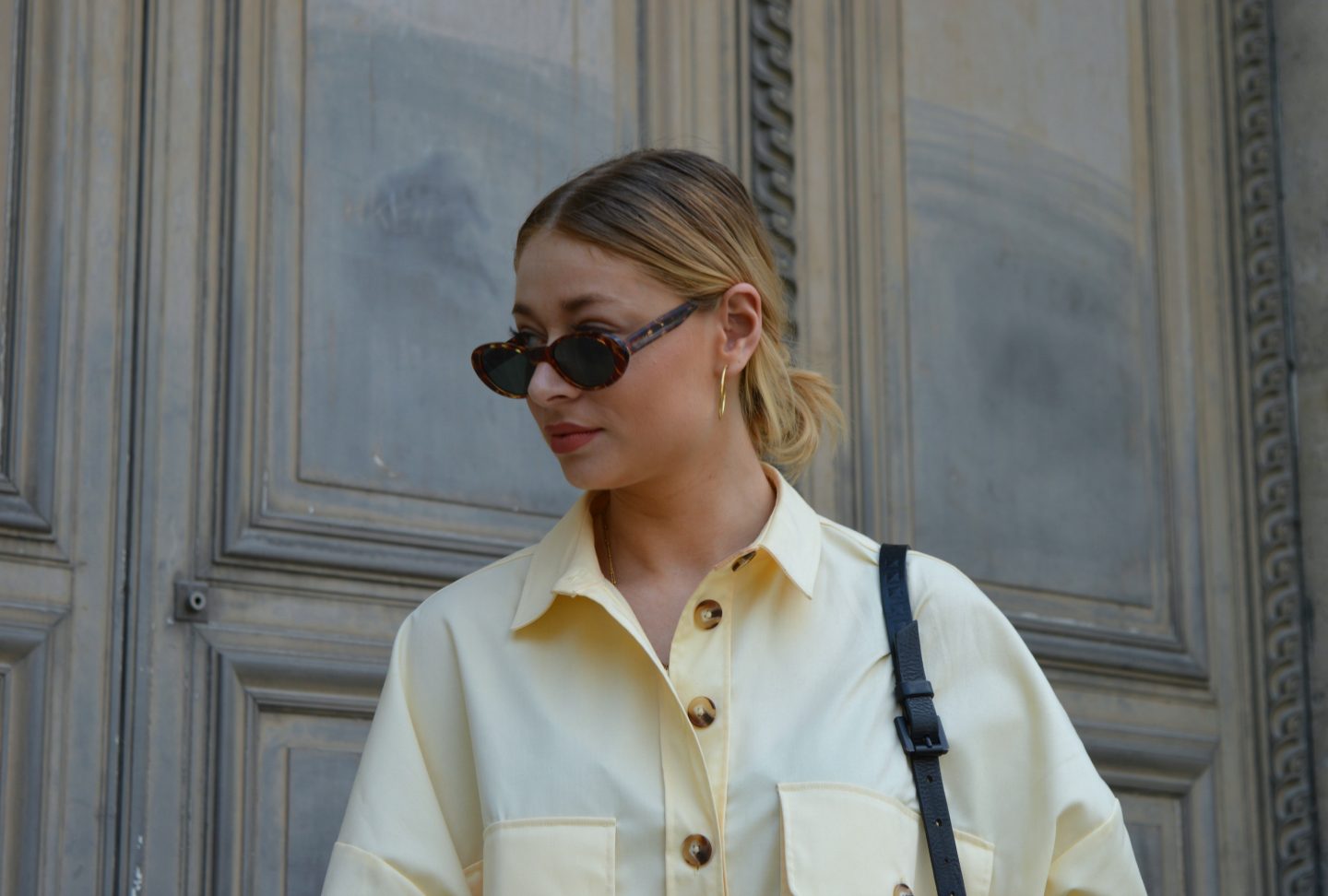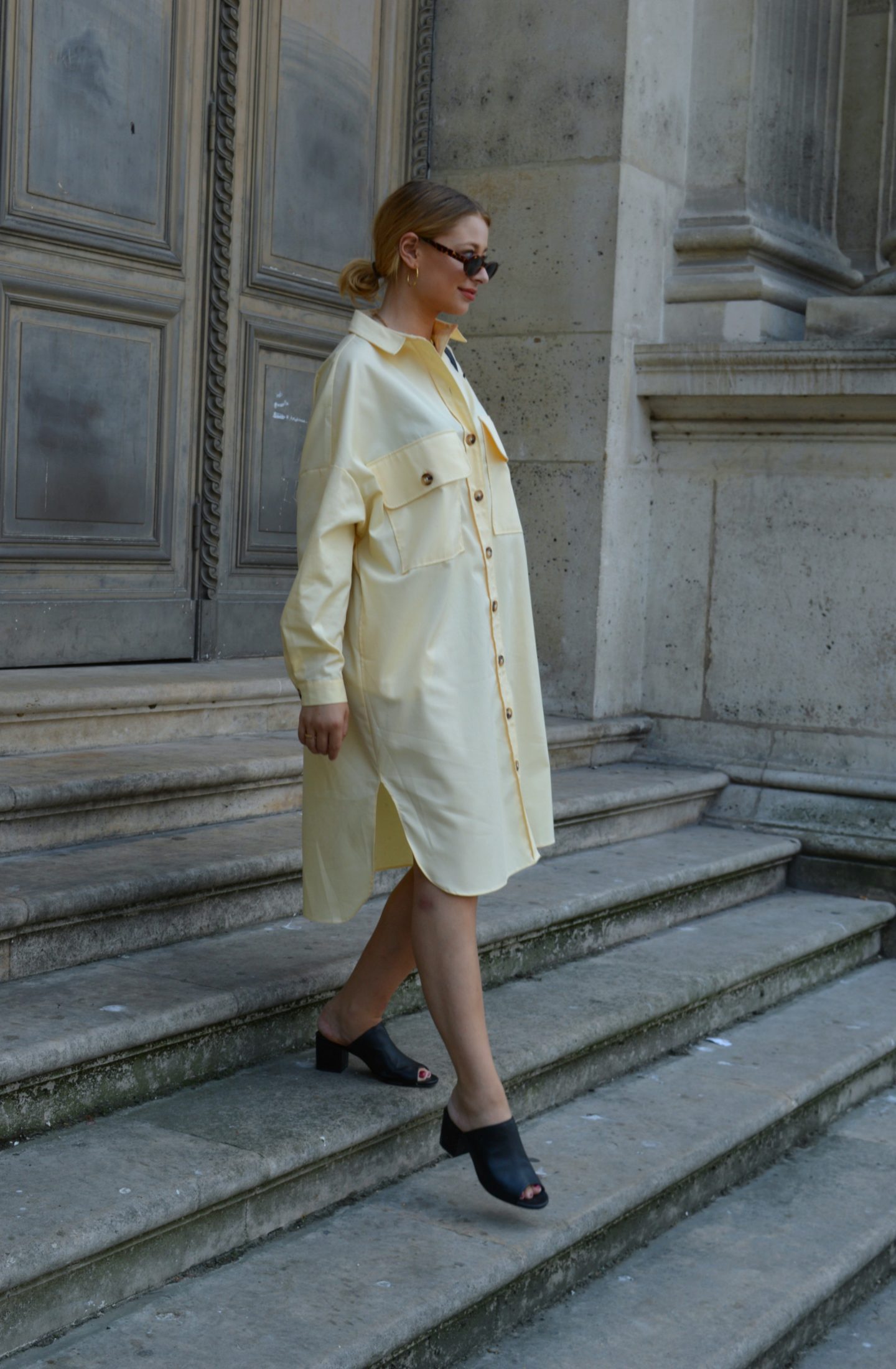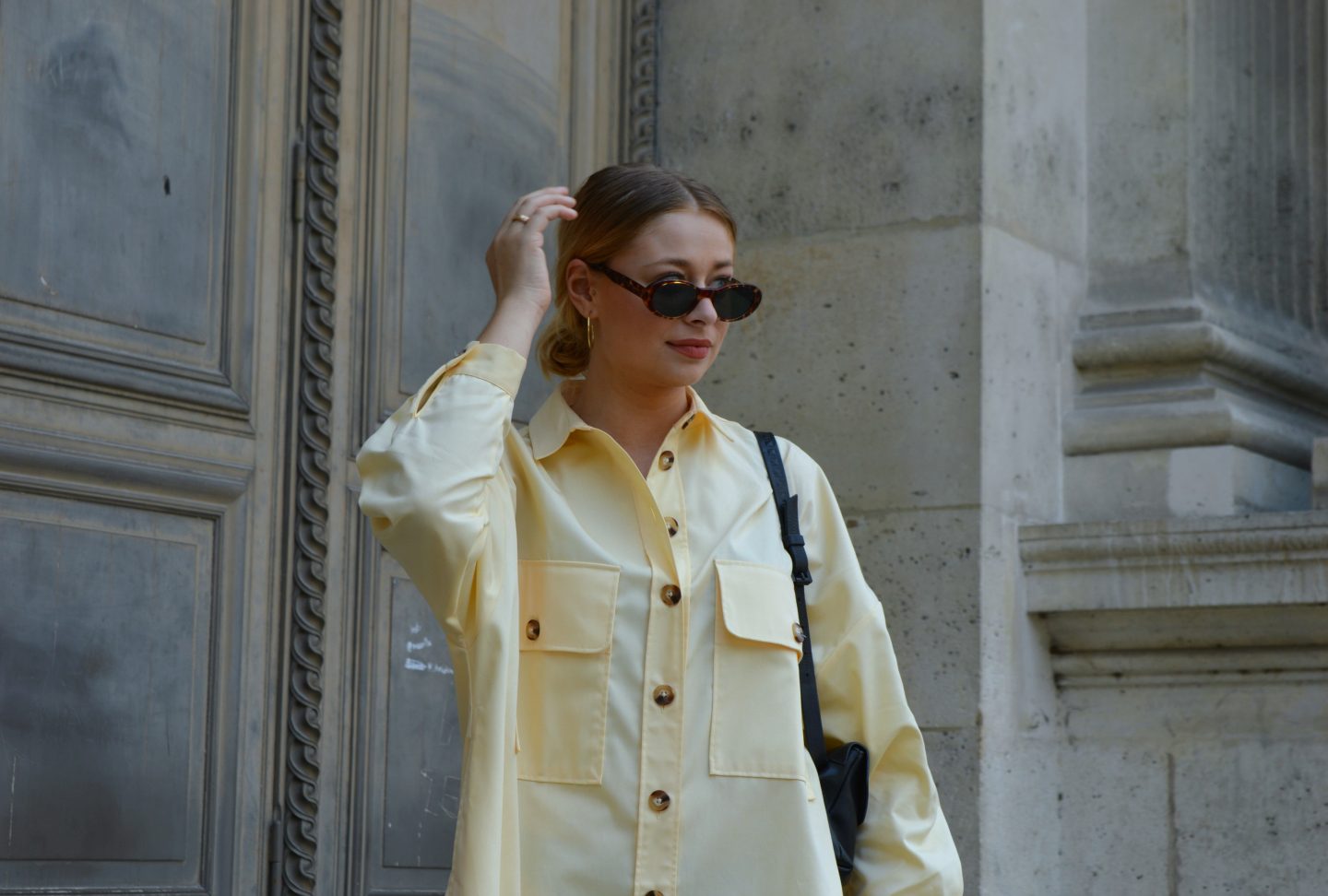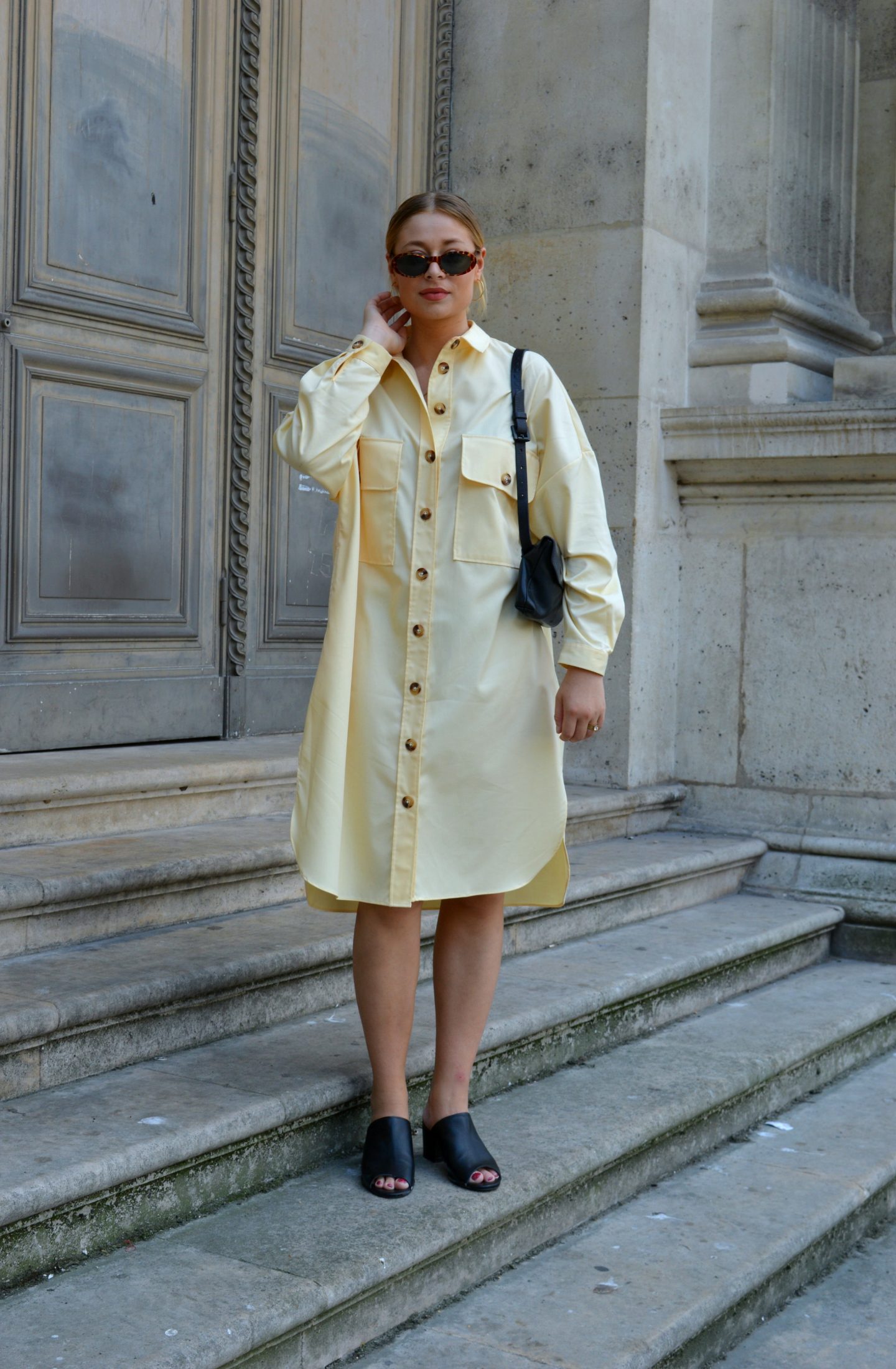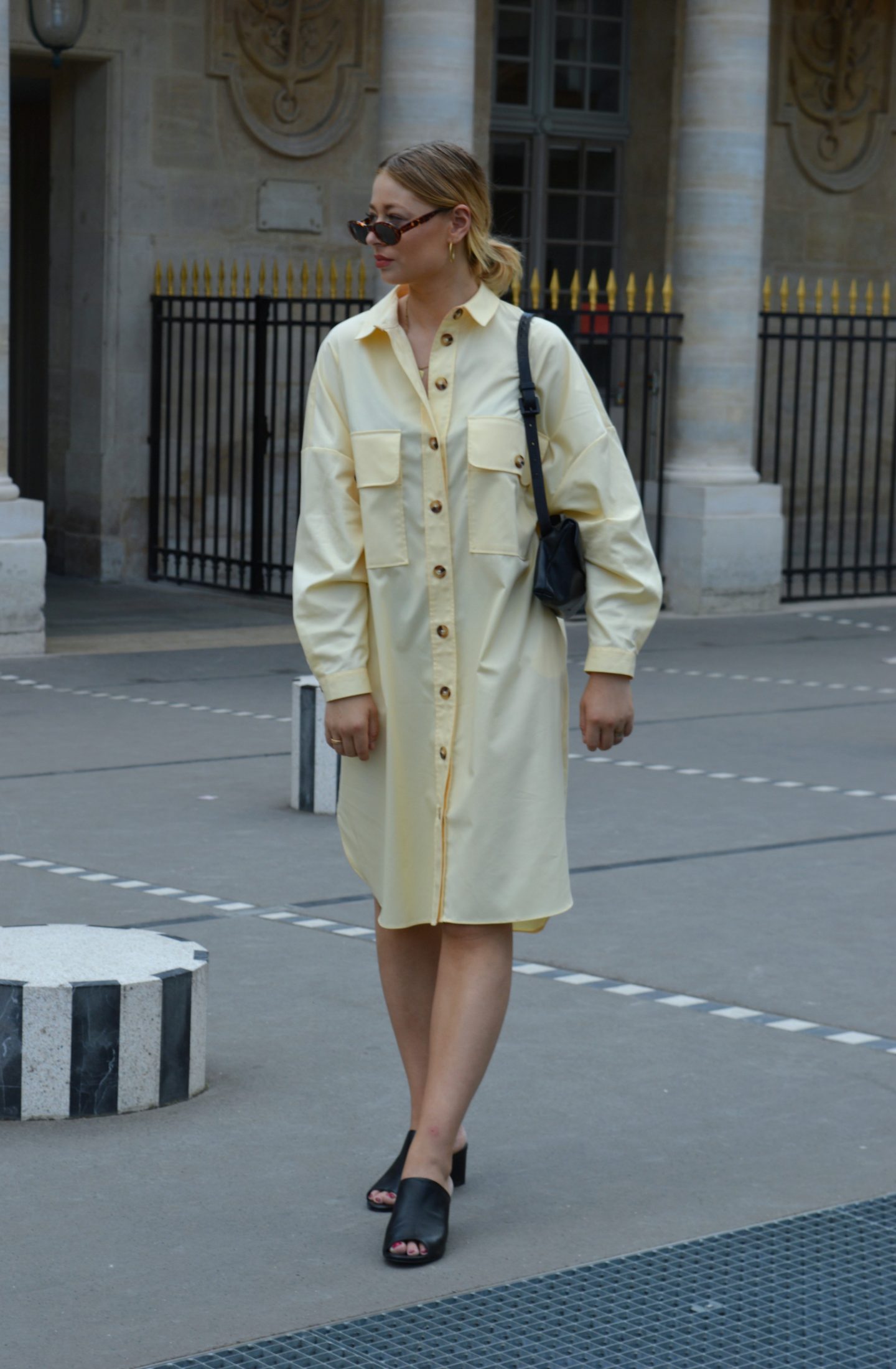 Ik vind het Louvre altijd een fijne plek om even te zijn. Zeker op tijden dat er niet veel toeristen zijn is het een fijne plek om even rustig te zitten en te genieten van de architectuur. De mooie gedetaillerde architectuur wilde ik graag combineren met een chiquere, basic outfit.
Deze outfit bestaat eigenlijk maar uit één kledingstuk, namelijk een blouse. Ik was al een langere tijd opzoek naar een mooie blouse jurk die gemaakt was van een goede kwaliteit stof en die tijdloos was. Deze jurk spotte ik online en ik was meteen verliefd! Ik wilde hem eigenlijk meteen bestellen, maar gelukkig heb ik dat niet gedaan en wachtte ik een paar dagen, want toen was hij in de sale en goed afgeprijsd. Score!
Deze blouse is ivoor kleurig en afgewerkt met mooie grote bruine knopen. Je kunt deze jurk dragen met een mooie zomerse hak, zoals ik hier heb gedaan, maar je kunt hier natuurlijk ook leuke sandalen of zelf laarzen onder doen (hoe tof zou dit staan met dr. martens?!).
Ik combineer de jurk met zwarte leren open hakken, mijn zwarte tas, verschillende gouden sieraden en deze bruine zonnebril, die matcht met de kleuren van de knopen.
Wat vind jij van deze outift? Let me know!
Xxx Isabeau
SHOP THIS LOOK
Blouse, ASOS | Heels, SACHA | Bag, Royal Republiq | Jewellery, My Jewellery, Vintage, Milano