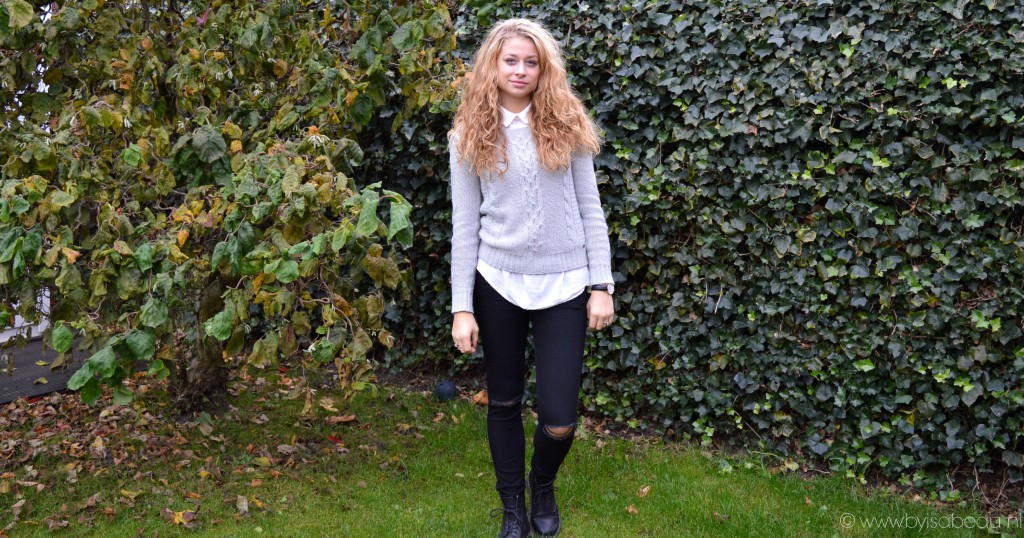 Hehee!
Vandaag weer een outfit of the day. Eentje die heerlijk en perfect is voor de herfst! Keep reading…
Ik draag een trui  met daaronder een bloesje. Vorig jaar zag je deze trend al veel en ook dit jaar komt hij weer terug.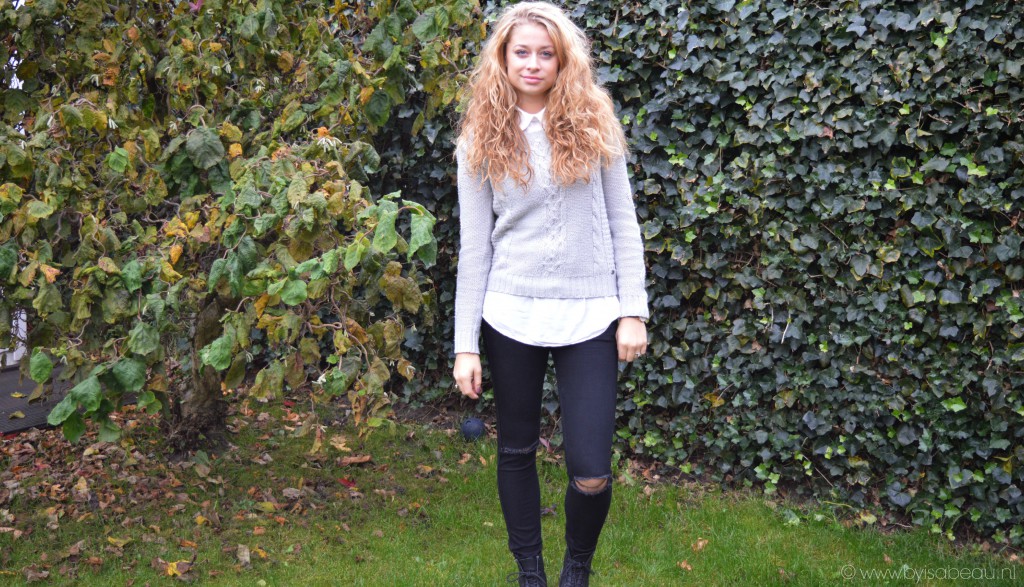 Het bloesje is een wit bloesje. Het is er eentje met geen mouwen, anders vind ik het altijd te warm worden onder een trui plus het zit niet erg fijn. Het is een wat langer bloesje wat ik er eigenlijk wel leuk en nonchalant uit vindt zien.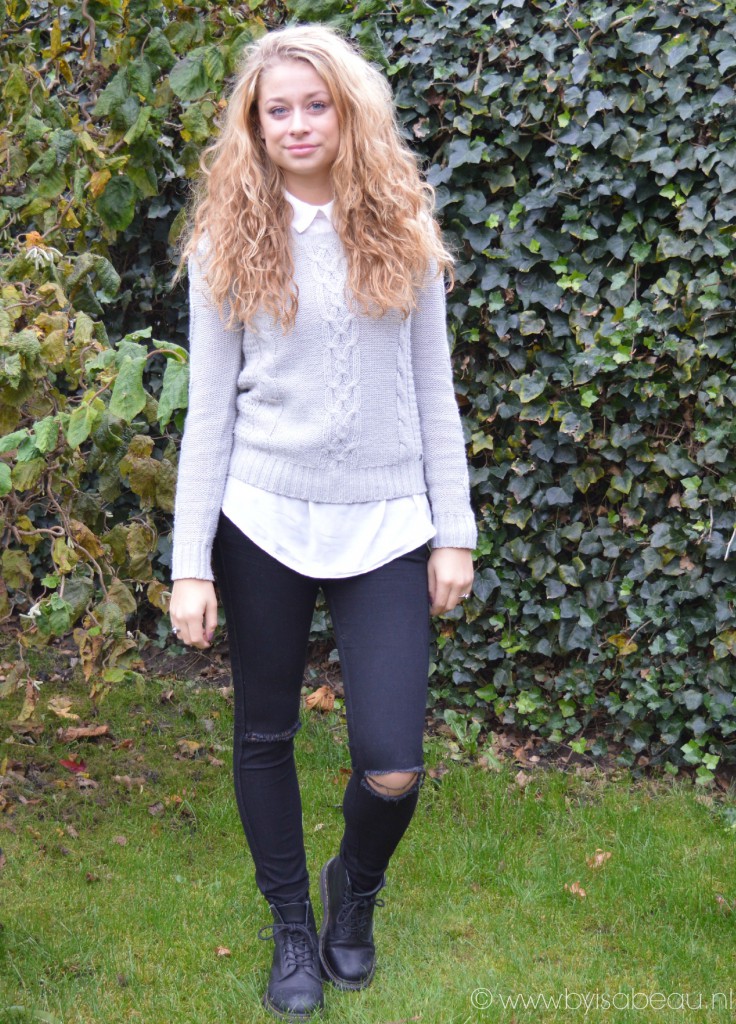 De trui is een grijze trui en ziet er echt uit als een trui van je opa door het soort motiefje wat er op zit. Aan de achterkant is de trui wat langer. Verder zit er een rits aan de achterkant.
Eronder heb ik een zwarte broek met gaten erin aan gedaan zodat het toch een wat stoerdere look wordt. Ook de schoenen die ik draag zijn stoer wat de outfit helemaal af maakt.
OUTFIT INFORMATIE
Wit bloesje: Brandy Melville
Grijze trui: Only
Zwarte broek: H&M (gaten er zelf ingemaakt)
Schoenen: Doctor Martens 
Dat was de outfit alweer!
Xxx Isabeau