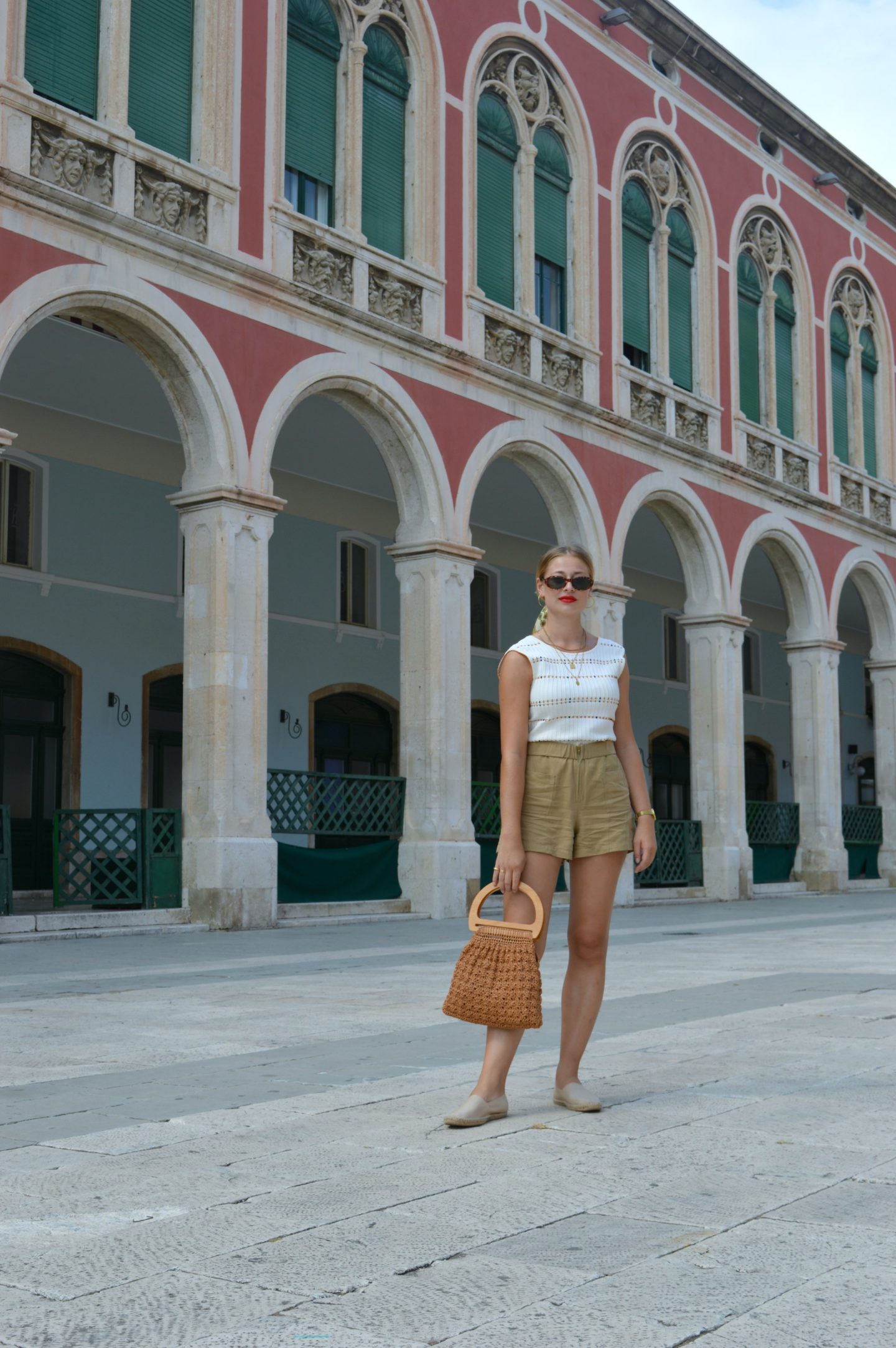 De boulevard van Split is prachtig! Tijd voor een outfit of the day dus… Lees verder…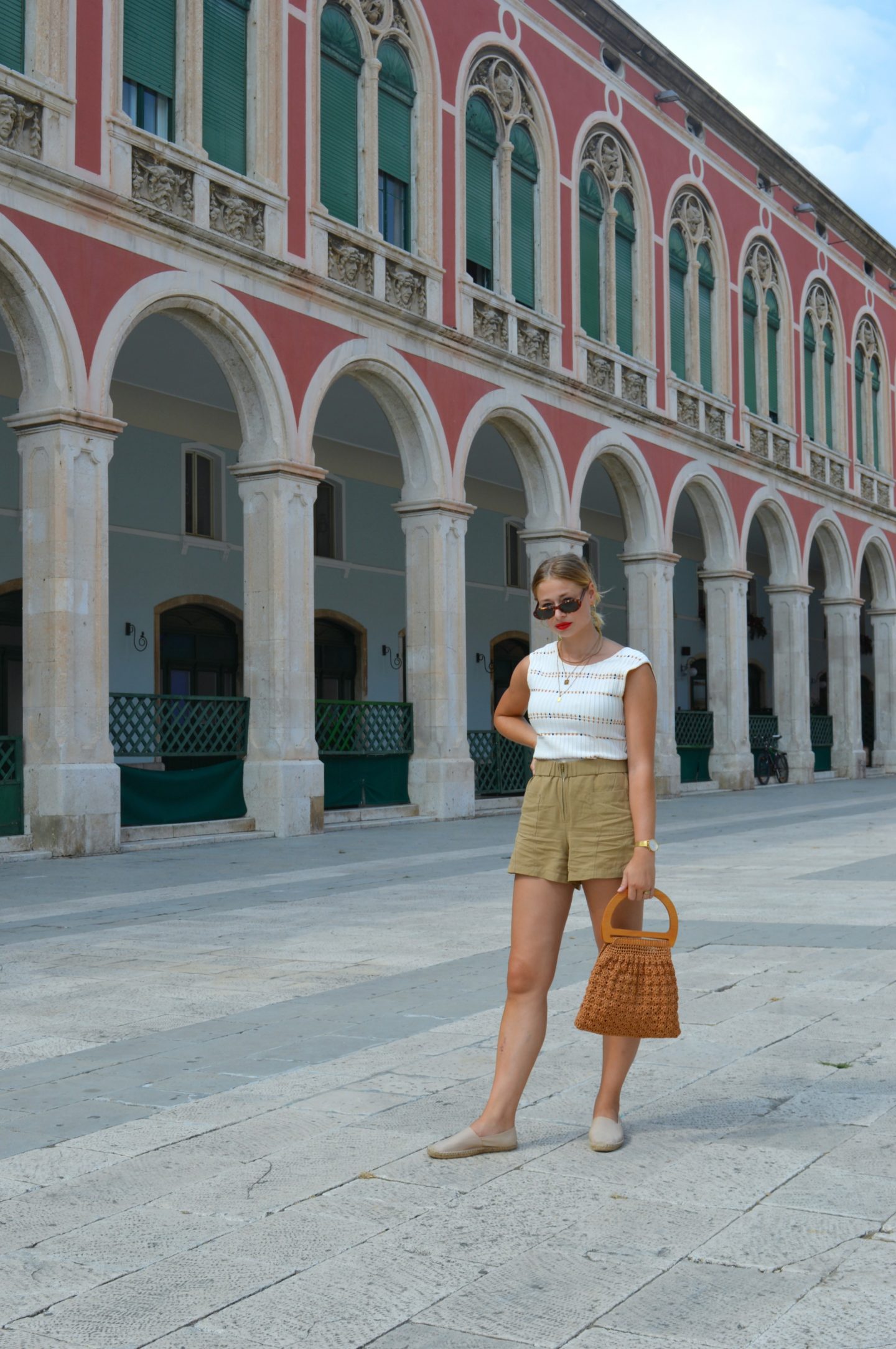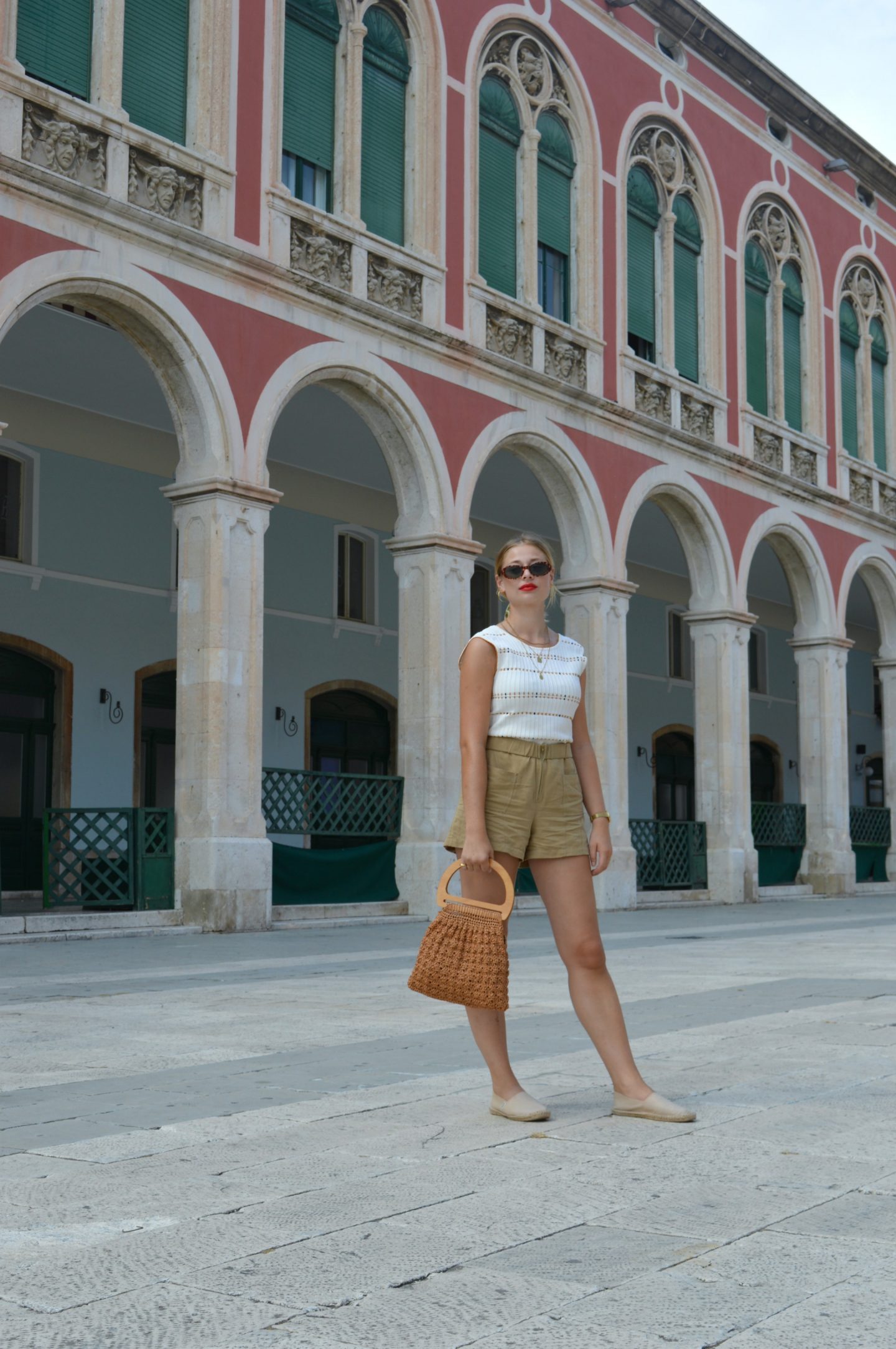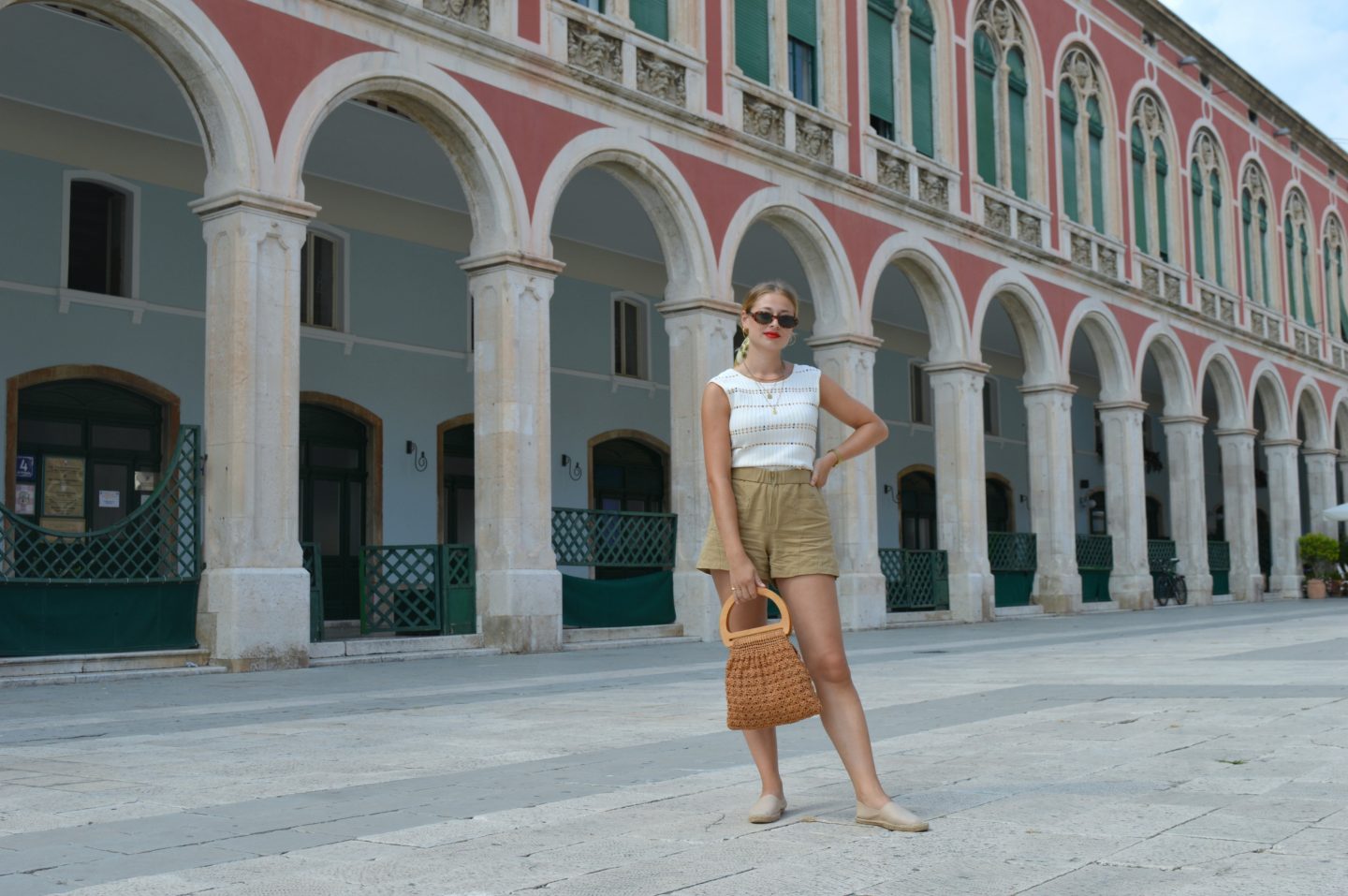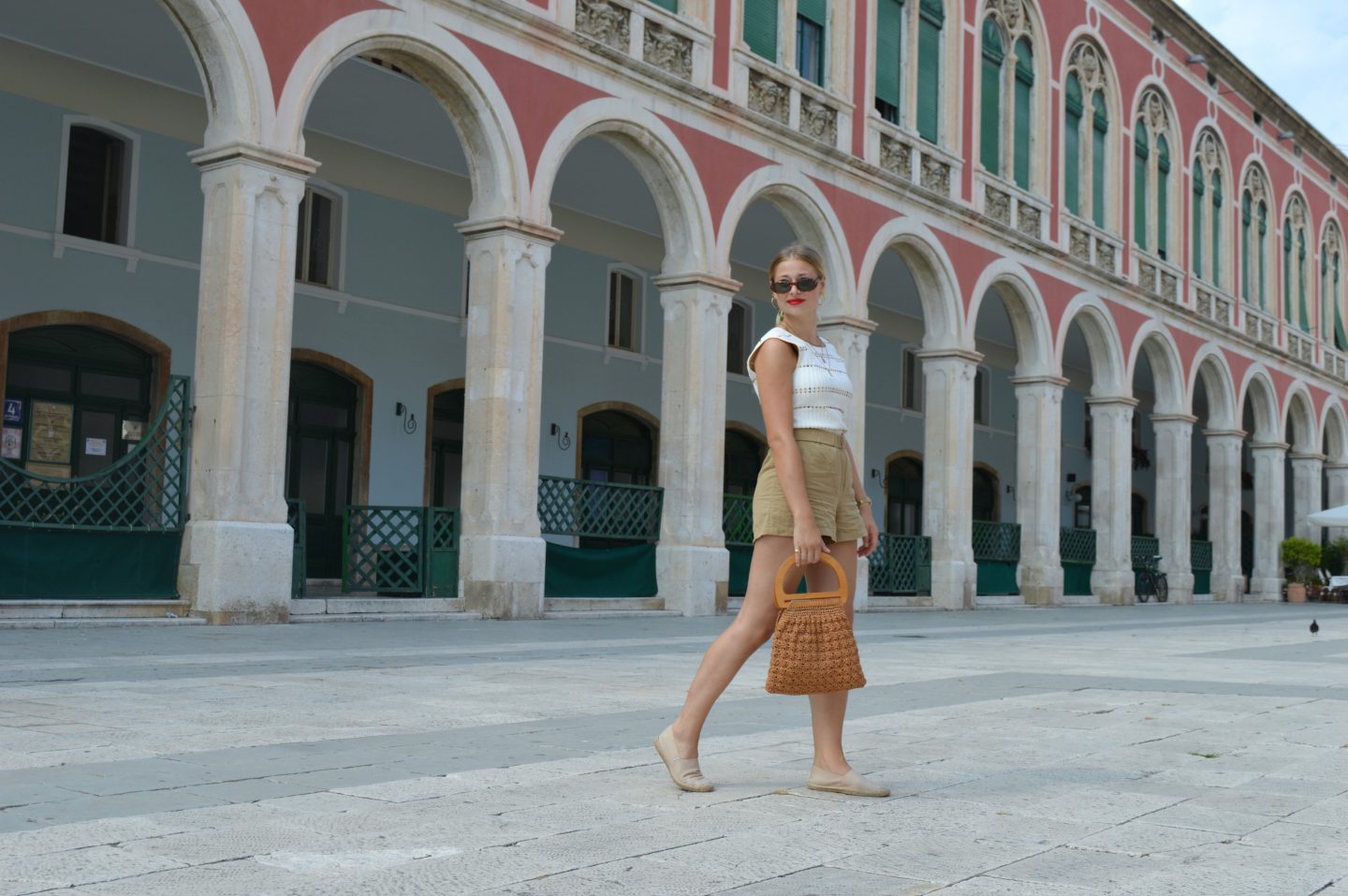 Zoals je al in mijn vorige blogpost kon lezen is Split in Kroatië een stad met mooie architecture. Daar past natuurlijk ook een mooie en chique outfit bij!
Ik draag hier een kort broekje en een shirtje dat ik beide kocht in de outlet sale van Sandro Paris in de outlet village van Parijs 'La Vallee Village'. Het broekje is beige en heeft twee zakken aan de voorkant. De rits zit in het midden en is zilver. De details aan dit broekje vond ik erg mooi. Het was best een prijzig broekje, maar ik weet dat ik nog vele jaren plezier ga hebben van item en het dus een goed inverstering was! Daarnaast kocht ik ook deze top. Dit mouwloze topje is gemaakt van een stevige structuur en heeft een mooie uitsnede aan de achterkant. Ik was al een langere tijd opzoek naar mooie topjes zonder mouwen waar ik lang mee zou kunnen doen. Dit topje is perfect! Ik kocht hem naast deze witte kleur met beige en zwarte details ook in een donker blauwe kleur met licht blauwe en witte details en ik ben met beide super blij!
Ik combineer deze items met een vintage tas, mijn espardilles en mijn geliefde zonnebril. Last but not least draag ik een sjaal in mijn haren. Ik vind dit er altijd erg tof uitzien en vond het mooi passen bij deze look. Wat vind jij van de sjaal in mijn haar? Let me know!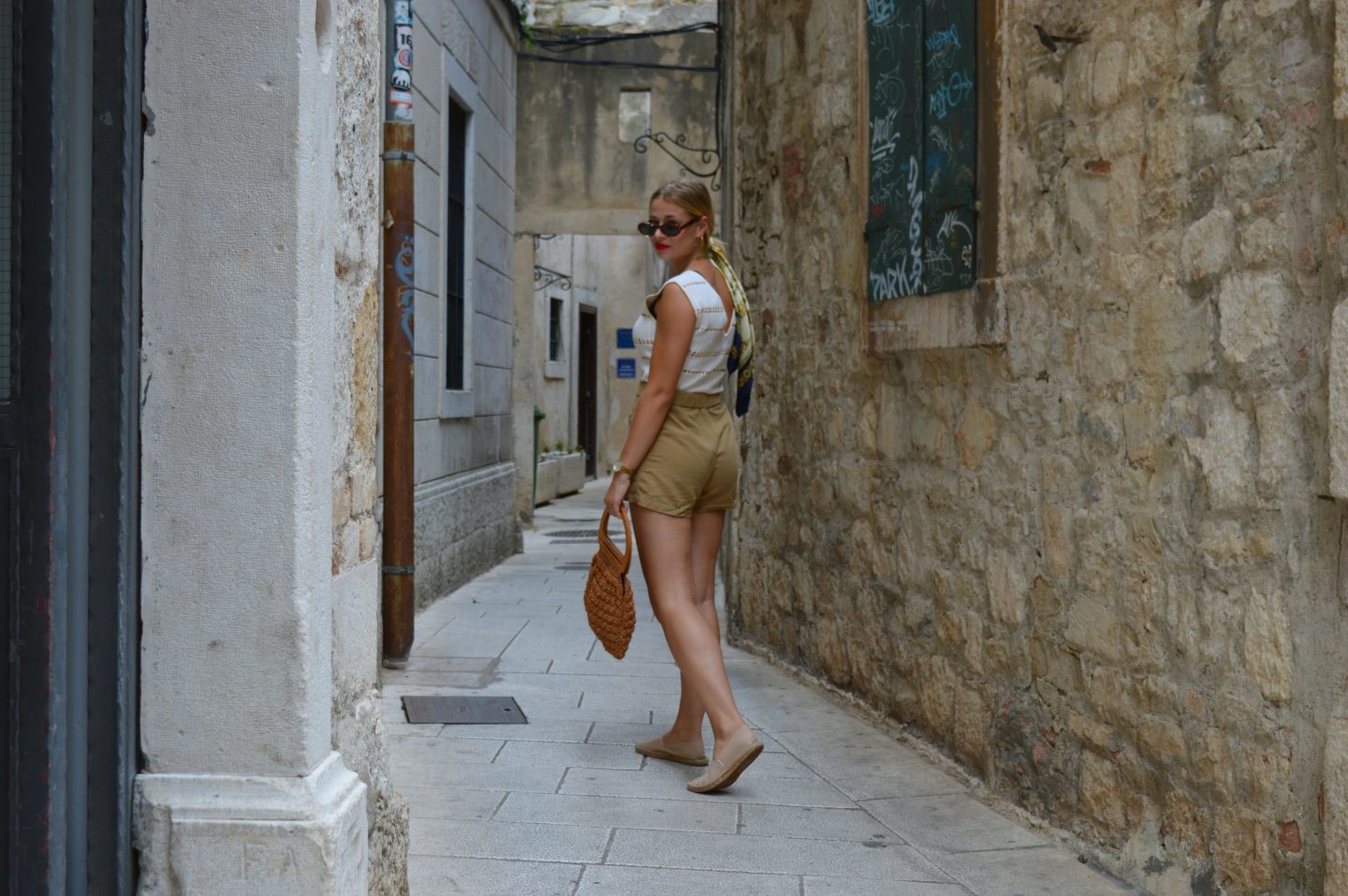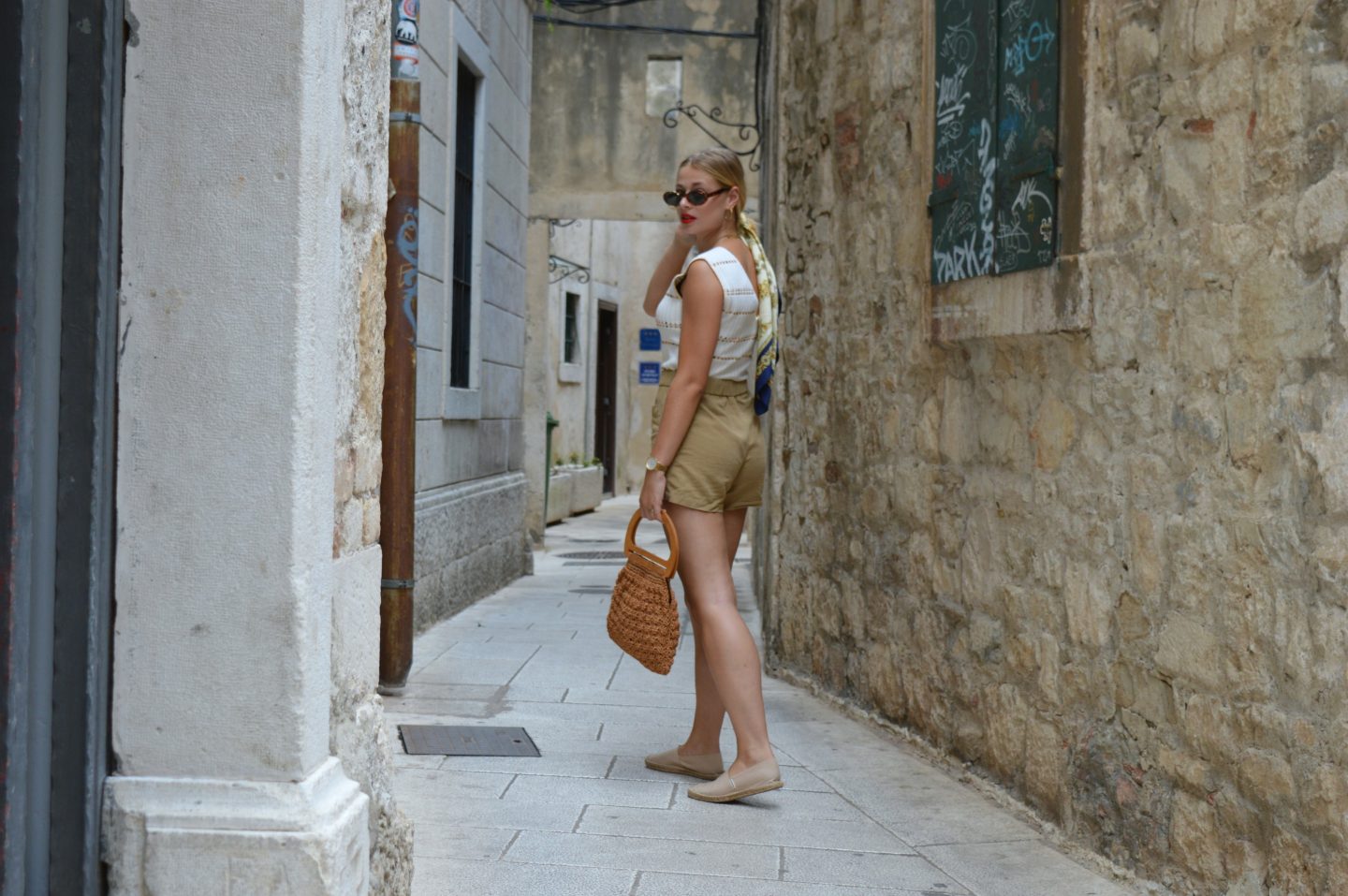 Xxx Isabeau
SHOP THIS LOOK
Short, SANDRO PARIS | Top, SANDRO PARIS |Sunglasses, KOMONO | Watch, KOMONO | Espadrilles, unknown | Bag, vintage | Scarf, a little shop in Rome